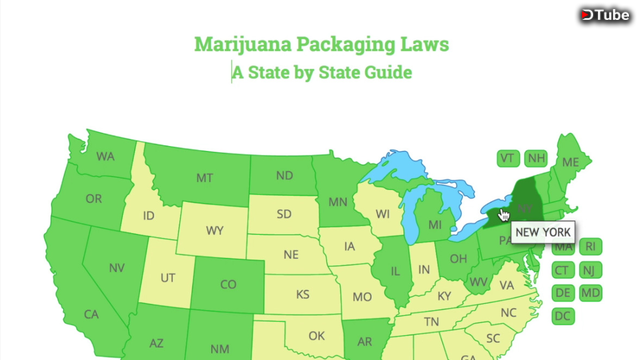 ---
Doing the research yourself is vital to connecting to the rapid changes with Cannabis. Within each state their are very different laws, under the title "Legal Cannabis or Adult Use Marijuana" where it can be confusing to what residents are allowed to do when it comes to growing at home.
Prohibition strongly exists when plants are NOT allowed to be grown in a state that has both Medical Cannabis and Recreational Cannabis. Prohibition is the restriction of NOT being allowed to openly grown this sacred plant openly in a garden next to a tomato. Remember, tomatoes are TAX at a store if someone does not want to grow it them selves. Also, growing tomatoes does not guarantee one will have abundance of tomatoes. And remember, if someone wants cherry tomatoes, lemon boy and beef stock, not to mention the thousands of other kinds. Growing Cannabis for medicine and growing it for recreational smoking are two very different cultivation styles. Different methods, just like commercial grows are very different then a smaller scale horticulture grow set up. Indoor vs. Outdoor create huge differences as well.
My point, it is NOT only hard enough to grow cannabis successfully, yet when it is restricted to be out of public site, locked in an enclosure, and heavy limitation on how many plants an adult can grow. It is very evident that prohibition still exists in the area of HOME CULTIVATION with Cannabis. If one is growing for medicine, then 6 mature plants is NOT going to be enough, especially if their are challenges in the garden with growing it. Growing problems are REAL and getting from seed to final product is NOT EASY. Many failures, obstacles, and things out of your control will not allow many plants to even make it to the flowering state…
Connecting the dots as the landscape changes in the United States with Cannabis is vital to our Wellness, Communities, Industries, and Families. I do what I do to increase the activism in promoting the Sacred Plant; we know as Cannabis for it has been researched to show profound healing properties, yet this medicine is needed in so many diverse forms. Each condition, requires different types of cannabis, as well as different people with the same condition will use different forms. So growing it at home, should be open to 15-20 adult plants, as the margin of error for the average grower is likely to be HIGH! (PUN intended)
Sometimes, it is talked about like Cannabis is only one variety plant, when more than 5,000 kinds exists. This is part of the missing education, that different types of cannabis cultivars support very different health conditions within the human body. If it was properly taught in HEALTH Class that the human immune system has CBD 1 and CBD 2 receptors connected to over 10 major organs in the body! That means the human system is already set up to receive CBD, which can only be found in 3 ways, the body makes it (yet most of us are extremely deficient), it grows ONLY in Cannabis (Hemp one of those 5K varieties, also has numerous cultivars/strains) and the last way to get it is synthetically.
Cannabis has all been too much about THC and getting high. That is a component of it, and major business are set up around this, causing even more challenges ahead. Growing at home should not be a big deal, yet because of the TAXMAN & OVERLORDS of Corporations they do not want even ONE plant to be grown at home in NY as it goes recreational in 2019!!!s
This video is to provide the view with educational links to what was displayed on the screen.
Video Sponsor's Link ~ DoTerra Essential Oils:
https://www.doterra.com/US/en/site/mary/become-a-member
Video Oil ~ Frankincense ~ Bowellia
Pure, sustainable and CLEAN is ideally what I want in my body. Just like with Cannabis, having a transparent product where the methods and ingredients are clear. Well, I have found that with DoTerra Essential Oils and I am providing this link to share where I buy my oils from. Her name is Mary and she has changed my life forever by doing what she does with DoTerra Essential Oils
NY Proposed Cannabis Legalization Plan for 2019:
https://www.health.ny.gov/regulations/regulated_marijuana/
Grow your Own~Cannabis Laws by state:
https://scrogger.com/blogs/scrog-blog/grow-your-own-state-cannabis-laws
Cannabis Growing and Possession Laws:
https://www.leafly.com/news/cannabis-101/home-cannabis-cultivation-laws-a-state-by-state-guide
Cannabis Packing & Shipping Laws by State:
https://marijuanapackaginglaws.com/
Sponsored LINK to where I buy 100% pure, therapeutic essential oils by DOTERRA: https://www.doterra.com/US/en/site/mary
Cannabis Education Series by Wellness Hero:

Opiods change NY Medical Marijuana program: