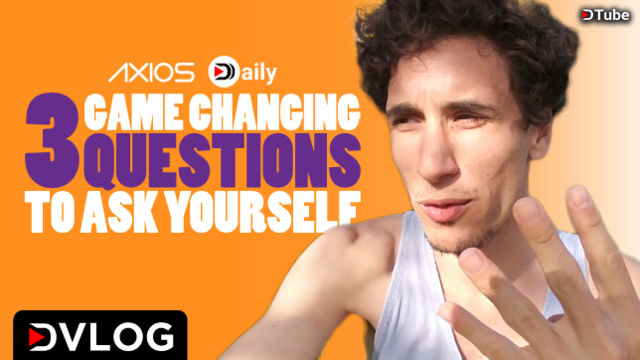 ---
If life were a canvas, then my life path would look like the abstract paint splashes that were vigorously and spontaneously thrown upon it.
I say this this in the most positive ways... but nonetheless, my life has pretty much been all over the place and I've been encouraged to accept it and adapt.
One thing that has been incredibly useful this week has been my decision to re-negotiate my morning routine.
The one I had before was no longer serving me and it really was time to reimagine what is most relevant to me now, as I'm much different than who I was just a few months (or even weeks) ago.
Through this process, I've discovered an awesome new approach to starting my day. The approach begins by asking myself a few very useful questions.
I've experimented with this process for the past three days now and I really love it!
In this vlog I share with you what those questions are, alongside a few extra tips about minimalism as the other part of myself that is emerging is my inner nomad ;-)
---
---

---
---