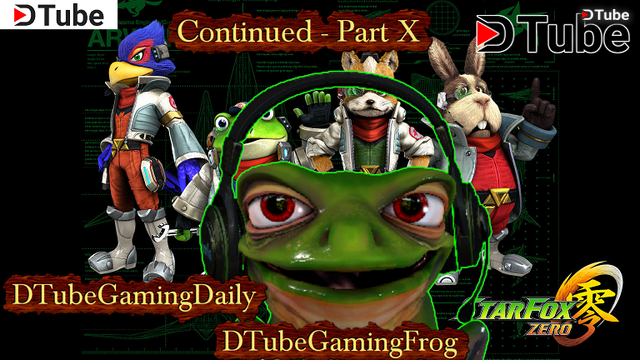 ---
Hello DTube!!! NanoNarcAgent here with another DTubeGaming Daily as "DTubeGaming Frog"!
Today we boot up the Wii U to continue the gameplay series of Star Fox Zero.
In this video we will return to Corneria to investigate the newly opened portal to Venom as well as face off against The Giant Mobile Weapon Gigarilla.
Thank you all for checking out the video today and I hope you are having a great day out there in DTube land!
Keep on Tube'n!
---
▶️ DTube
▶️ IPFS