Gamifying Recruitment for Waging War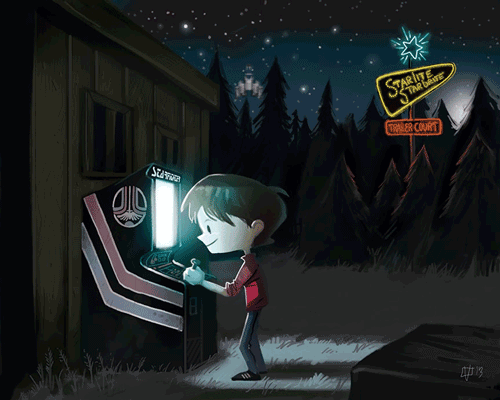 Call of Duty Drones
As reported, the military is going to release a video game that reports to the Air Force so it can target the best players for recruitment. I can't wait for our military's most lethal murder machines to be staffed by kids straight out of high school, raised on Call of Duty, and who still don't know how to do their own laundry.
This gamified recruitment strategy itself seems inspired by the film The Last Starfighter and its derivatives, Ernst Clive's book Armada and the TV Show Future Man. I know that science fiction has long been used as inspiration for technology, but the idea that a computer game is to really be used to recruit soldiers just seems like a really, really bad idea. The goal isn't to protect humanity from extraterrestial invaders, it's to remote control military robots to kill other human beings.
Doubtless, the data from the game will be compared with the targets' big data profiles via the weaponized Facebook-Google-Five Eyes dystopian techno-feudal surveillance enslavement state to enable the best selection, but that actually makes the principle of the thing worse, not better. Now they can find the asocial psychopaths and purposely recruit them, put them behind a joystick steering a massacre machine and turn them loose.
This is another giant leap further down in the dystopian abyss that is the postmodern era. Computer geeks competing for the right to become real-world killers for a paycheck is a terrifying concept. I have played my share of online MMORPGS and I don't want the best players in the world piloting real-life murder machines. The very idea of it is beyond blood-curdling. It is manifest madness.
We have gone from the technology of Star Trek serving as inspiration for technology of the future - Beam me up, Scotty! - to it being in practically everybody's pocket every day. Now we face a future where it isn't the technology that is supposed to help us being put into production, but the technology meant to subjugate, control and eliminate us taken straight out of dystopian science fiction films.
This in turn makes me think we are just a few years away and less than one step removed from the Black Mirror episodes "Men Against Fire" (S03E05) , "Hated in the Nation" (S03E06) and "Metalhead" (S04E05) all rolled into one. In "Men Against Fire", soldiers are programmed into seeing humans as monsters. In "Hated in the Nation" robotic bees are used to execute "hated" targets and in "Metalhead" robotic "dogs" track and kill humans. Hello, Spot!
But there is a more apt comparison. Children piloting robots is eerily reminiscent of the book Ender's Game by Orson Scott Card, wherein the most talented children in the world are recruited by the military and used to eradicate an alien species. In the book, every battle of the war including the final eradication takes place in computer simulated "training sessions" which are actually military drone missions being executed in real time.
The very real danger here is that in five or ten years, teenagers will be piloting Boston Dynamic robots armed with rocket launchers and 50mm machine guns in a live-stream VR overlay. Enemy targets in the purview of terminator-style murder machines will be overlaid with graphics rendering them into monsters, aliens, robots, or any other desired image, enabling children to kill people while they believe they are playing a game.
Once recruitment for waging war has been gamified, why not warfare itself? Of course, this scenario may never happen, or it may be happening already. Who knows at this point? It isn't like there is any real accountability left in government. What we can surmise however, is that the best gamers will be recruited first to pilot the robots, then to train the AI how to do so, then for the AI to practice against humans until it can't be defeated. It is Big Blue on the battlefield and humanity is the opponent.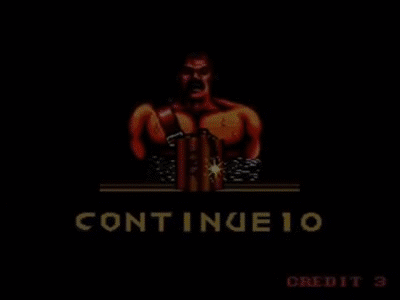 ...

.
.
.
Shot with a golden arrow,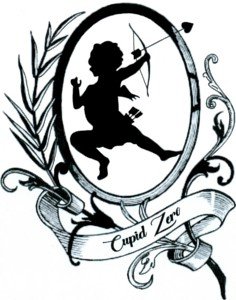 Cupid Zero
.
I consider requests to write on a topic of your choice.
.
Don't forget to upvote, follow and resteem! Comments always appreciated.
.
.
.
.
.
All .gifs courtesy of giphy
.
.
.
.
.
.
.
.
If you aren't on Steemit, please consider supporting my work with a gift of:
Bitcoin: 1fruAGn9JcKqJJscreUpS2XurfLzksBe8
Litecoin: LQf19ExcdSFDjYj6NktRgzBnJ7NScVgikA
Ethereum: 0xEe3005b1D2D8963a85E1Ca4ff511acCd98A1E29D