HI guys
just 10 days back i started to test an app which name as yoorewards .
YOOREWARDS is the app which is developed by yoolotto company .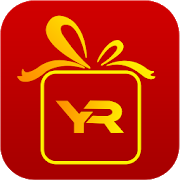 INTRODUCTION TO THIS APP
the app so simple and effective that even a small kid can use this app.
Here , in this app you can money by reading about the current events , learning interesting facts , or by watching videos content and for doing all this stuff you will get rewarded in form of yoobux.
Now most important part of yoolotto company is app called yoorewards which is just amazing . This app is just cool you can earn passive earning means it doesn't need any work . just open the and click on watch and earn button there the magic starts . You can earn while doing you work , watching tv , reading book, or any other work just leave the mobile for earning..
HOW DO YOU EARN AND HOW MUCH?
Yoorewards is design in such a way that it so simple and cool.
step 1: download the app and install the app. (LINK IS GIVEN BELOW WITH THE PAYMENT PROOF ATTACHED)
step 2: now can see the interface of yooreward .
then it will ask you to sign up account with facebook or google account.
step 3: after sign up they will send an email for confirmation. click on the link given in the email.
step 4: after successful confirmation . login to the app.
step 5: app will ask referral code . you insert my code Y4NJ3G.
If you use this code you get 25000 yoocoins
HERE IS THE INFO ABOUT THE PAYOUT.
The yoorewards give the rewars point in the form of yoocoins . The value value of 100000 yoocoins = 1$
Now you will think that 100000 !! wait before giving the expression of exclamation . Now listen to the calculation of this app give almost 25 coins in every send means now you can understand it is worth it .
After starting the when click on watch and earn buttton you start earn whether you see ADS or not it does matter
just you have to run this app you will earn.
''BONUS INFO ABOUT THIS APP IS !!''
YOOREWARDS allows you to run this app on multiples device with the same account . YOOHOOOO ..isn't it great news guys.
According to this on an average by using multiple device you can make almost 5$ to 10$ a day . I am not sure about it because i don't have multiple device but show on youtube .
ON one device how much i m making is 1$ to 1.5$ a day on old phone which i was not using but now it is giving me earning .. So guys you can 5$ or more by running on more then one device.
DO YOU WANT TO SEE MY PROOF CLICK ON THE LINK GIVEN BELOW:
https://plus.google.com/u/0/108154094236854957544/posts/QAYfFAszugy
HAPPY EARNINGS FRIEND OF STEEMIT