Earth Deeds Contest - Week 2
This contest has inspired some of you to create content that reflects your services to the Earth. The process of creating and hosting this contest, has also made me a better Earth custodian, and has inspired me to reduce my carbon footprint even more than I already have been, and continuously report on my actions of conservation.
This contest is a chance for each of you to easily participate in a cause that is bigger than all of us, which is the crusade to make our home beautiful again. All our little Earth Deeds combined will make a big difference over time, and documenting and publishing these deeds will make our impact even greater, as we inspire others to do the same.
Today I challenge everyone to start documenting their Earth conscious efforts on Steemit in a short post AT LEAST once a week. The more of us that show the rest of the world how easy it is to help the environment, the more people will also start taking action in their every day lives.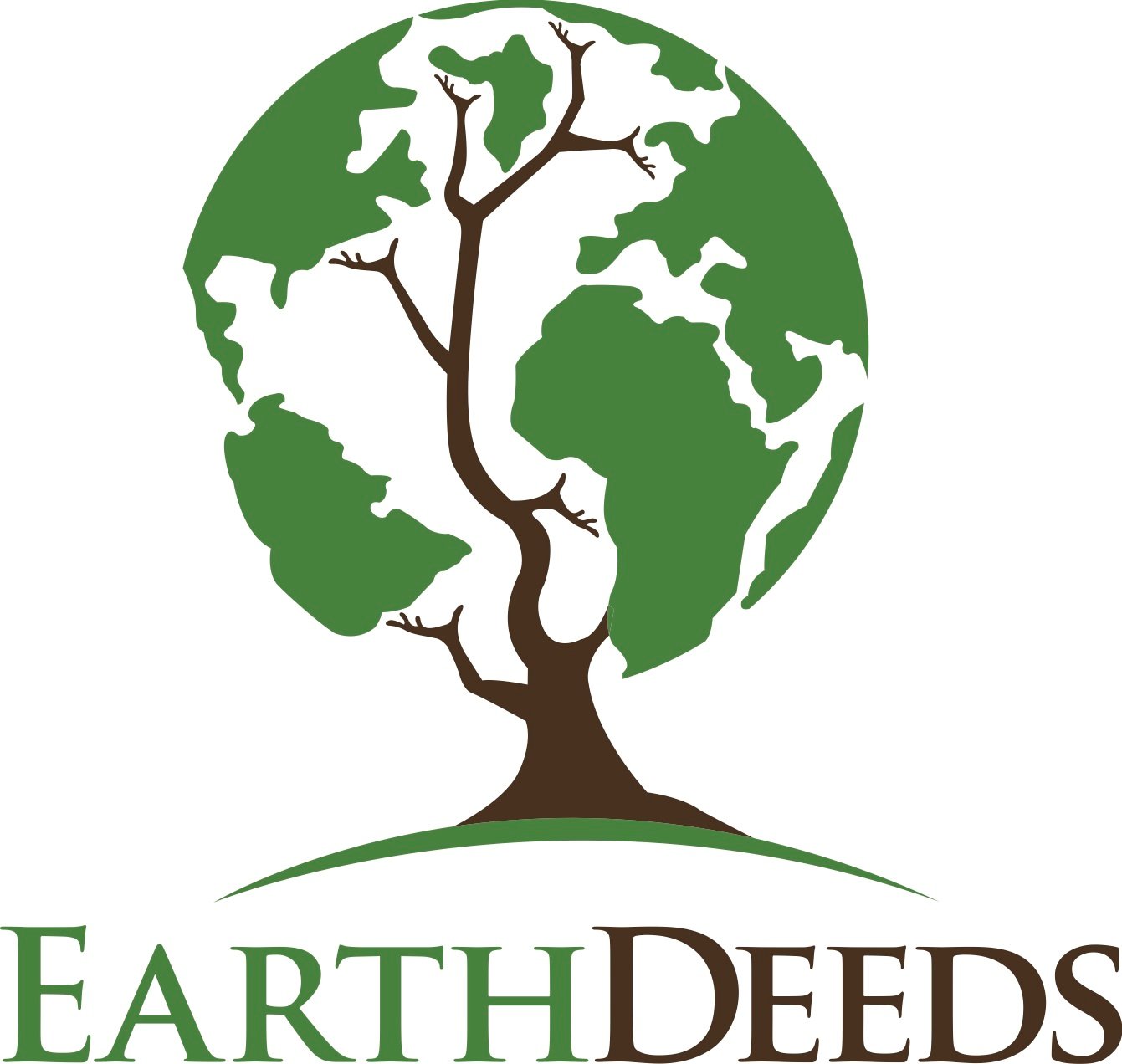 Image Source

HOW TO ENTER
---
RE-STEEM THIS POST!
I want this incentive to reach as far as we can stretch our Steemit limbs, to maximize it's planet healing effects.
The rules are simple, create a SHORT post demonstrating how you have helped the Earth today (or any other day this week), and post a link to your Earth Deeds post in the comments of this entry article. Make sure to include the words "Earth Deed(s)" in the title of your post, and also use #earthdeeds as your first tag.
Your entry post can be much shorter than a full fledged article (please do not make them too long, I have many entry posts to read each week), as the comprehensiveness of the entry post will not be the deciding factor as to who wins. Only the value of the action that was documented will determine the winner, not how well it was documented.
Your Earth Deeds post could be as simple as you picking up some cigarette butts from off the ground or driving a more fuel efficient car, and as complex as re-foresting projects and growing organic gardens using zero chemicals and permaculture practices. Your post must properly display/explain what you did to improve the environment/help the Earth. Personally, I will do my best to make a short post at least a few times a week, that follows my longer, comprehensive daily post. I will usually include either 1-3 photos or a video, with a short description no longer than a few paragraphs.
Many of you are already creating posts/articles well within the parameters I have outlined, so all you have to do is provide the link for whichever Earth-article you want entered in the comments of this post (make sure you are using the #earthdeeds tag), and all other entry posts in the future. You can also add multiple entries throughout the week (highly encouraged).

The Prize
---
Each week, the first place prize will be a 15% up-vote from @TribeSteemUp on your winning Earth Deeds post, courtesy of @KennysKitchen. This up-vote is currently worth about $7-$8 USD, even with the price of Steem as low as it is. This is the same voting weight that each TSU member receives on their posts once a day. The best part is you have a new shot at this prize every week!
I am also open to additional sponsorship for this contest, to either provide a greater prize amount for the winner, or create a second place prize. Please contact me through Discord or in the comments here if you would like to be a contest sponsor for any amount of time.

EXAMPLE Earth Deeds Post
---
Here is a quick example of what an Earth Deeds posts might look like. I of course cannot win my own contest, so none of my Earth Deeds posts will be entered.
ELAmental's Earth Deed of the Day - Leave No Trace
Today I decided it was time to pick up all the little pieces of trash on the ground, from both the front and back yards of the house where I stay. The people who rent the detached garage in the back yard like to use the ground as their personal trash can and ash tray, and @hempress and I constantly find ourselves picking up pieces of garbage floating around our cannabis plants out back, and our regular garden out front.
Photo of all the trash we collected today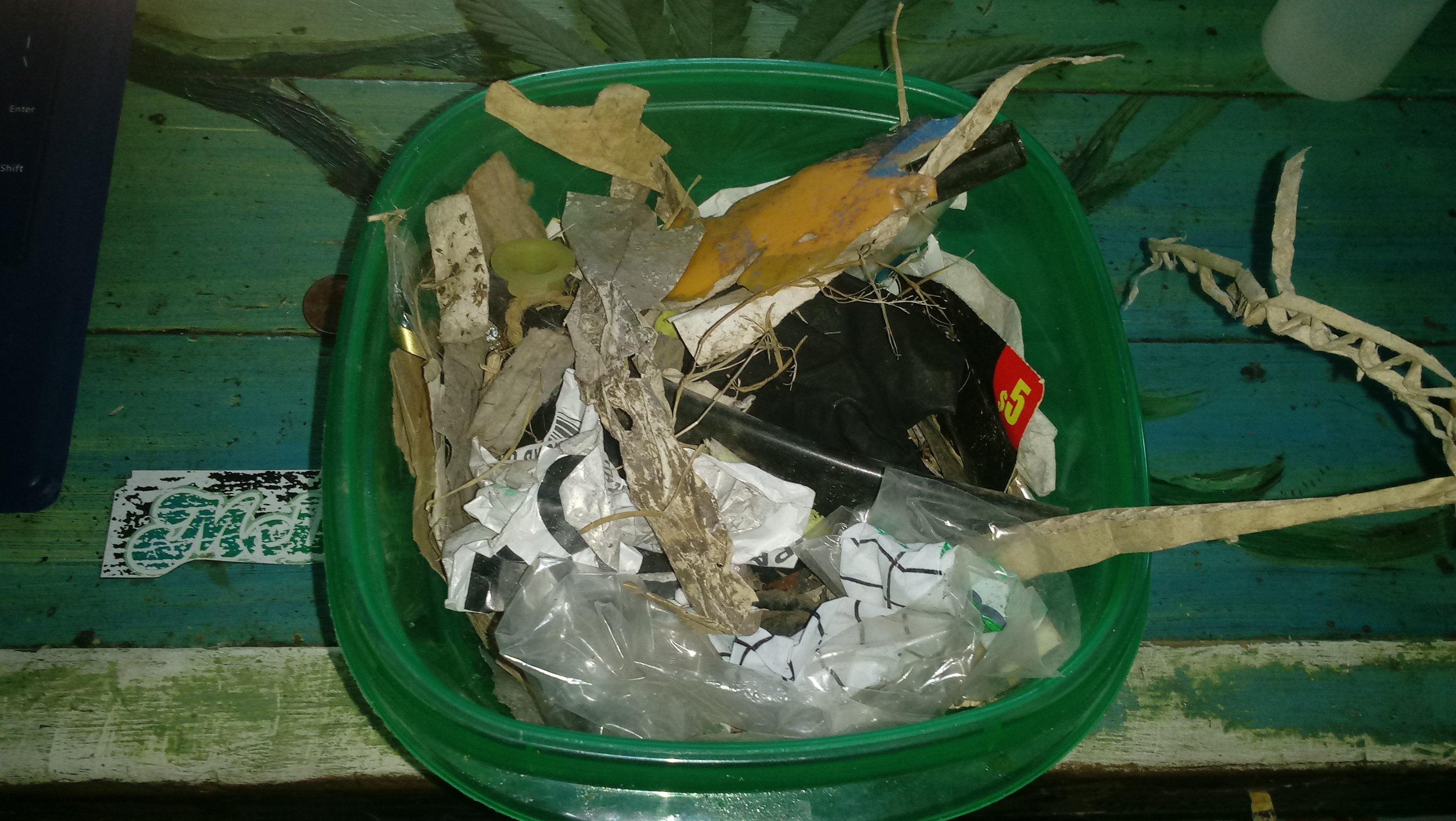 I picked up all the little broken pieces of plastic, bottle-caps, wrappers, cigarette butts, along with other miscellaneous items, that have become embedded in the ground over time. Along with helping minimizing ground contamination, this process also awarded me with ground-scores in the form of a few pieces of hardware.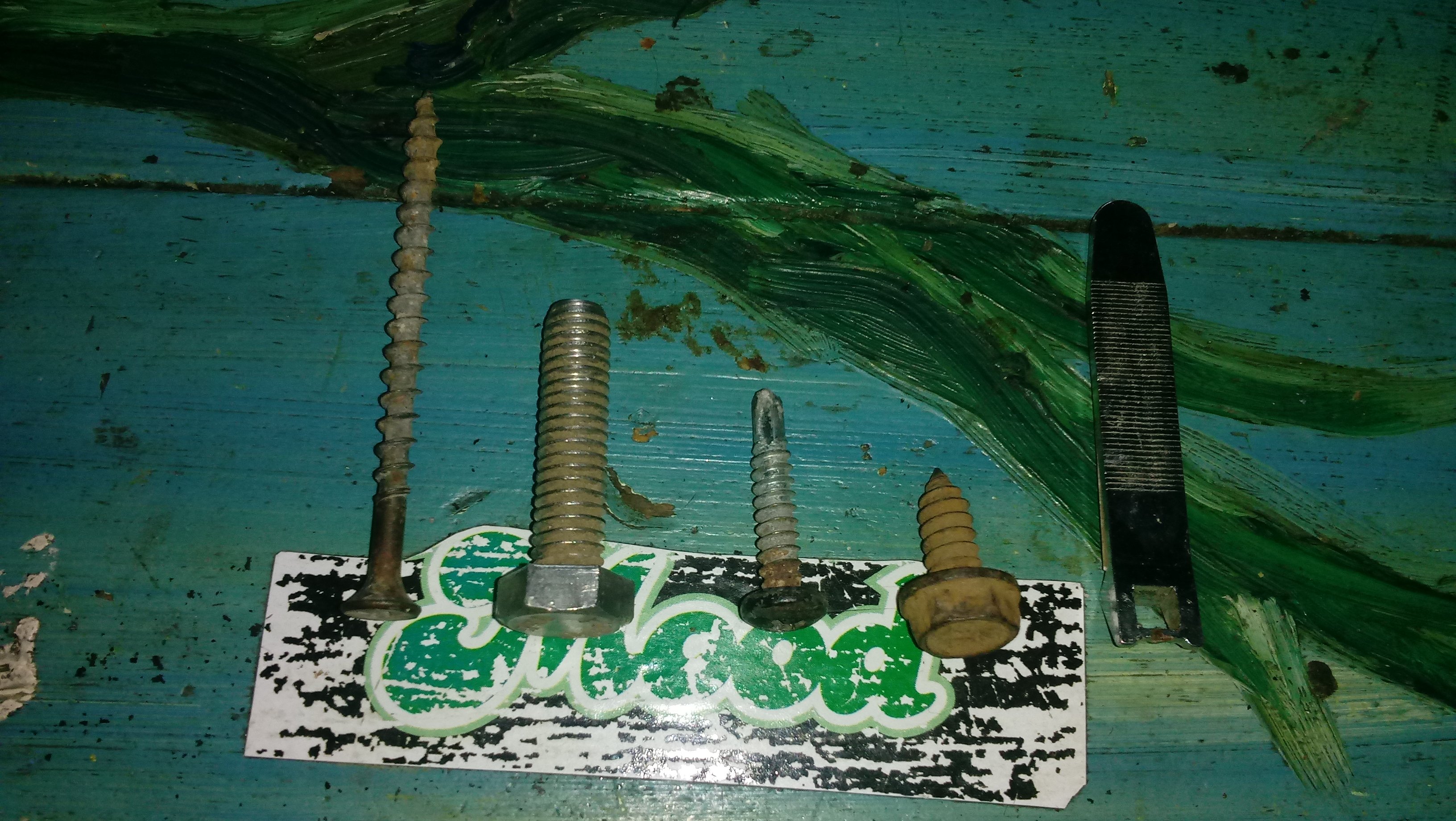 I also found a few pennies, one of which was a 95% copper one, from the last year America minted pennies with mostly copper, 1982. Copper pennies are worth more like 3-5 cents in metal value.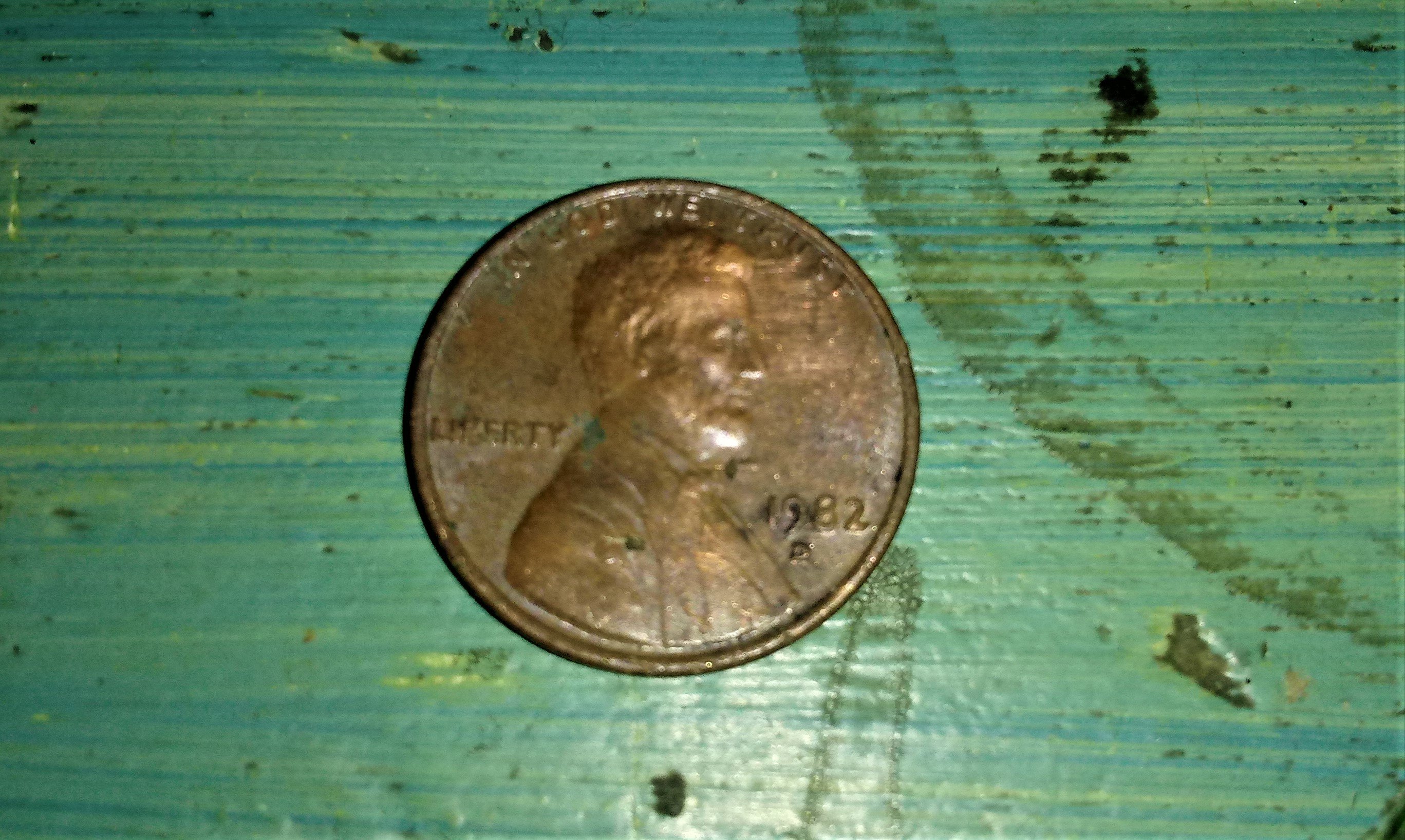 I would have provided a photo of how clean the back yard is now, but I forgot, and now it is dark. Maybe next time I will take a before and after photo. I do hope that this post has inspired you to do something to help improve our planet today. If you do, document it on Steemit, and enter @elamental's Earth Deeds contest to further spread the message of Earth consciousness. Blessings to all!!
END example post
You can also click here for another example of a qualifying article from my blog.

The cleanup itself took me about 20 mins, and writing the example post took me 10 mins. Showing some love to our home (planet Earth), with about a half hour of work at least once a week, is really not asking too much. It may even be asking too little, but we all have to start somewhere, so I want to keep it simple. The example post came out a little longer than expected, so just know they can be even shorter than that to qualify.

I am greatly looking forward to another week of spreading the joy of beautifying our Earth mother Gaia. Please do not hesitate to enter if you help improve the environment in any way, no matter how large or small your perceived impact. You cannot win this contest two weeks in a row, however you are still free to enter if you won the previous week, as it will further spread the wisdom of Earth healing either way.
Lets help heal our world a little more each day, with just a little bit of Steem, and a little bit of love.
Also, if you happen to be an Earth conscious artist, I just kicked off another logo design contest for Earth Tribe. Click here to go to the entry article for more information.
Blessings everyone & stay tuned - into the right frequencies
ON A SIDE NOTE... kind of - The Earth Deeds image displayed in this article is actually the logo for a crowdfunding platform that sponsors sustainability projects. I am not an expert on the subject, but if you would like more information on how to apparently obtain additional rewards for reducing your carbon footprint, visit Earth Deed's website by clicking here.

Do not forget that my debut conscious Hip-Hop album is completely free for download on Bandcamp and Soundcloud (click the links to go to my music on those platforms), or CLICK HERE for download instructions.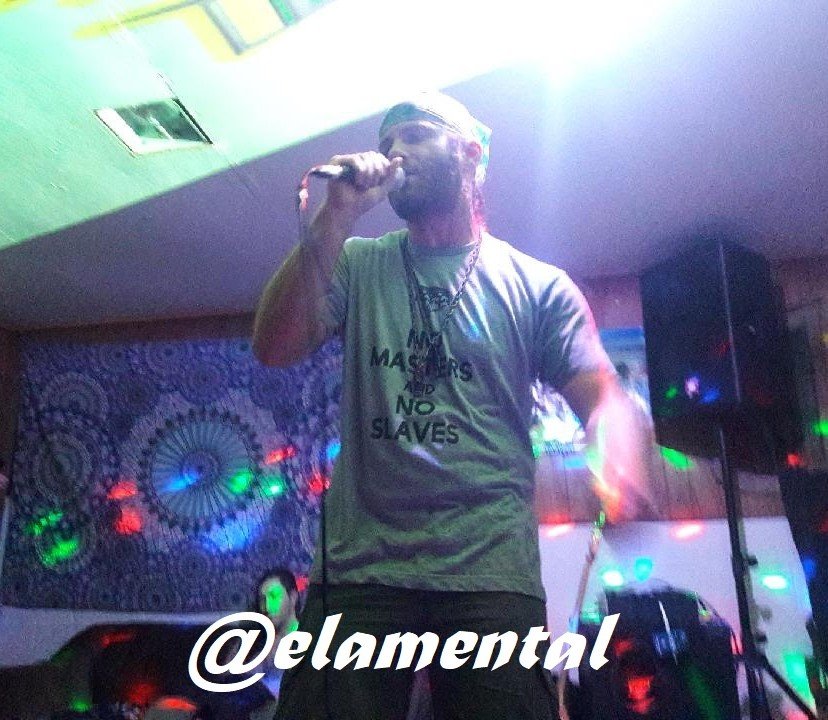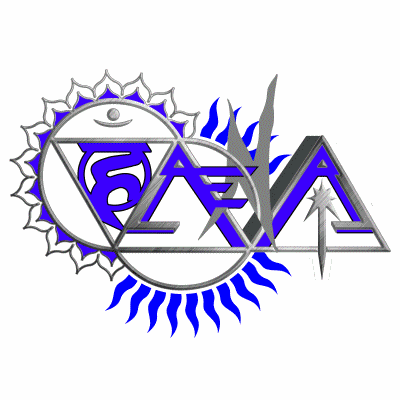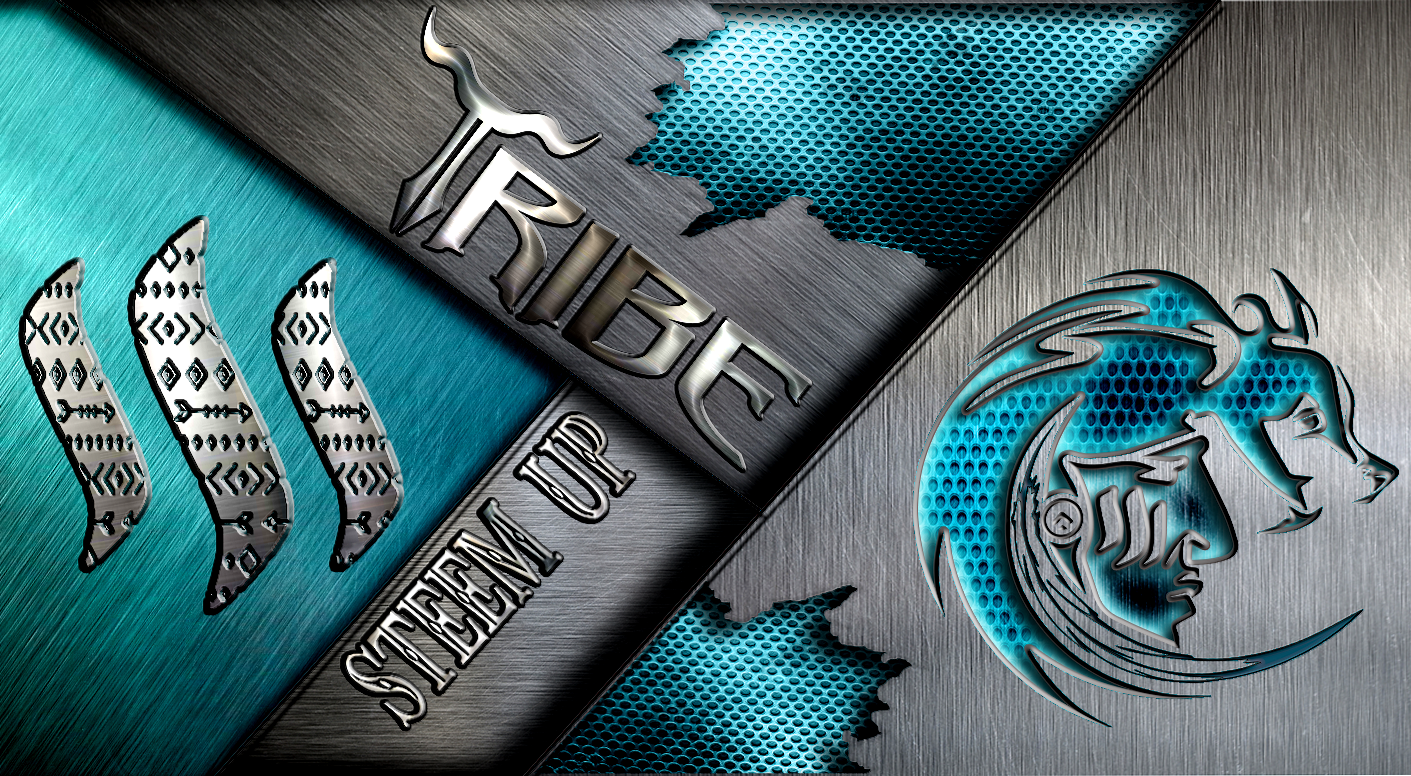 PLEASE CLICK HERE to view my blog with all my recent articles on cannabis, silver, Steemit, contests, cryptos, underground conscious Hip-Hop, healthy living, festivals, my collections, and MY STEEMIT STORIES! & have a BLESSED DAY!!