Hello, steemit friends. Happy Easter to everyone. Yesterday it was Holy Thursday here in Greece and we dyed our Easter eggs. I dyed mine on holy Wednesday night in order to post about them on Thursday but unfortunately, I had a very bad day yesterday and I didn΄t succeed to make my easter eggs post cause 10 minutes before the time I have scheduled to write it, I¨ve started to feel dizzy and I was throwing up for 7-8 hours continuously. Luckily today I feel a little bit better so here I am to show you the photos of the easter eggs that I have captured a couple of days ago.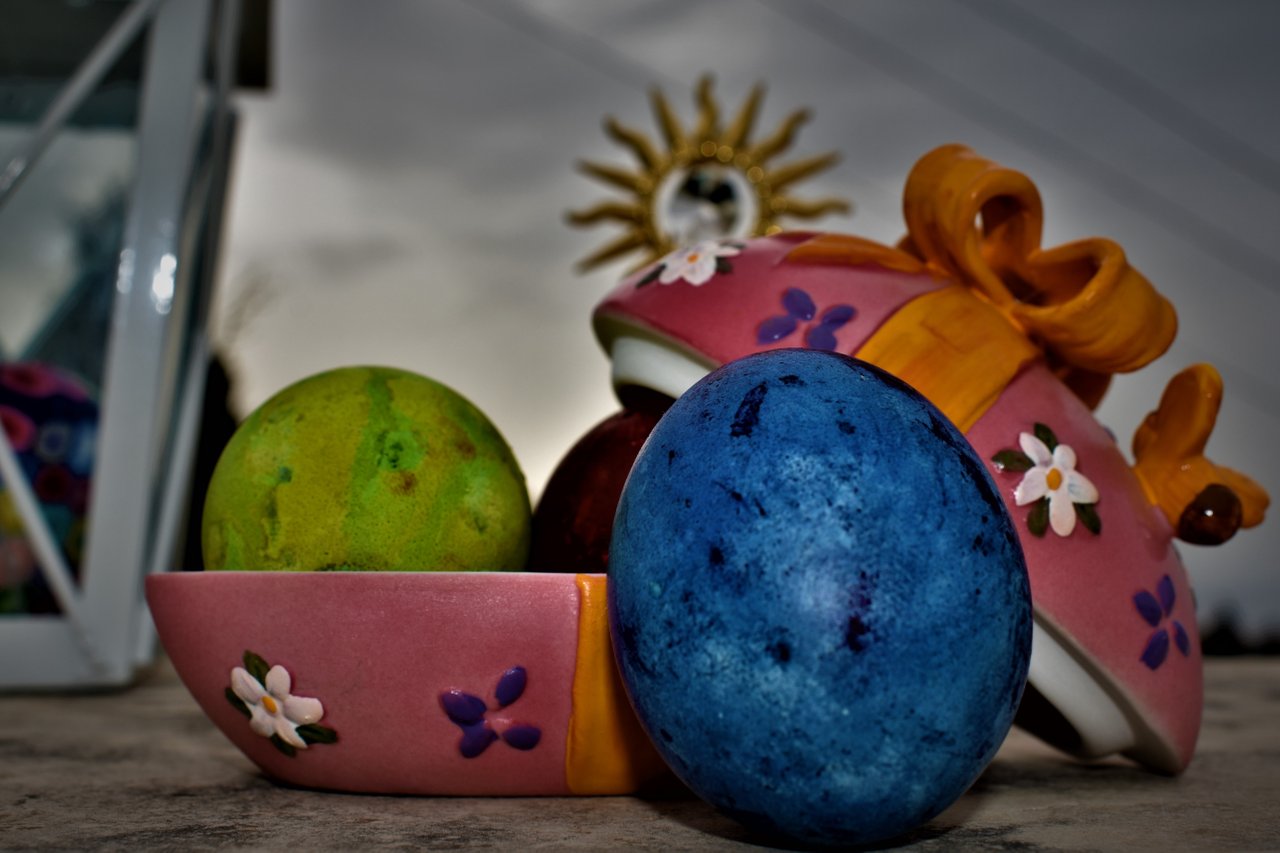 The Greek tradition says that we dye our eggs the Holy Thursday and we consume them on Easter Sunday because we don't eat meat and dairy products during the Holy Week. I used the first-person plural and the pronoun "we" because the percentage of Christians in Greece is 90% and I could say 30% of them are fanatic with their religion and the rest are people who have grown up with Christian morals values and for them is self-evident to follow devoutly Christian customs such the weekly fasting of Easter. However, except the huge percentage of 90%, there is the minority of 10% who has a different religion or people who choose not to believe in god and suffer every time that there is a Christian celebration because of all the state services and most of the private businesses who don't work these days. Also, good Christians deprecate everyone who lives with different moral values and sometimes they become aggressive and offend them because they have chosen not to believe in god or not to live with the standards of him.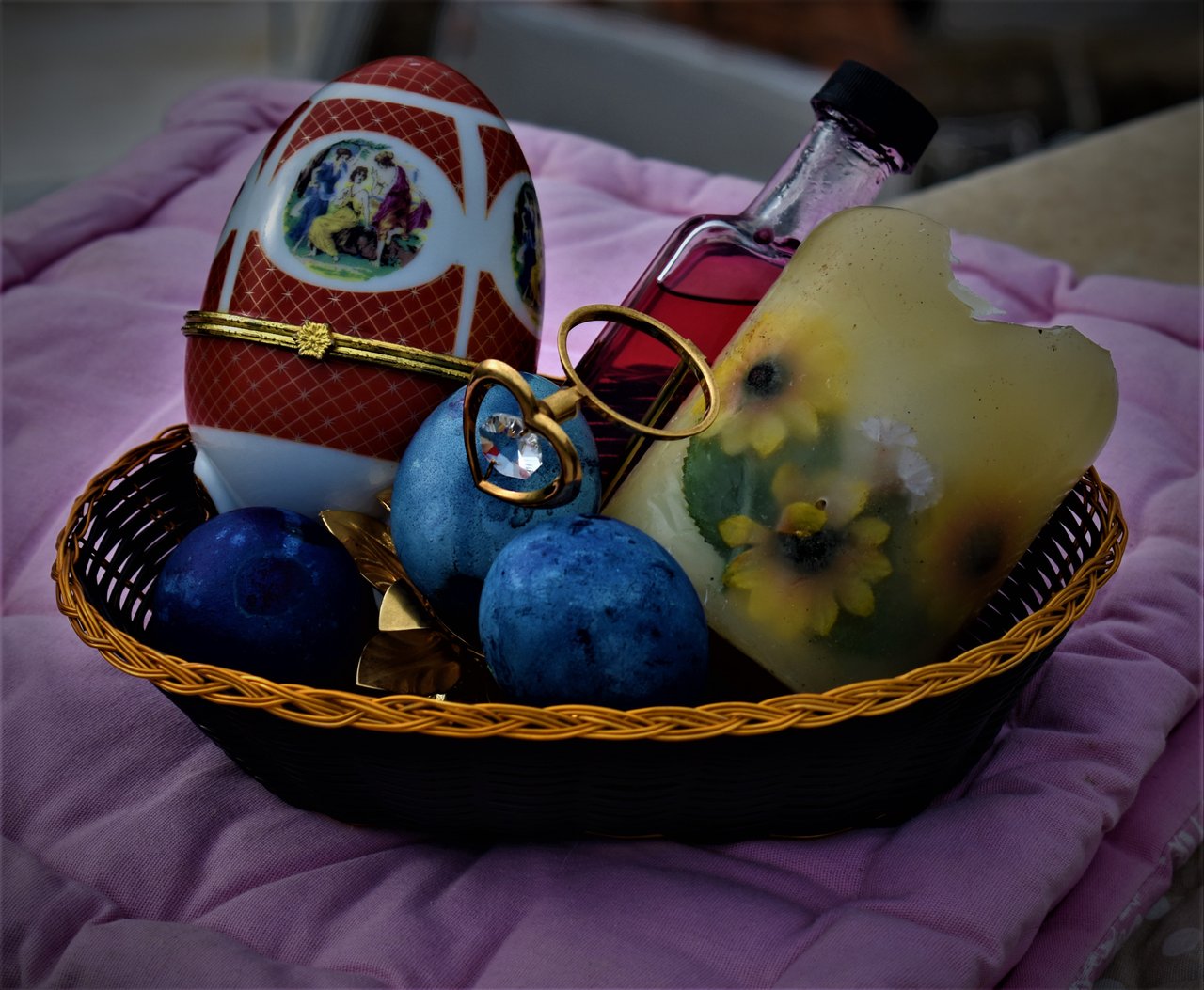 Why am I writing all these? Because I a man who always hated hypocrisy so I belong to this minority of Greek people who choose not to follow all these Christian moral values and traditions. As long as I remember myself, although I come from a deeply Christian family, I always abstained from religion and its customs. I was never fasting during Easter and Christmas and all the days of Christian celebrations I was feeling that they were regular days like all others. My experience with easter eggs is almost null. The only blurry memory I have is my mother to boil the eggs in a big pot, and then she was pouring red dye inside and the eggs were ready.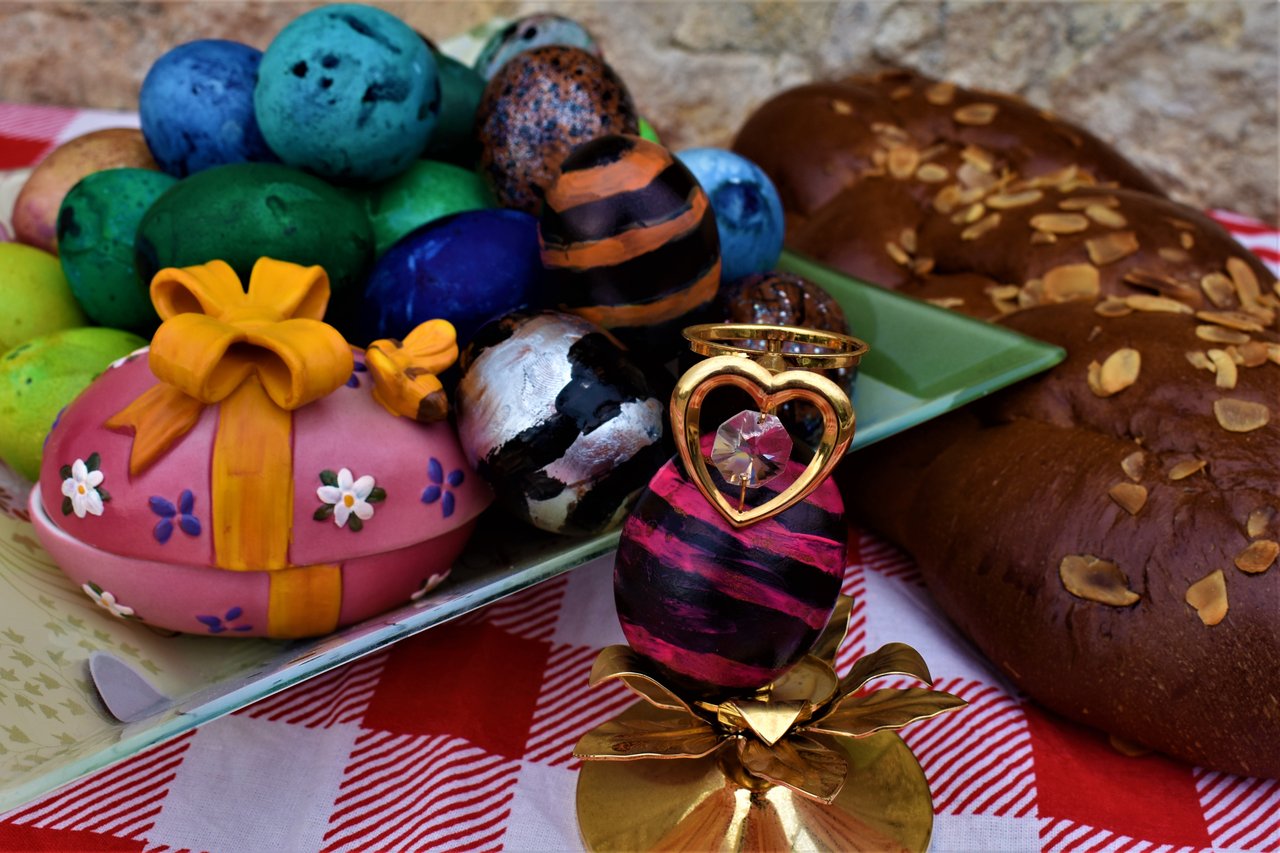 As you can understand it is the first time I am dying my own eggs and the only reason I did it this year is that I am in a relationship with a person who believes in god and it is in need of these religious family moments because she didn't have them when she was young. So I accepted to dye the eggs with her in order to make her feel this warm family feeling that she deprived of all these years. So she came home after work with 30 eggs and 3 different colors. At first, she boiled the eggs while I was watching television and when they were ready she asked me to go and help her with the dying. She had the egg dyes ready, each in a bowl mixed with water. The colors were yellow red and blue.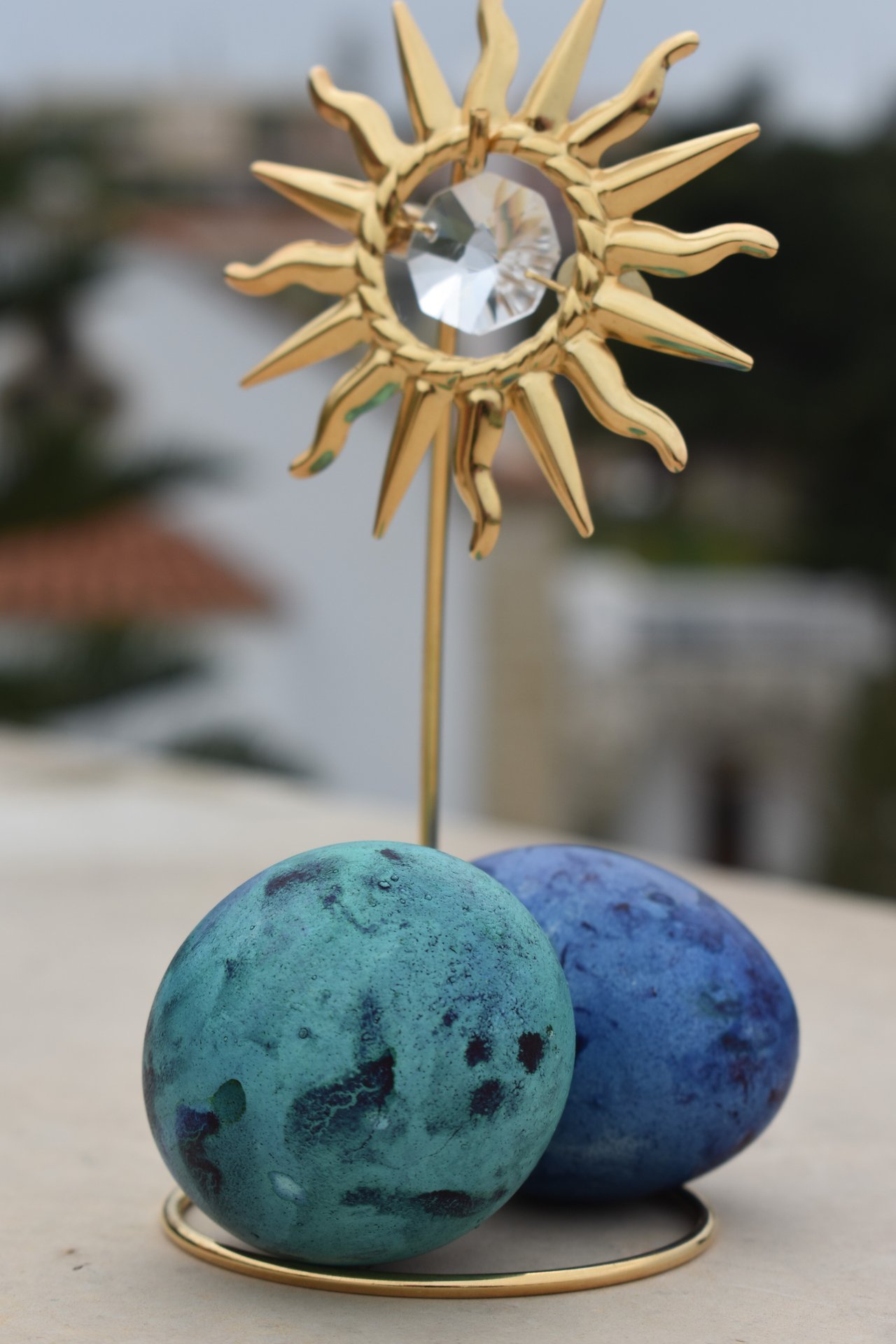 ---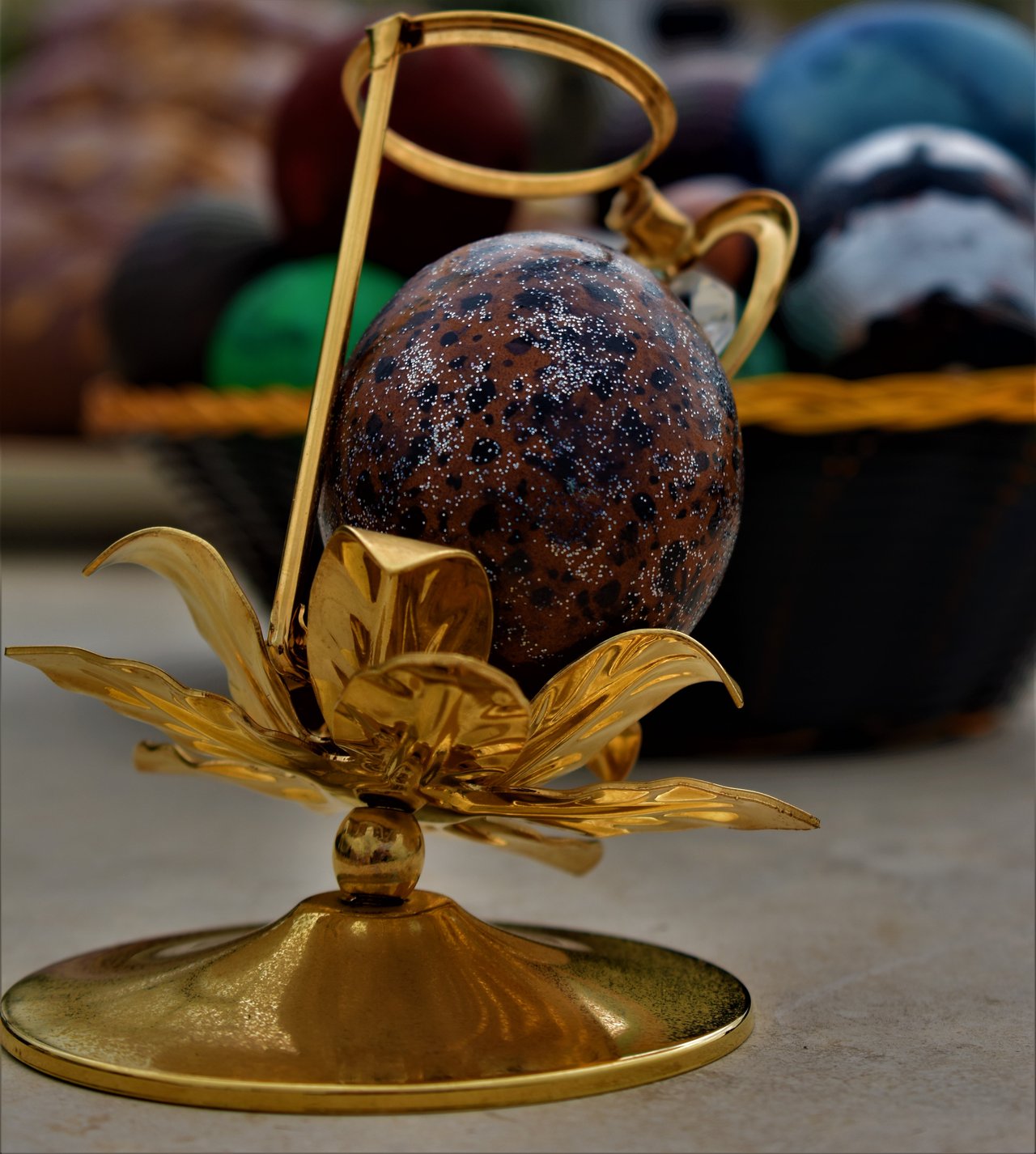 Before we dye the eggs I have done a little research online in order to find more creative and artistic ways to dye the Easter eggs and my favorite was some black and white eggs which were painted with a marker. I asked my girlfriend to keep aside some boiled eggs for me to dye them later and we started to dye the rest of the eggs. I couldn't believe how entertaining it was. I tried to dye the eggs with different shades of every color and I succeed it by letting them more time every time that I wanted them darker. Also, we were creating more colors by mixing the dyes and we were pouring dye above the egg in order to make some irregular patterns.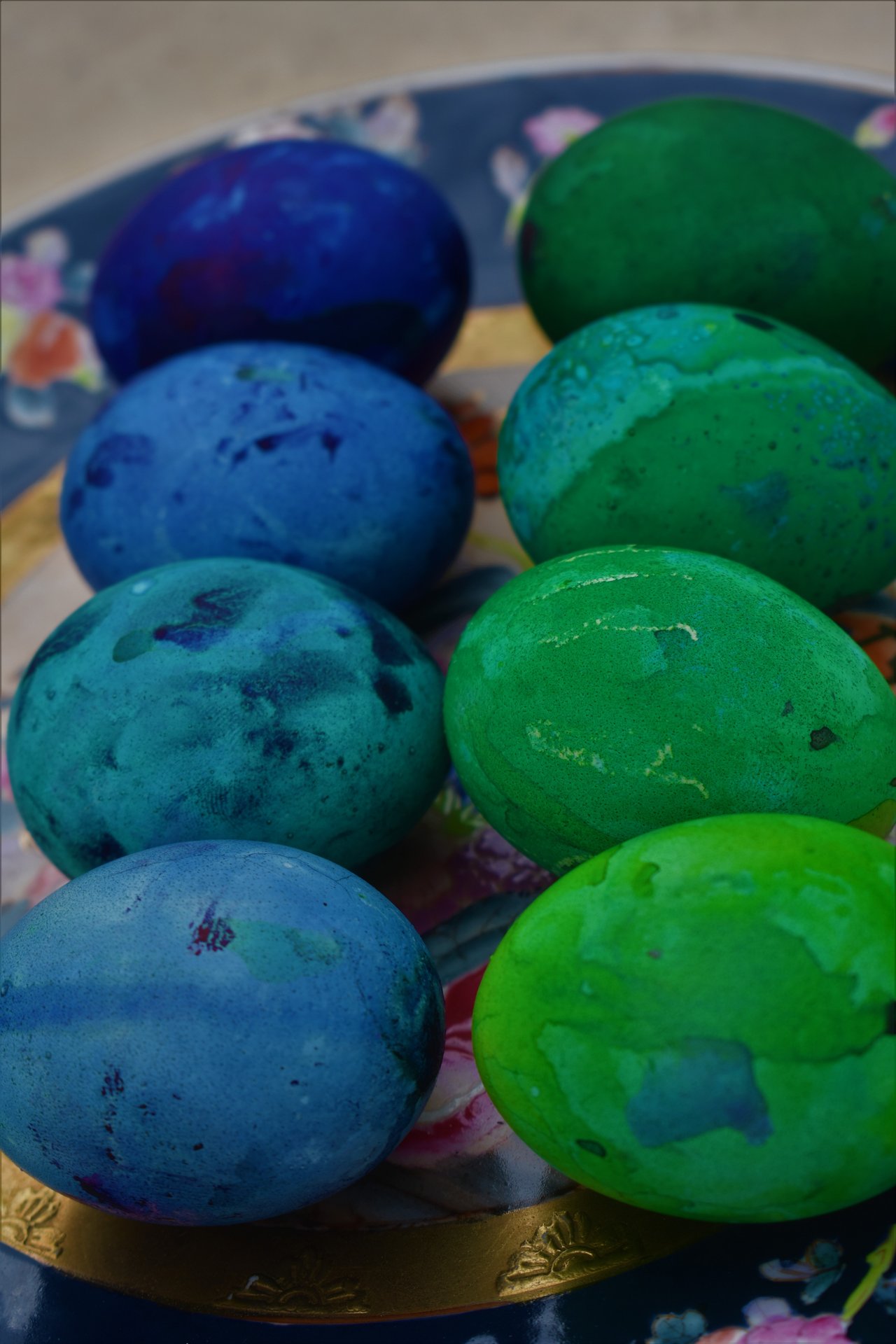 Creativity is something that makes me feel alive and all this process was very pleasant to me but sometimes my gluttony can overcome almost everything. The eggs that I have set aside in order to paint them with a marker went directly to my stomach together with a lot of lemon and salt before got around to dye them so I bought 6 more eggs the next day and I continue to walk at the path of the creative way of dying eggs. At first I painted two eggs with the marker and the result was very good but then I had the idea to put some nail polish on them in order to be glossy but it discolored the marker so I continued with the nail polish and I made three eggs painted with stripes and 2 more with glossy nail polish above the painted with marker eggs.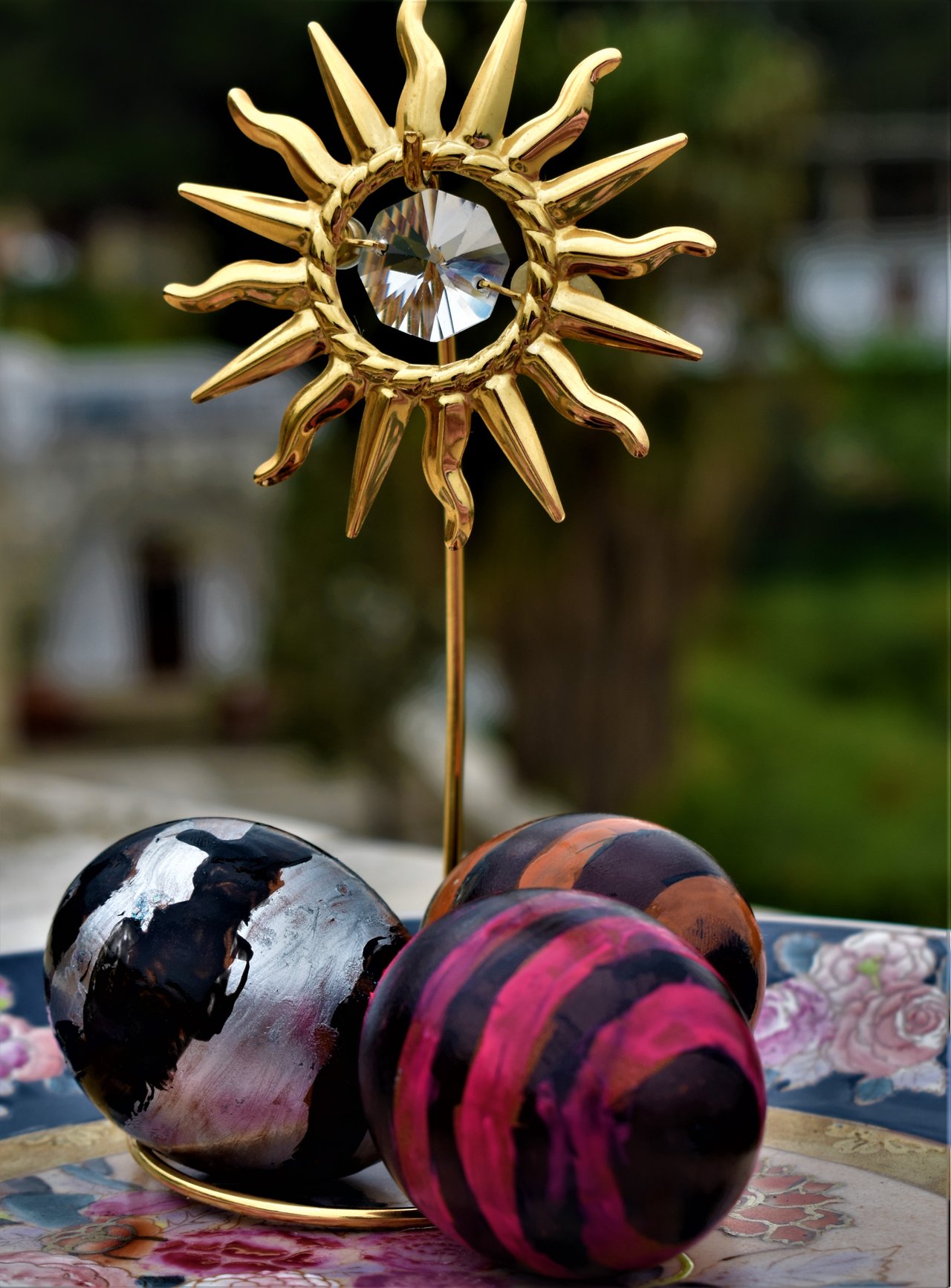 As I said before yesterday my day was terrible. I had some bad news in the morning, I got sick in the evening and my top 2 favorite eggs fall from the roof while I was photographing them. The first was the one with the pink and black stripes and the other was the light blue with some darker blue patterns on it. I thought how unlucky I was this day because from 30 eggs that I had in total I lost my two favorites. But nevermind at least I have many photos of them.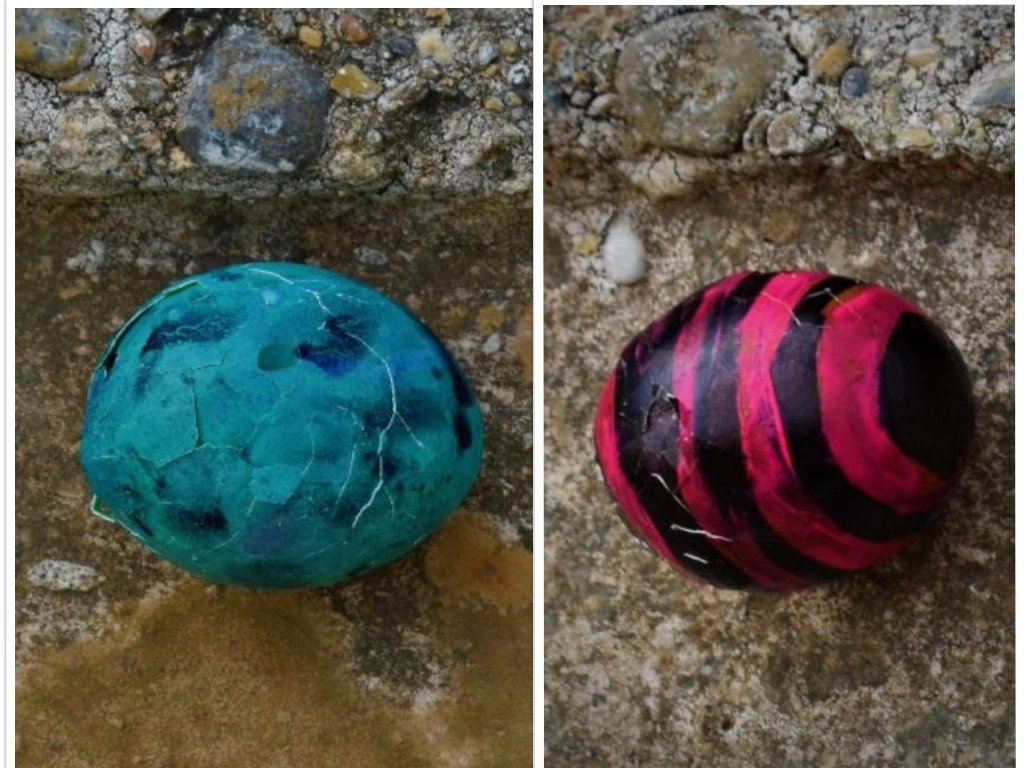 My feelings about the results of our dyed eggs are mixed. Some of them are very nice and some others are very ugly cause we let them for a long time in dark colors and they became almost black. I had a very good time dying the Easter eggs and now I can understand how all these religious customs can bond the family by having some creative time together or finding chances to sit in a celebration table with the people you love and have beautiful moments together.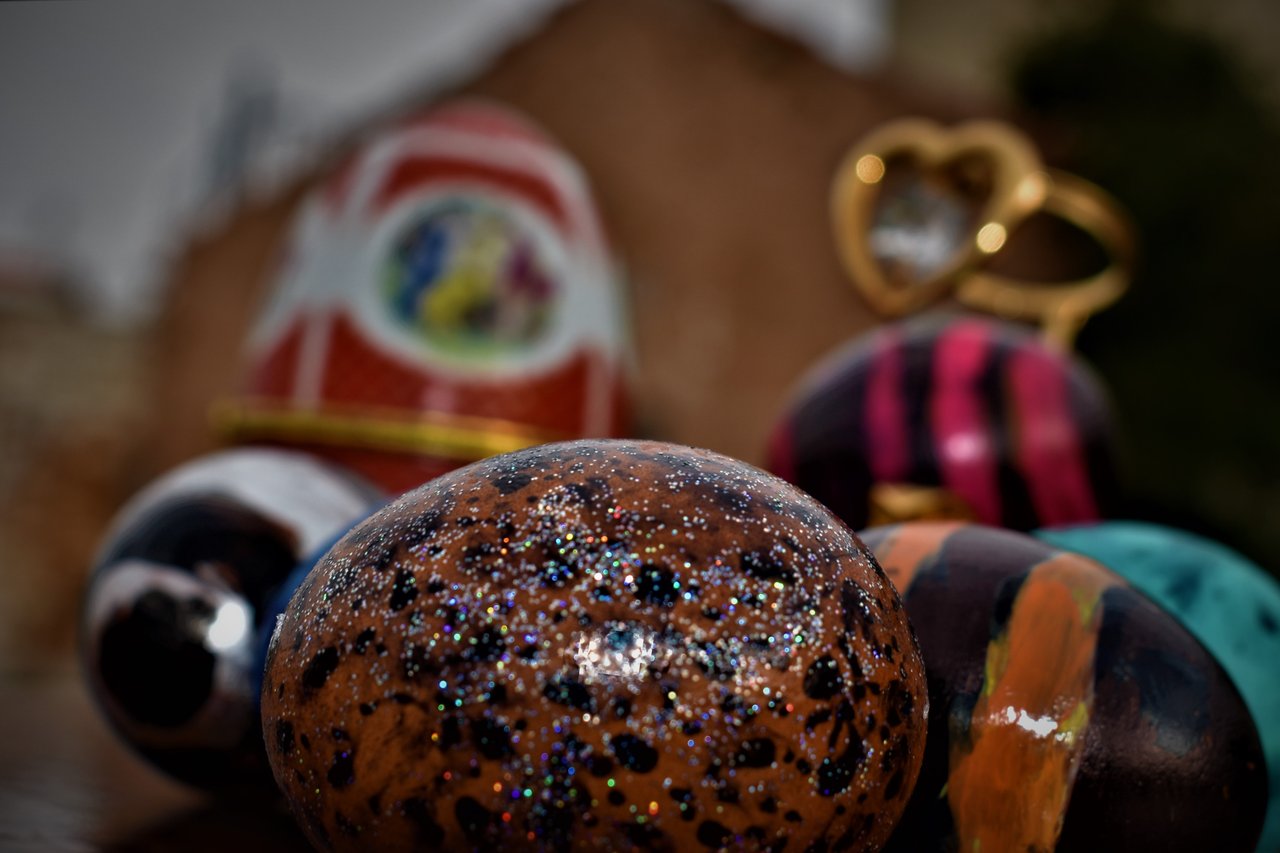 ---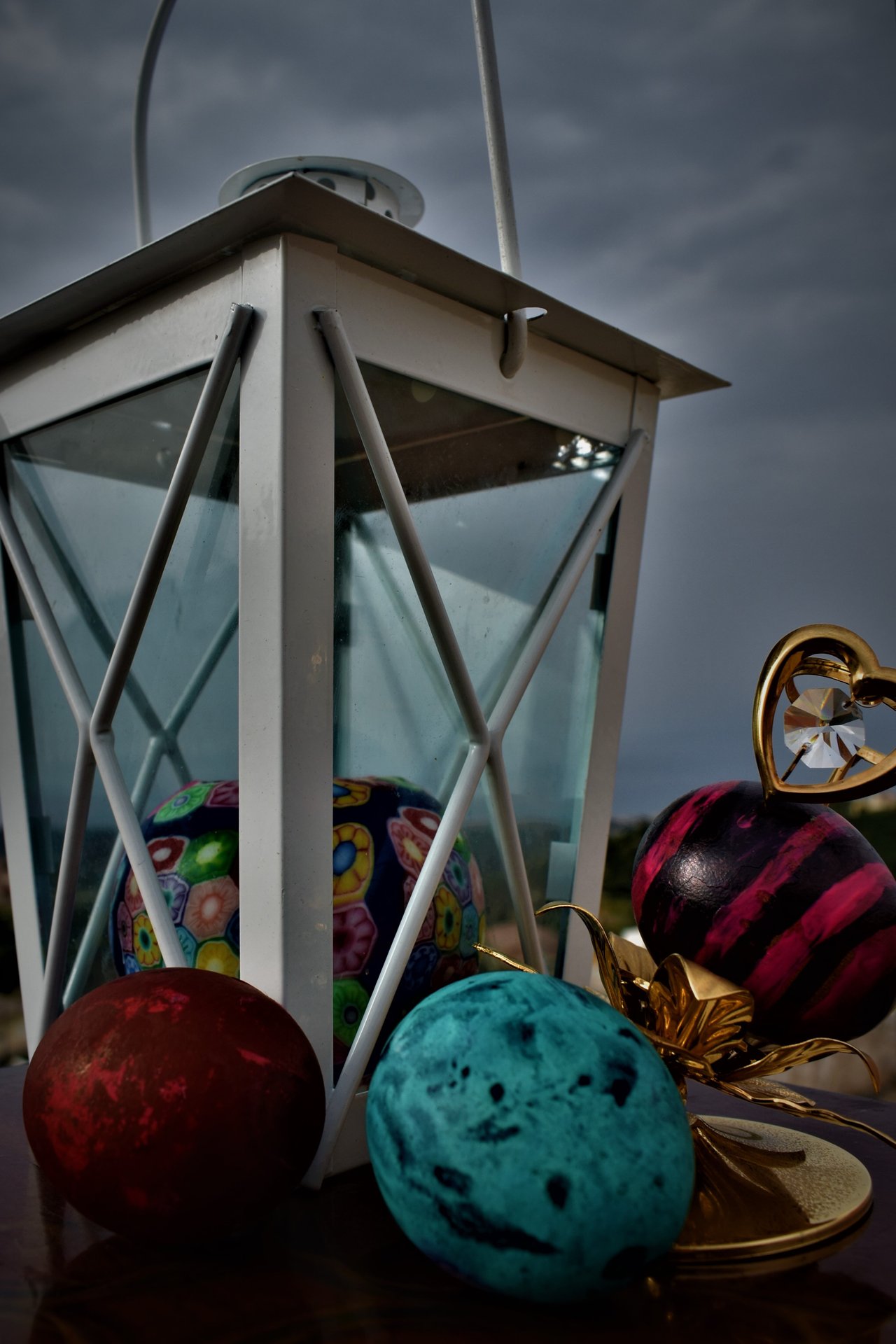 I hope you liked my art easter eggs. see you all at my next post ;)
!