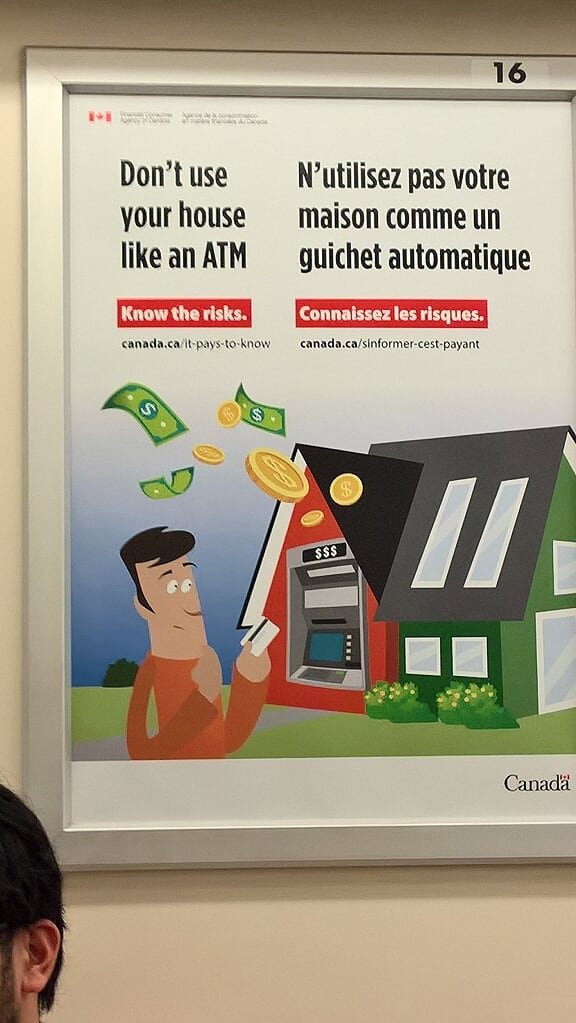 New poster in subway trains.
How many years late is this?
How many years has the Real Estate bubble been going and how long has HELOC been around.
HELOC and second mortgage advertising has kicked up another gear on tv and radio.
Those in GC finally woke up?
Did they just realized that when interest rate goes up it is all going to end very badly, looking at Ireland 2008 as an example.