I recently had a conversation during which it was suggested to me that capitalism required "impoverished wage slaves" to operate. With respect to the poverty aspect, I'm not so sure.
Of course, privately owned businesses that operate for a profit will need staff once they reach a certain size and I won't quibble about calling such workers "wage slaves" since it has a nice rhetorical flare about it. However, giving people a job does not make them poorer, nor is it evident that all jobs are some form of soul crushing exploitation.
Anyway, this conversation got me thinking. What is poverty anyway?
I live in Canada, and like most modern Western countries the word "poverty" has lost its traditional meaning. Throughout most of world history and in some undeveloped portions of the globe today, poverty was not an abstract notion. It didn't even need to be clearly defined. When people are living on the borders of survival, when there is no food, no shelter and no healthcare, this is poverty. When basic human needs are not met, this is poverty. In developed Western countries such poverty is rare.
If we had a time machine and used it to materialize some people from the pre-industrial age into the "poorest" neighbourhood of a modern Canadian city, what would they think? If we showed them the food, the houses and apartments, the hospitals, the working conditions and the modern conveniences that we all have, would our time travellers ever imagine that anyone here is poor? On the contrary, a typical person living "below the poverty line" in my country would be considered rich beyond belief by any neutral historical standard. A "poor" Canadian has access to things that would have been inconceivable to even a very wealthy person living in a previous age.
So what? What's your point?
The point is this: most people are not grateful for the things we have and the age we live in. Instead of being happy with all that we have available to us, many only focus on what they don't have. Rather than comparing their good situation to the "nasty, brutish and short" lives that used to be common, too many instead compare their somewhat limited lifestyle to the 0.1% who have everything.
The countries of the West have their flaws to be sure, but the West has done a better job of eliminating human poverty and providing opportunity than anywhere else in the history of the world. Rather than criticizing the West, rather than focussing on the failings, we should reflect on what has been achieved. Despite the endless chorus of negativity you hear about on the daily fake news, if you live in the West, it is a wonderful and fortunate time to be alive.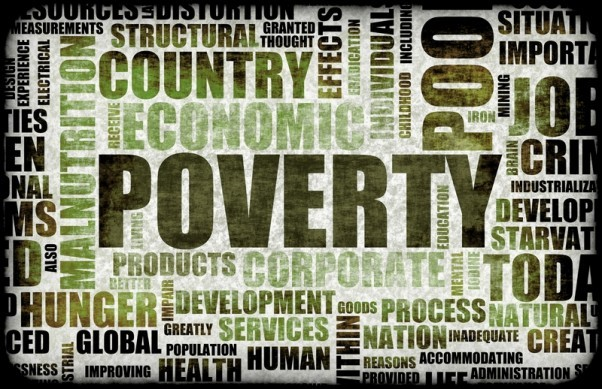 )