Looking at the Dow Jones Index, we're current sitting on the 50-day moving average, and there's a good chance of a drop to the 200-day moving average before the markets close this Friday.
So far, the Dow and S&P are performing even worse than my worst projection, but to be fair there isn't any price discovery in the US markets anymore, and the algorithms are being manipulated by Trump and many others through tweets and press releases. It sounds like I'm making excuses, but this is just the reality of the markets right now.
I've circled the start of the broadening wedge and also where I think the price will break out, but it's purely speculation on my part, for reasons state above. In my opinion, anyone with a brain has already moved their wealth to safety, because in this environment it only takes an instant for credit to freeze up and prevent Joe/Jane the Investor from getting their money out - they don't call it "dumb money" for no reason.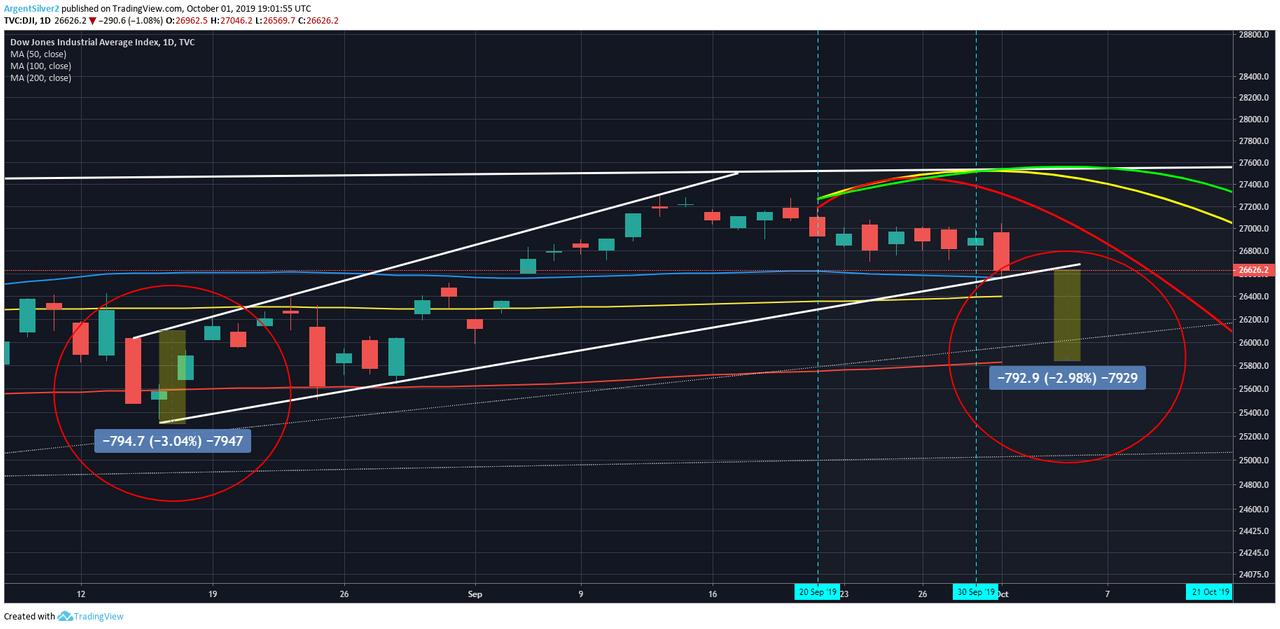 Speaking of safety, gold and silver are looking good.
---
thanks for reading. stay safe and keep your head up.