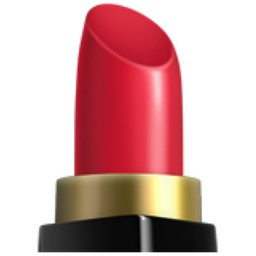 I suggest we should have a look at the future of this economic structure from an unusual angle. What would be your first association with the phrase "shared economy"? Compact cars on eco-fuel, which you leave in the parking for the next user? Vacation rentals booked through Airbnb?
However, the answers to the previous questions are not too important. What's really interesting is: to which extent are you personally ready to share? And what?
Suppose there are two girls living together in the dorm, and bought one lipstick for two. Would it be acceptable for you or unhygienic? Or, even more, one boyfriend for two. Would you be jealous or would you enjoy the threesome?
There is another ambiguous aspect about the system. The society is full of fierce misanthropes, introverts and sociopaths. Or just closed-minded people who are not ready to use services like BlaBlaCar. At best, they might be ready, but on the same principle as in the joke: "If you start to put us in jail for online piracy, at least distribute us in cameras according to your favorite styles!". Closed-minded people may agree to a joint trip with the folk of the same sort, or with those who can support the conversation on their adored topics (e.g., a geek who is ready to chat for hours - but only about blockchain). Which percentage of society will categorically oppose to the shared economy, and what will these people do? Will they offer at least some alternative?
Shared economy is fraught with the loss of friends. If a stranger with a bunch of good reviews from rental service users takes your bike for three hours and returns it five hours late, making you being late for the match because of it - you express your disappointment and leave him a bad review. If a friend, upon starting this kind of economic relationship with you, is daring enough to consistently being late with giving you back your bicycle, to smash your glasses and to return the laptop destroyed by viruses - alas, you will have to say goodbye to him. This resembles the situation described by a wise saying: "The best way to lose a friend is to start a business with him."
Shared economy is a phenomenon that belongs to the generation of millenials. That is, people who don't hurry to create a family, live with their parents and don't start working at an early age, preferring to learn instead. Ownership of property is not an indicator of prestige for them. What's paramount for them are more ephemeral values - style, awareness, communication.
In contrast to this ephemeral, there is a certain irony in the fact that shared economy is rooted in the times when robbers would come to a village, steal all the cattle and a couple of local beauties. Only one goat would miraculously survive, because just before the raid she dashed off to seek adventures in the forest. She returns and - wow! Now she is milked in turns by the whole village, and for lack of horses has to carry the plow.
I do not remember which scholar said that at a lecture, where I was present: "Let's compare two parental approaches. Some parents would say to their daughter: "Here's a new doll for you. Do not take your eyes off her and take great care of her. She's yours and only yours." Others would say: "Here is a doll with which another girl of your age used to play before you. Oh, how did she like this doll! ". But it's good if the doll is inherited from a grown child to a younger one. And what if the lease is temporary? No matter how you plead the girl who took the doll not to lose it and not to break it, she can easily do the second, and then the first. How can you trust anyone as much as as lending with your own, unless you are a rental office? 
On the other hand, the level of responsibility in society will be willy-nilly increasing - largely due to spread of the blockchain technology that doesn't either forgive or forget anything. If in the Internet Age, that was in the 1990s, the web was surviving on anonymity. Now people definitely tend to be more responsible for their words. And consequently, for actions. 
The pros of the shared economy are unquestionable. It is aimed at eliminating overproduction, saving the limited resources of the planet, improving the environment, paying greater attention to personal data protection. Among the cons, experts say that we will quickly end up with the loss of competition, stagnation and inequality.
In the meantime, my landlord and I had such an incident. A couple used to rent one of the rooms in the house, but their left just before I arrived. They either took one pair of keys with them or made a duplicate. The girl broke into the apartment and, for the lack of other valuables, stole my landlord's suitcase. An empty one. His reaction? He just waved his hand and said: "Ok. Let it be my present to her. Or maybe she will return it later." So it turned out to be not a crime, but a gift with a hope for shared economy ...