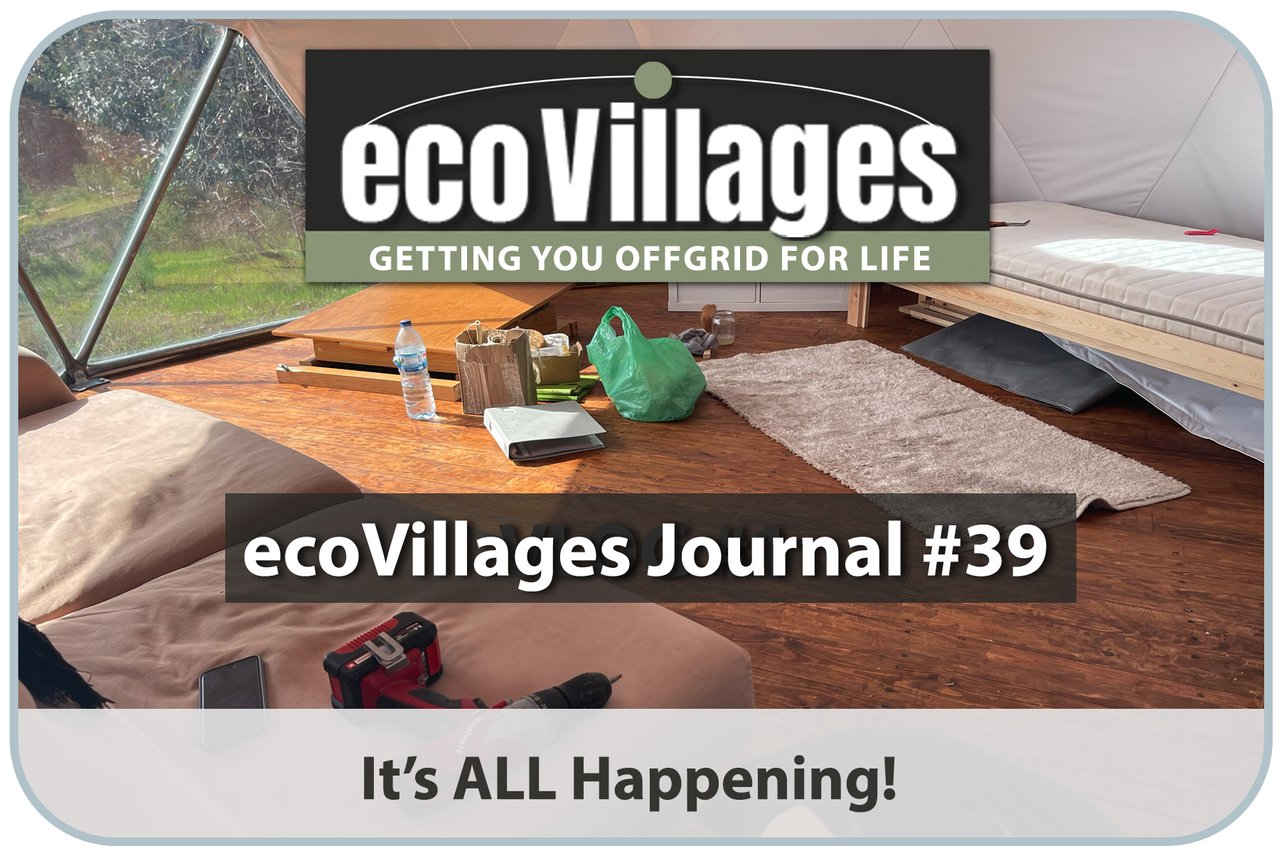 It's been SO long, and SO much has happened in last month or two that i barely know where to start! Things are REALLY starting to come together now, and this month i have my eyes firmly set on the creation of an Earthship Hexagon Tiny Home / Temple Build and workshop! If you have been following this journey you will remember i had created a Fibonacci spiral earthship model that i planned to build here. That path has not been flowing, and so last week i made the decision to change it to a much smaller building that could be used for community space and events. That kind of space is much needed here! The local community is truly blossoming, and i keep discovering more and more people, each living in their own beautiful abundant land. Most people seem SO happy, and most of my friends are very free thinking and open minded. We all hug, we hang out, we play music together, we dance, and we commune in ceremonies like cacao gatherings that are happening regularly. The local planning laws mean that we are able to build something smaller than 45 sq m without needing any permission. By taking this route i can avoid any more waiting and simply start building!
This is extremely exciting and i am currently working on a new tiny home model that we can hopefully build as a group of volunteers in a matter of a few weeks. The timing is perfect, the climate is perfect, and there are SO many people already here that want to come and learn hands on how to build an earthship! The tiny home approach is that much more special for those who come to learn and build as they can see the entire process unfold at relative light speed compared to most builds of any sort! I have done this before in India in just two weeks, and in much harder circumstances so im confidant that this can be a really amazing workshop!
Im happy to report that i have FINALLY completed the build of a geodesic tiny home! This project has taken far longer than i had anticipated and i have learned a lot of important lessons along the way. The main one is HAVE CONFIDENCE and do it myself! :) The geodome is now looking beautiful and is almost 100% finished. It was well timed as Vera, a new and already close friend, is now staying there. Vera suddenly needed a place to stay quite urgently, and also happened to have a dream of building an earthship one day! Suffice is to say we get on like a house on fire, and im really happy that she has decided to join me on this ecoVillages land and initiate this most important build.
I'd also like to mention here something about natural giving! This concept is a part of a way of living called non-violent communication. I have always said I would make every effort to not use money where possible and instead to exchange things with people. I could never have imagined i would find so many people who were also so ready to do this.. but nearly everyone i know is open to exchange for anything they may have to sell. SO far natural giving is shining her light and blessing this ecoVillages project beyond any expectations i could have had. In turn the ecoVillages project has has blessed Vera.. and this land,, and soon many more people who will join us and learn the skills needed to create their own earthship home. This workshop is in my opinion the greatest gift we can give someone, real life long security and a truly comfortable off grid life! I also intend to build this Earthship temple on the lowest budget possible. I hope to have the roof on for around 5,000 Euros. More soon on this, including of course a new design to look at!
As we move into spring in Portugal we enjoy the most comfortable climate of the year. We all know that in four months we will be sitting in 47 degree heat, jumping into one of many pools, lakes and even wells to stay cool! I currently live in a yurt, which performs very well in Winter with a fireplace, and ... not so well at all in summer! I look forward to the day that i can one day live here under the protection of an Earthship to keep me comfortable year round with no effort, bills or maintenance.
So watch this space please for more information on the upcoming earthship workshop! We will welcome everyone who wants to come, but also have to limit numbers.. so keep a eye out if you are keen to come.
A NOTE ON CORONA AND THE NEED FOR CHANGE
Living here we feel free. We have restrictions, many shops closed, masks worn in public etc, but we are still free here in our spirits and the way we think and live. If i don't go to the city and stay in my local area I have everything i need and much much more just from my own land and from friends. WE share here like family. We help each other here like we are brothers and sisters. What makes it amazing, breathtaking even, is how many people are all willing to drop whatever they are doing and make huge efforts to just help each other, strangers or friends. With this kind of friendship and community i already know that we need nothing more than that... except perhaps trust, faith.. but in my opinion it is pretty certain that the sun will rise, and plants will grow, and the earth will continue to spin. We have everything we need.


If you would like to support or donate to this this project please read below:

HOW TO SUPPORT THE ECO VILLAGES PROJECT
RE-BLOG THIS POST
https://peakd.com/hive-123046/@eco-alex/ecovillages-journal-16-the-new-approach-what-it-means-for-you
SHARE ON SOCIAL MEDIA
https://peakd.com/hive-123046/@eco-alex/ecovillages-journal-16-the-new-approach-what-it-means-for-you
BUY ECOVILLAGE COIN
https://hive-engine.com/?p=market&t=ECO
DELEGATE TO ECOTRAIN

Your delegation will go a long way!

Supporting People Who Help
Make The World A Better Place