Eco Living Weekly celebrates our collective efforts to live more harmoniously on Mother Earth, and walks hand-in-hand each week with @ecotrain's other curation, Eco Village News. It's a "best of" from posts on the steem blockchain this past week which have used the #ecotrain tag.
What kind of content will get you curated here? Practical, thoughtful, creative and personal posts about literally Making the World a Better Place. From recycling, art, natural health and organic-permaculture to eco-travel, creating change, spirituality, art-poetry-music, natural food preparation and growing-storing-preserving your food and natural medicine. Please attribute quoted material and images which aren't your own, and be thoughtful. You need to use the #ecotrain tag to be considered for an upvote. And please make at least part of your post in the English language - we MANUALLY curate so we need to be able to understand the gist of your post.
We DON'T require you to delegate to @ecotrain, but we'd ask you to please consider it. You can take it back at any time, no questions or stress. Delegation is nothing more than a LOAN of your SP so we can give YOU juicier upvotes. It's a no brainer, really. We also don't REQUIRE you to upvote or support others (all too school-marmy for us!) but, again, we'd ask you to simply give to others what you' like to receive, which is a generous upvote and a thoughtful comment.
MUCH APPRECIATION for the wonderful posts this week.
Please: read, upvote, comment, resteem the posts we've selected for you. And start writing YOUR next @ecotrain post.

This may well be the coolest and most creative Halloween pumpkin repurpose ever seen!! @pumpkinsandcats shows us a really simple and fun pumpkin project for our little feathered friends to enjoy in the garden.

Check Out The Rainforest Foundation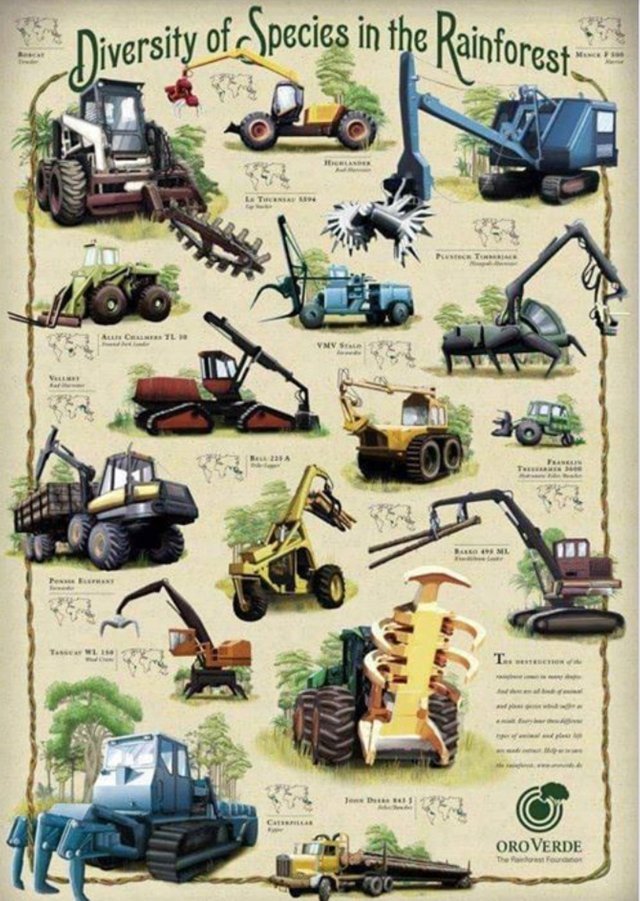 Community groups defending our rainforests from logging and poaching? @sallybeth23 tells us about the work of The Rainforest Foundation and invites us to engage and support this critically important work.

Going back to locally grown, organic (bio) vegetables MATTERS. @bengy shares the journey of having a bio box delivered weekly in The Netherlands, and the joy of discovering new vegetables and new tastes.

Beach Cleaning, 432Hz Meditation Music And a Nice Experience of Growing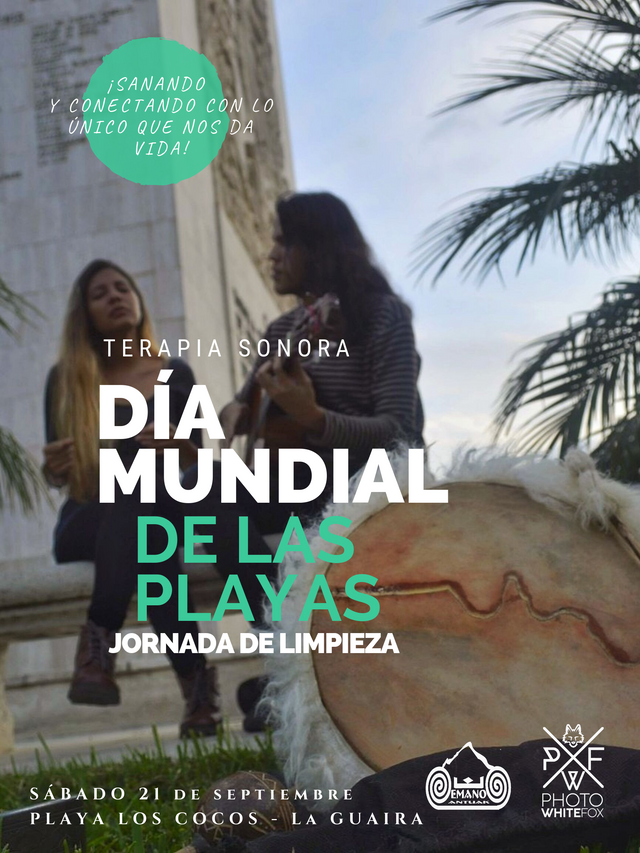 Giving back music, joy and some time to help clean up communal spaces on Planet Earth? @joseacabrerav shows us how it's done! Eco consciousness can - and does - flourish in even the most unlikely urban environments. Stepping up? Be inspired.

Next Year's Natural Medicine Has Been Found!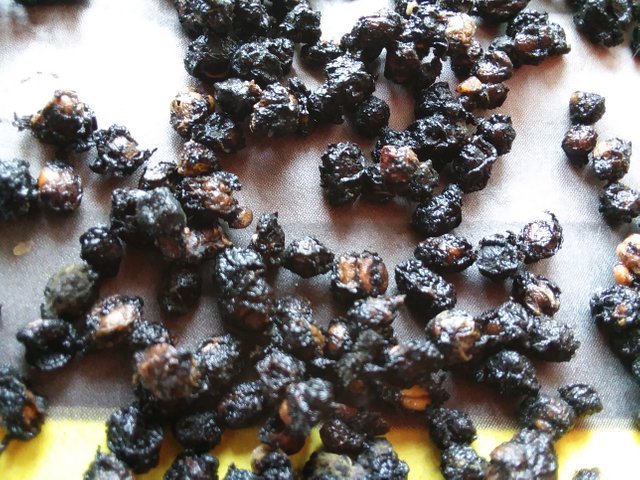 Staying out of the clutches of Big Pharma's chemical warfare is a huge part of eco-living. @senorcoconut has it sorted and shows of his gorgeous elderberries that he's stock-piling for next year's natural medicine. Planning? Also a massive part of savvy eco-living.

Healthy Treats of Buddha's Hands & Lemon Curd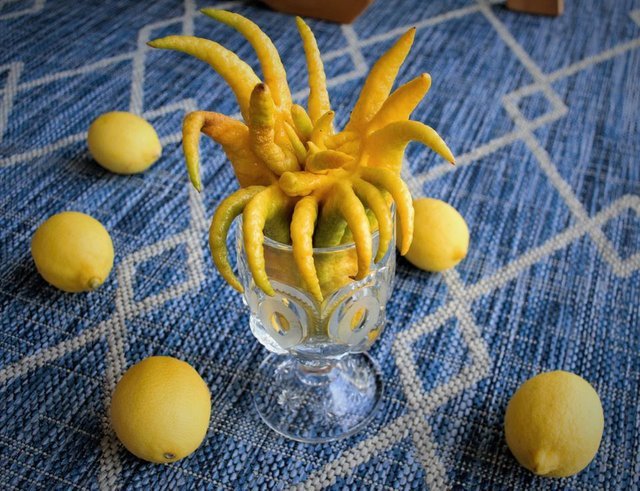 Making your own treats from Mother Earth's fruity abundance? @birdsinparadise are total PROS at this! And they share their tips, recipes and methods so generously. This one looks especially YUM and is a wonderful way of supporting our farmers and enjoying our gardens, instead of buying chemical-trans-fat snack disasters and supporting companies who destroy Mother Earth.

Wild Tip: Sources of Fall Leaves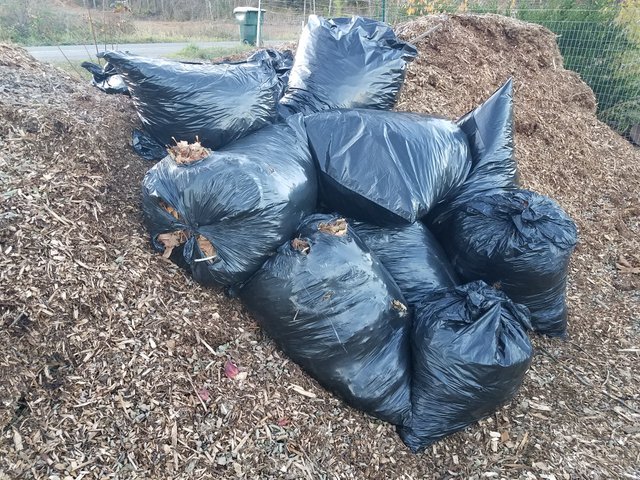 Community and collecting fall leaves for mulching and compost: @wildhomesteading shows how one man or woman's trash can be another's garden win. Working communally is so important for eco-living.

As city infrastructure crumbles and many people beginning to live off grid are coming to terms with drinking water supply, @wongbraling shares a really simple and practical post about making a traditional water well. Definitely one for the "might need this one day" scrapbook.

Natural Teeth: Finding Our Way Through The New "Natural" Zero Waste Options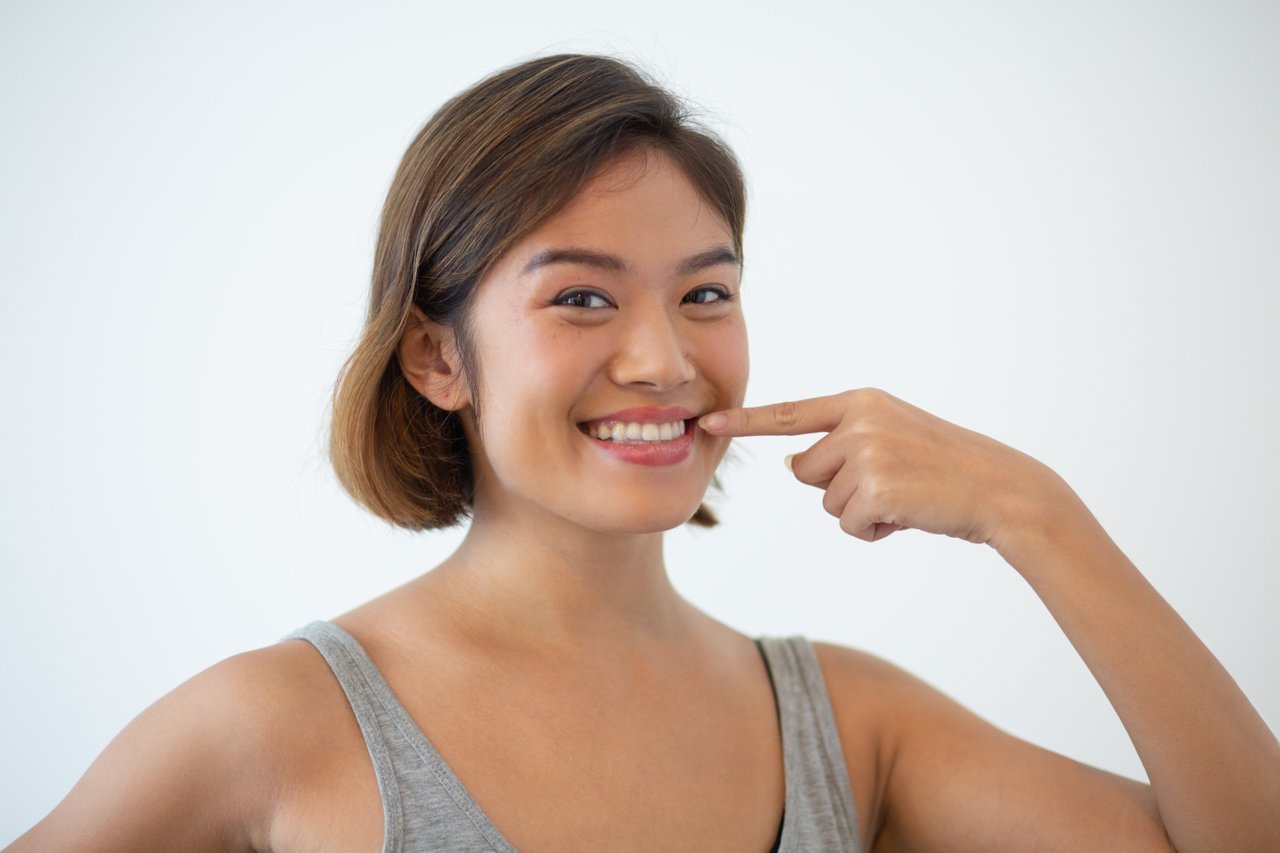 The end retail product might arguably be "zero waste" but the damage the chemical ingredients are doing to our environment makes it seem rather pointless. @artemislives goes back to those basic, foundational ideas: Read The Label and Know Your Ingredients. What you find might not be quite what you expect.

Ecotrain Question of the Week
Exploring the underpinnings of eco-living and eco-community is often done through our QOTW. Our last QOTW was a biggie, and the responses in the tie up post are seriously worth a read and some comment love, if you didn't already get there:
Ecotrain QOTW Tie Up Post: Who Do You Trust and How Do You Trust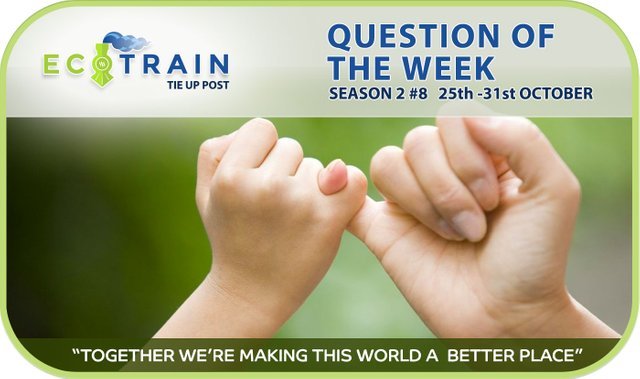 Please consider contributing to our NEXT QOTW, due out in the next days. No rules other than 2 simple housekeeping requests: (1)please use the #ecotrain tag so we can find your post for curation and (2) please post the link to you response in the comments of the challenge post. Where to find the next QOTW Challenge Post? FOLLOW @ecotrain to have it delivered to your personal feed!! LOL... too easy.
---
We hope you have enjoyed these eco-living posts - please LAVISH them with upvotes, reblogs, comments and engagement.
If you're able to delegate, or increase your delegation, to @ecotrain, it's a simple and practical way you can help to engage with, and fund, steem eco-villages around the world.
Most importantly, consider writing under the #ecotrain tag this coming week - we love all posts eco-green, earth building, spiritual and natural, but mostly as those things relate to the building and evolution of eco-community.



The 8 Pillars of @TribeSteemUp
Supporting People Who Help
Make The World A Better Place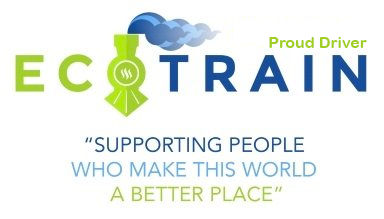 Discover our 'Golden Nuggets' at @ecoTrain