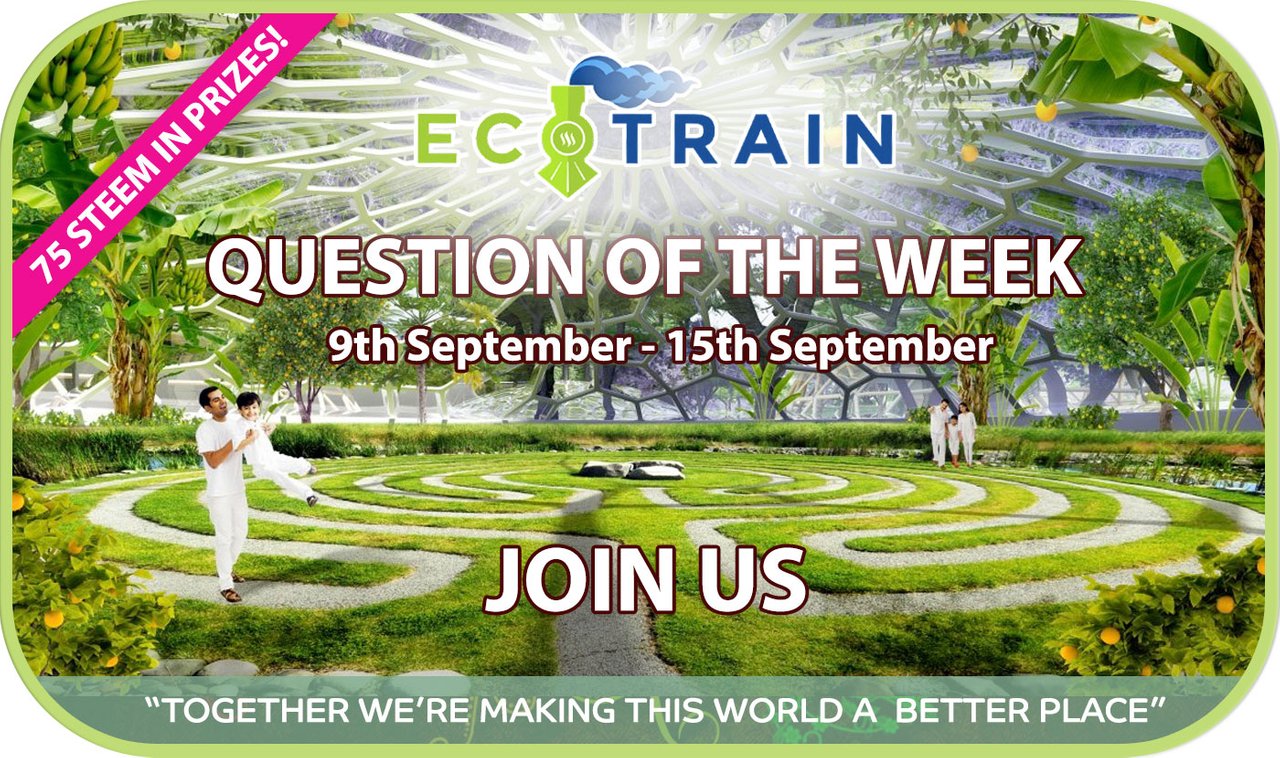 As many of you will have seen I have been posting about a new Steem ecoVillage concept based on the gift economy. I am working hard behind the scenes to manifest a solid vision and way to make this happen that will allow anyone with the desire to live in a totally off-grid community based on Earthship Biotecture. This is a an exciting project with huge implications for anyone wanting to embark on the quest to create community and live off-grid and self sufficiently. I will be posting soon with more detail on this, and have already received so much support from my initial posts that I am very optimistic that I will find all the people and support I need to complete this mission from the Steem community.
SO this week's question is focused on this theme of community and off grid sustainable living. Have you ever wanted to make the shift to community living, out of cities and with a large extended family of friends? DO you dream of living a sustainable lifestyle? If so we want to hear from you! This QOTW asks you what three things are most important to you in your ideal ecoVillage? What would your priorities be, what would you like to see happen in the ecoVillage that you live in? Perhaps you want to see a massive organic Permaculture garden, or maybe you are a creative person and would love to engage with others to make arts and crafts either for fun or to sell to the outside world. Maybe you just want to build and create eco homes, or perhaps you would cherish being around people who are co supportive with whom you can forge nurturing and close relationships with. If you are a parent maybe your priority is to provide a safe and happy environemtn for your children!?
Whatever it is, we want to hear what would be most important to you in the ecoVillage of tomorrow! Please feel free to post in any form that you like, whether it is a written post, a video,. or even some art or a picture that illustrates your vision. If you can dream it, we may be able to make it happen! I am listening to you all, because it will also help me to form a better picture of what people want to see, and help me make decisions about what my ecoVillage would be like. I do of course have my own ideas, and I will be posting them soon!
All are welcome to join in this week, and to encourage you all to get really inaspired I am awarding Steem prizes to the posts that really stand out and inspire me.
#1 post will receive 40 Steem
#2 post will receive 25 Steem
#3 post will receie 10 Steem
I hope that encourages you to dig deep and really think about what you would like to see in YOUR ideal ecoVillage!

ALL ARE WELCOME TO JOIN US ON THIS QOTW!
- We welcome everyone to join us and post your answer to this question titled "What 3 things are most important to you in the eco-Village of tomorrow? "
- Your answer can be a written post, a video, or any way you wish to express yourself.
- You can post anytime from now until Sunday 15th September.
- Use the tag 'ecotrain' along with any other tags you wish to use.
- Please also post a link to your post in the comments so that I will be sure to find it and add it to the weekly tie-up post.

Ready, Steady... DREAM!

CHECK OUT OUR PREVIOUS QUESTION OF THE WEEK
Share about something or someone that you have discovered on the Steem blockchain that has inspired you or taught you something...
https://steempeak.com/ecotrain/@ecotrain/ecotrain-qotw-tie-up-post-share-about-something-or-someone-that-you-have-discovered-on-the-steem-blockchain-that-has-inspired
What is more important for good health... emotions, diet, exercise, positive thinking, or something else?
https://steemit.com/ecotrain/@ecotrain/ecotrain-qotw-tie-up-what-is-more-important-for-good-health-emotions-diet-exercise-positive-thinking-or-something-else

Share a story about how you overcame a life challenge
https://steempeak.com/ecotrain/@ecotrain/ecotrain-qotw-tie-up-post-share-a-story-about-how-you-overcame-a-life-challenge
Would You Like To Be A Super Hero? No Really!?
https://steempeak.com/ecotrain/@ecotrain/would-you-like-to-be-a-super-hero-no-really-ecotrain-qotw-tieup-post
YOUTUBE Vs UNIVERSITY
https://steempeak.com/ecotrain/@ecotrain/ecotrain-qotw-tie-up-post-youtube-vs-university
ResPect!
https://steempeak.com/ecotrain/@ecotrain/ecotrain-question-of-the-week-respect

4 surPRIZE Awards For the ecoTrain QOTW: Poem on Hope Tie Up
https://steempeak.com/ecotrain/@ecotrain/4-surprize-awards-for-the-ecotrain-qotw-poem-on-hope
How do you know when it is time to give up on something?
https://steempeak.com/ecotrain/@ecotrain/ecotrain-qotw-tie-up-post-how-do-you-know-when-it-is-time-to-give-up-on-something
Is the Death penalty the epitome of hypocrisy? Does an 'eye for an eye' have a place in the modern age, and what kind of message does this send to society?
https://steempeak.com/ecotrain/@eco-alex/ecotrain-question-of-the-week-launch-post-is-the-death-penalty-the-epitome-of-hypocrisy-does-an-eye-for-an-eye-have-a-place-in

Who are more culpable for inequality and injustice, the people who make our rules and laws or the people who follow and enforce them? Is the notion I''m just doing my job' ethical?
https://steempeak.com/eco/@eco-alex/ecotrain-question-of-the-week-tie-up-post-who-are-more-culpable-for-inequality-and-injustice-the-people-who-make-our-rules-and
What rituals do you have, and why are they important to you?
https://steempeak.com/ecotrain/@eco-alex/ecotrain-question-of-the-week-tie-up-post-what-rituals-do-you-have-and-why-are-they-important-to-you
What lessons will you take with you for your potential next life if you die tomorrow?
https://steempeak.com/ecotrain/@eco-alex/ecotrain-question-of-the-week-tie-up-post-what-lessons-will-you-take-with-you-for-your-potential-next-life-if-you-die-tomorrow
Who are the best people to lead or guide our world ...Politicians, Parents, Academics, Philosophers, High Tech.. Or someone else?
https://steempeak.com/ecotrain/@eco-alex/ecotrain-question-of-the-week-tie-up-post-who-are-the-best-people-to-lead-or-guide-our-world-politicians-parents-academics
Why and how did Donald Trump rise to power and do you think his tenure can help the world if you ignore the obvious negatives?
https://steempeak.com/ecotrain/@eco-alex/ecotrain-question-of-the-week-tie-up-post-why-and-how-did-donald-trump-rise-to-power-and-do-you-think-his-tenure-can-help-the
What was one of the happiest times in your life and what made is special?
https://steempeak.com/ecotrain/@eco-alex/ecotrain-question-of-the-week-what-was-one-of-the-happiest-times-in-your-life-and-what-made-is-special



The 8 Pillars of @TribeSteemUp
Supporting People Who Help
Make The World A Better Place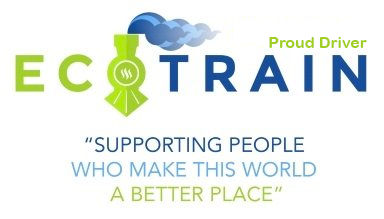 Discover our 'Golden Nuggets' at @ecoTrain