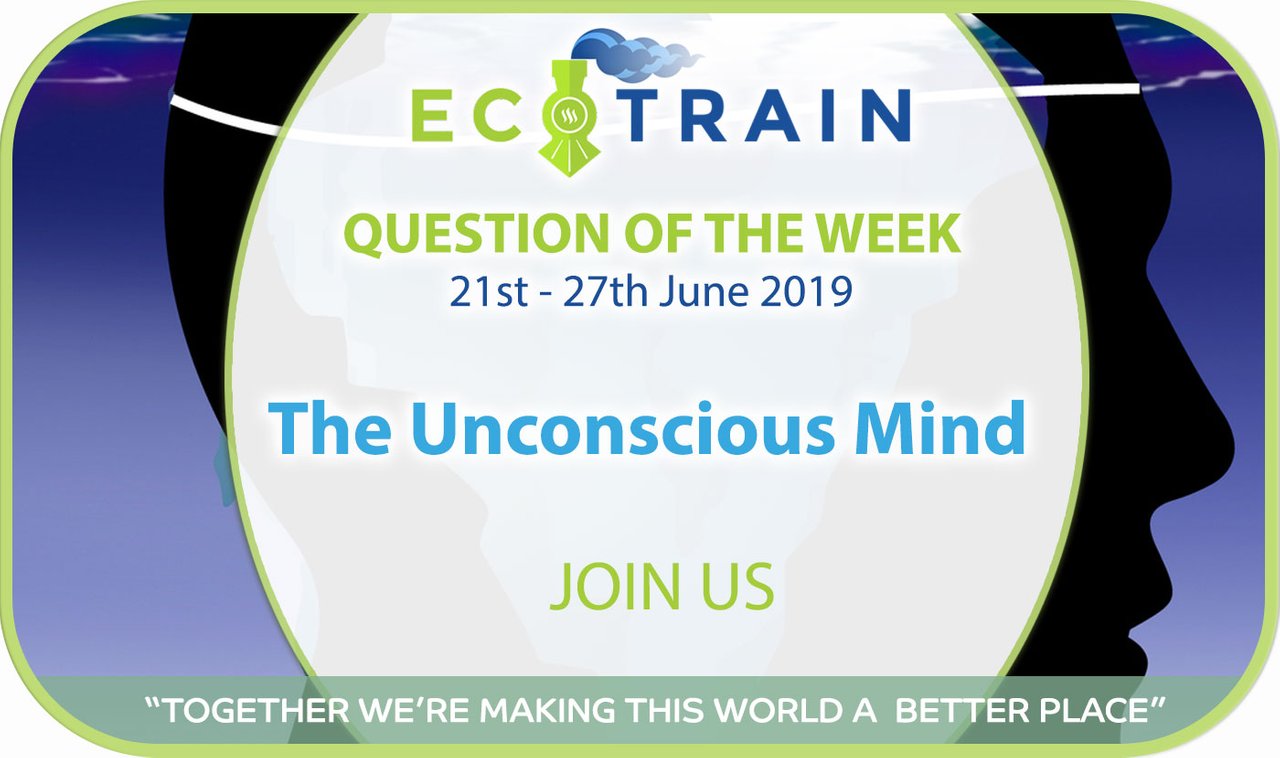 THE QUESTION
"The Unconscious Mind"
Who is really in control of things?! Our minds exist in what i can only describe as a kind of multi layered world, one in which we are consciously aware of so little about what is really going on around and inside us. We exist in the conscious mind, but most of the decisions and prompts that make us do and say the things we do come from another place entirely. The unconscious mind is busy all day and night keeping us safe, alive, and functioning as it thinks we should. Now in many ways I am very grateful for this, I mean.. thank g=d i don't have to monitor my breathing or heart rate all day long.. and going to sleep would be a proverbial nightmare as i forget to breath whilst I sleep.

The unconscious mind is a reservoir of feelings, thoughts, urges, and memories that live outside of our conscious awareness. Many of the contents of the unconscious are unacceptable or unpleasant, such as feelings of pain, anxiety, or conflict. The unconscious mind is very busy in many ways, and that includes filtering and offering our conscious mind what it thinks we need to see or hear or feel at any given moment. It's almost like an overprotective Grandparent or something, and most of the time we have no idea what it is up to! If the conscious mind represents the tip of the iceberg, it is the unconscious mind that makes up the massive bulk what lies beneath. Memories and emotions that are too painful, embarrassing, shameful, or distressing to consciously face stored in the enormous reservoir that makes up the unconscious mind.
So this weeks question is one titled The Unconscious Mind. You can write whatever comes up for you when you read that title, there are as always many ways to look at it.. and i share a few ideas below! I think this would also be a great opportunity for another poem, so if you wrote a poem last week, maybe keep going and see what comes up this time!
What do you think the unconscious mind is? In what ways do you notice it operating? Can you remember any examples of where your Unconscious mind has either helped or hindered you? Do you think it is serving its purpose most of the time? What do you think its purpose is!? .. and of course the age old question of Who exactly are you, and if you are the mind then which part are you exactly?

POSTING GUIDELINES
** We welcome everyone to join us and post your answer to this question titled "THE UNCONSCIOUS MIND!" **

** Your answer can be a written post, a video, or any way you wish to express yourself. **

** You can post anytime from now until Thursday 27th June **

** Use the tag 'ecotrain' along with any other tags you wish to use. **

** Please also post a link to your post in the comments so that I will be sure to find it and add it to the weekly tie-up post. **

Ready, Steady... THINK!
HAPPY SOLSTICE TO ALL!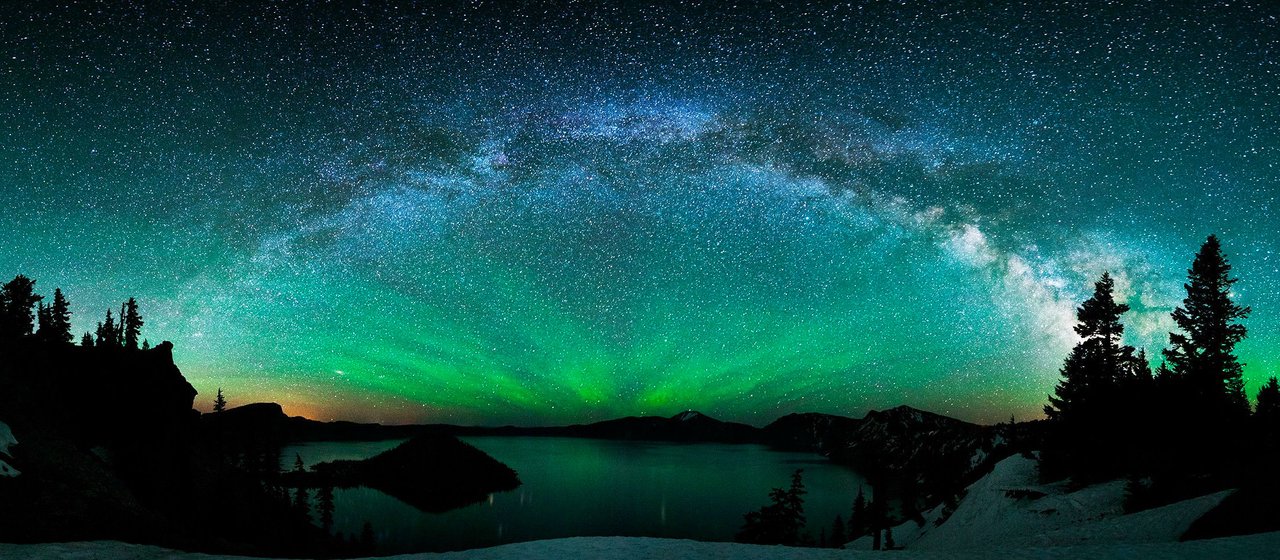 CHECK OUT OUR PREVIOUS QUESTION OF THE WEEK
ResPect!
https://steempeak.com/ecotrain/@ecotrain/ecotrain-question-of-the-week-respect

4 surPRIZE Awards For the ecoTrain QOTW: Poem on Hope Tie Up
https://steempeak.com/ecotrain/@ecotrain/4-surprize-awards-for-the-ecotrain-qotw-poem-on-hope
How do you know when it is time to give up on something?
https://steempeak.com/ecotrain/@ecotrain/ecotrain-qotw-tie-up-post-how-do-you-know-when-it-is-time-to-give-up-on-something
Is the Death penalty the epitome of hypocrisy? Does an 'eye for an eye' have a place in the modern age, and what kind of message does this send to society?
https://steempeak.com/ecotrain/@eco-alex/ecotrain-question-of-the-week-launch-post-is-the-death-penalty-the-epitome-of-hypocrisy-does-an-eye-for-an-eye-have-a-place-in

Who are more culpable for inequality and injustice, the people who make our rules and laws or the people who follow and enforce them? Is the notion I''m just doing my job' ethical?
https://steempeak.com/eco/@eco-alex/ecotrain-question-of-the-week-tie-up-post-who-are-more-culpable-for-inequality-and-injustice-the-people-who-make-our-rules-and
What rituals do you have, and why are they important to you?
https://steempeak.com/ecotrain/@eco-alex/ecotrain-question-of-the-week-tie-up-post-what-rituals-do-you-have-and-why-are-they-important-to-you
What lessons will you take with you for your potential next life if you die tomorrow?
https://steempeak.com/ecotrain/@eco-alex/ecotrain-question-of-the-week-tie-up-post-what-lessons-will-you-take-with-you-for-your-potential-next-life-if-you-die-tomorrow
Who are the best people to lead or guide our world ...Politicians, Parents, Academics, Philosophers, High Tech.. Or someone else?
https://steempeak.com/ecotrain/@eco-alex/ecotrain-question-of-the-week-tie-up-post-who-are-the-best-people-to-lead-or-guide-our-world-politicians-parents-academics
Why and how did Donald Trump rise to power and do you think his tenure can help the world if you ignore the obvious negatives?
https://steempeak.com/ecotrain/@eco-alex/ecotrain-question-of-the-week-tie-up-post-why-and-how-did-donald-trump-rise-to-power-and-do-you-think-his-tenure-can-help-the
What was one of the happiest times in your life and what made is special?
https://steempeak.com/ecotrain/@eco-alex/ecotrain-question-of-the-week-what-was-one-of-the-happiest-times-in-your-life-and-what-made-is-special
Is it better to have loved and lost than never to have loved at all?
https://steempeak.com/ecotrain/@eco-alex/ecotrain-question-of-the-week-tie-up-post-is-it-better-to-have-loved-and-lost-than-never-to-have-loved-at-all
Bearing in mind the health and state of our western culture and society today, do you think we have too much freedom?
https://steempeak.com/ecotrain/@eco-alex/ecotrain-question-of-the-week-tie-up-post-bearing-in-mind-the-health-and-state-of-our-western-culture-and-society-today-do-you
Are women who dress provocatively responsible for unwanted attention, or should men learn to control themselves?
https://steempeak.com/ecotrain/@eco-alex/the-ecotrain-s-question-of-the-week-tie-up-post-are-women-who-dress-provocatively-responsible-for-unwanted-attention-or-should
If there is a God, why do so many bad things happen?
https://steempeak.com/ecotrain/@eco-alex/the-ecotrain-s-question-of-the-week-tie-up-post-if-there-is-a-god-why-do-so-many-bad-things-happen




The 8 Pillars of @TribeSteemUp
Supporting People Who Help
Make The World A Better Place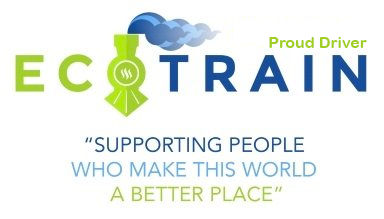 Discover our 'Golden Nuggets' at @ecoTrain