It's always a fun time with Rainbow Roundtable, a group which my partner Travis both organizes and facilitates. It exists to give our LGBTQ2S seniors a place to feel at home with a slew of exciting events. My beau really goes the extra mile to give our participants a memorable experience. This time, we are partnering with Translink in order to head to the Burnaby food bank on this antique marvel and let's not forget the Vancouver Farmer's Market, yet another generous sponsor who helped shape this wonderful evening.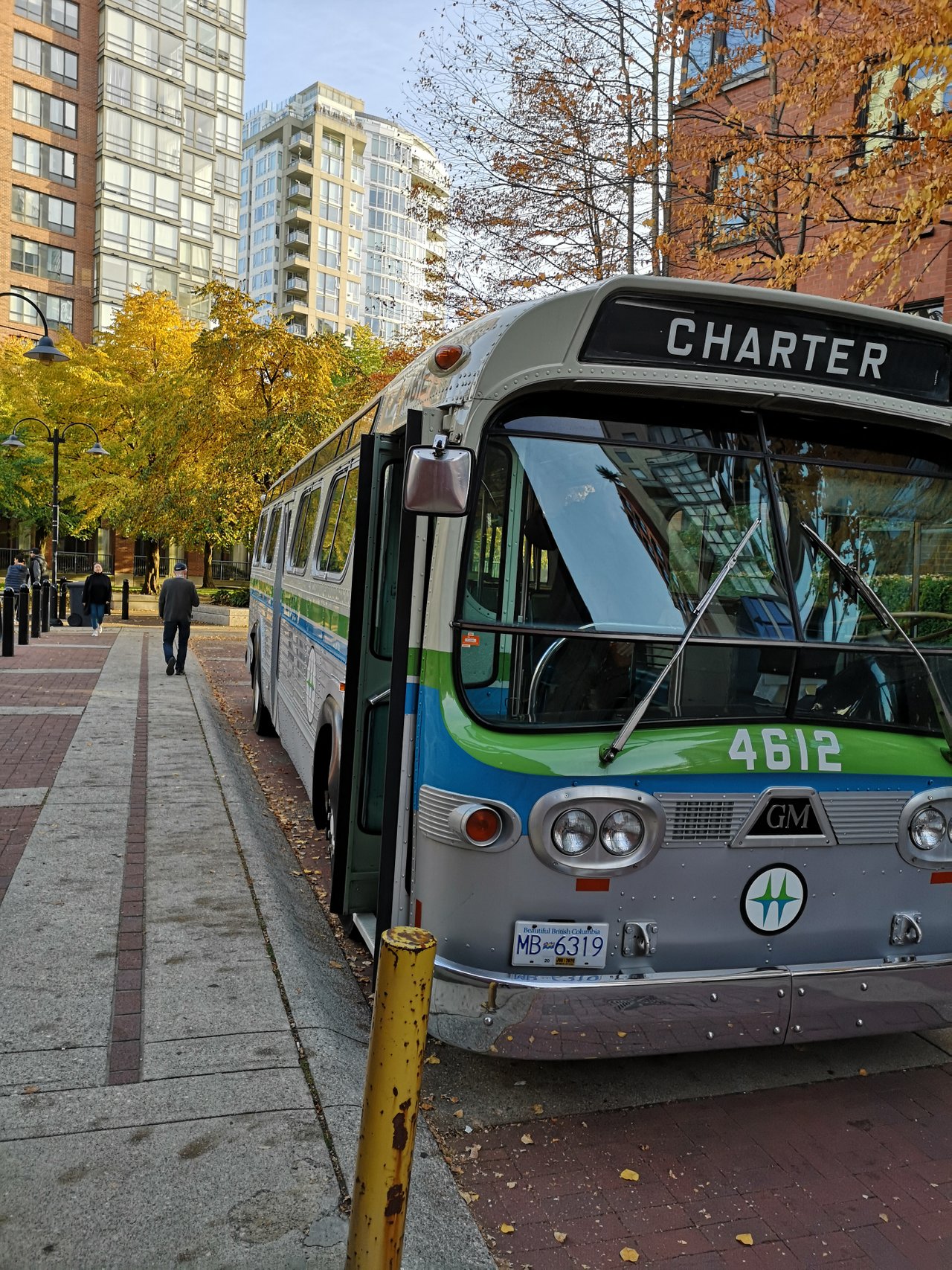 It's a good thing that I am needed as a volunteer since I am falling out of the age group the program aims to serve. I really enjoy these uplifting outings and this time, we shall come back with a bounty of pickles and jam!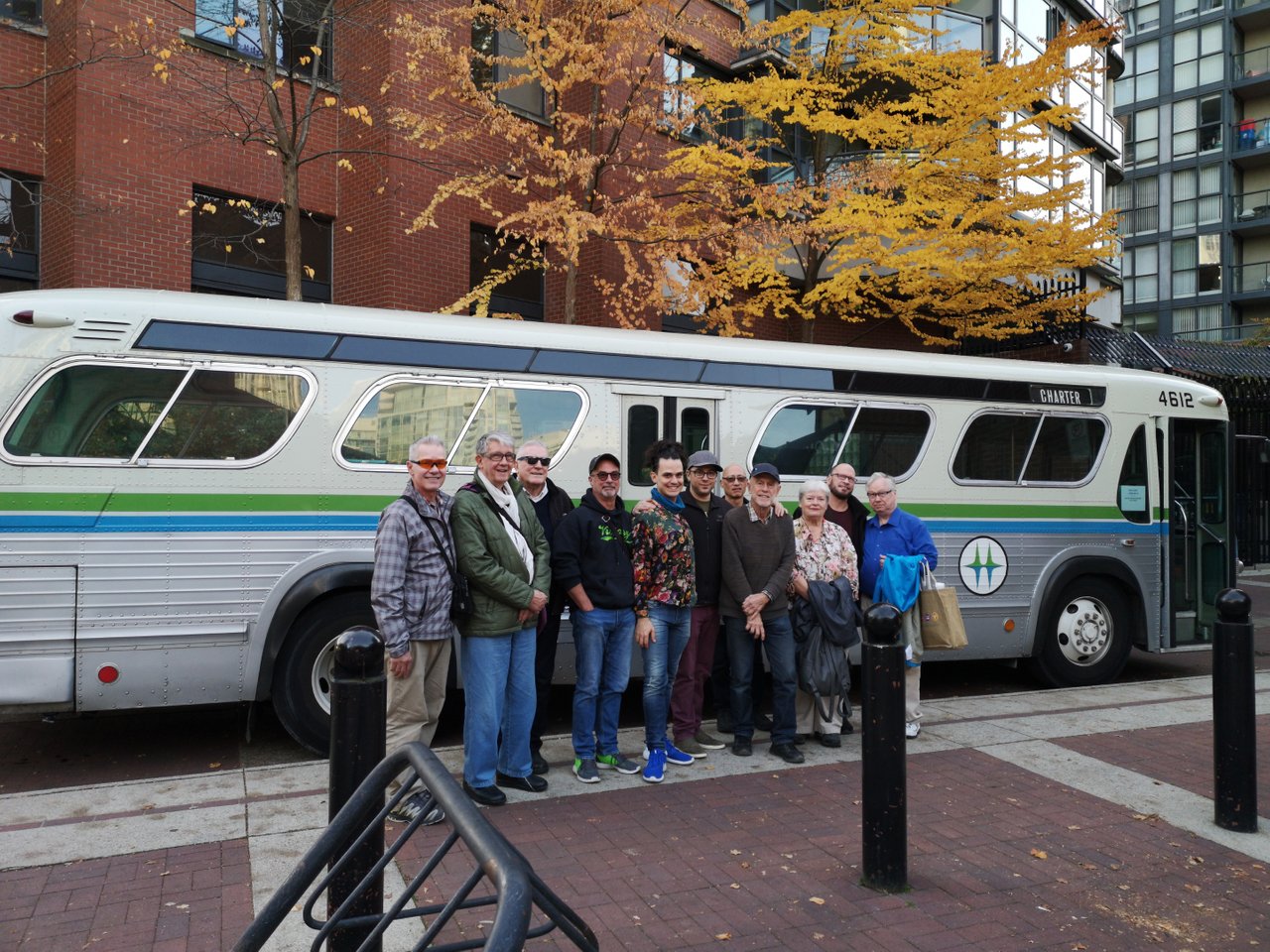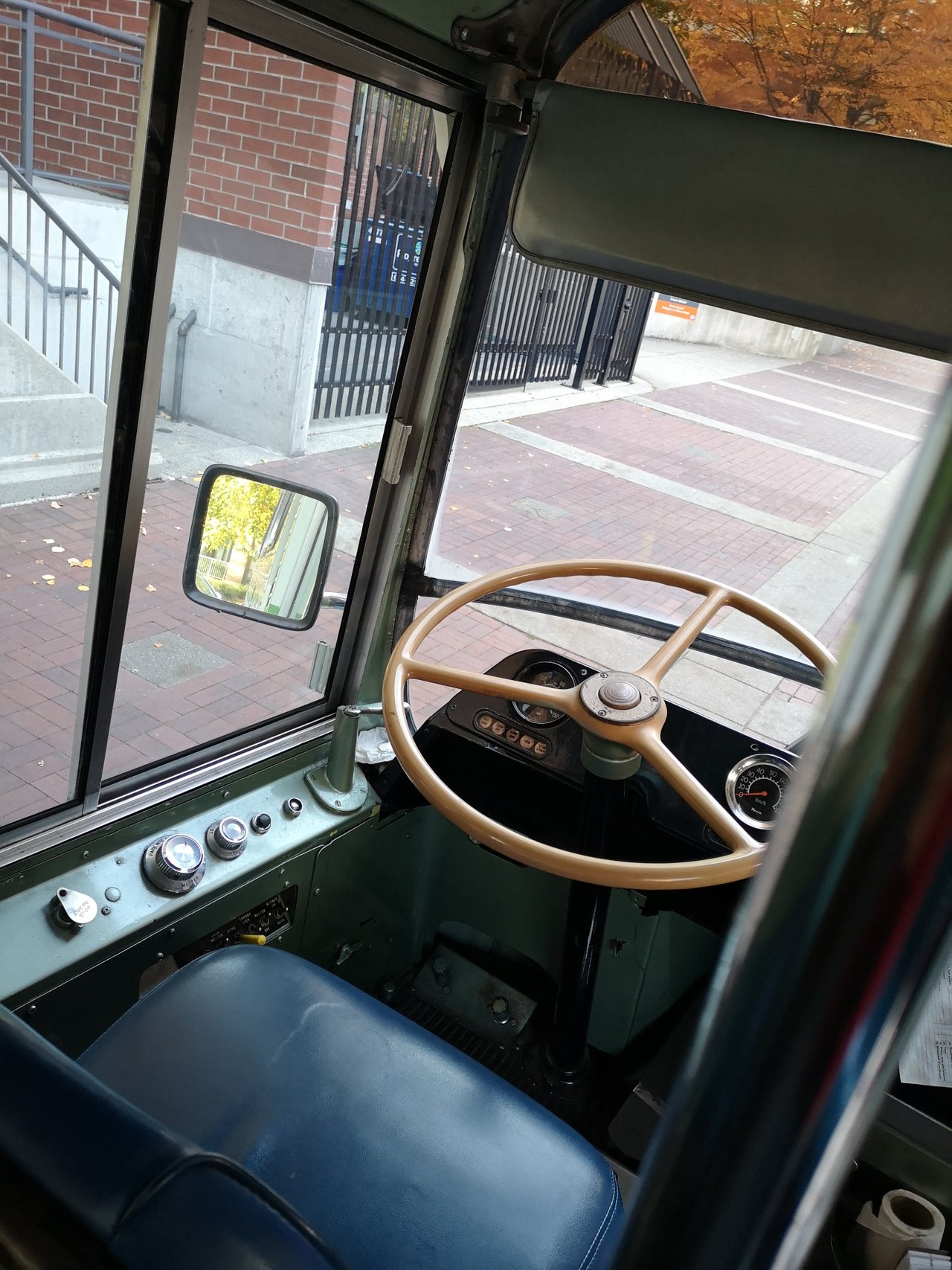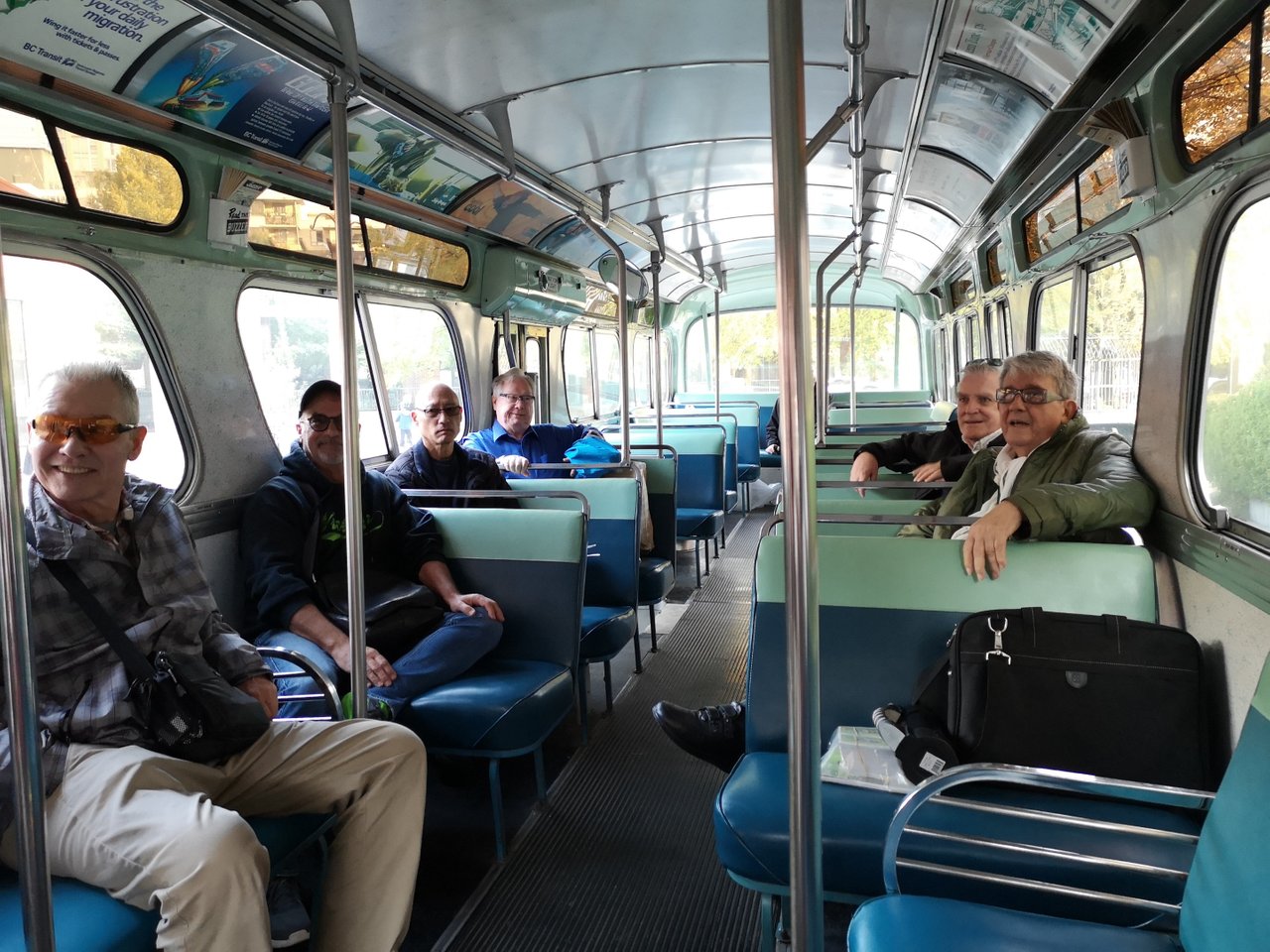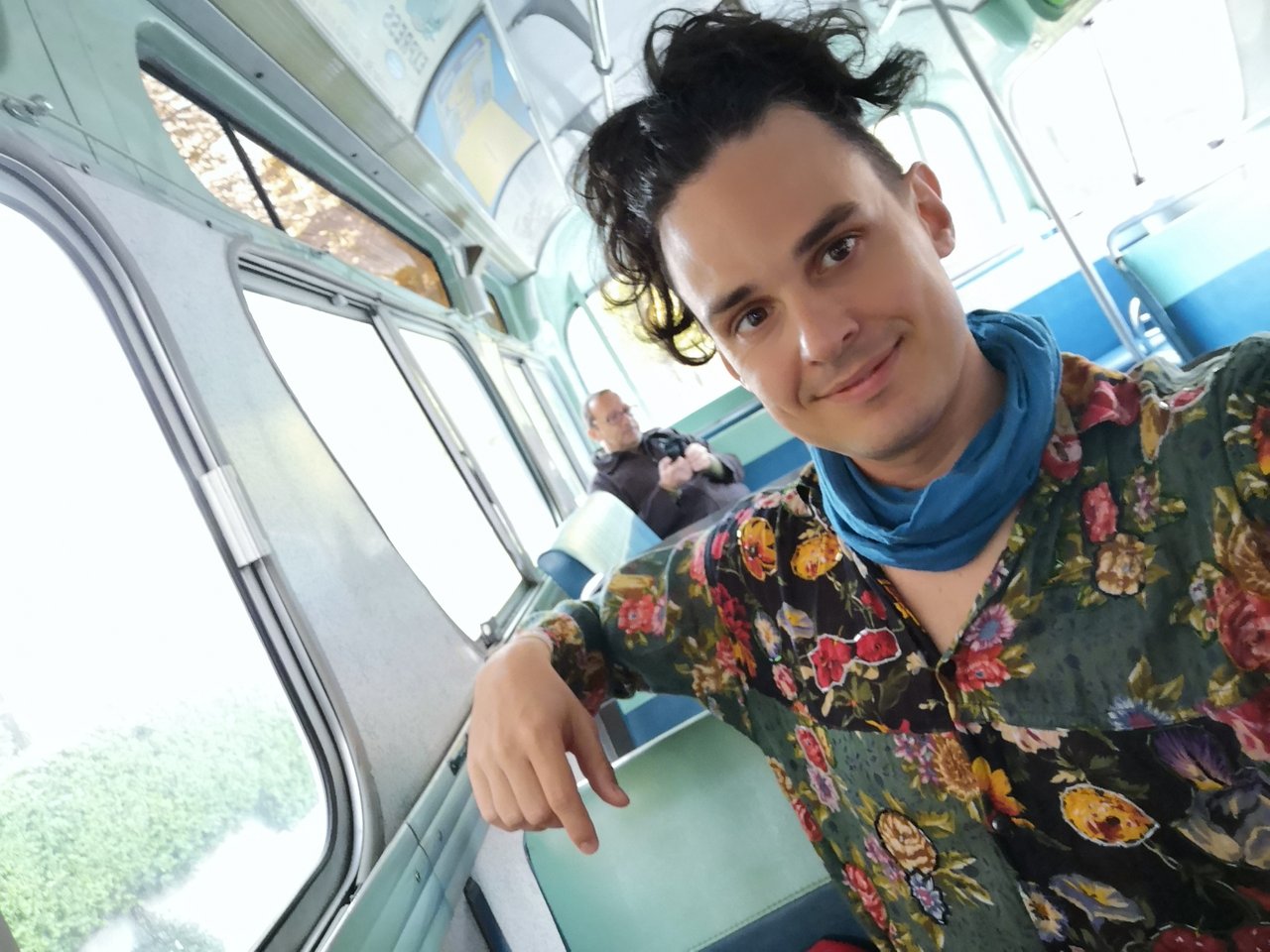 I found this eye catching blouse this summer on Mont-Royal street; a beautiful beaded garment which had been abandoned. I can not imagine why.
Here is a video Travis made about the event, the song choice reflects his cheeky sense of humour.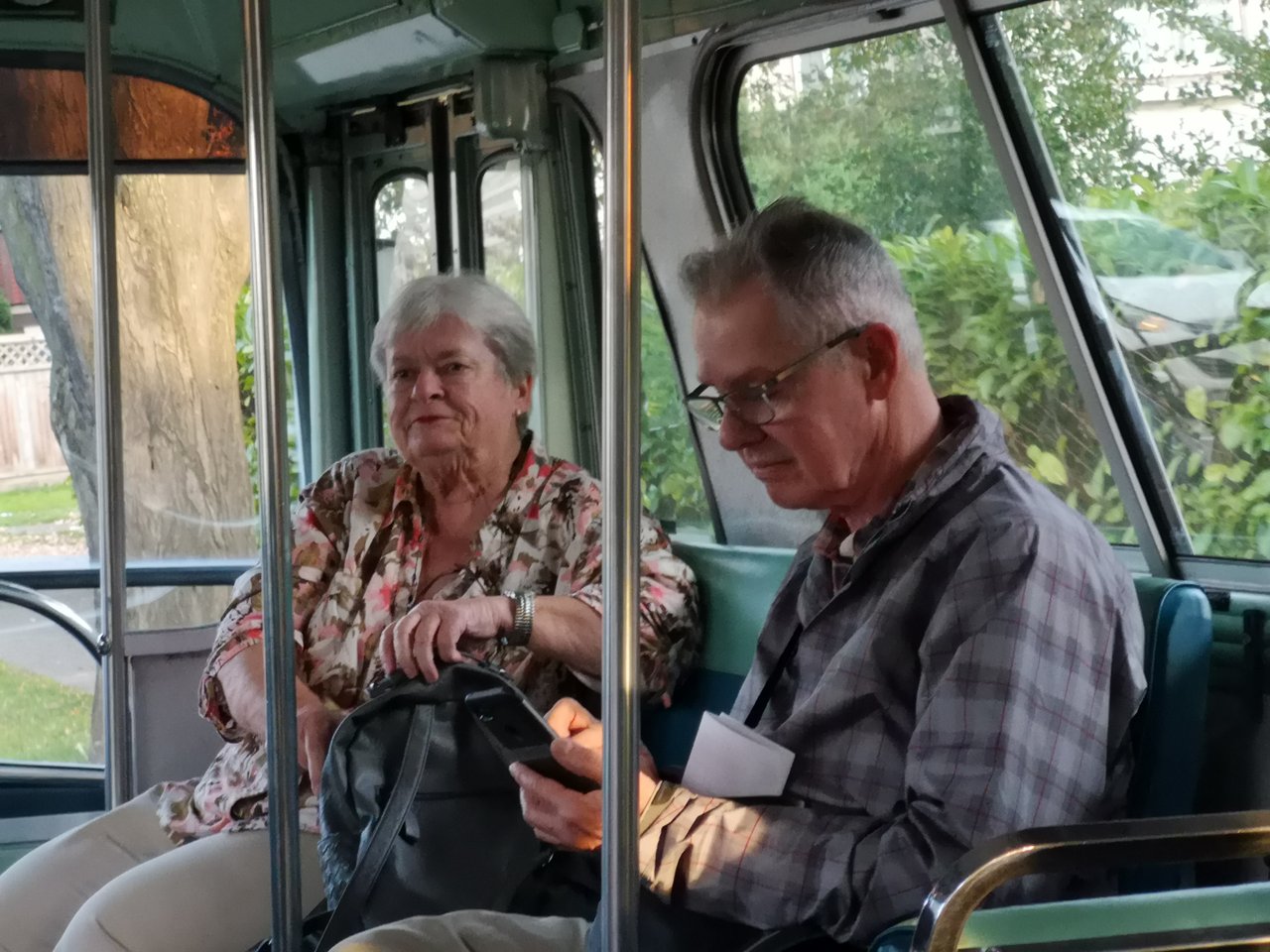 The motor was loud and the ride authentic. We hit traffic and got a little lost on the way there but still managed to make it on time. Our driver was so sweet, I am pleased that he has every intention of joining the group. Why not? At five dollars a night, it is truly a steal.
There was a lot of joyful signing and other shenanigans on the way there.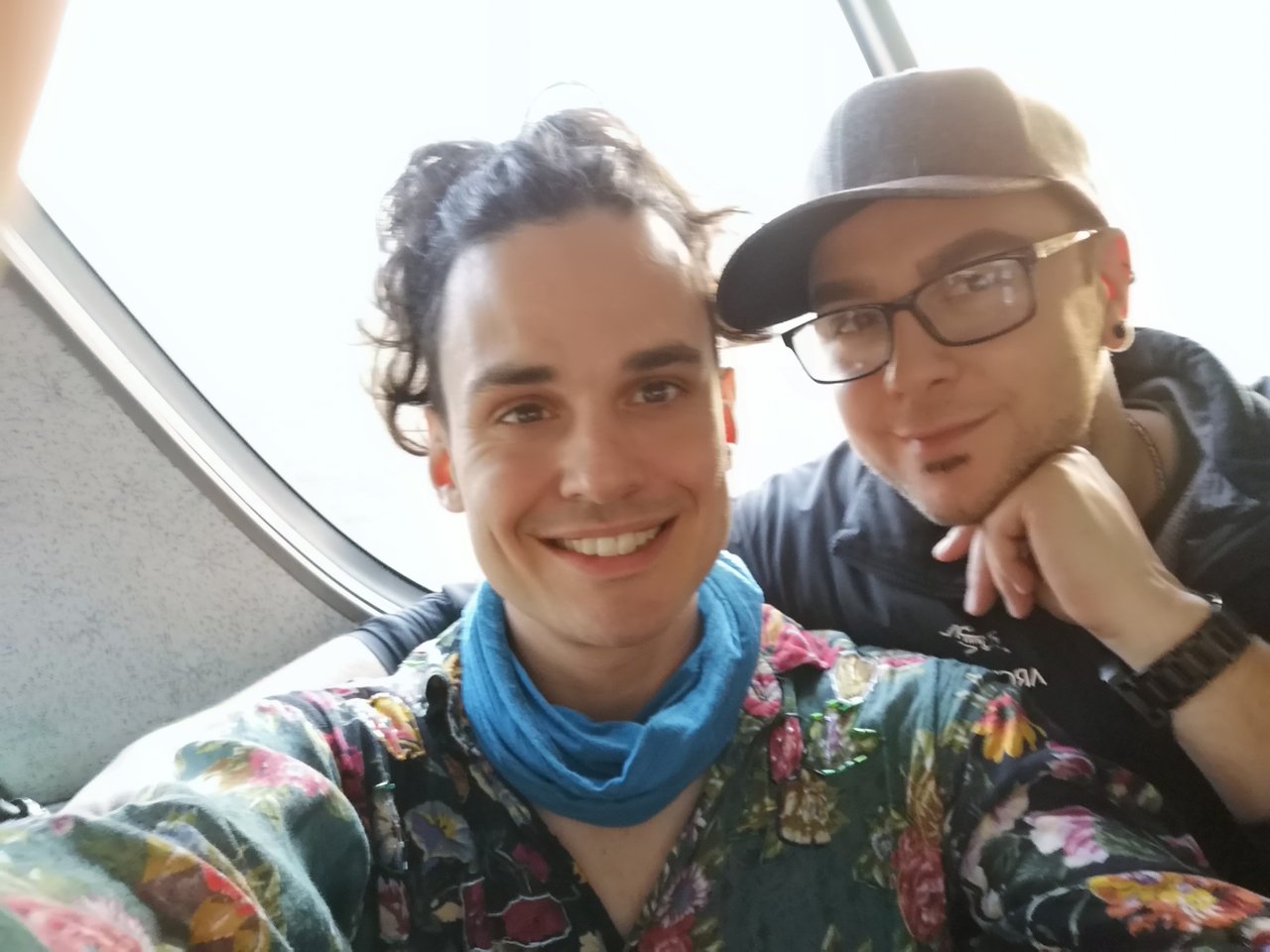 Is Travis my hero for working so hard to have a measurable impact on these peoples lives? Let me think...
Yes!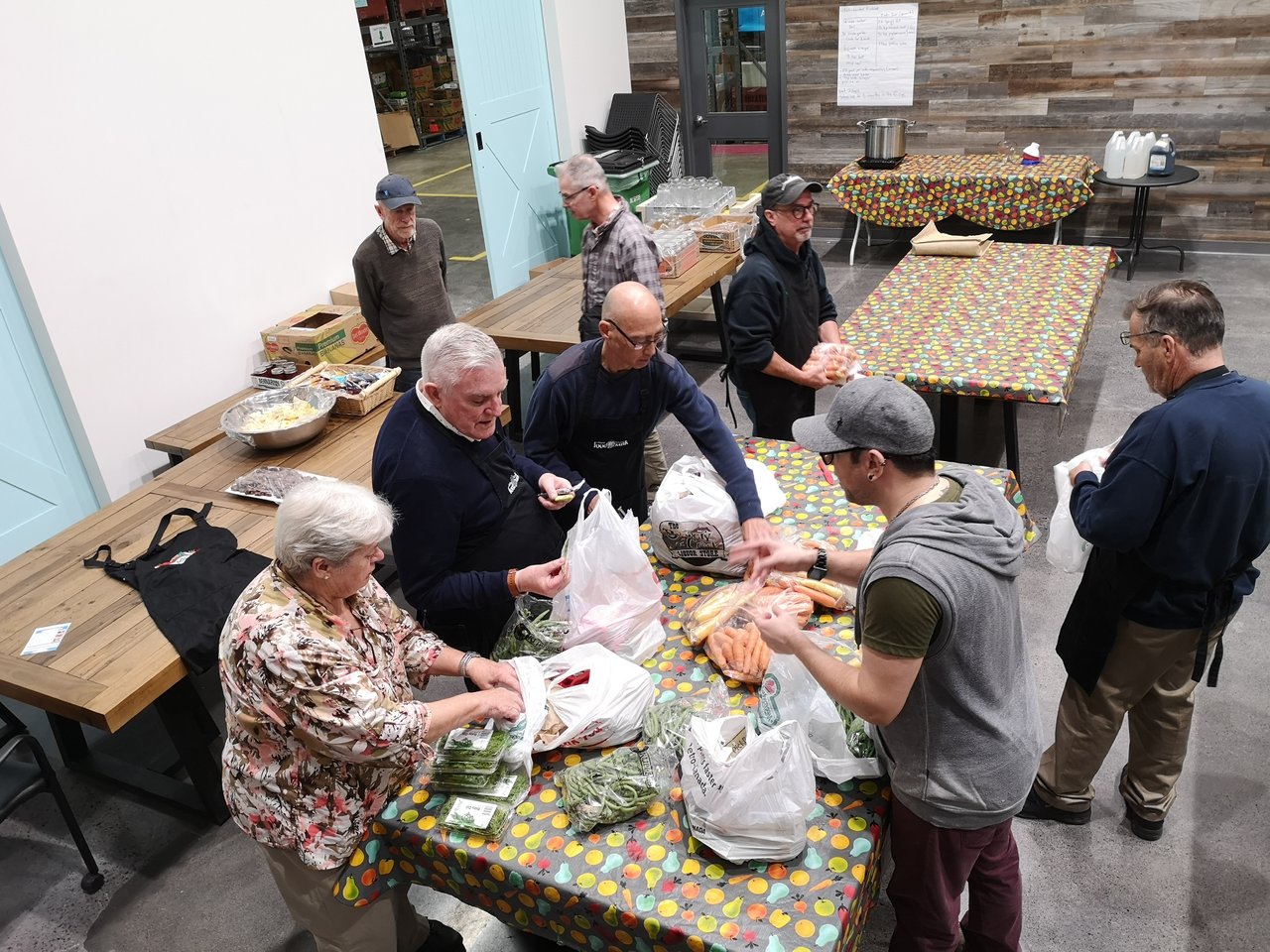 Here we go, unpacking the generous bounty donated by the Vancouver farmer's market. It's all organic in there folks.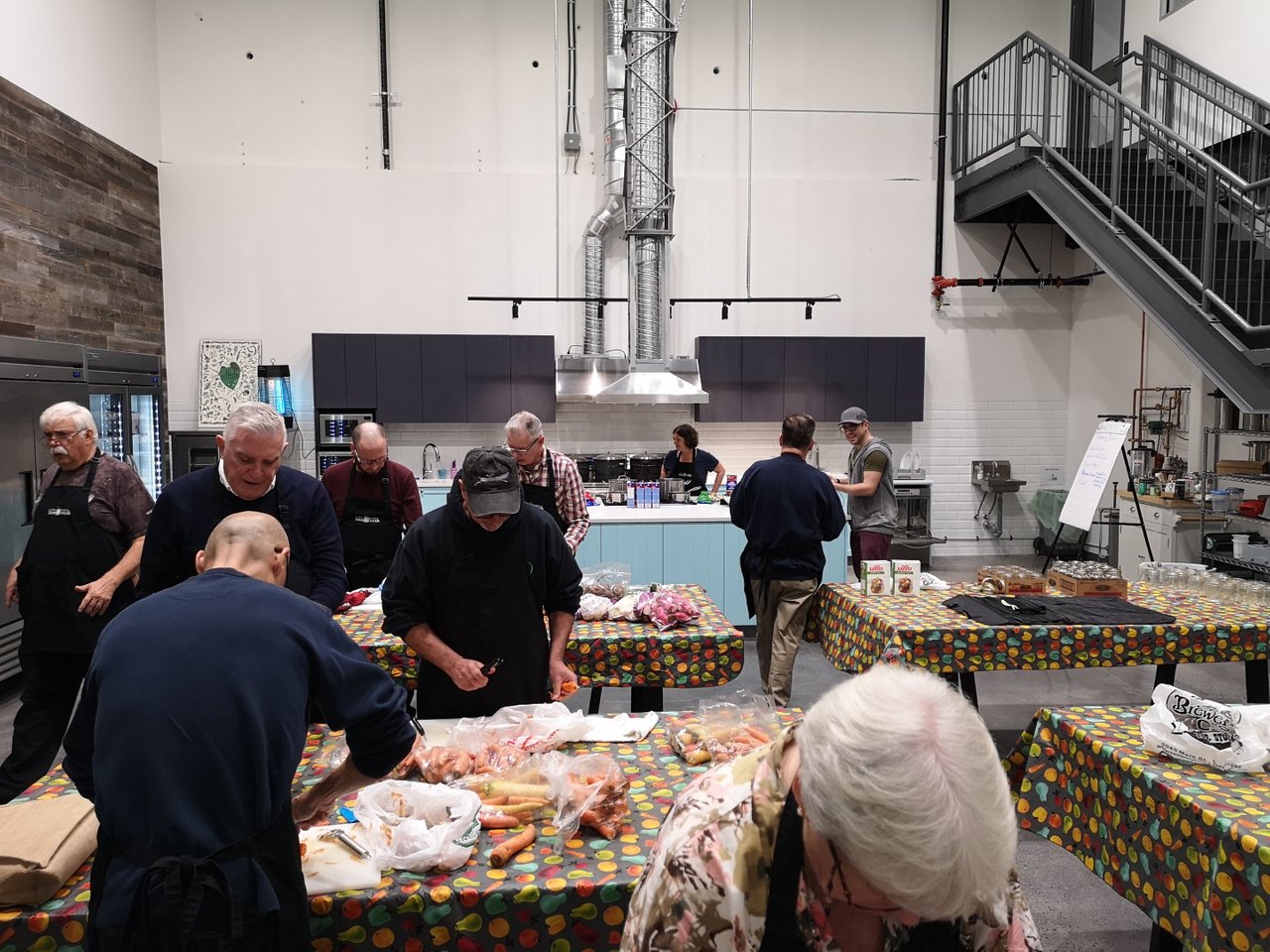 It was sunny when we picked up the produce, a gorgeous day really. I purchased kale, spinach and dandelion which I barely finished in my smoothie this morning.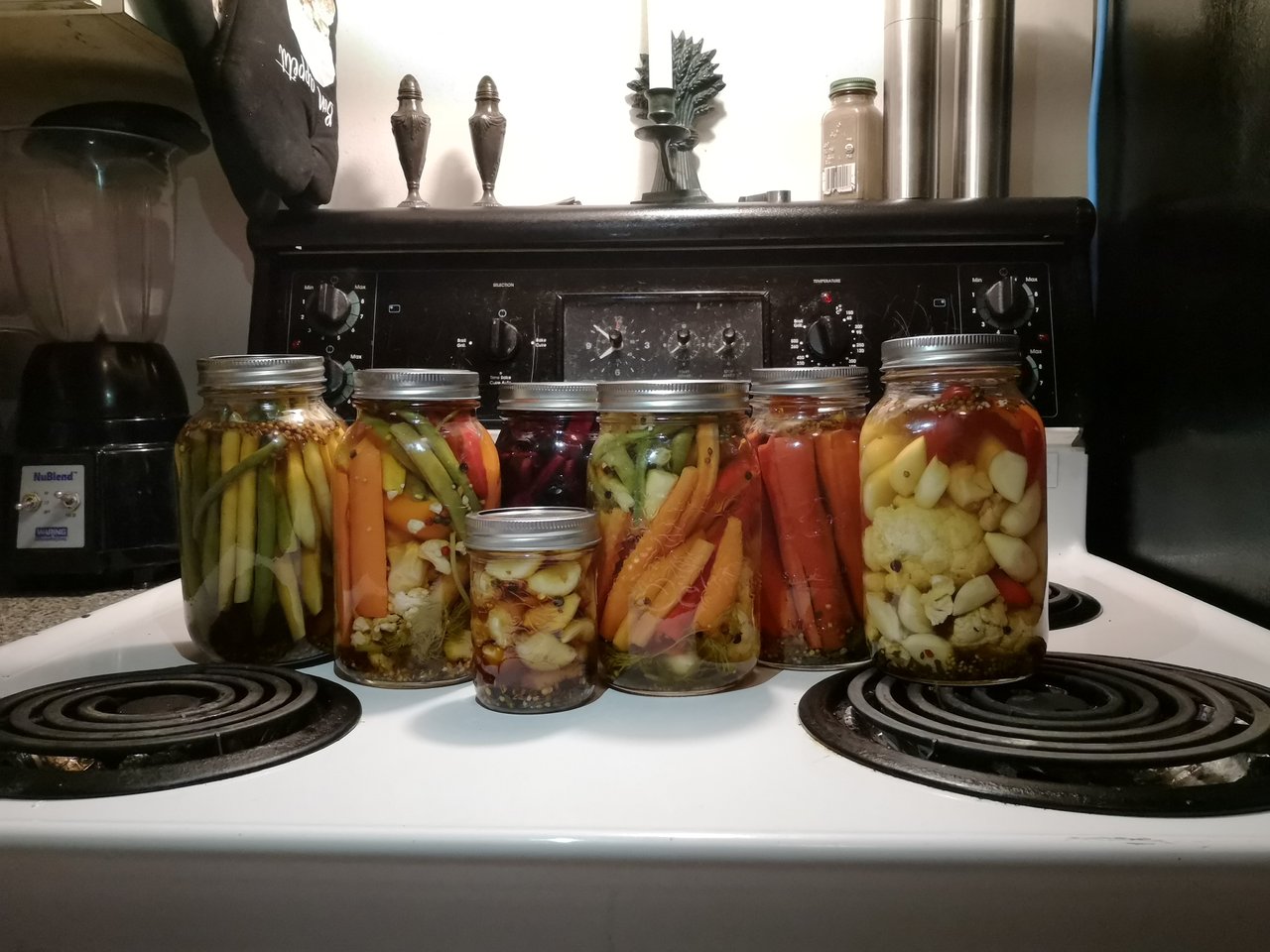 They are pretty indeed and after having a few I can tell you they are just as delicious. The malt vinegar gives our pickles an authentic touch and the fresh dill well, it adds much needed freshness!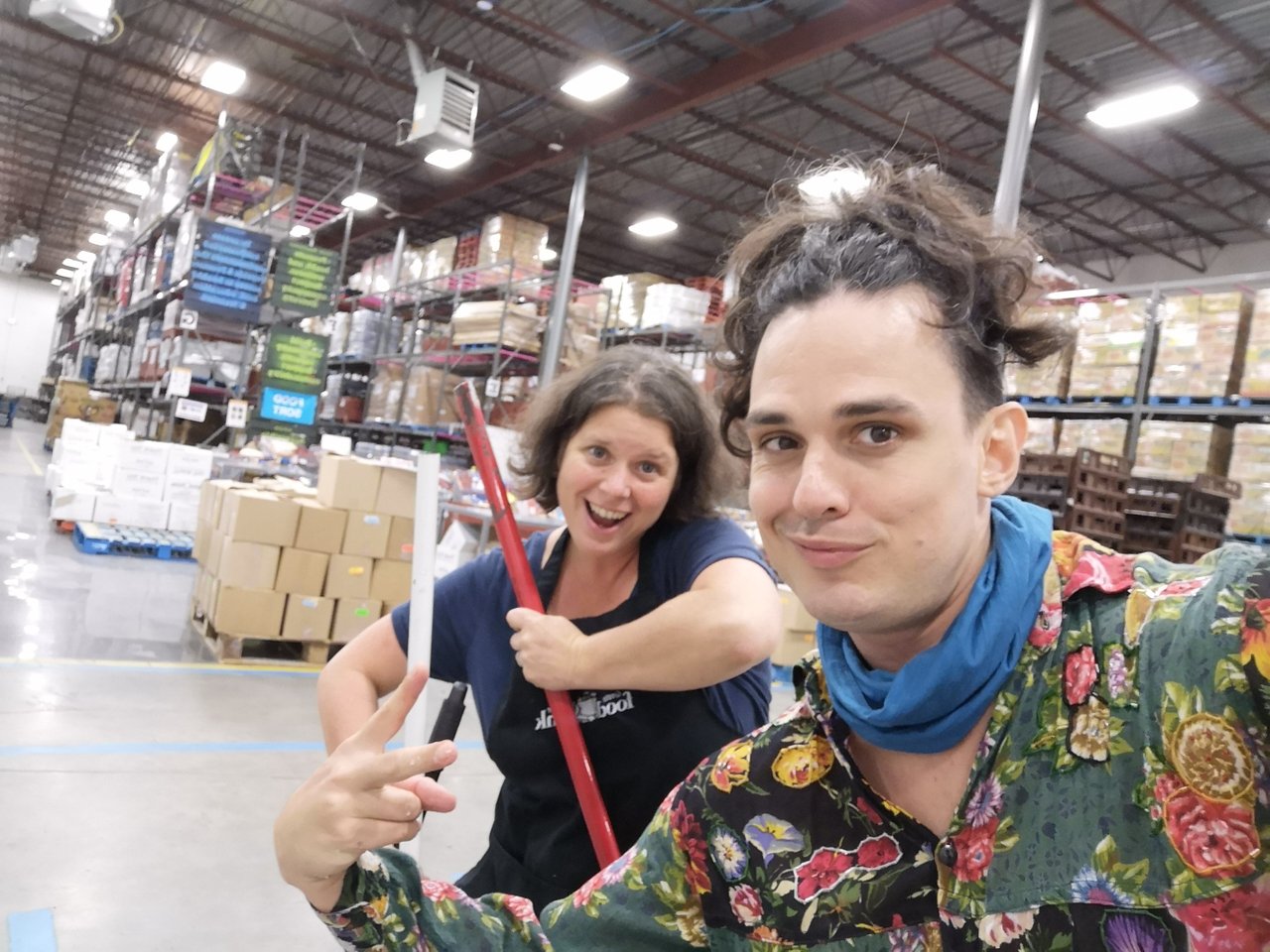 Food banks are for chumps... Said no one ever!
We felt so privileged to move around as a team in the lofty kitchen. Our host was just the most kind you can possibly imagine. That night was a stand out if not my favorite Rainbow Roundtable so far.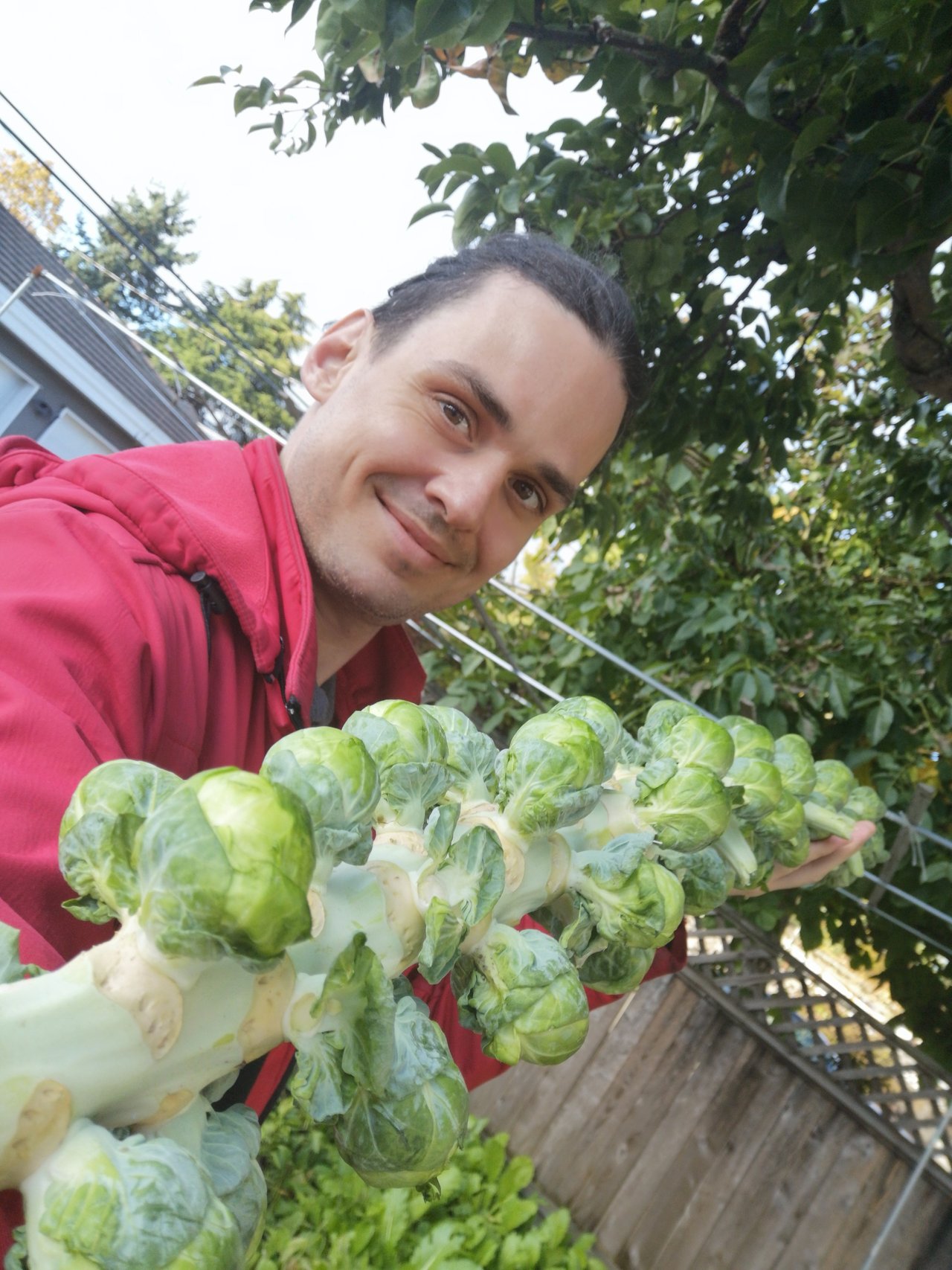 In the spirit of Samhain and the fall equinox, I bought this massive stem of Brussels sprouts. You should have seen me carrying it on my bike as it was sticking out of my backpack. Everybody was smiling at me from the sidewalk.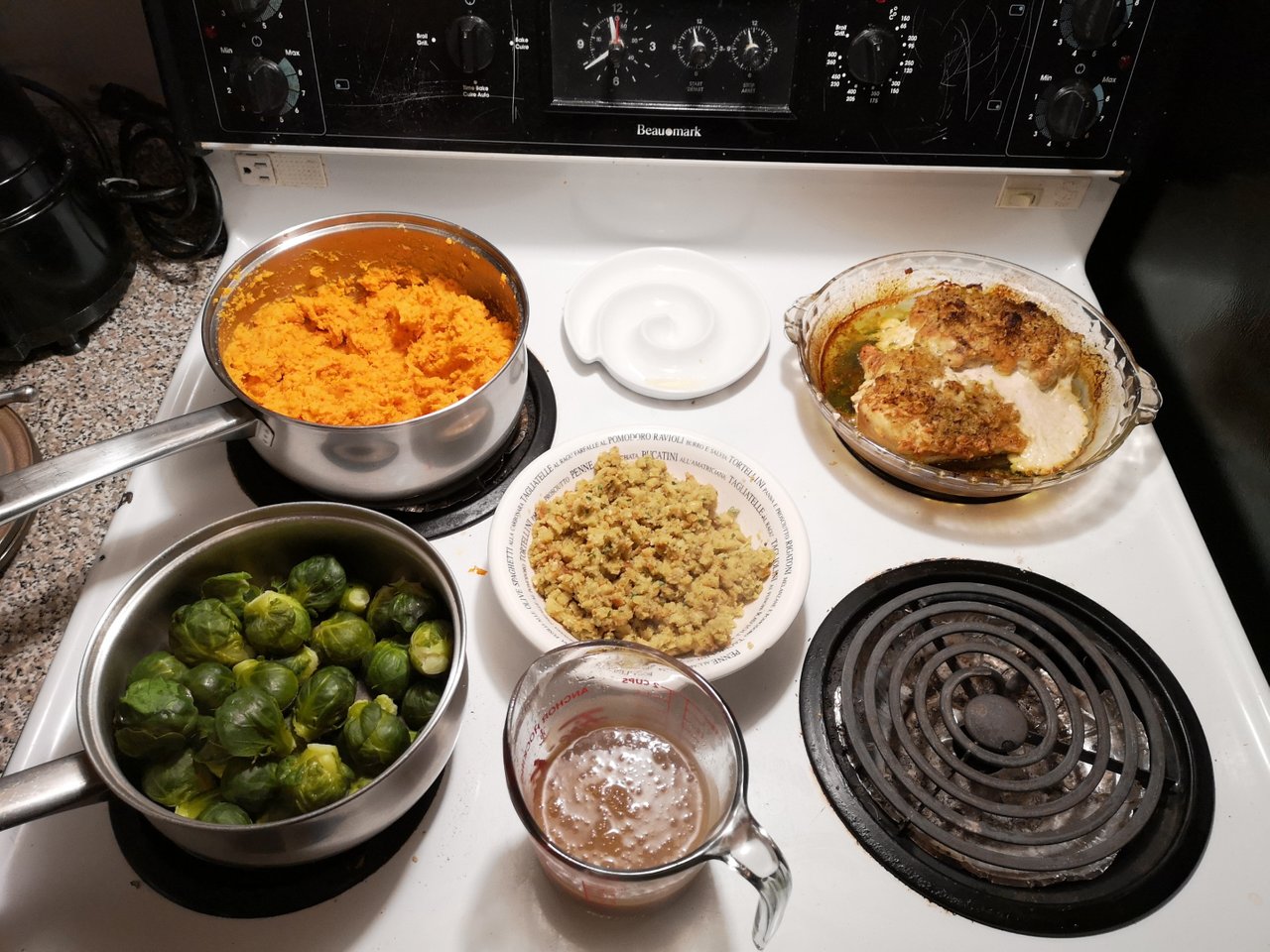 With a lot of love for the First Nations such as the Squamish, Musqueam and Tsleil-Waututh who's land I borrow from during this life and in the physical space I am writing this, I give thanks. To call the land unceded is in itself hypocritical since the land has been devastated and would take millennia to repair itself, if not more.
Still, I am truly thankful to you my followers for accompanying me on this journey, you make every day special. You have been lovely/amazing and I wish you all the best.