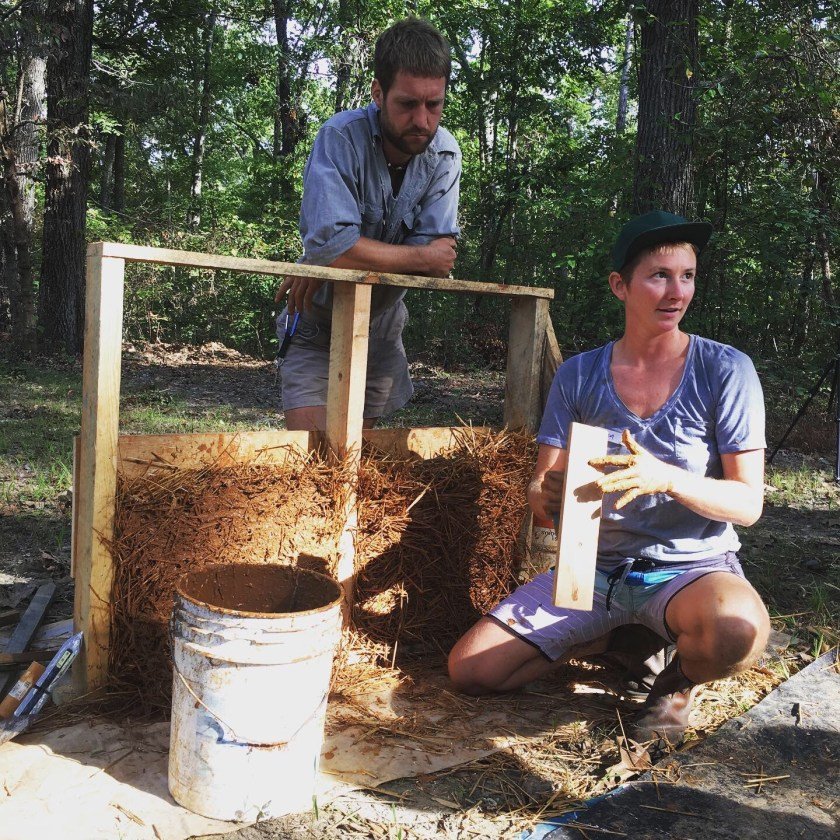 Natural building is people's building.
Just watch this singing Tibetan group building a rammed earth house if you don't believe me:
If I could pin a catch phrase for our passion for natural building, it would run along these lines. When we look at our modern expert culture we think that someone else will fulfill the basic necessities of our lives for us.
Someone else builds our house, grows our food, purifies our water (that we both drink and poop in), prepares the electricity that fuels our home, fixes our stuff, etc. While DIY culture is growing, I think we can take it a step deeper and start to provide our needs for ourselves. Cut out the middle man so to say and realize that it doesn't take an expert to fulfill our needs.
It's not only empowering to embody this line of thought, it also is exactly what the earth needs in a time when the bottom line of capitalism has made many of our industries downright harmful for the earth and all of us beings.
Natural building by definition is made from materials which can return to the earth. These are radically simple and accessible place-based methods which are good for our health and the health of the earth! There is abundant magic in this direct connection.
Over the weekend we had the opportunity to teach about natural building and do a demo showcasing slip straw (light clay slip) and earthen plasters at the Ozark Area Community Congress (OACC.) It was the 40th annual OACC and we got many insights into just how long bioregional culture has been thriving in the Ozarks. We sure have some committed elders who have been holding it down! So much gratitude.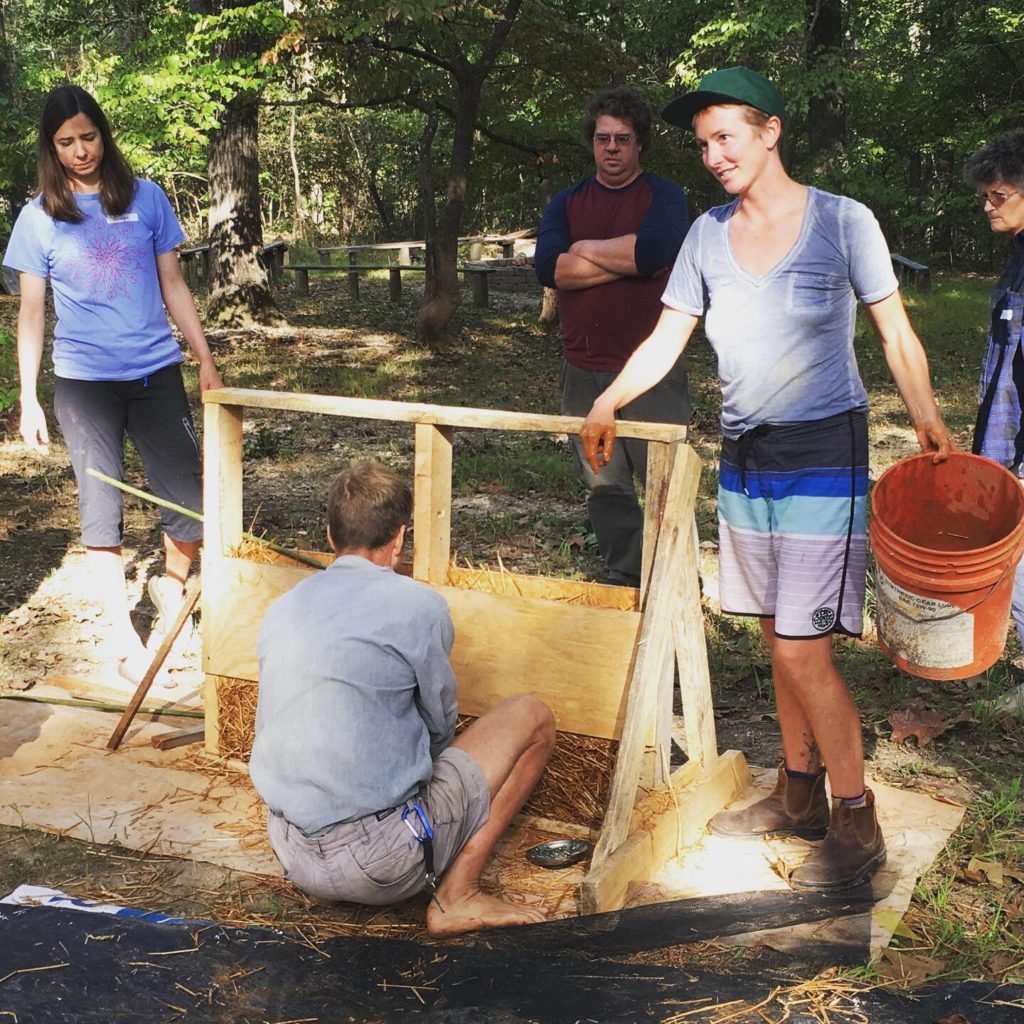 We facilitated a brief introduction to natural building followed by a slide show showcasing a variety of buildings and unique finishes.
Touching on some of the basic principles of natural building, we outlined concepts such as buildings acting as a 3rd skin (2nd skin is our clothing) and building with a good set of boots and hat (proper foundation and roofing details.)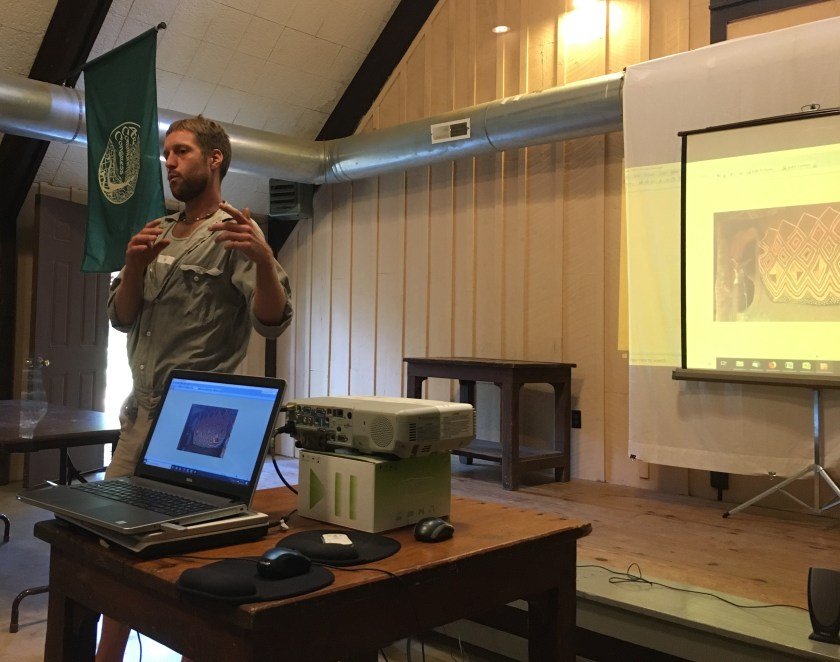 The slideshow featured inspiring examples of the variety of materials and finishes that can be used. It was just a taste of what is possible when working with local materials in response to unique climatic conditions. After that we went outside to practice slip straw and plastering techniques on our demonstration wall.
The day before Ini had created a demonstration wall. We also brought buckets full of the components for making a base (or leveling coat) of earthen plaster.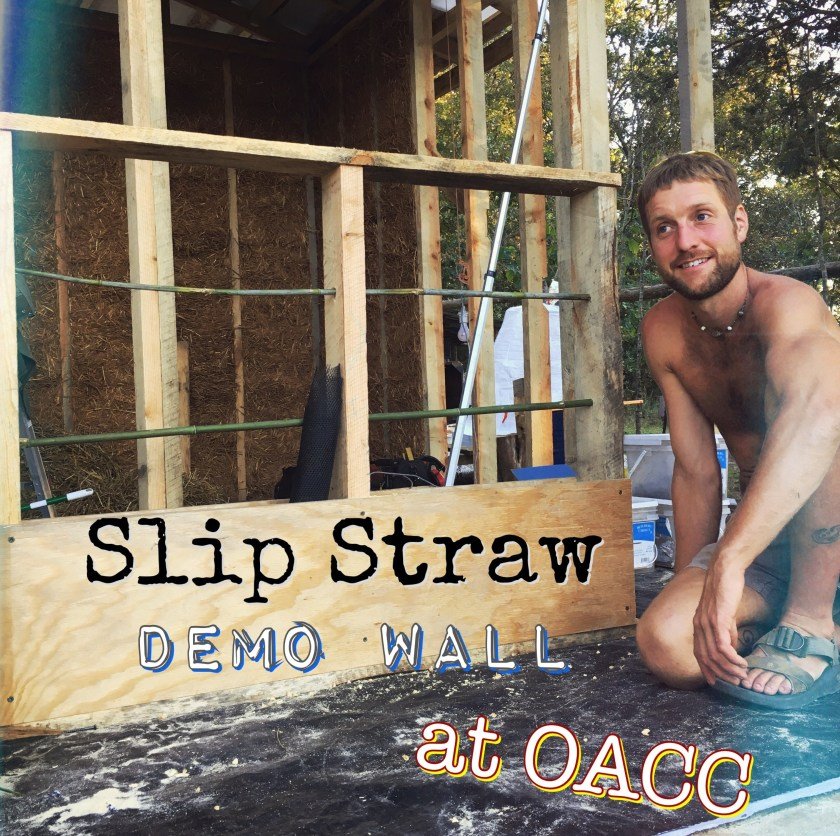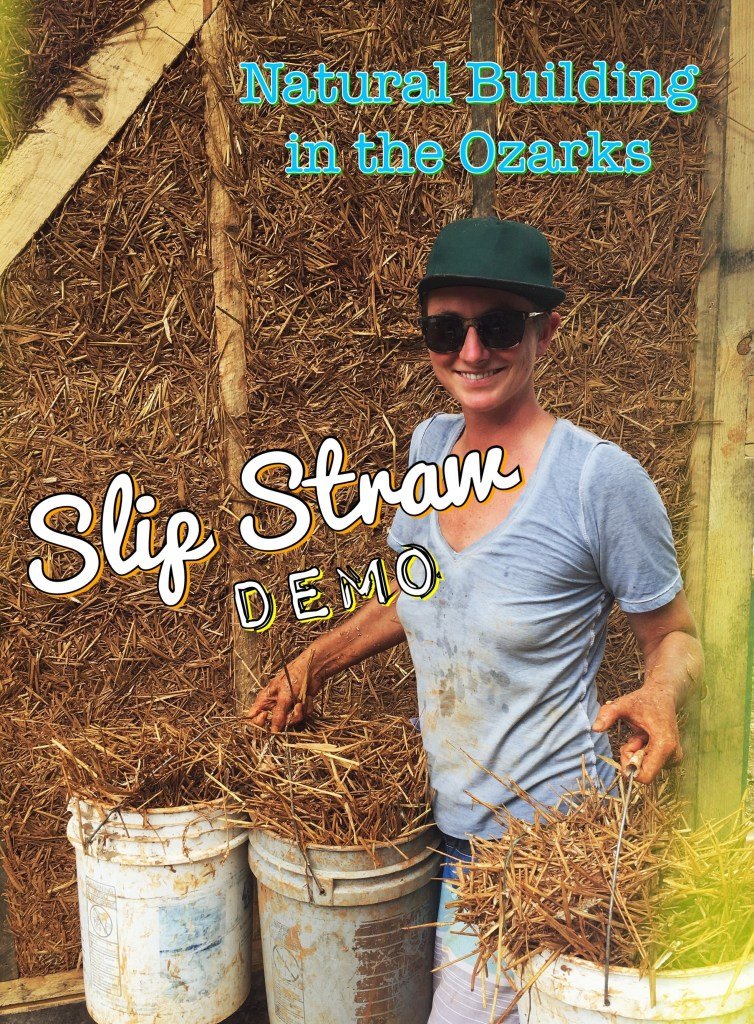 Upon gathering around the demo wall, we began tossing the straw in the clay slip.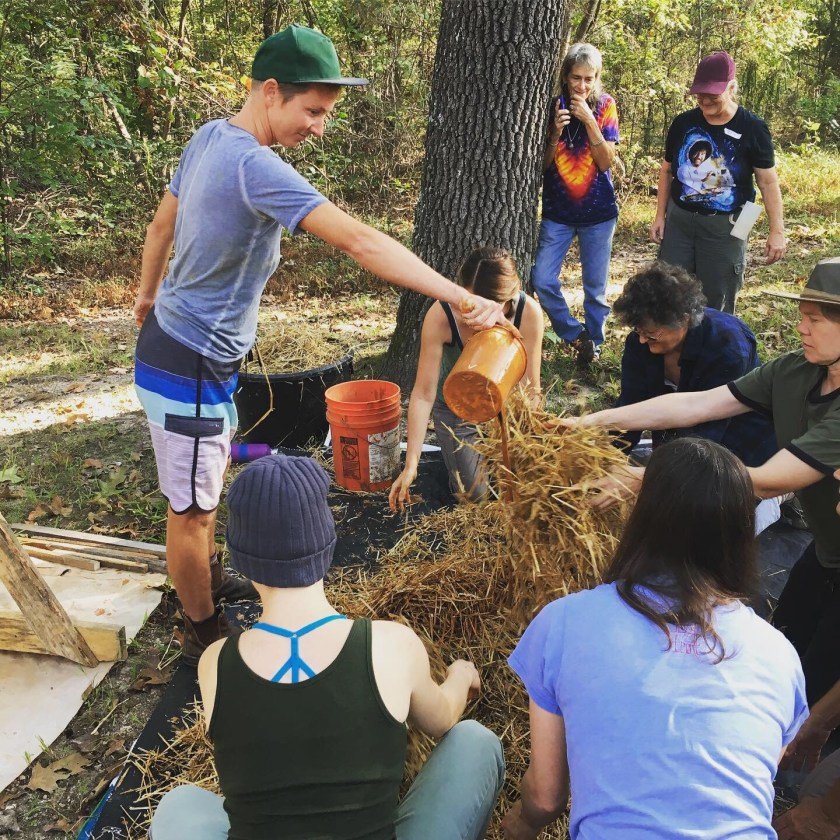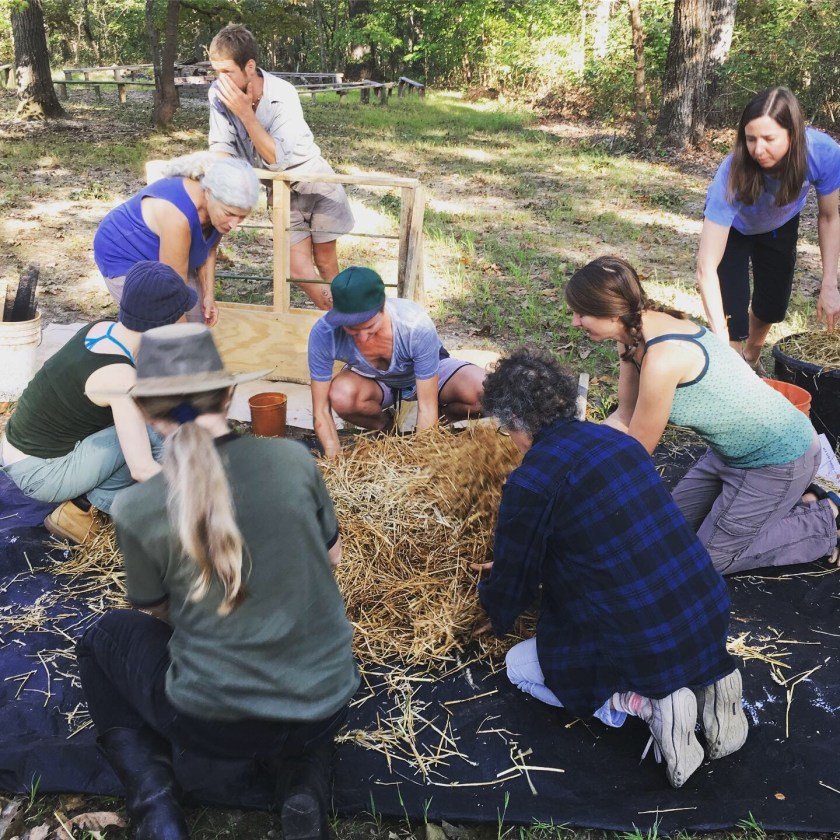 Once mixed, we demonstrated stuffing the slip straw into the form and packing it in.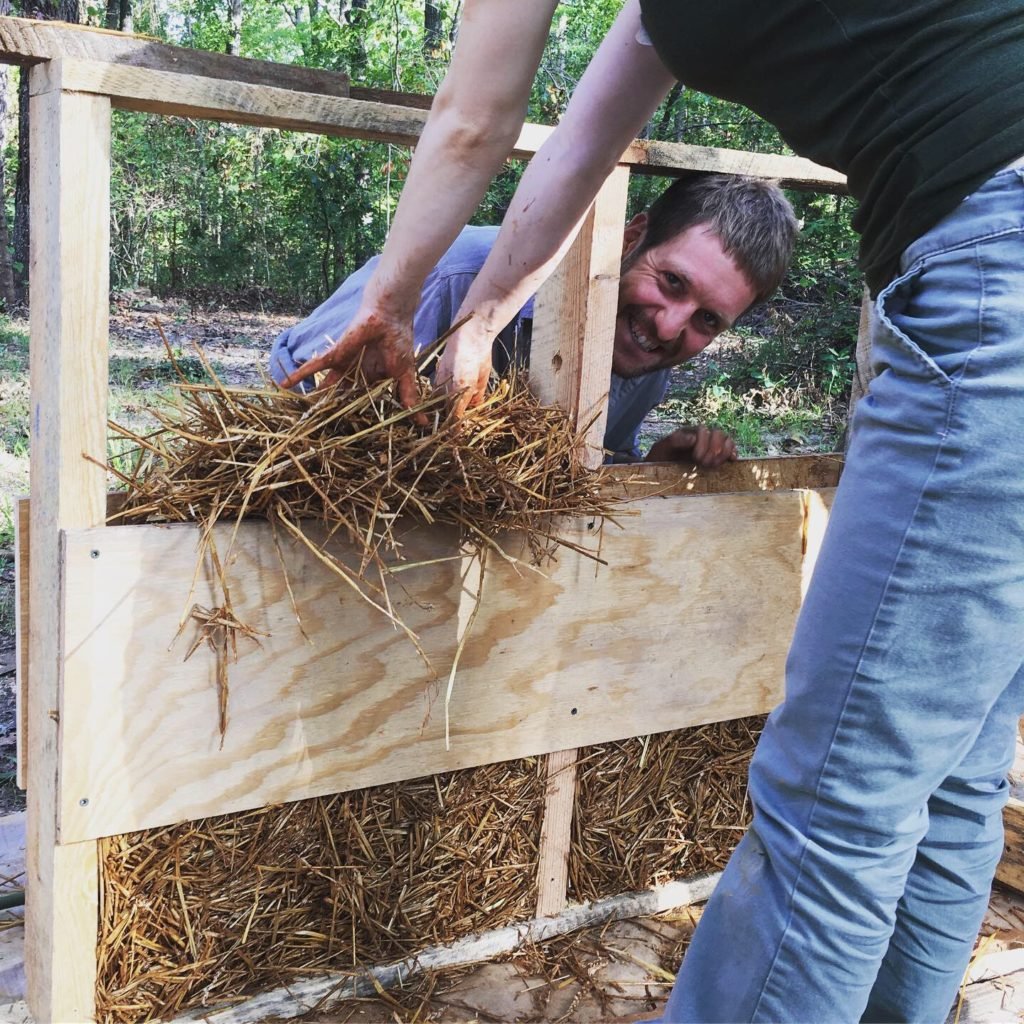 We touched on the basics of plaster and had a chance to explain the concepts behind earthen plasters.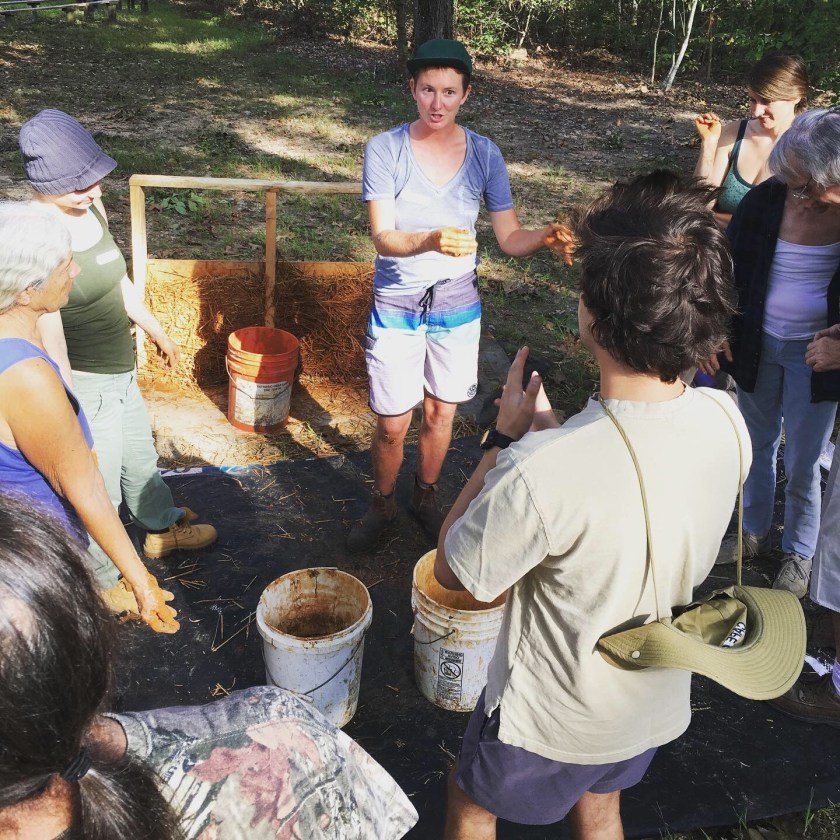 There was plenty of interest and some time for questions.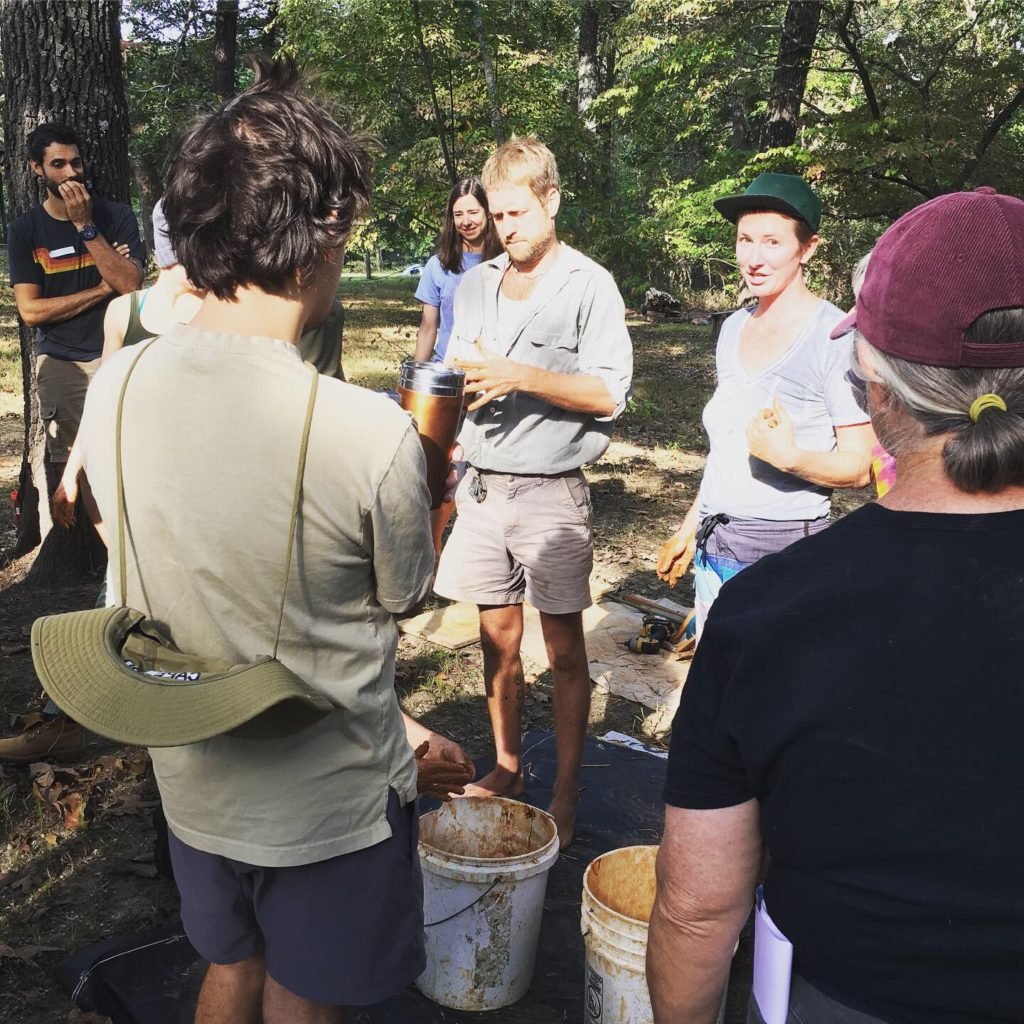 Part of our goal at Mountain Jewel is to teach and empower local folks to make use of natural resources and common sense to build site and climate appropriate buildings. While not everyone in attendance has the opportunity to build their own natural home, we did offer suggestions for adding an interior earthen plaster to an existing structure.
The slip straw technique is exceptional at filling in conventionally stud framed walls inside of a building. One can then apply a beautiful earthen plaster finish.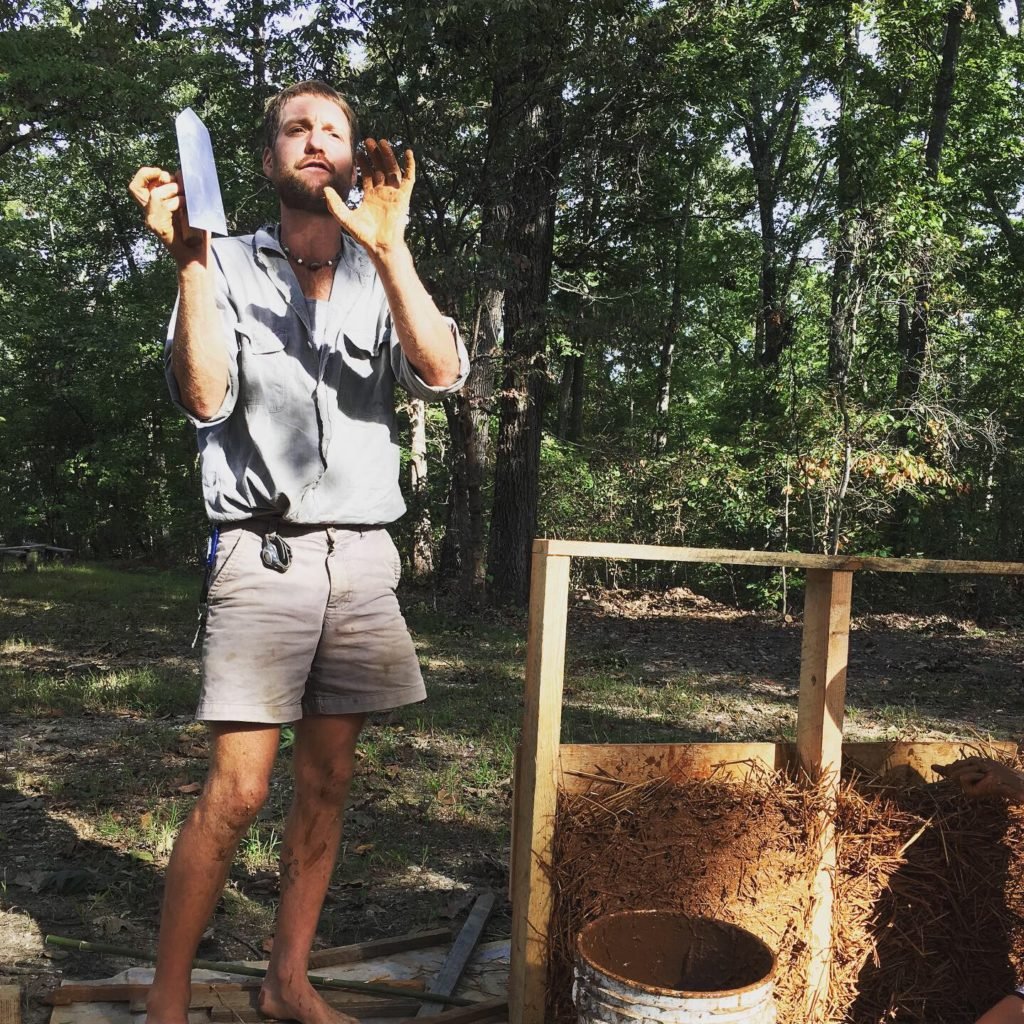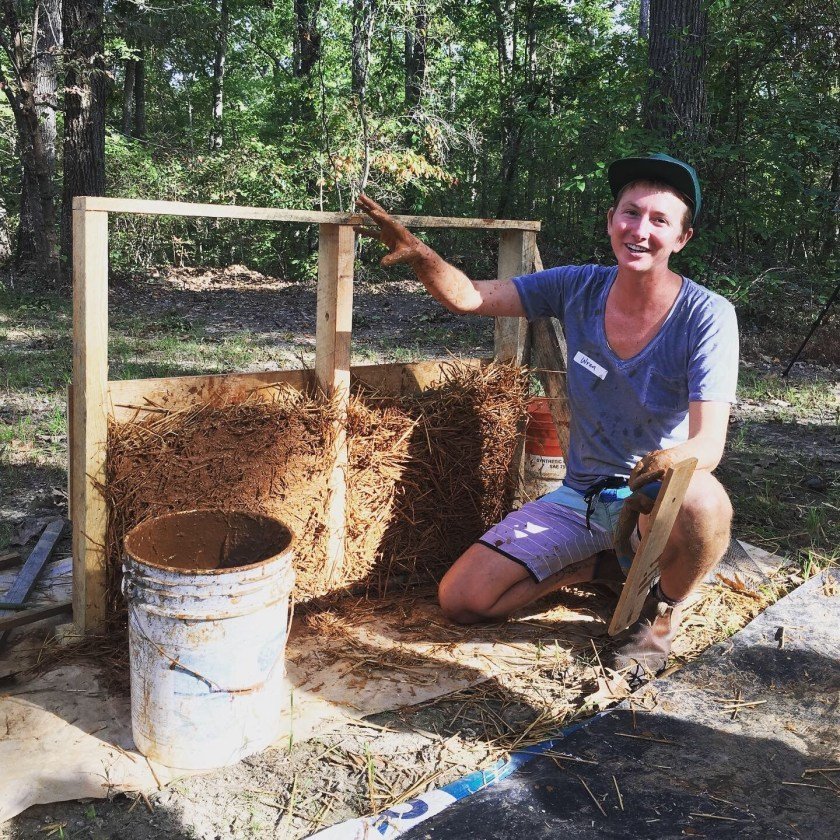 This was just a taste for folks and we're very excited to be offering more opportunities for hands-on learning coming up.
Watching participants react in amazement to this technique was rewarding as we showed them how simple and accessible slip straw is. Nearly everyone has this reaction. It's pretty amazing to be able to build with earthen materials that feel good, are good for the earth and us and have such beautiful finishes.
In coming weeks we'll continue building our sauna, practicing earthen plaster with our community as we gather to build from the Earth. Come join us if you like!
---
Posted from my blog with SteemPress : http://www.ozarkmountainjewel.com/2019/09/30/teaching-natural-building-in-the-ozarks/
---