I'm not a fan of zoos in general, but Chester Zoo, along with some others in the world, really are doing a lot for conservation of animals and ecosystems in danger of extinction. It's not the place to go to throw bananas to monkeys confined in small barren enclosures, or to take selfies with orangutans - they do a lot with conservation, breeding and reintroduction programs around the world, and use some great enrichment methods for the species in their care. Check them out here: https://www.chesterzoo.org/what-we-do/
Last night was the beginning of an annual event at Chester Zoo, when it was lit up in such a beautiful, sparkling way for the 2019 Lanterns Festival! Intended to be a family outing, it ended up being a mother and daughter only trip, due to a winter cough affecting the youngest of us. My teenage daughter and I don't get the chance to go out together very often though, so it was a really special evening, full of laughter and deep conversations about life and time and the universe!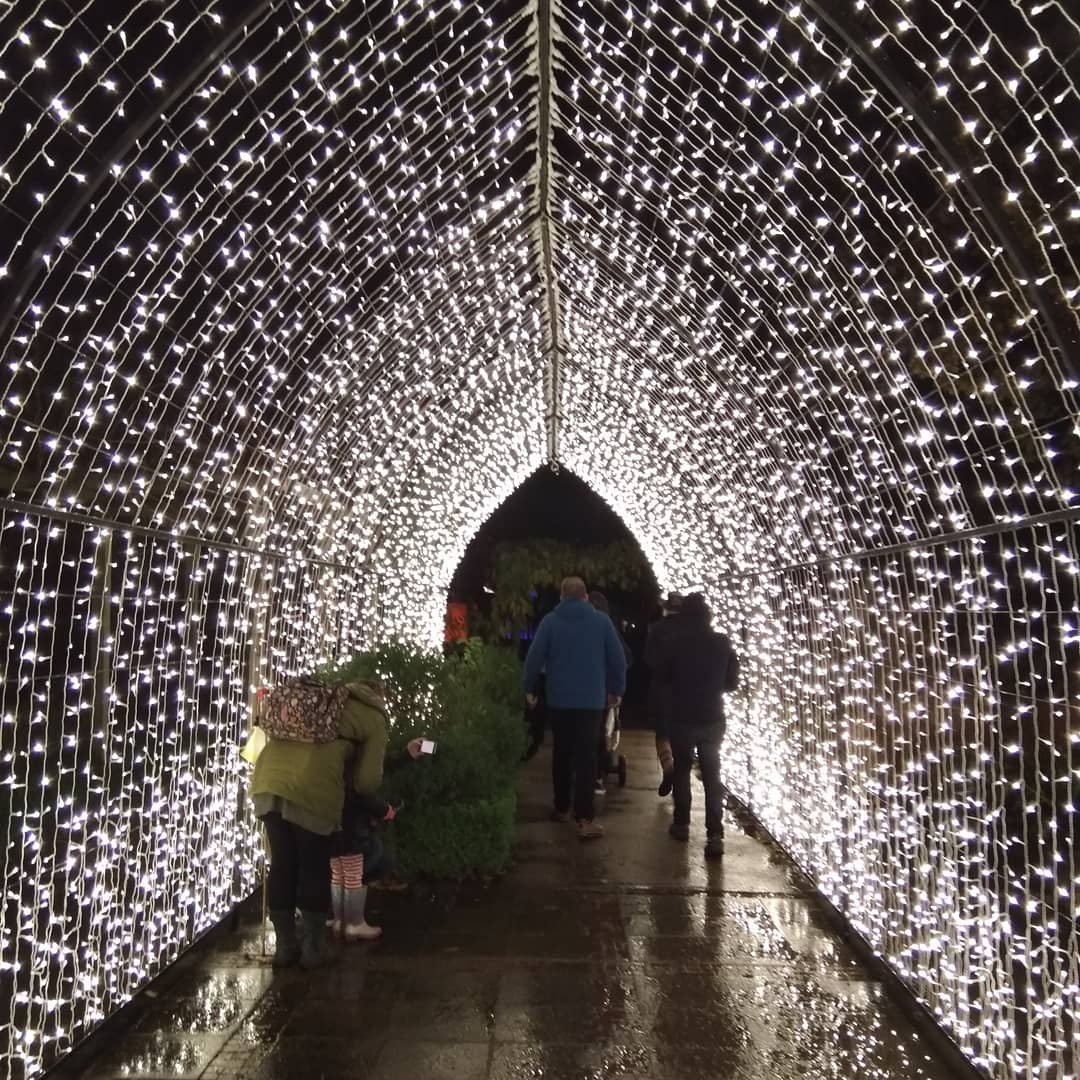 Different areas of the zoo had been kitted out in brightly coloured lanterns of all shapes and sizes, with music and projected light images, and archways to walk though. Highlights for us, were the amazing moving, brightly coloured jellyfish, leading up to the interactive giant octopus in the underwater zone; and the uv-lit fluorescent flowers and projected waterfall in the tropical dreams zone.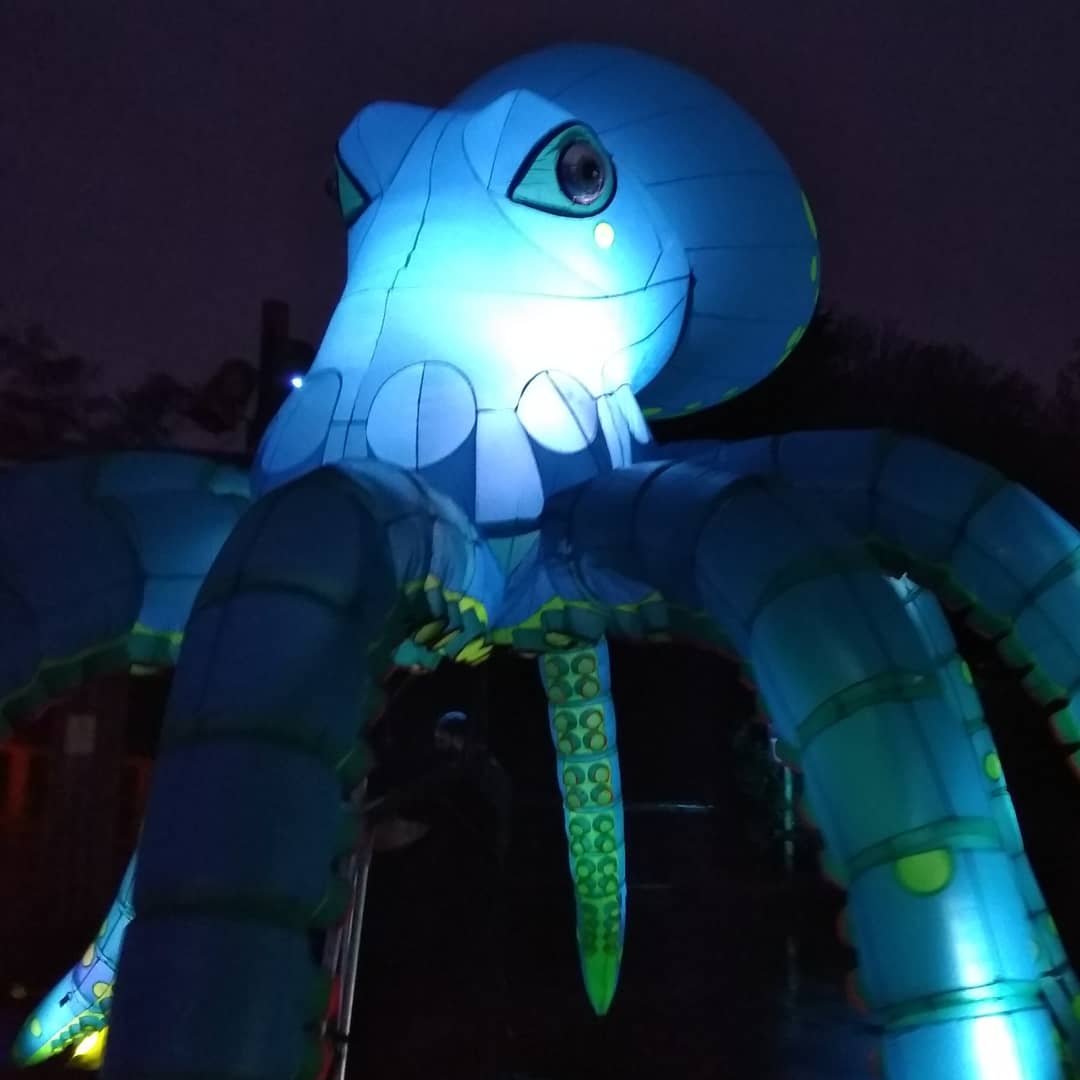 Throughout the trail were interactive lantern puppet actors, dressed as zebra, ostrich, giant octopus, penguin, reindeer, frogs, squirrel, owl, and giraffe. The penguins were our favourites, giving us lots of laughs as they quacked away and posed for pictures in funny ways!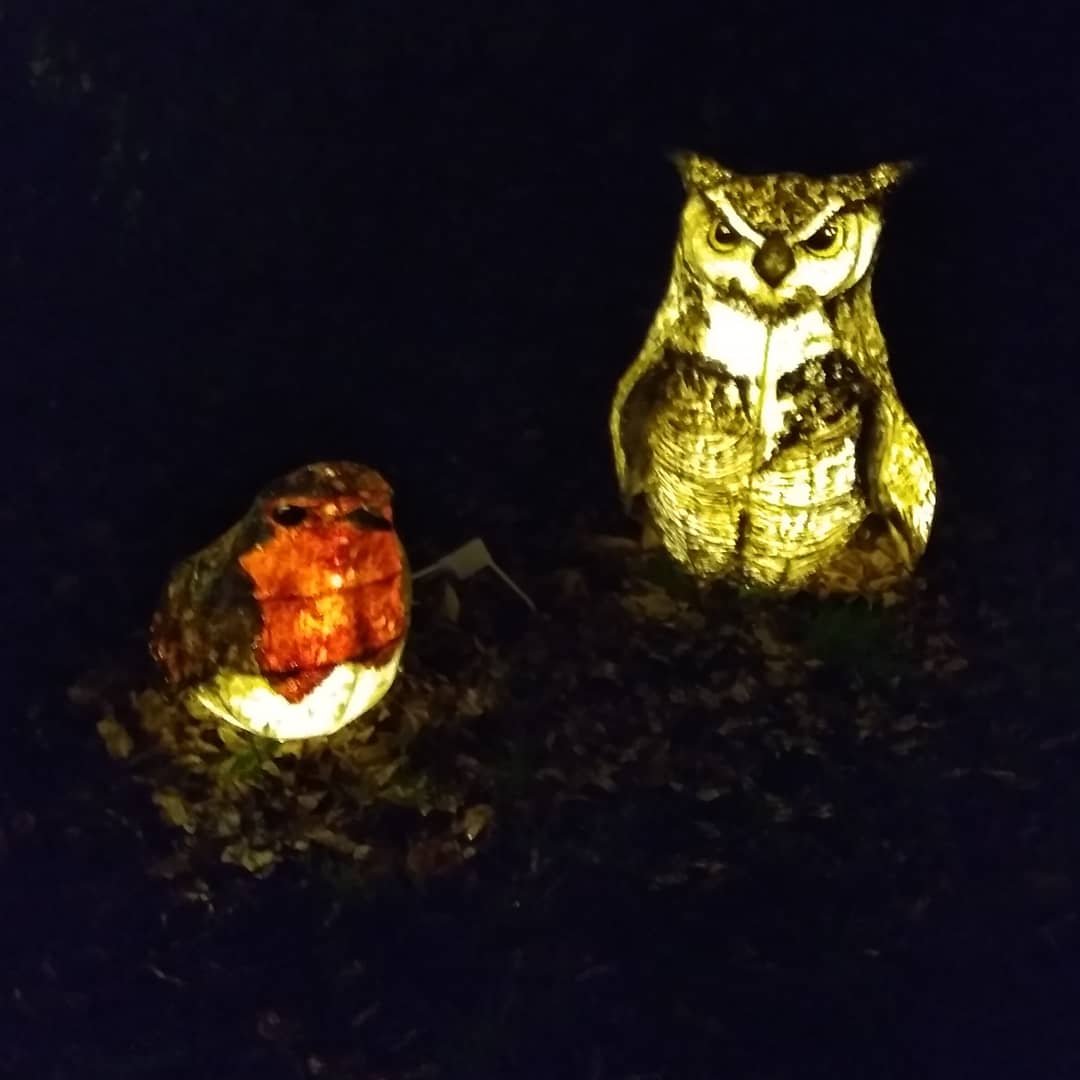 A great part of the experience was wearing special glasses which made every light be surrounded by radiant rainbows! It turned the beauty of all the lights into something even more amazing, as if you'd taken a load of magic mushrooms or some other psychedelic!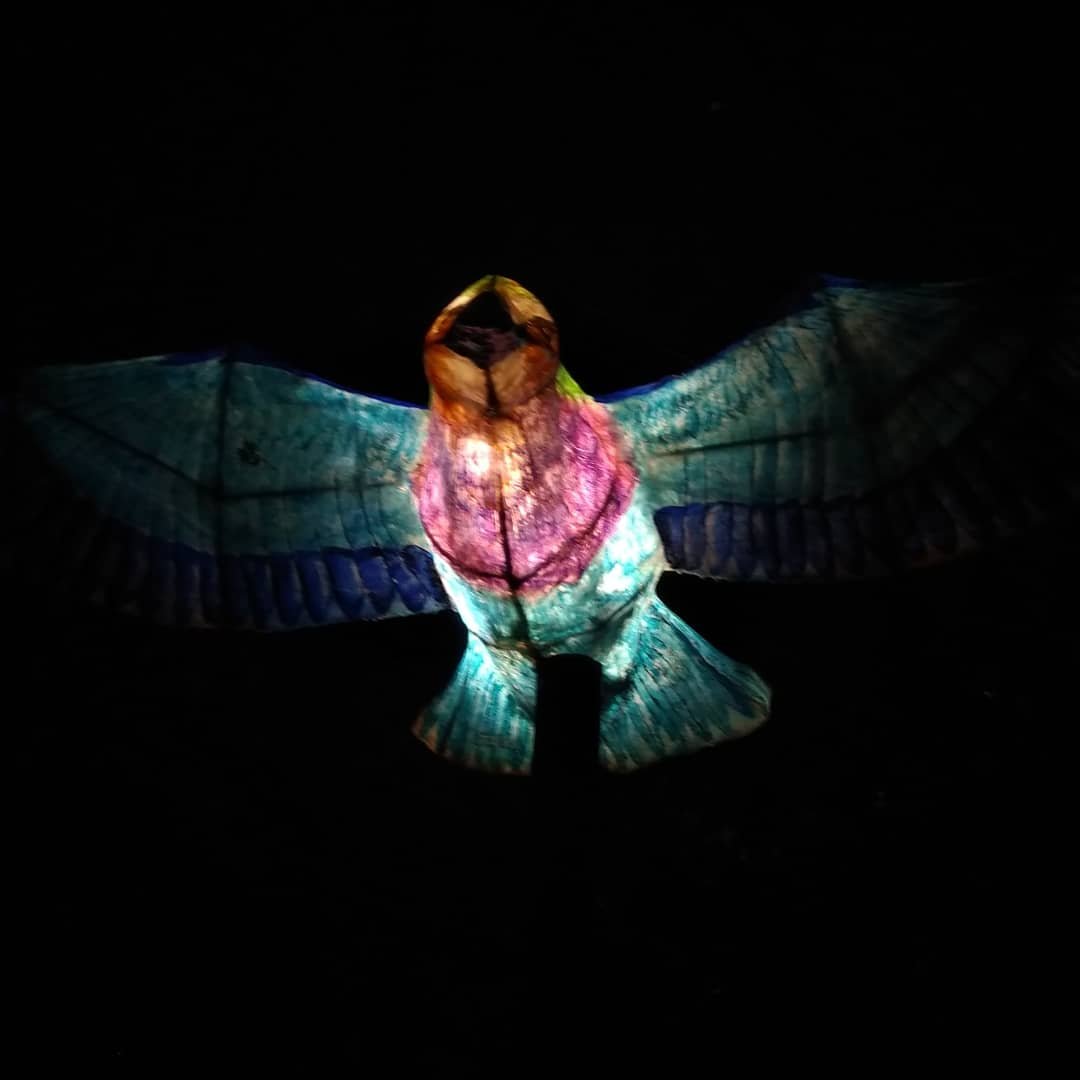 Shame the weather was rotten, but the rain didn't dampen our moods. I do blame the weather and low visibility on the fact that I managed to get lost on the way home though - funnily, just like I did last year on the way home from the lanterns event then too!