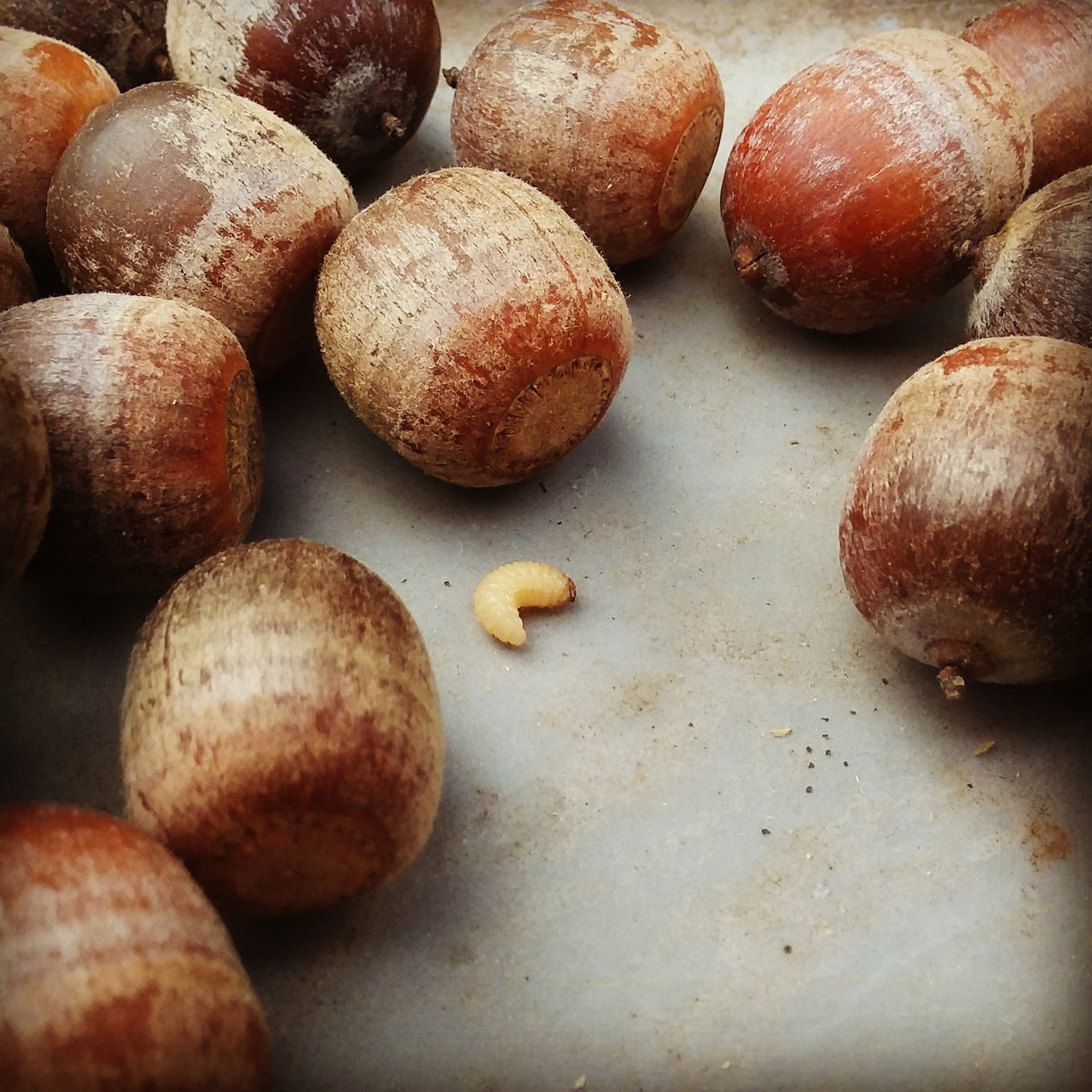 Be warned, this is sort of a re-post from our instagram account which can be found under the tag @Dreamland_xp. This is an account dedicated entirely to the building of our Neo-trbal Vilage, in the north east united states. If you happen to feel interested in joining the build and creating a life connected to the natural world, please contact me here.
---
Experimenting with acorns again... This time we made acorn flour!!! Well sort of, it's not nearly as fine as I could have made it after it was dehydrated, but we've been using it as is for pancakes and porridge!!! Loving the journey into re-wilding 😁!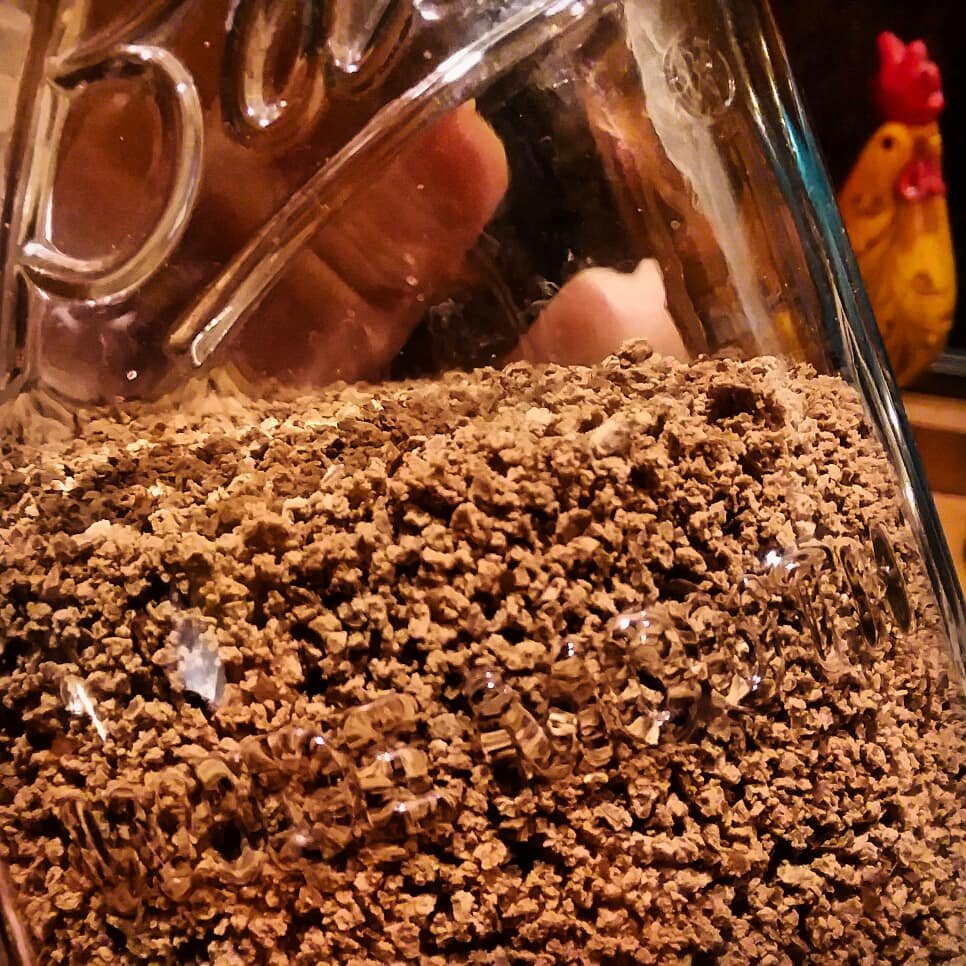 See how it kind of looks like instant coffee? It's that coarse.
We dried the acorns in the sun for a few days, bringing them inside inside at night. It makes them easier to crack open. They were then ground up and leached in the water for a few weeks. If you're going to do this make sure you change the water twice a day.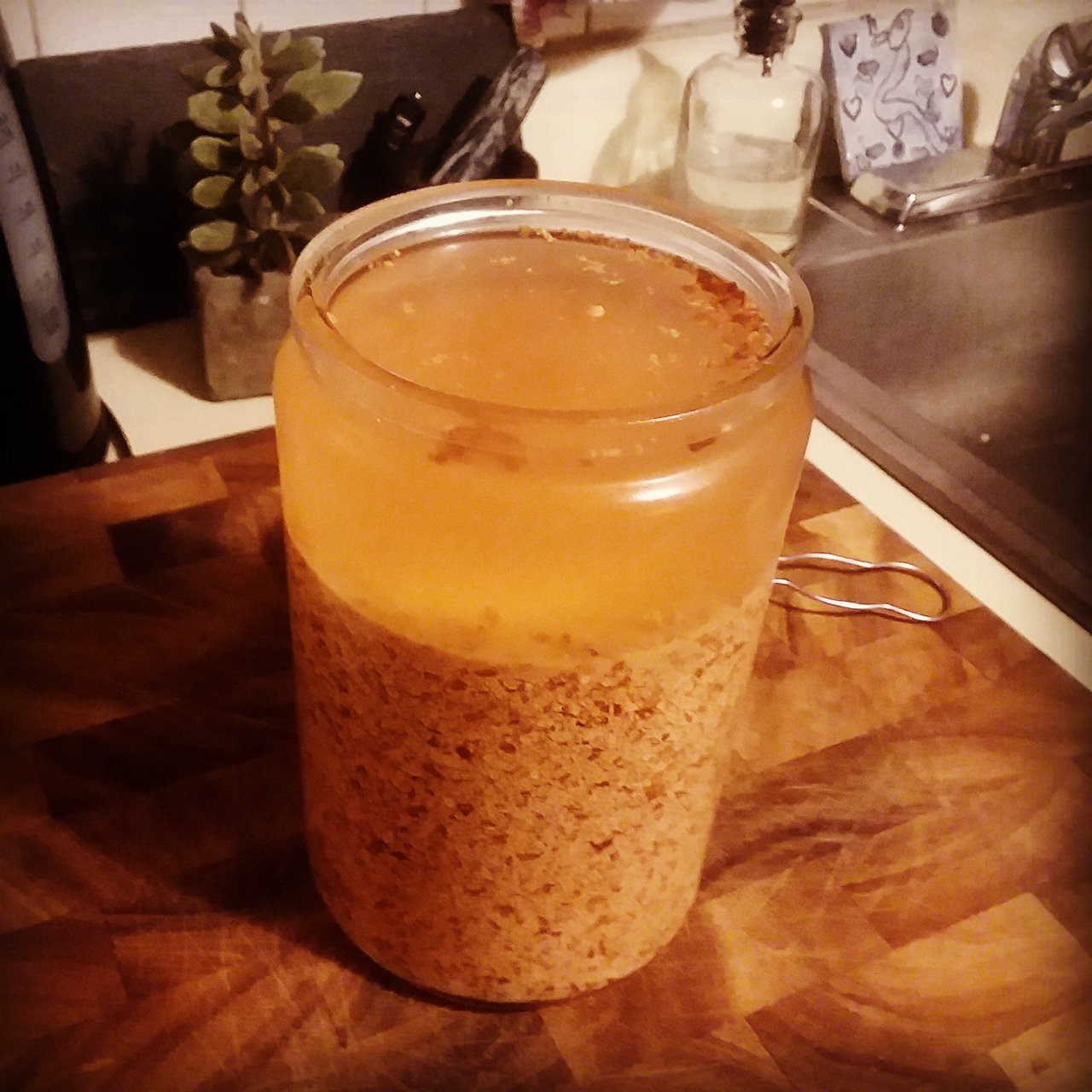 Day 13 for these acorns.... and they're still slightly bitter. I am trying the cold leeching method again. But this time I won't let my impatience get to me. They should be ready for some pancakes pretty soon 😁!
Once it was all ready to the taste (no bitterness should be present), into the dehydrator it went!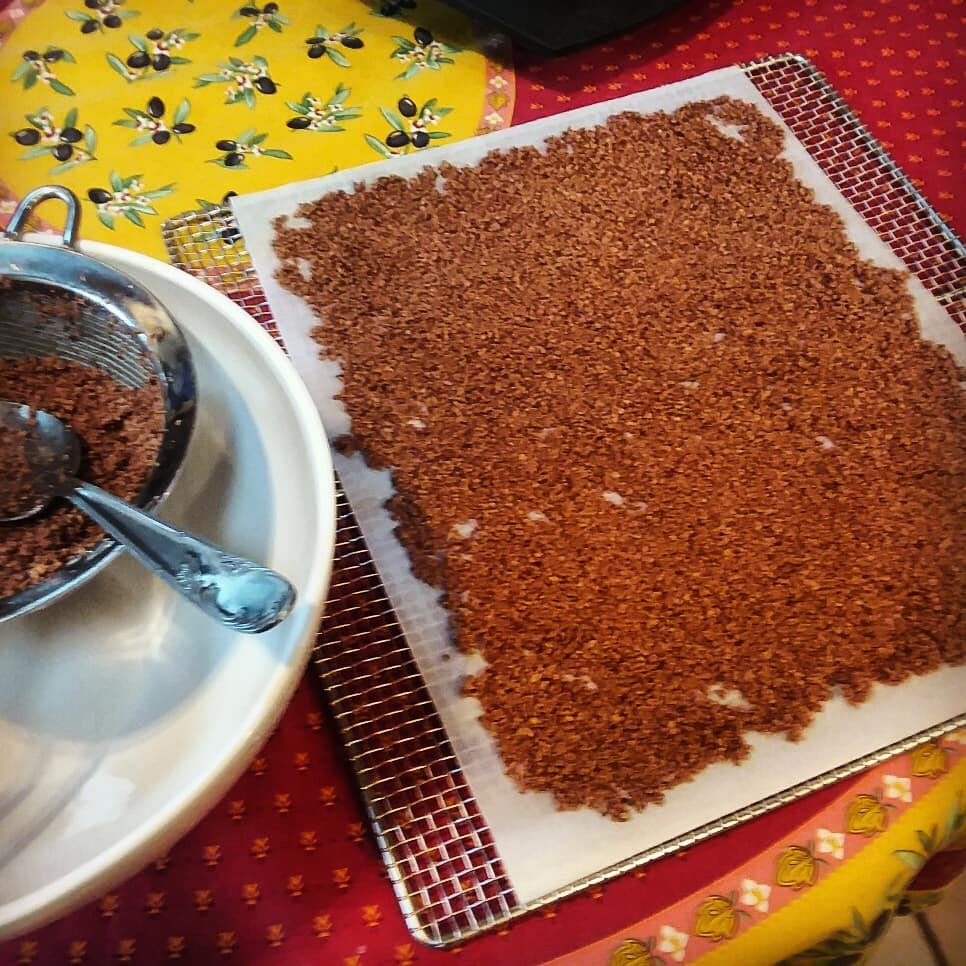 ---
While I've been on an acorn kick, I processed them a couple times, drying in the sun, a bunch of these little weevil worns came out of their shells... Yes, these sautéed in butter with a little garlic were absolutely delicious!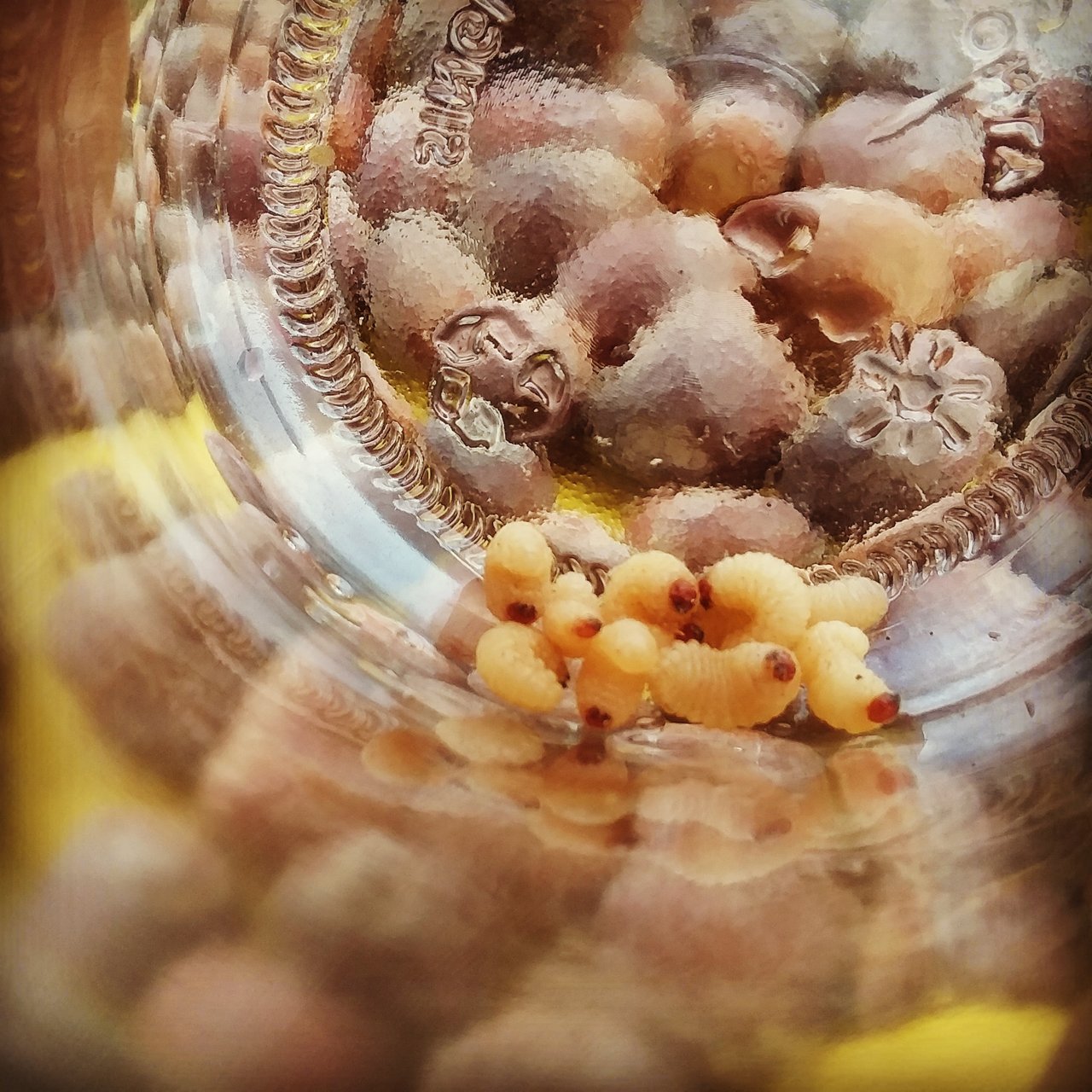 ---
The Pancakes: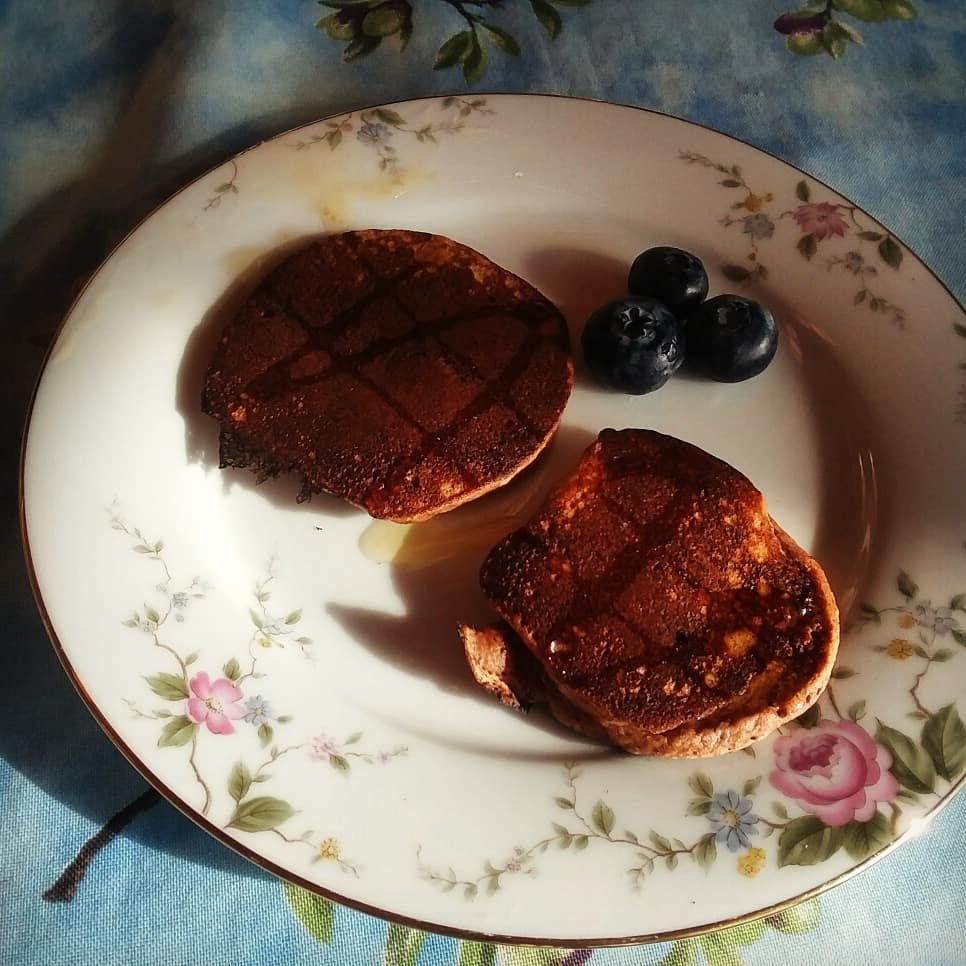 The porridge: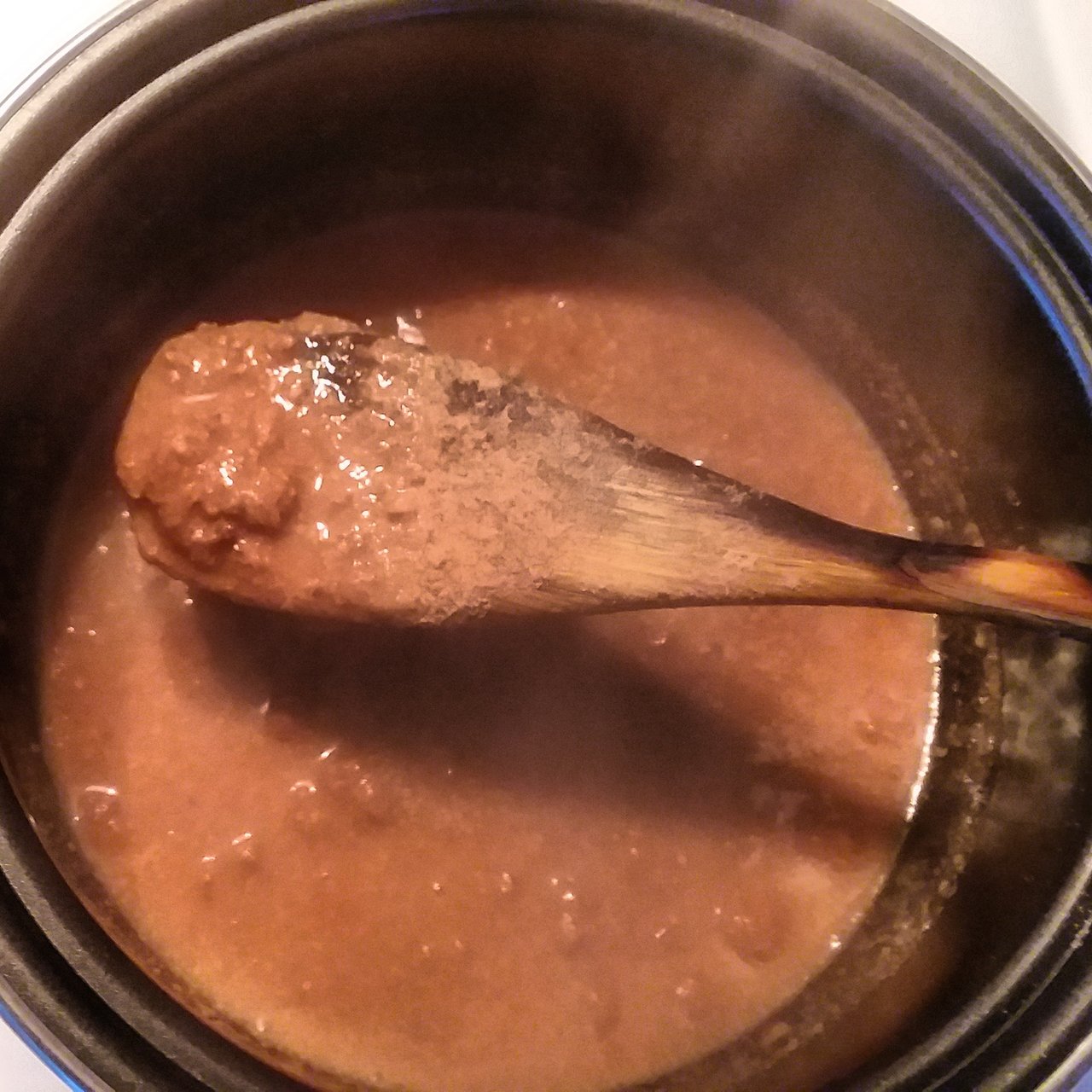 AS ALWAYS... THANK YOU FOR LOOKING, YOUR SUPPORT IS GREATLY APPRECIATED

QUOTE OF THE MONTH: @artgirl
Comfort is an Experience Killer.
(If you want your quote featured here, lookout for the next contest!)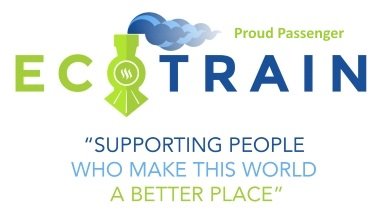 If you want to know what really is inside this Coconut, take a look at my Humans Of Steemit.
And don't forget… Dreams Come True!
The porridge: