Earth Rangers visit the Nkwen Fon's Palace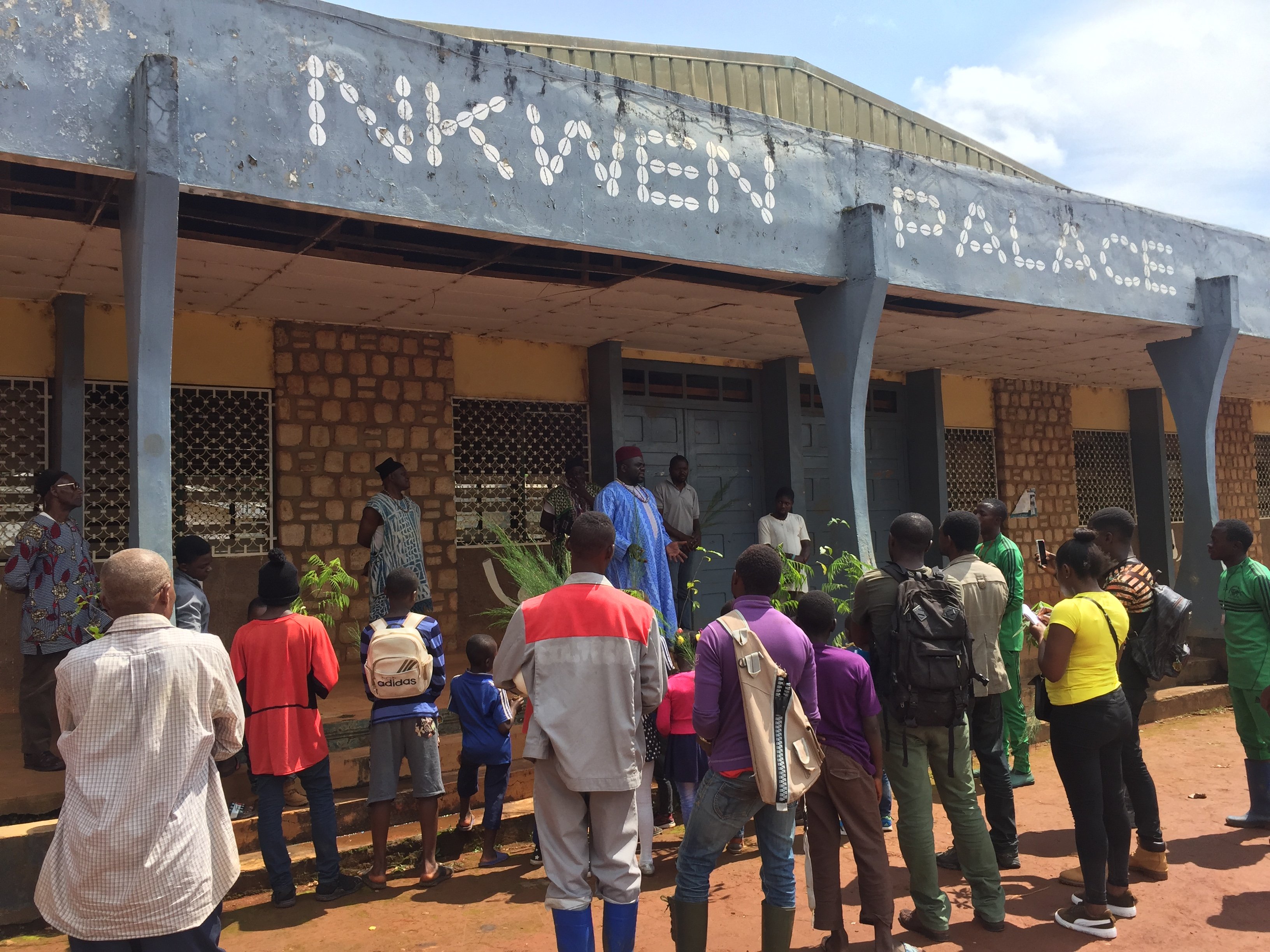 Earth Rangers gathered infront of the Nkwen Fon's Palace and receiving a talk from HRH Fon Azehfor III of Nkwen Fondom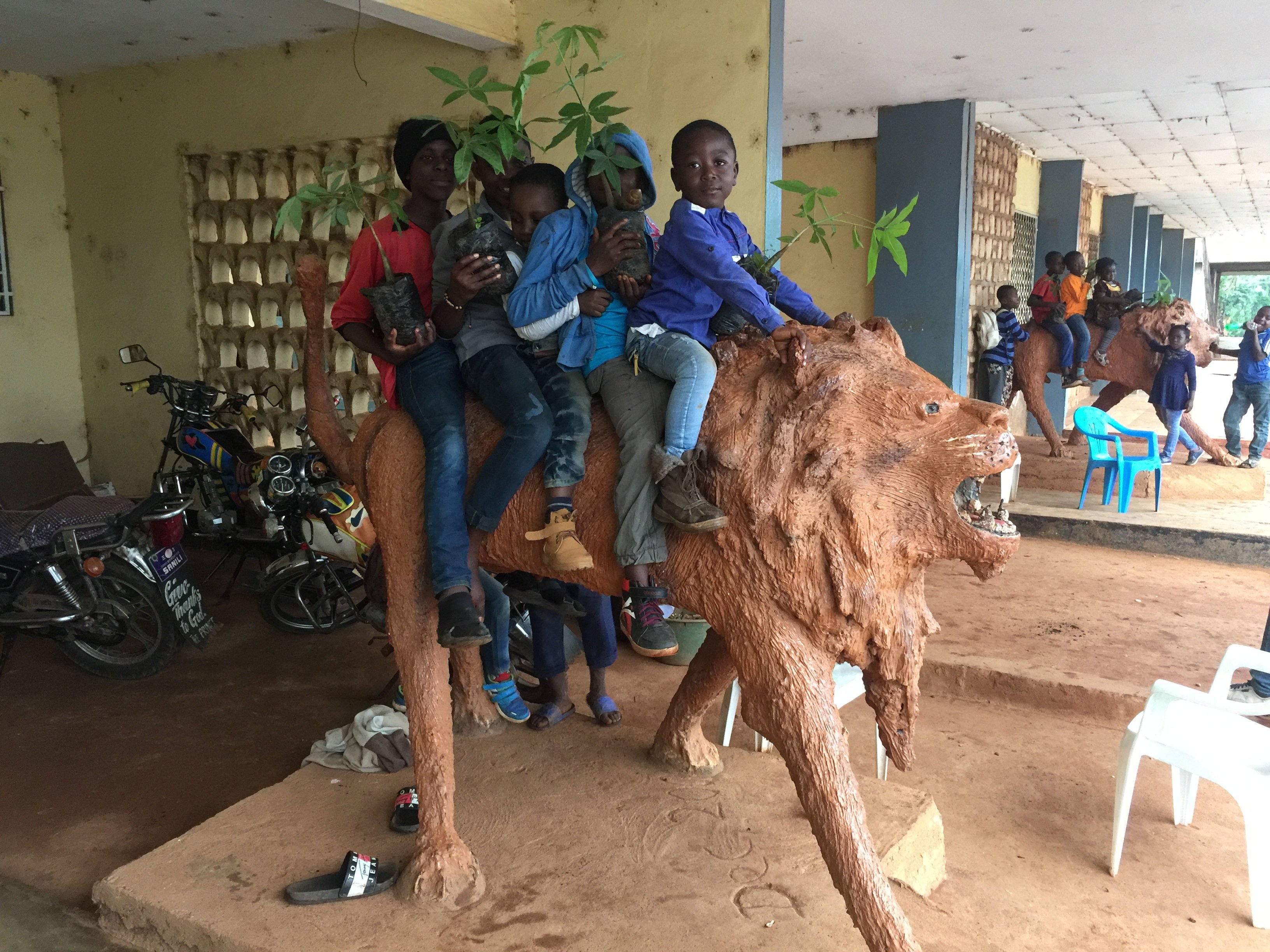 The Fon's super natural powers are always compared to that of the Lion. The Fon's totem is the Lion or Leopard and Fon's of the North West Region are believed to transform into their totems and move in the Night
It was at 10:00AM on Friday 13th July 2018 that the Earth Rangers visited the Nkwen Fon's Palace to learn about the role of culture and tradition in environmental protection as well as plant trees around the Nkwen Fon's palace and in the sacred forest of Nkwen Fondom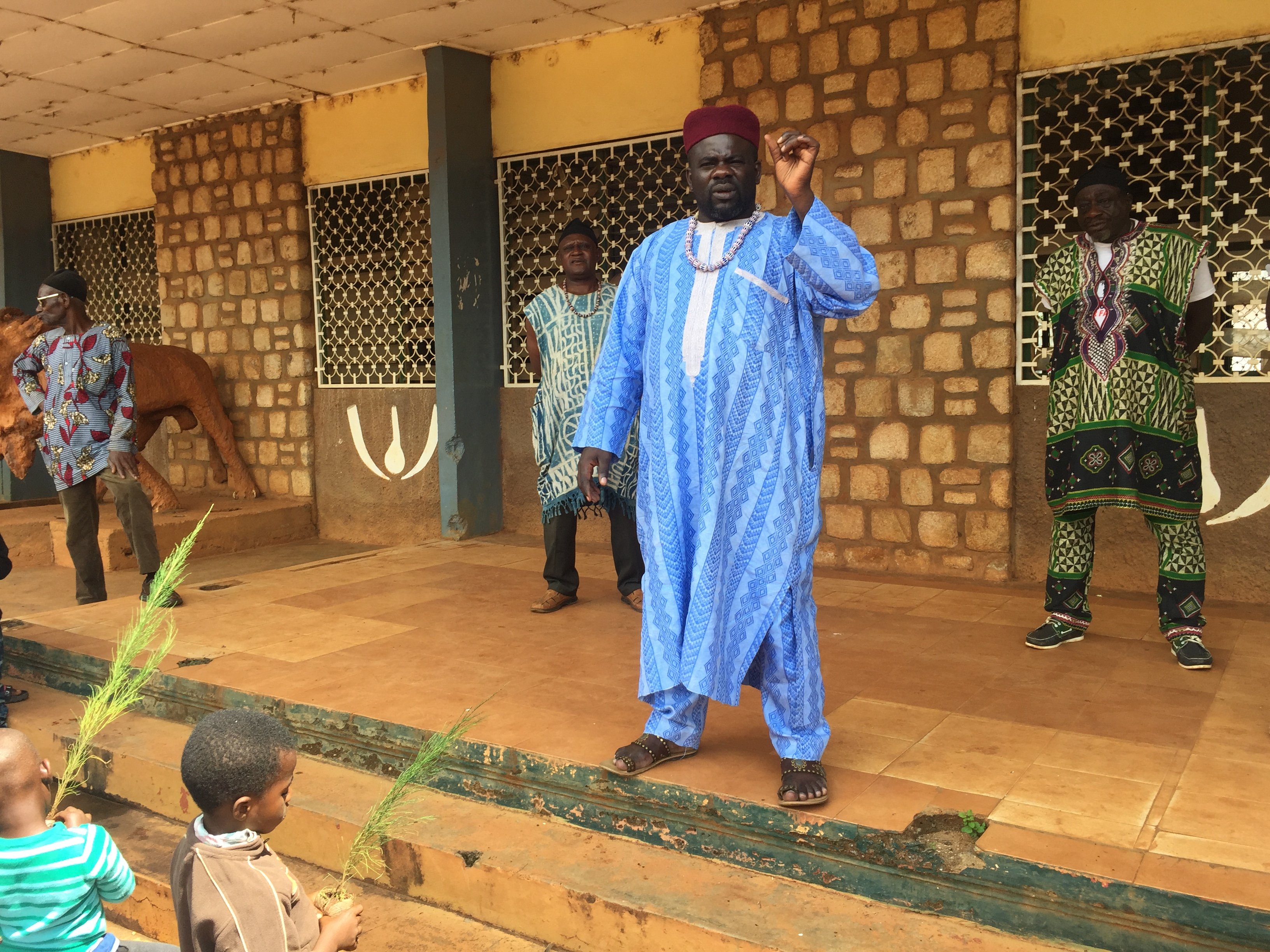 His Royal Highness Fon Azehfor III, Traditional ruler of Nkwen Fondom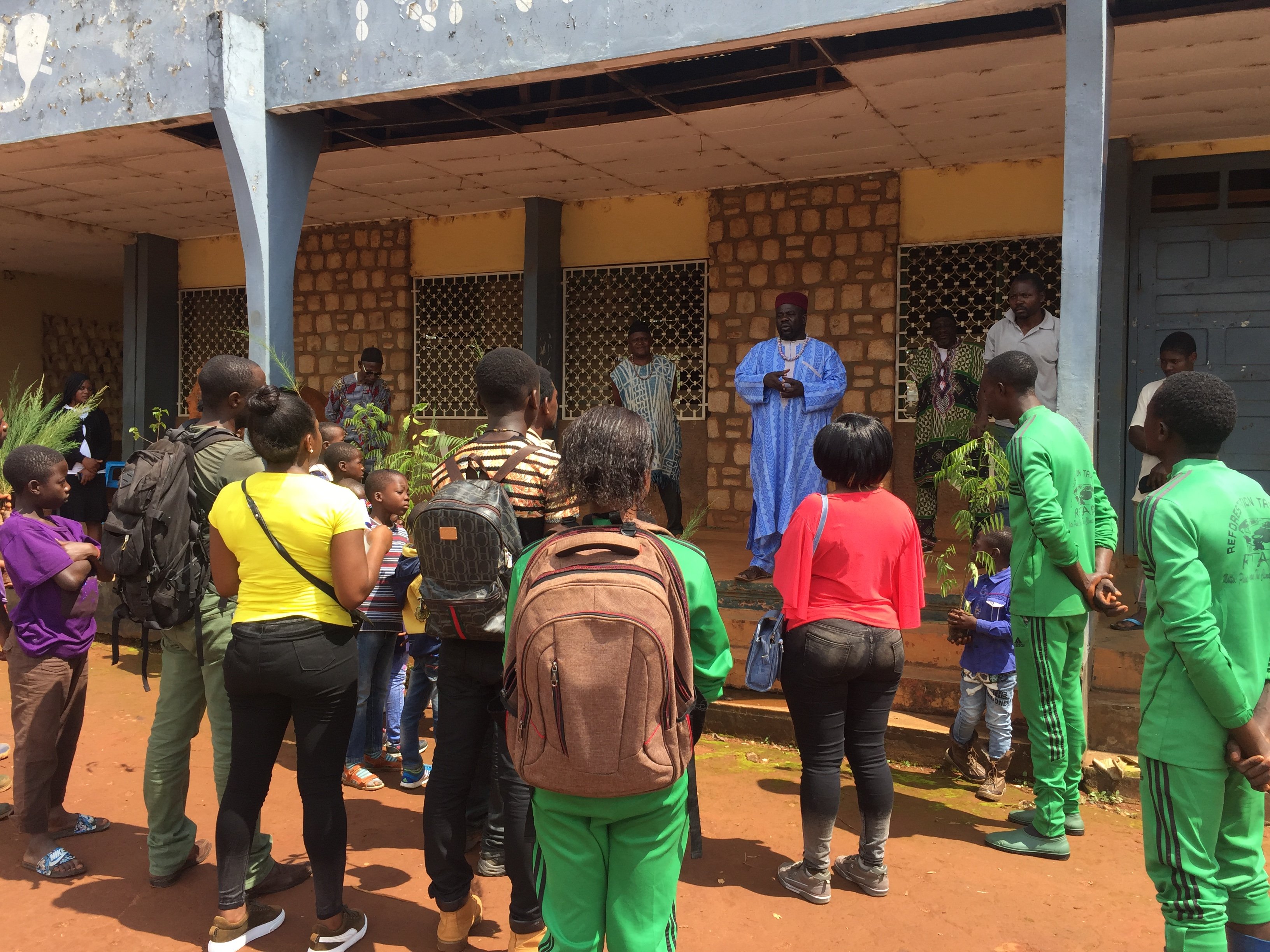 Received by HRH Fon Azehfor III of Nkwen Fondom, the Earth Rangers were warmly welcomed and had the opportunity of listen to the Fon talk about the importance of trees while emphasizing on the fact that our culture and tradition are greatly dependent on the environment. He lauded the efforts of The Greens and partners for taking up the initiative of engaging young people in community service as well as appreciated the 300 trees that were donated by The Greens and partners. His word of welcome was immediately followed by the planting of trees around the Nkwen Fon's palace and sacred forest.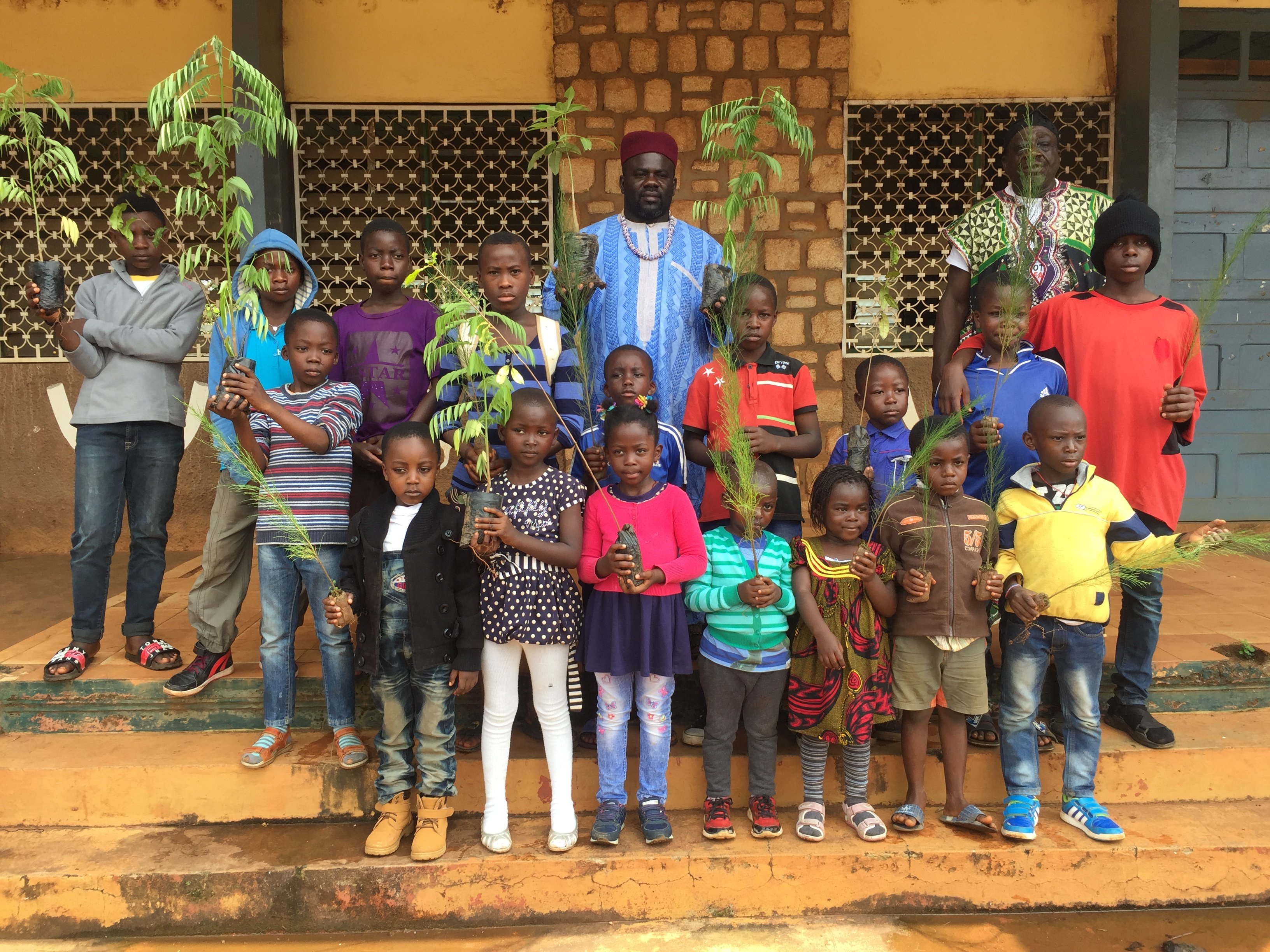 His Royal Highness Fon Azehfor III in a group picture with the Earth Rangers.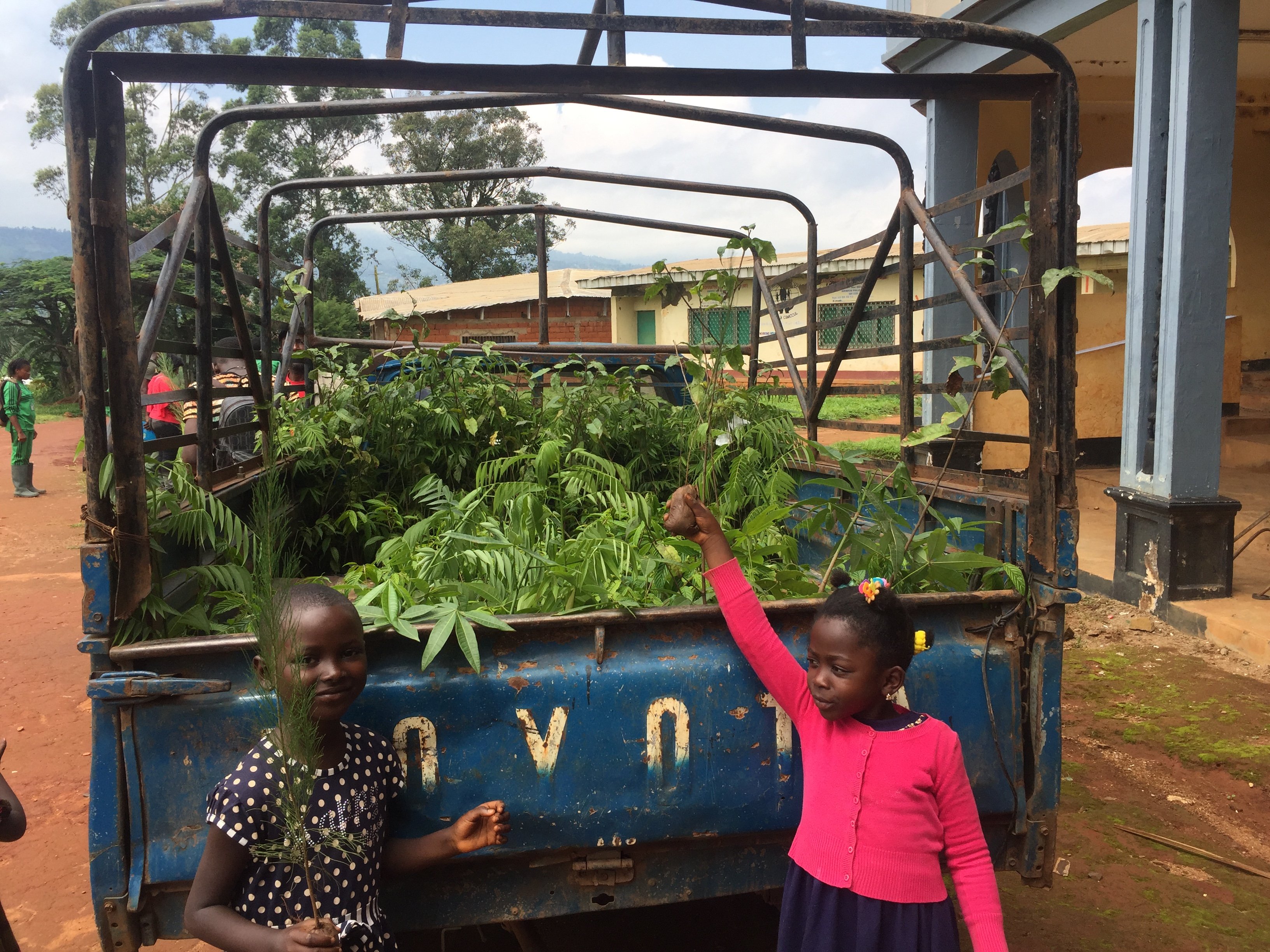 300 Trees donated to Nkwen Fon's palace by @thegreens and partners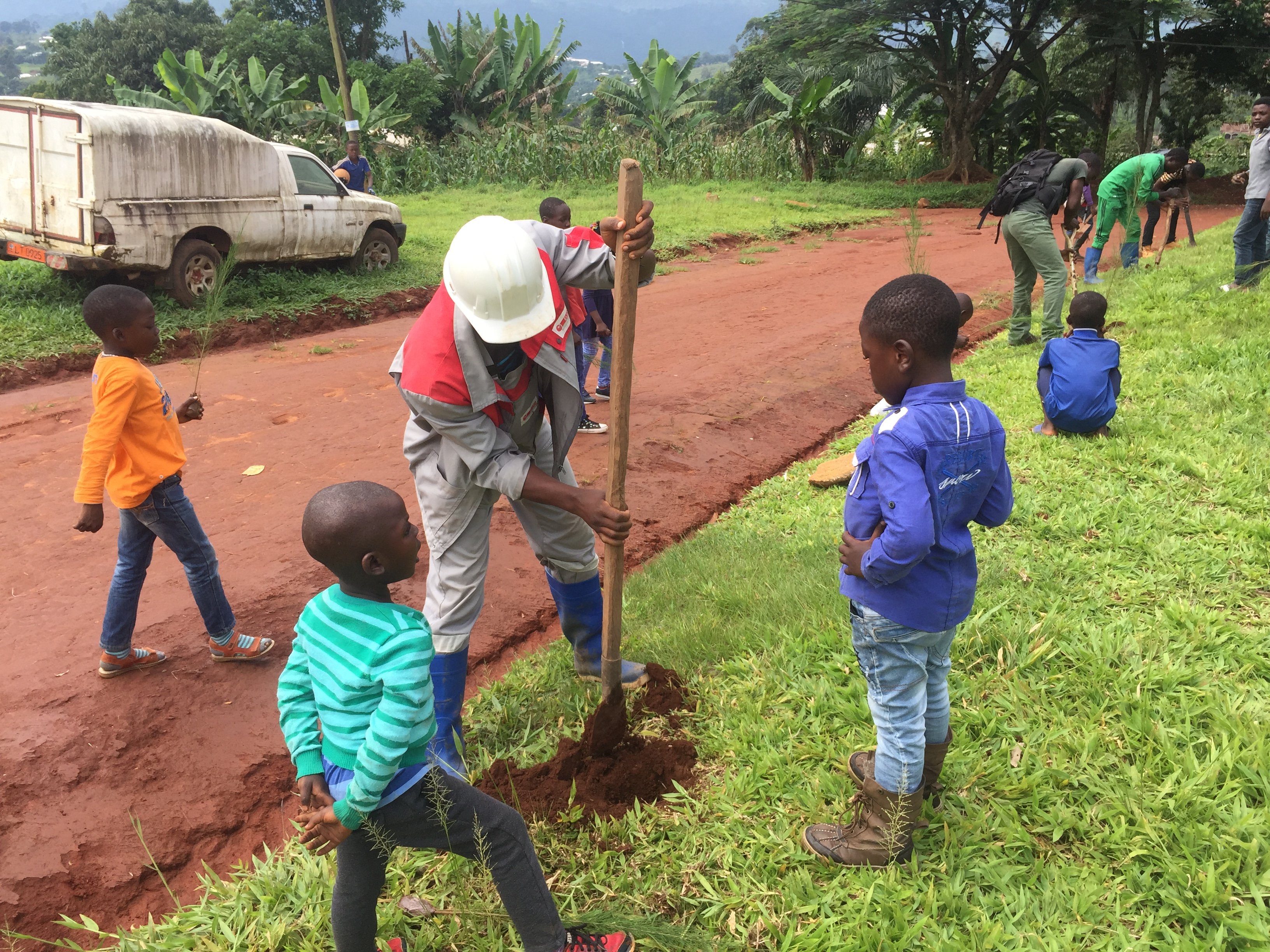 Digging of holes for tree planting infront of the Fon's palace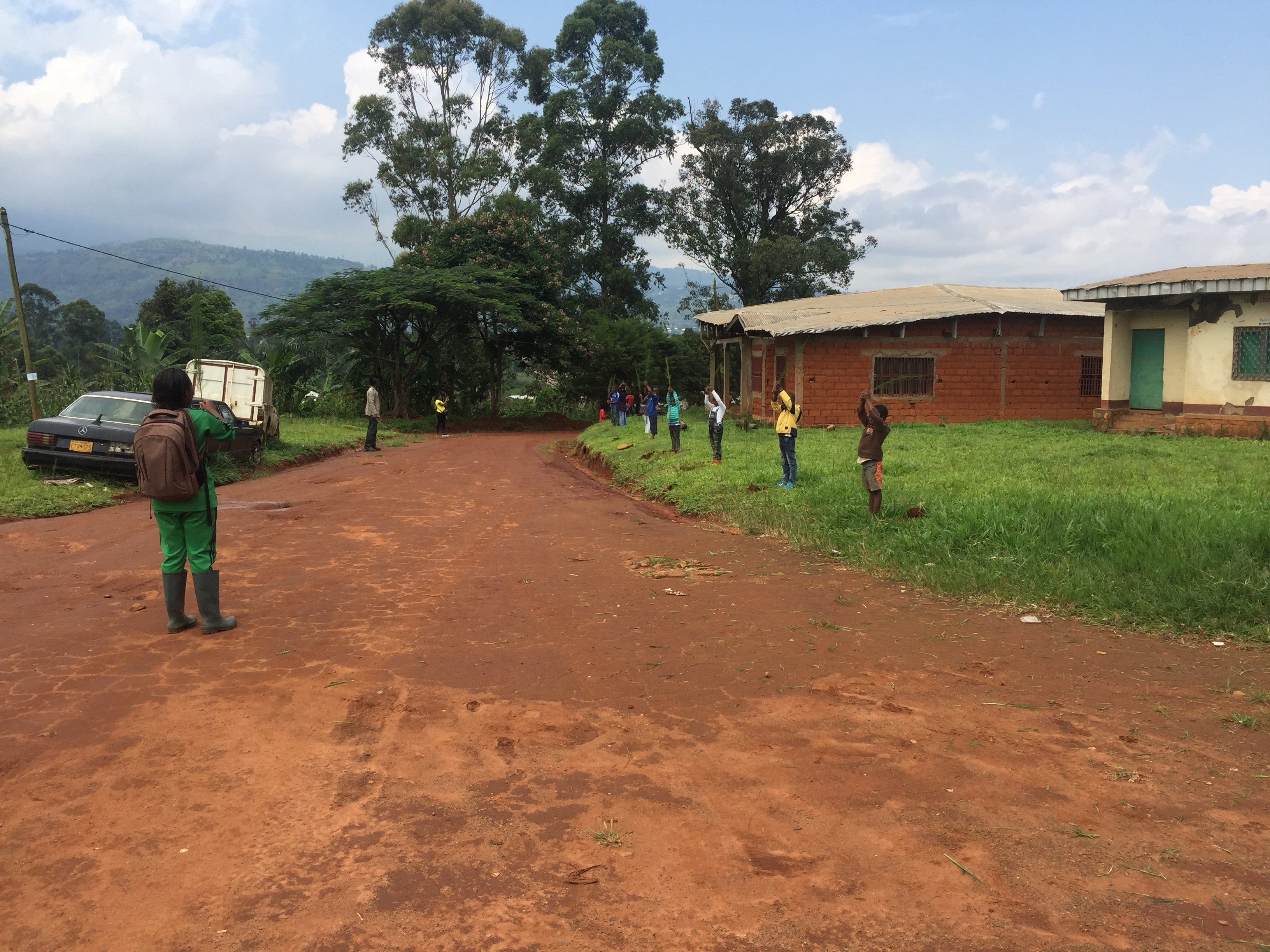 Lawrette from RETAFO reminding the Earth Rangers of how to plant trees.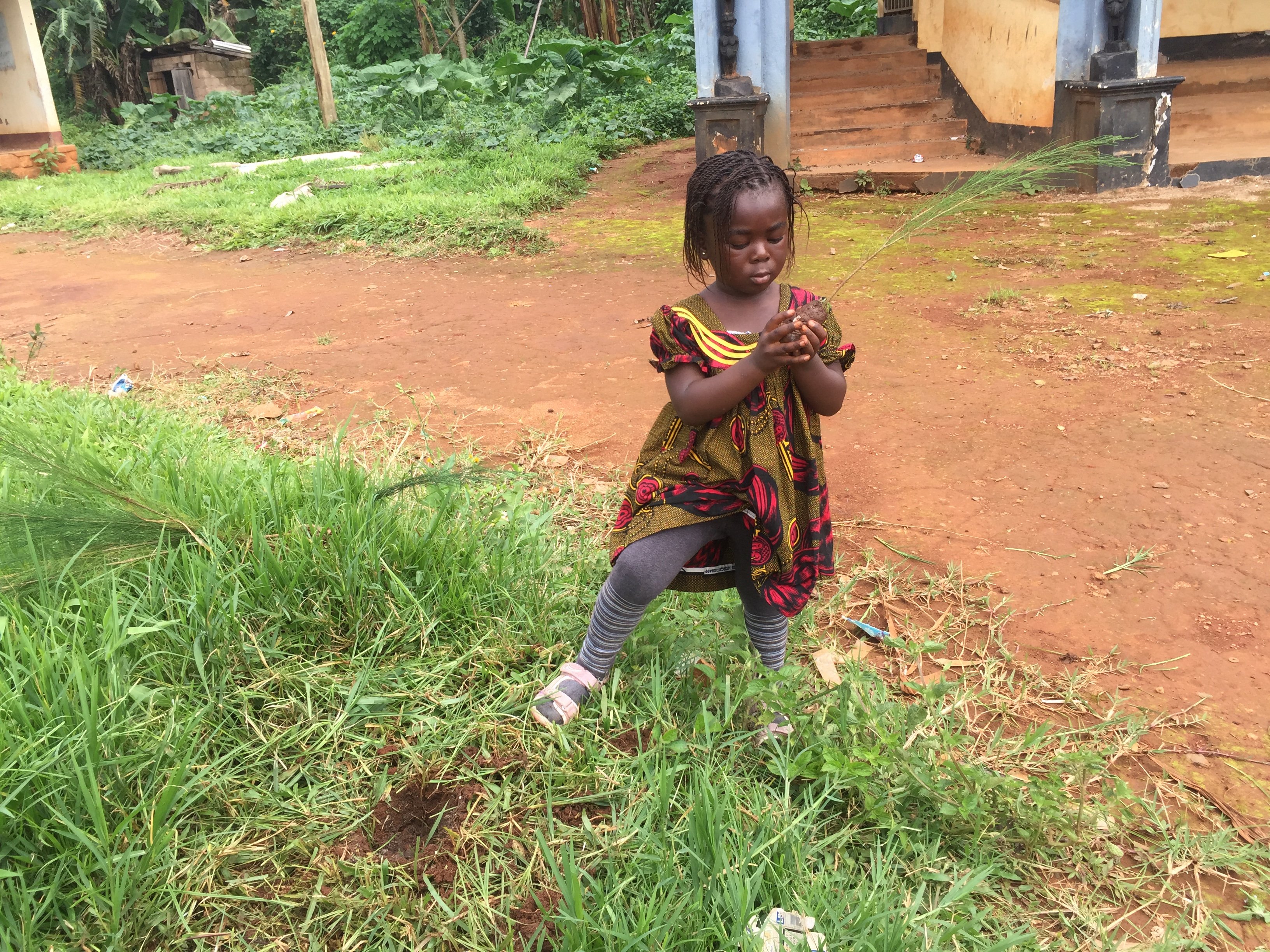 Noella Shannelle Limnyuy is the youngest Earth Ranger who is just 3 years old. She is bold, courageous and ready to make the world a better place.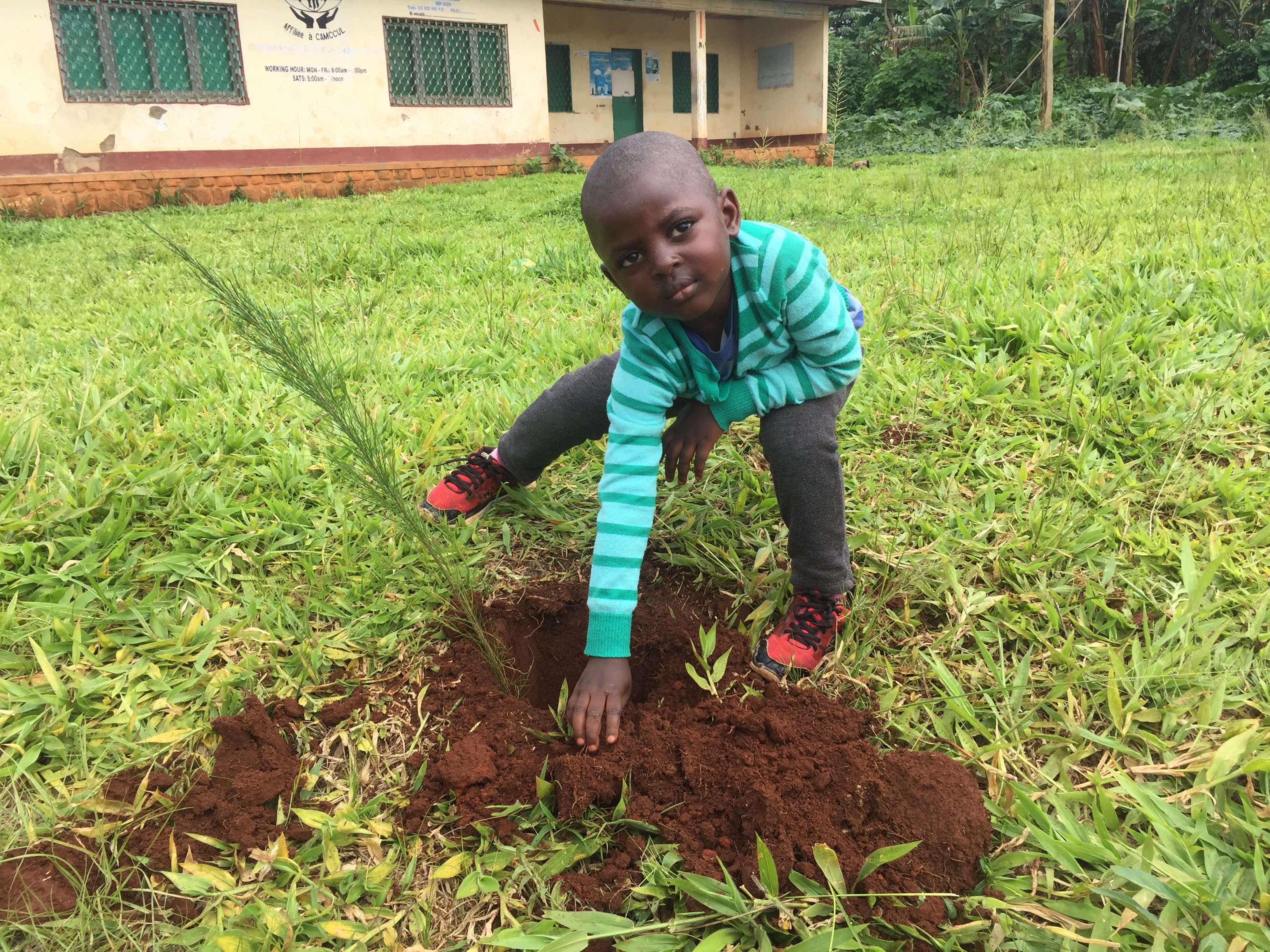 Limnyuy Kezia is the daughter of the Coordinator of Reforestation Task Force (RETAFO) and she enjoys serving as an Earth Ranger.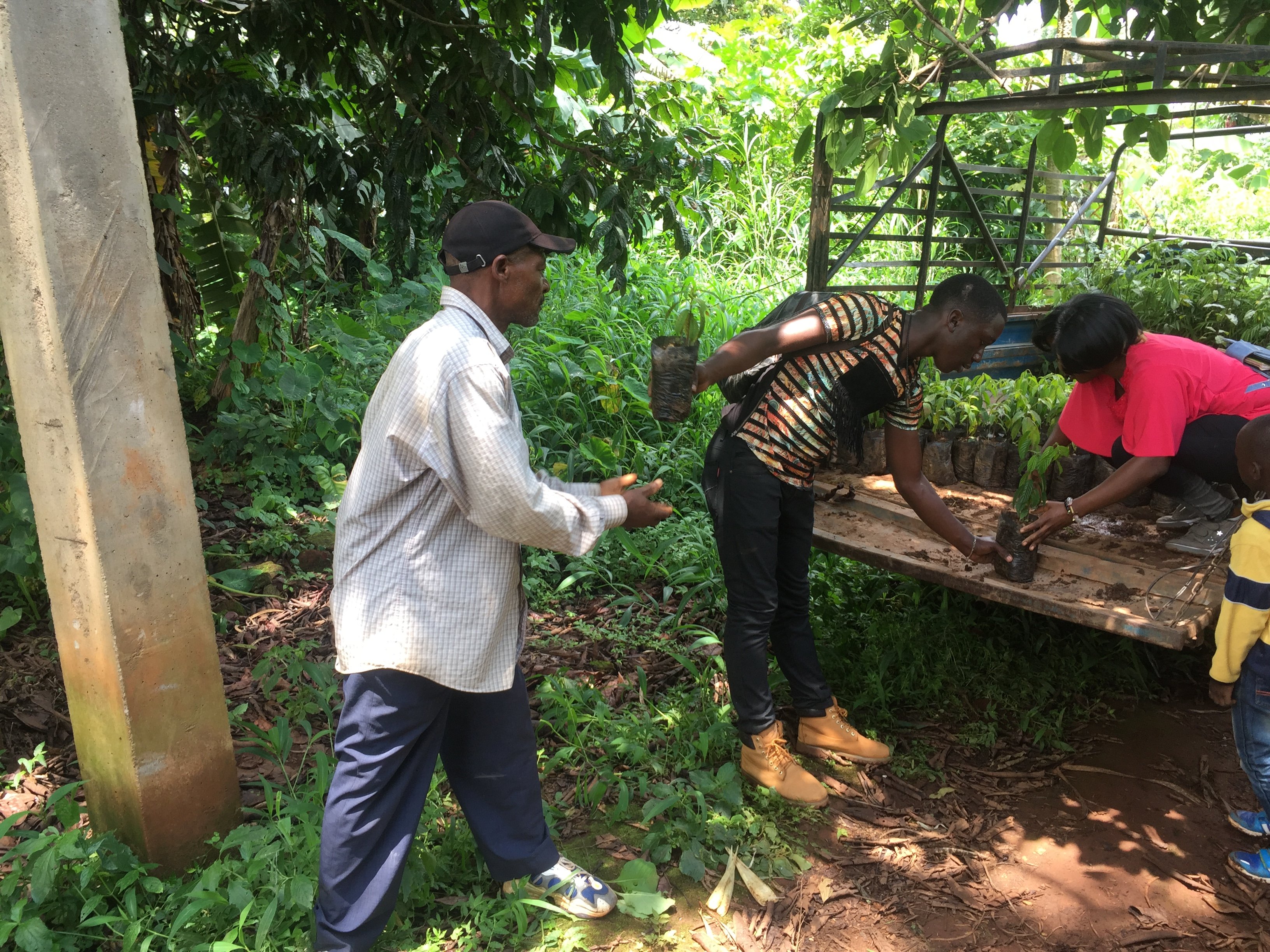 For 3 hours, the Earth Rangers planted 200 trees before it threatened to rain. They then looked for a shade and packed the remaining 100 trees to be planted in a later date.
This was followed by hand washing and refreshment that was offered by the Fon. The Fon offered the Earth Rangers some really good palm wine as well as corn fufu and vegetables with chicken sauce.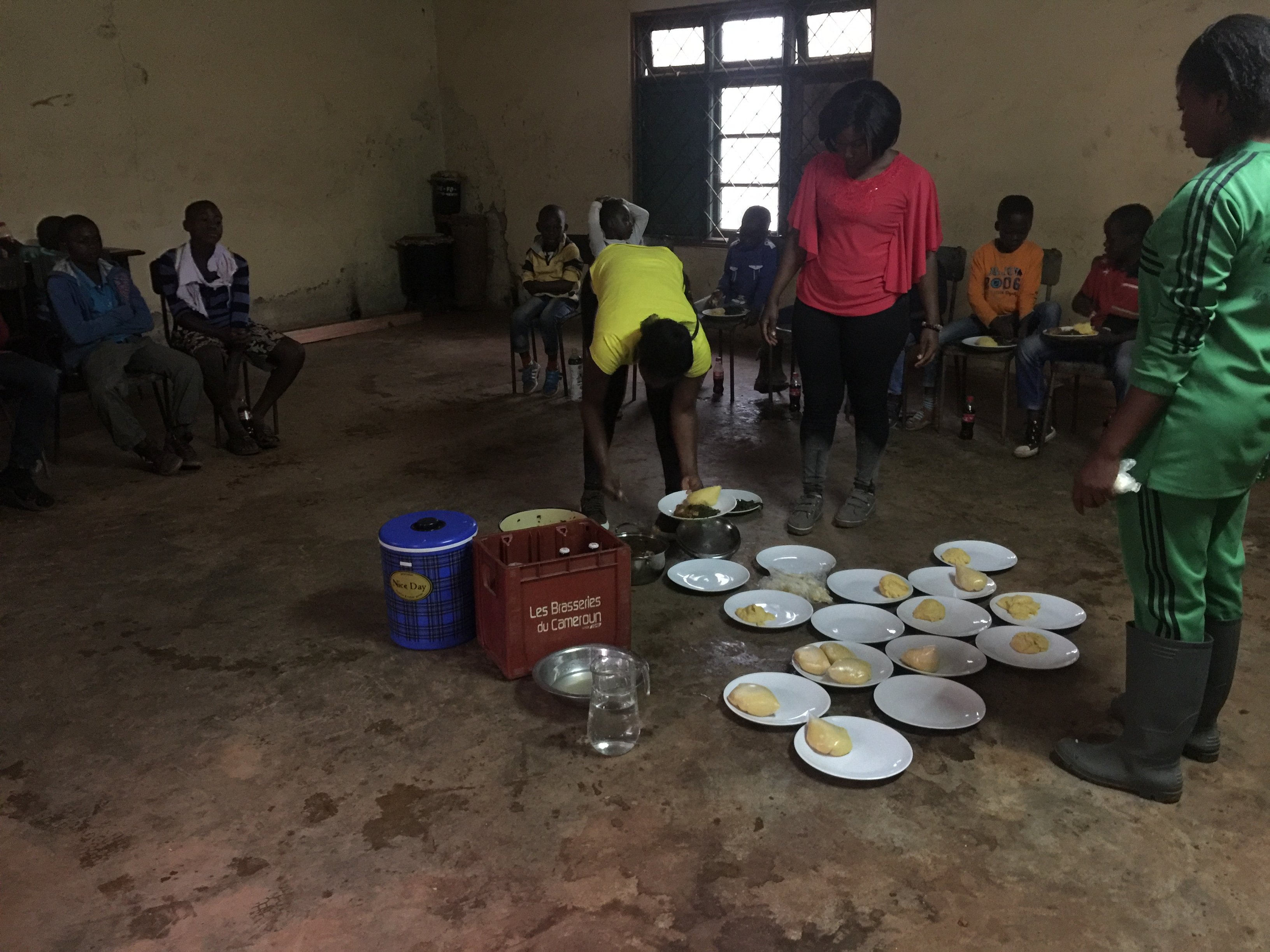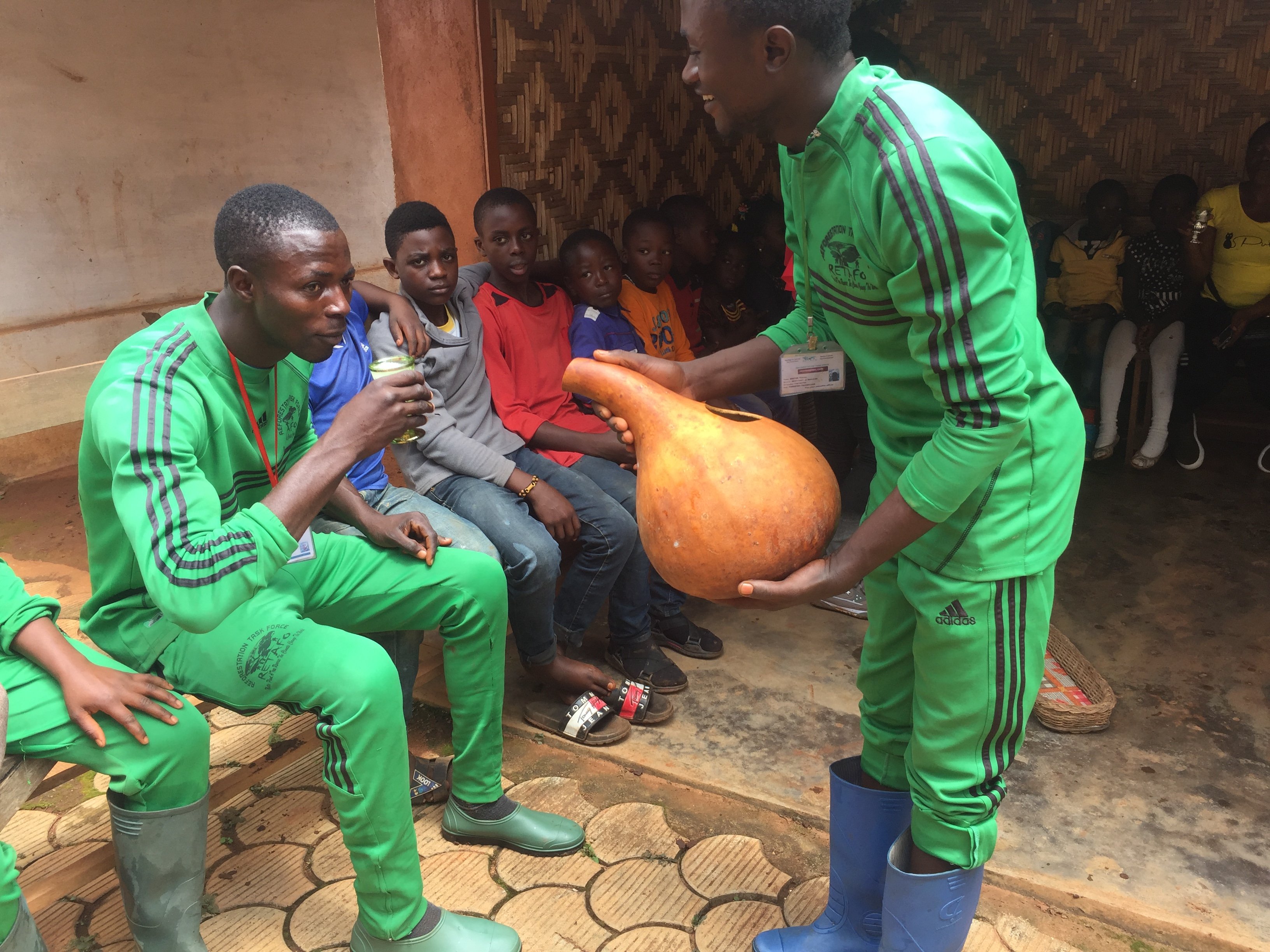 At the end of the event, the Fon was very proud of our achievements and supported the Earth Rangers with SBD 60 for transportation. It was indeed a great day and the Earth Rangers recorded the following achievements
Learned about the customs and tradition of the people of Nkwen Fondom
The role of culture and tradition in environmental protection
Planted 200 trees in Nkwen Palace and Nkwen Sacred Forest
Met the Fon of Nkwen for the first time who encouraged them to continue to serve
Received SBD 60 donation from the Fon of Nkwen to support their community service program
Had fun and served their community
Check out the SASH Activity program for the Month of July 2018 on our Fundition page
Learn more about the SASH-Program on Fundition
#steemiteducation @steemiteducation
SASH-Program Partners and Supporters