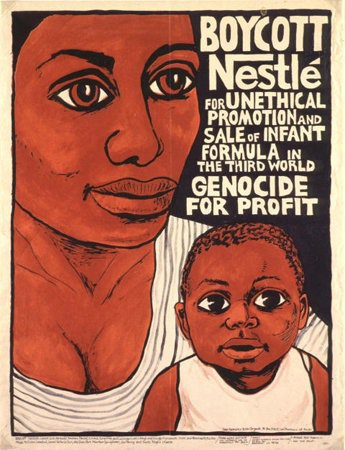 Image Source
Creating Change is not as hard as you think, we all hold the power to bring about change. There are numerous corporations around the world that are destroying the earth and that are harming humankind. If we all decided to boycott those corporations imagine what would happen? Never feel like you can not make a difference, because if we all believe that, then nothing will change.
Enter Nestle, it just feels like yesterday that I wrote a post about Nestle pushing their formula milk on pregnant and new mums in the Philippines. They give huge incentives to health staff to push their formula and were present in the maternity hospitals handing out infant nutrition pamphlets which would promote their formula and give money off coupons.
This was happening in some of the poorest areas of the Philippines, where many people did not have any access to clean water. So they would end up using contaminated water and their babies would get sick. They would also not be able to afford to give the recommended amount, so lots of newborns were malnourished. You can read all about it in this newspaper article and in this article I wrote last year.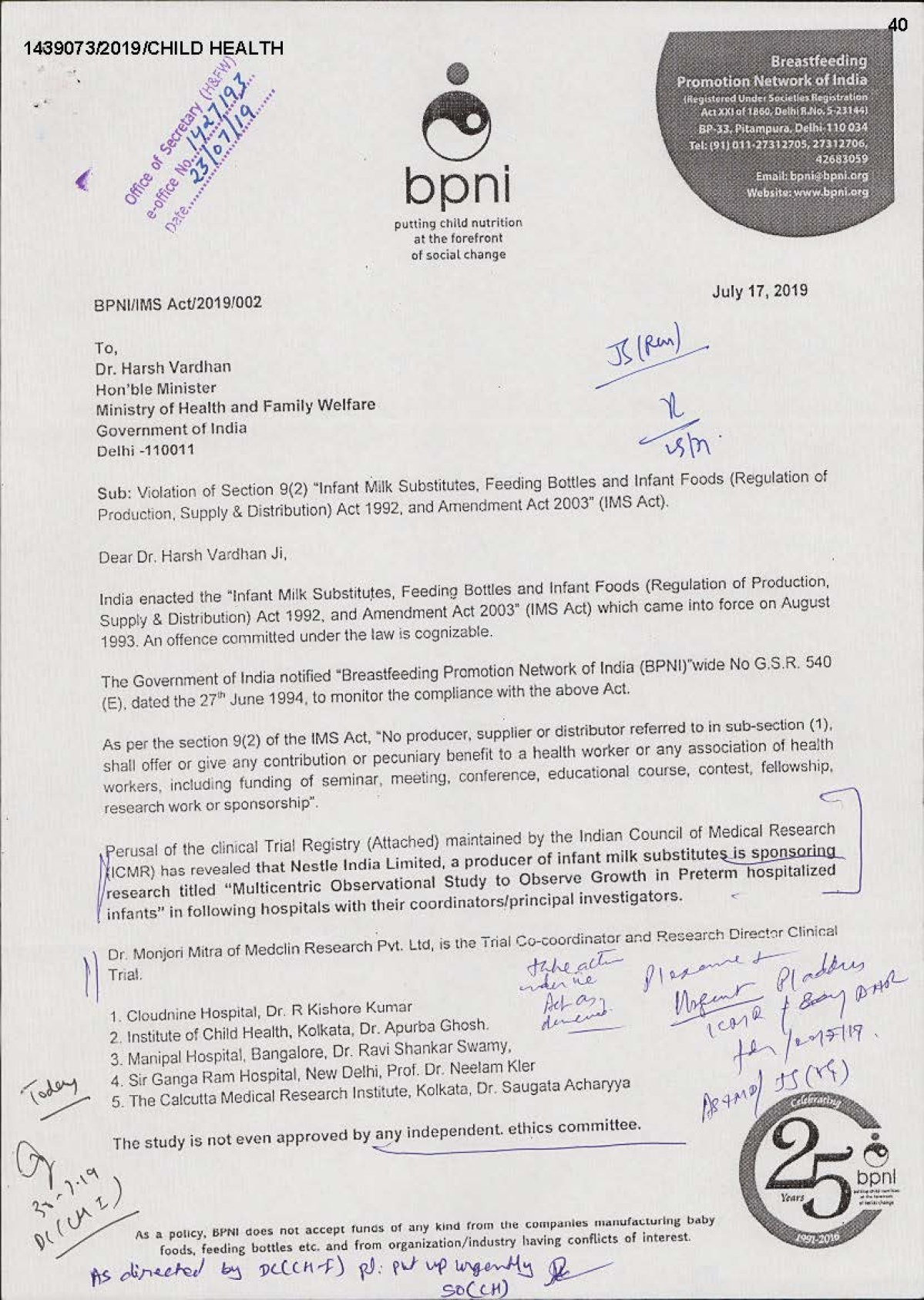 Image Source
This time however Nestle has been a huge presence in India, where Nestle India Ltd is listed as the primary sponsor and source of monetary and material support to five hospitals conducting the research titled "Multicentric Observational Study to Observe Growth in Preterm hospitalized infants". Where they conducted trails on 75 premature babies on substitutes for breast milk.
Earlier in the year Nestle India were also accused of using incentives to encourage doctors to promote their baby products including formula to new mothers . Once again mothers are being advised to use formula when they simply can not afford to and when many live in areas with little, to no access to clean water.
Nestle are doing whatever they can to promote their formula milk, whether it is by pushing it on mums or funding research that blatantly supports their product. They are an aggressive corporation that cares nothing about humankind or the environment . As it stands today, the baby formula industry is worth $70 billion, now let that sink in for a minute. This is all that Nestle cares about!
Remember that they are only this powerful because we choose to support them. We support them by continuing to buy their products. What is it going to take for all of us to stop buying, to finally make a stand. Below gives you an idea of the many products they produce and the many different names they work under.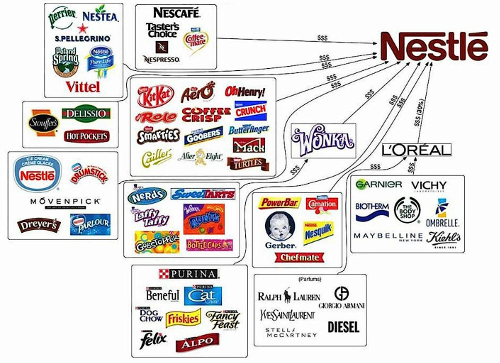 Image Source
Boycotting Nestle is one way in which We Can Make A Difference. How can you really justify buying their products anymore, especially as you know what they are like. Come On we really all can do so much better than this. Things will never change if we continue to elevate the Corporations that are blatantly destroying us and our home.
Don't even get me started on the way in Nestle 's history of depleting fresh water supplies for profit, again this is nothing new, along with the fact that it has been investigated for using child labour in cocoa farms. At the end of the day, Nestle which was founded in 1866, owns over 2,000 brands in 189 countries, with $89.8 billion in sales generated in 2017 alone. It has held the title of largest food company in the world since 2014. ( read it for yourself here.) All because most of us continue to buy their products.
We have the power to prevent this, by sending Nestle a strong message, a message that says Not In My Name and we can do this by Boycotting Them!, let your actions speak for you!