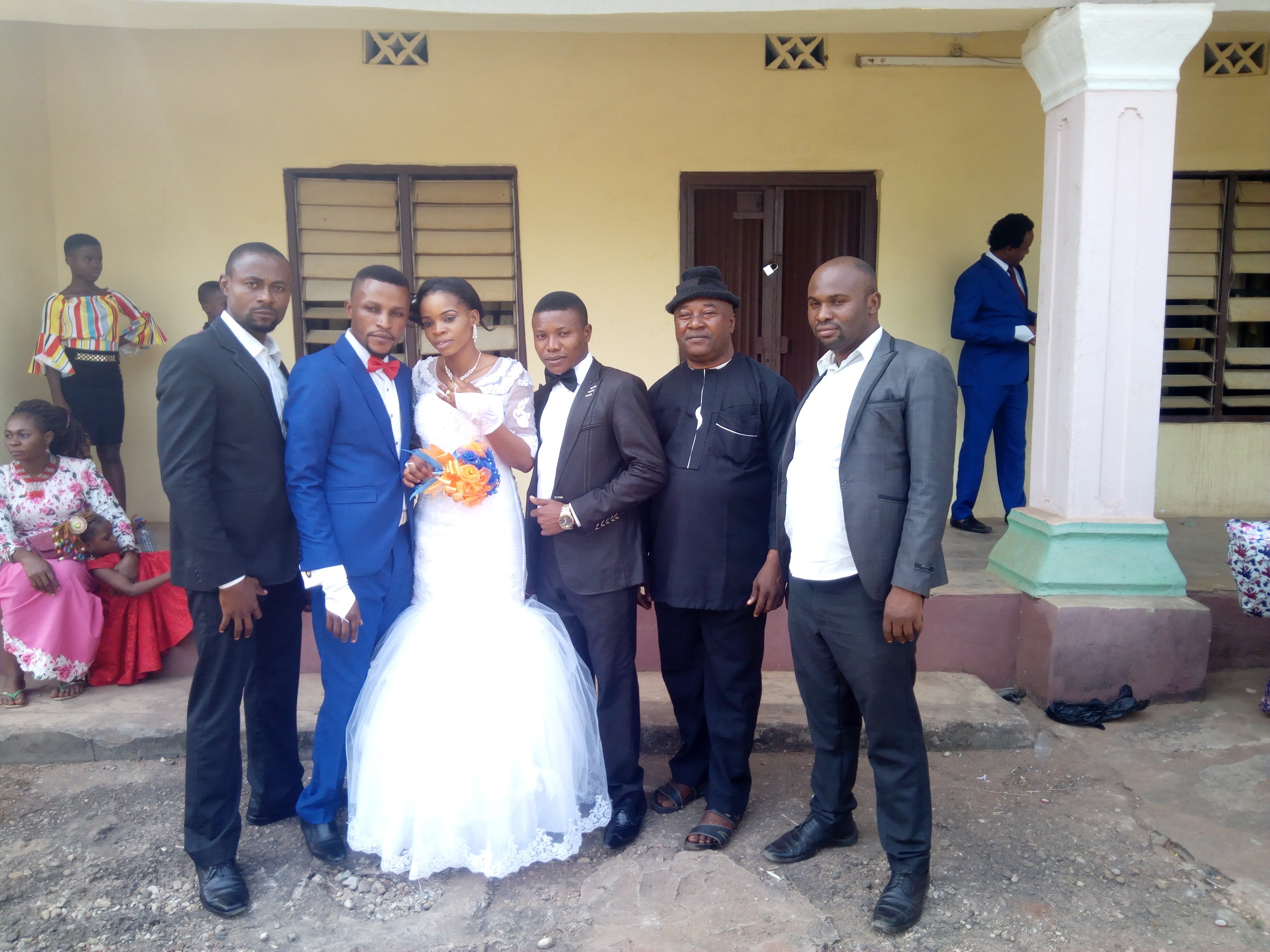 If Prince Harry was a Nigerian his family would have rejected Meghan Markle based on her history which is beyond her control. Nigerian families are jobless busybodies who will always want to impose their opinion on their relatives choice of spouse:
His mom would have said ...
Don't marry her she is not from our country. How can you leave all the beautiful girls in our country and marry an American? Not even a white American? I'm sure she is using Juju on you because you are not doing this with a clear eyes.
Prince Harry would have said,
No I can't marry a woman that is older than me. She is too old for me and won't respect me. She won't even bear kids for me because of age.
Let me go and find small pino pino girl and marry .
His father would have say..
Can't you see her parents don't live together. She is from a broken home and she won't make a good wife.
His aunt will say..
Did you not hear she is a divorcee?
She couldn't keep her first marriage and you think she will keep this one?
She is obviously following her mother's footsteps.
His sister who is already jealous that her brother wants to marry somebody more educated and exposed than her will chip in...
Bro what did you see in this ashawo (prostitute) actress that is all over the place, an industry pussy who has been passed around. She doesn't even look beautiful.
Brother pls don't marry her.
This one looks like she won't be submissive oh....
His brother will come in and say...
Big bros what did you see in this girl?
She is even rude.
The last time she came here she didn't even prostrate to greet me..she has no respect at all..
His male friends will come and add their own.
O boy no marry that girl oh..
Do you know that our friend in America?, He don fuck am nah..
How you go marry someone John has fucked? No try am oh
Then his neighbours will carry their busybody enter.
Neighbour neighbour. Na this girl you wan marry?
Shebi na she cook that jollof rice wey I eat that day wey no sweet?
How you go take marry girl wey no sabi cook? Abeg no marry her oh.....
Finally his pastor/Rev father/prophet/spiritual director will enter and scatter the whole things.
My son I have prayed and seen vision that this girl is not your wife.
She is possessed from the marine kingdom.
She will bring you bad luck and your business will crumble.
Don't marry her.
Do fasting and praying for you to meet your future wife....
And this is how a typical naija (Nigeria) man will loose his real destined wife based on one stupidity.
Naija man will always find one or two reason(s) to dump a woman he loves (they don't even know how to love).
That's why broken marriages are on the increase and not stopping anytime soon!
Happy married life to Prince Harry and Meghan Markle.