Teaching has been quite interesting and it's been a beautiful experience, from the silly naughty boys that won't stop crushing on their teacher, to how my hand suddenly becomes stiff when I want to flog my favourite students, or to talk about the pleasant moments when they wont stop cracking jokes to make me laugh or to watch the love drama going on between the boys and the girls and pretend I do not see them and the butterflies I get when they answer question brilliantly and most of all the heartbreaking moments when they perform poorly and find it difficult to express themselves in English language.
It's also a beautiful sight to see how they suddenly get over the fact that I said some harsh words to them or cane them;
"Aunty, we will miss you, we will miss you. Our 6th period is free, come and teach us" They would say happily, some of would running after me to assist with my books, bag and chalk box back to the teacher's office and I would wonder, aren't these the students t I just finished caning with every bone in me?
They can be quite frustrating. Sometimes after classes, I feel so tired, I feel down with headache after all the shouts and pleads to listen and not make noise.
So today, they had their Continuos assignment tests and I did the supervision for senior class two.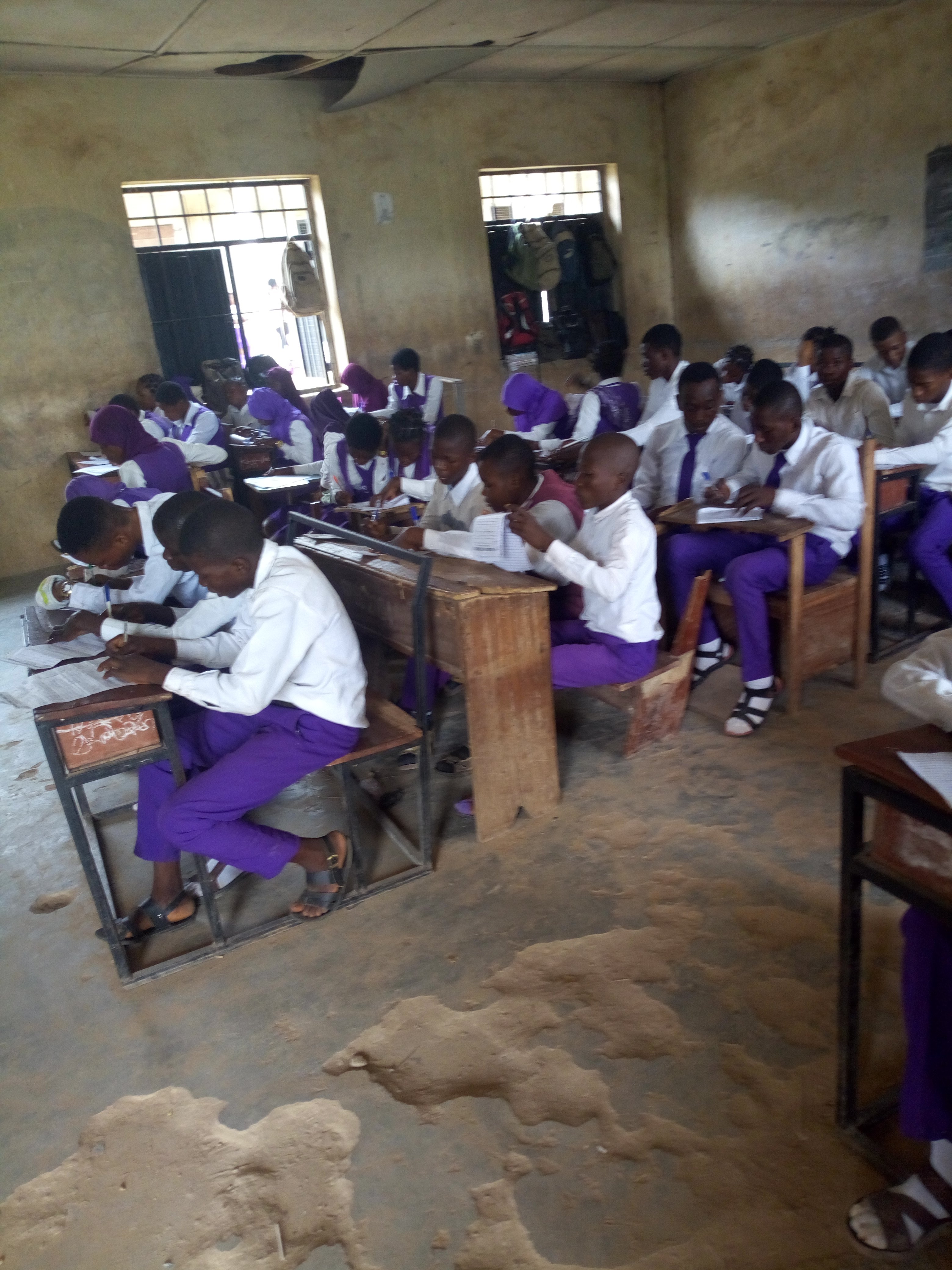 One of the question said;
Write a letter to the president of your country his drawing attention to the high rate of unemployment in the country and suggesting possible ways of creating job opportunities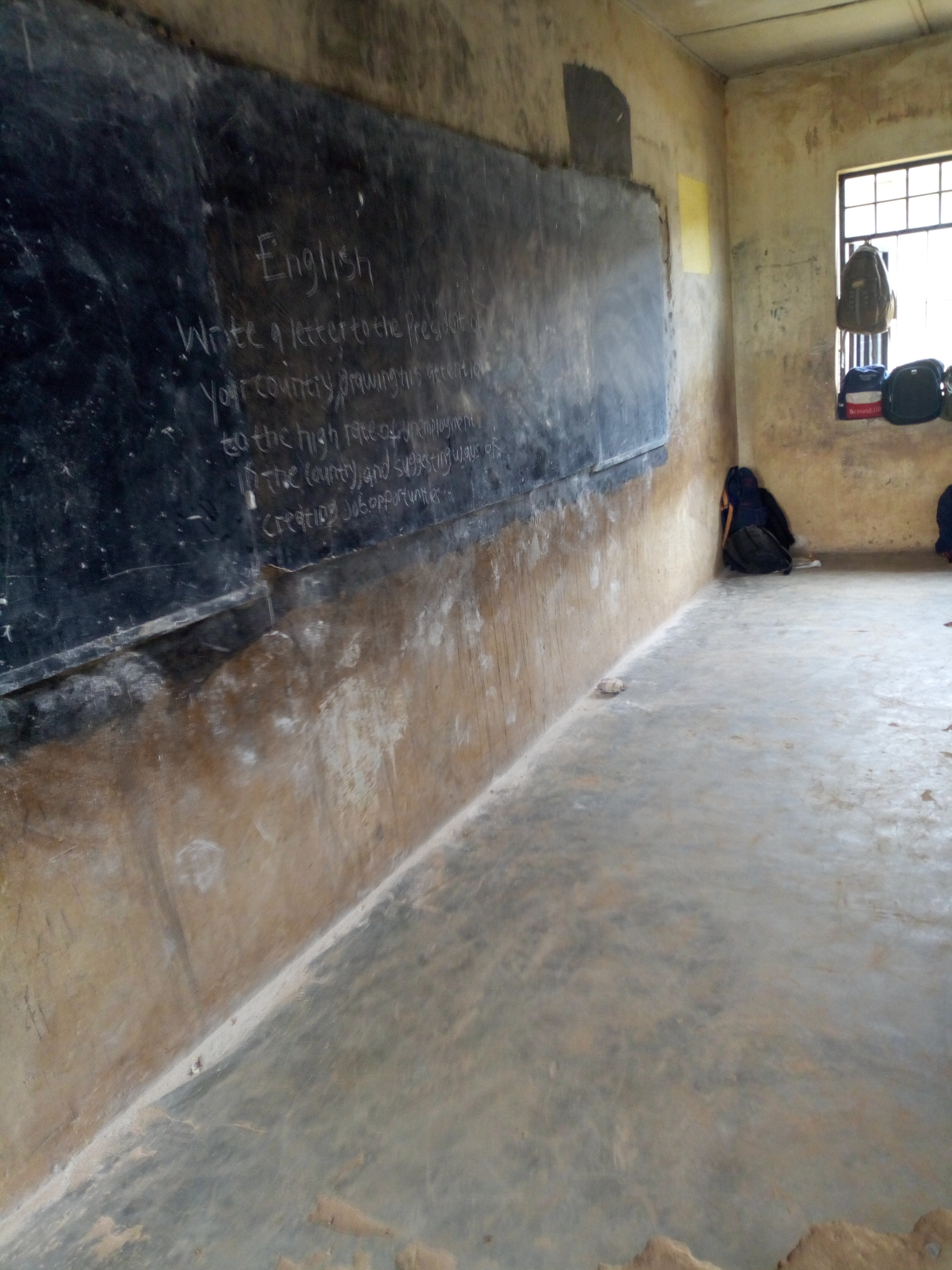 To my disbelief, When I was going round, I saw one of the students trying to draw a man, when I asked him what he was drawing, he said he was drawing "Buhari"
The rest of the students laughed out loud, I didnt find it funny. In some situations, all you can do is just stare, try to say something but instead stare harder and then finally just walk away.
While they were writing their test, some teacher came in to send those who were yet to pay their school fees out.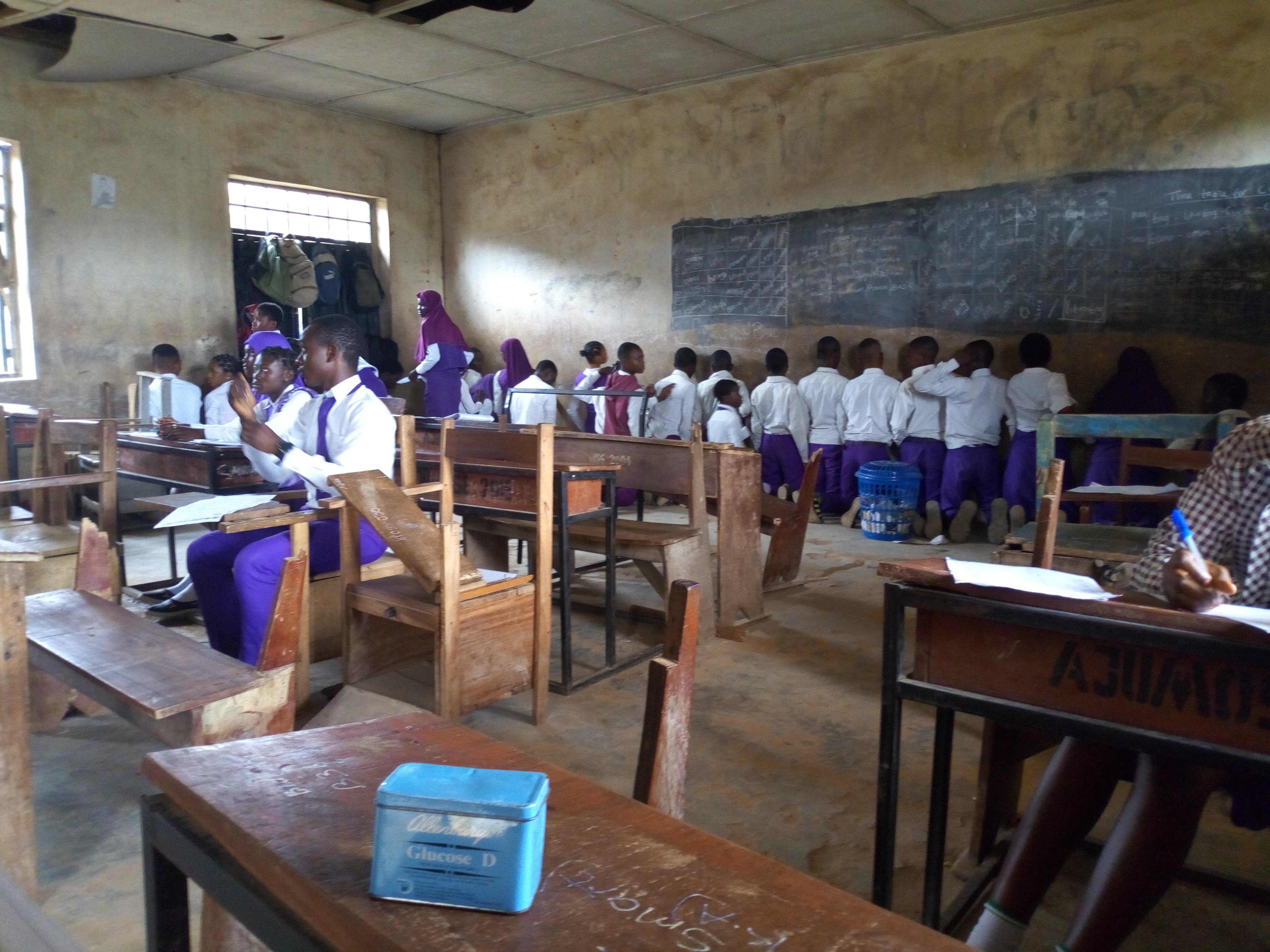 Those who hadn't pay were asked to kneel at the back of the class. They couldn't write their test. At first, when I first got to the school, I couldnt bear such sight but guess I am getting used to it and not to talk of the fact that the students even enjoy being sent out.
Below are some of the heartbreaking answers to the questions.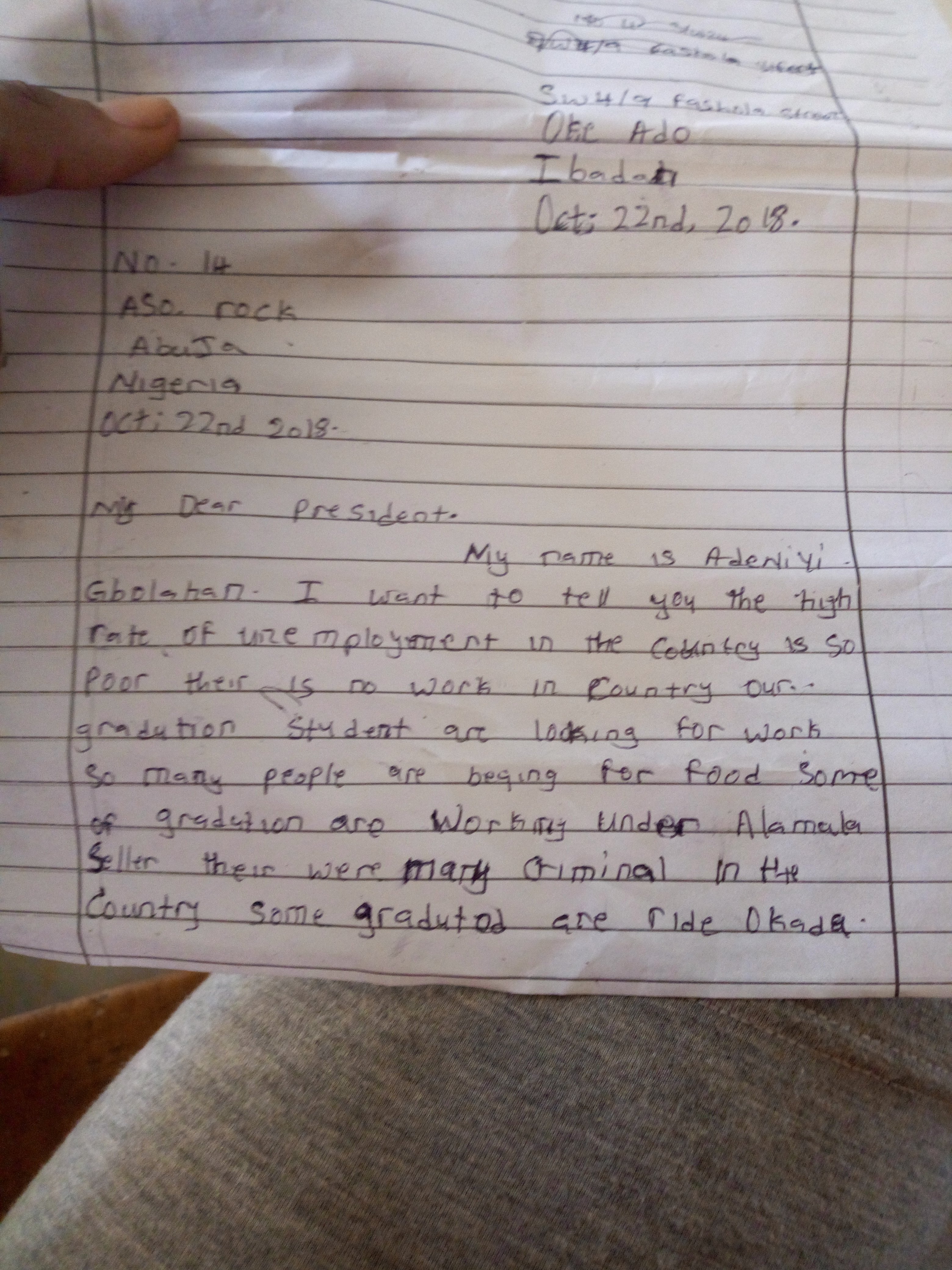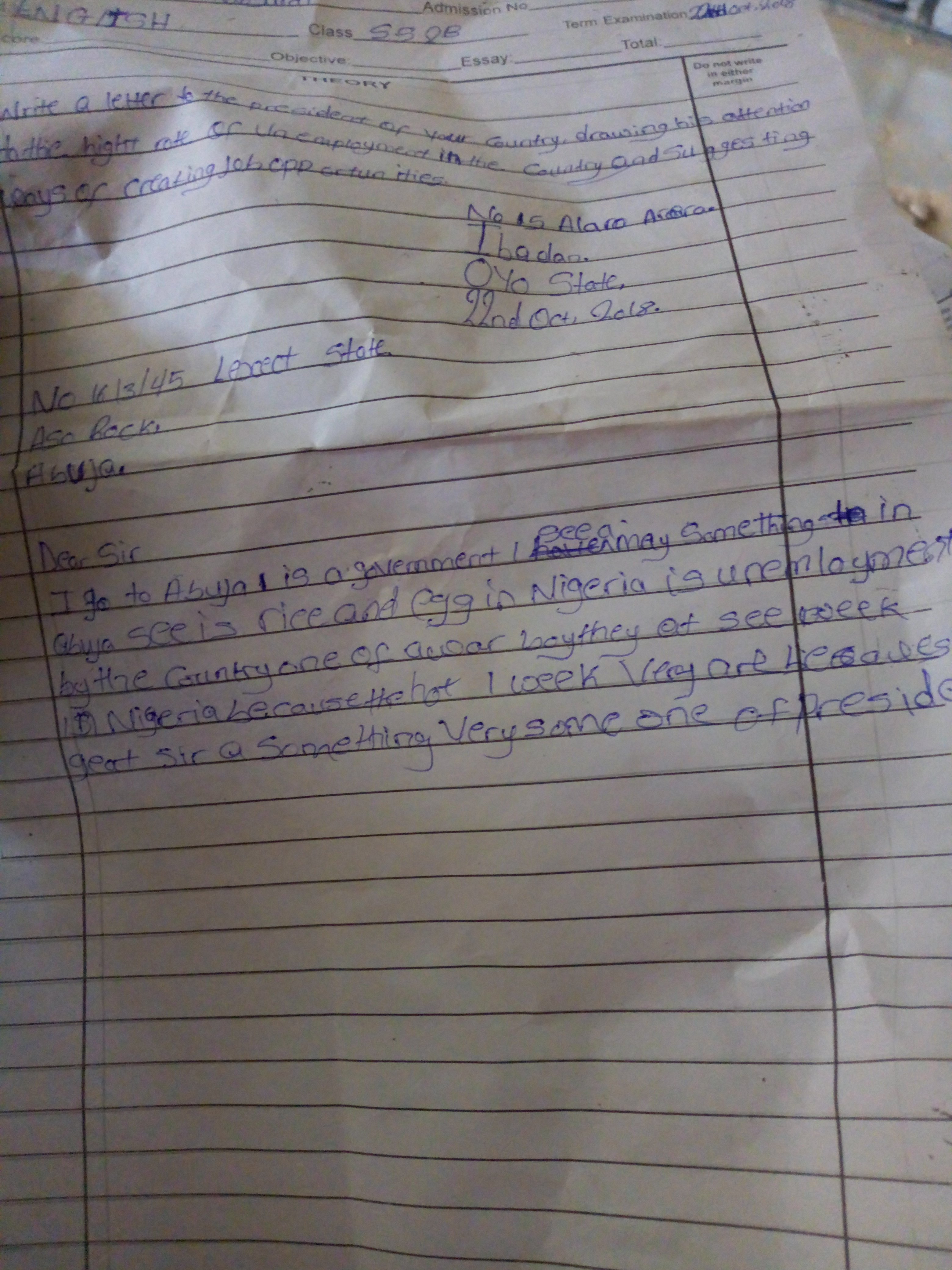 These are students who would be out of senior secondary school in a year time and they can't express themselves fluently in spoken and written English language.
There is a boy in junior secondary school 3, my favourite student, Ayo, I am very sure he would do justice to the question.
Is it the students fault or the teachers? Or the parents at home? Or should Buhari be blamed again for this?
I only hope it gets better, rather than watch and let evil continue, the least we can do is try to improve the society in our own little way.
This can be done by giving our best when duties call.
---
My Pen Bleeds!