When we talk about quality, aspects of improvement or excellence of something or someone are being considered. It can also be said that quality refers to the capacity that an object, service, person or organization can have to satisfy needs according to certain applicable and measured parameters, based on needs.
In the adoption of quality as an improvement process, there are some practices or methods developed and tested that allow the implementation of practices aimed at obtaining results with high levels of quality.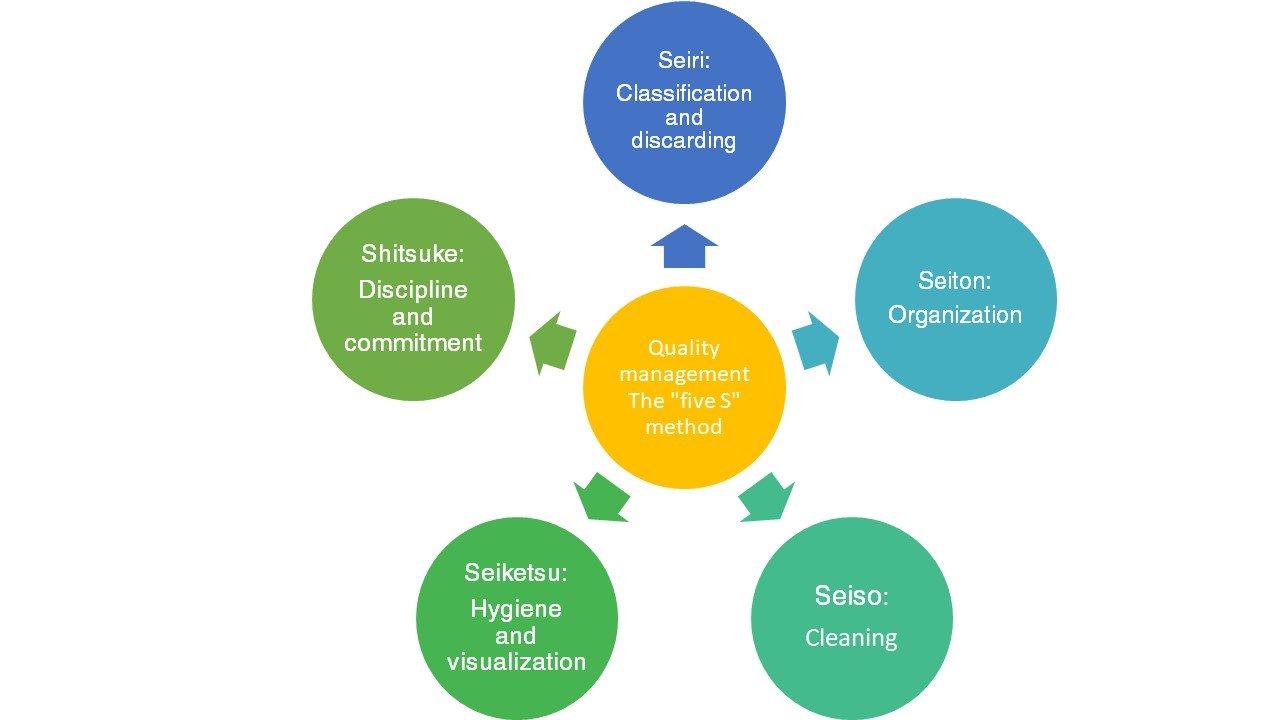 Imagen referencial
One of these practices is the method of the "5S", Japanese doctrine based on the integral maintenance of the environment, which seeks effectiveness through specific actions that improve all management, both in the workplace and personal.
This method is known as the "five S" method, because it involves five actions, which written in Japanese begin with the letter "S". These actions are: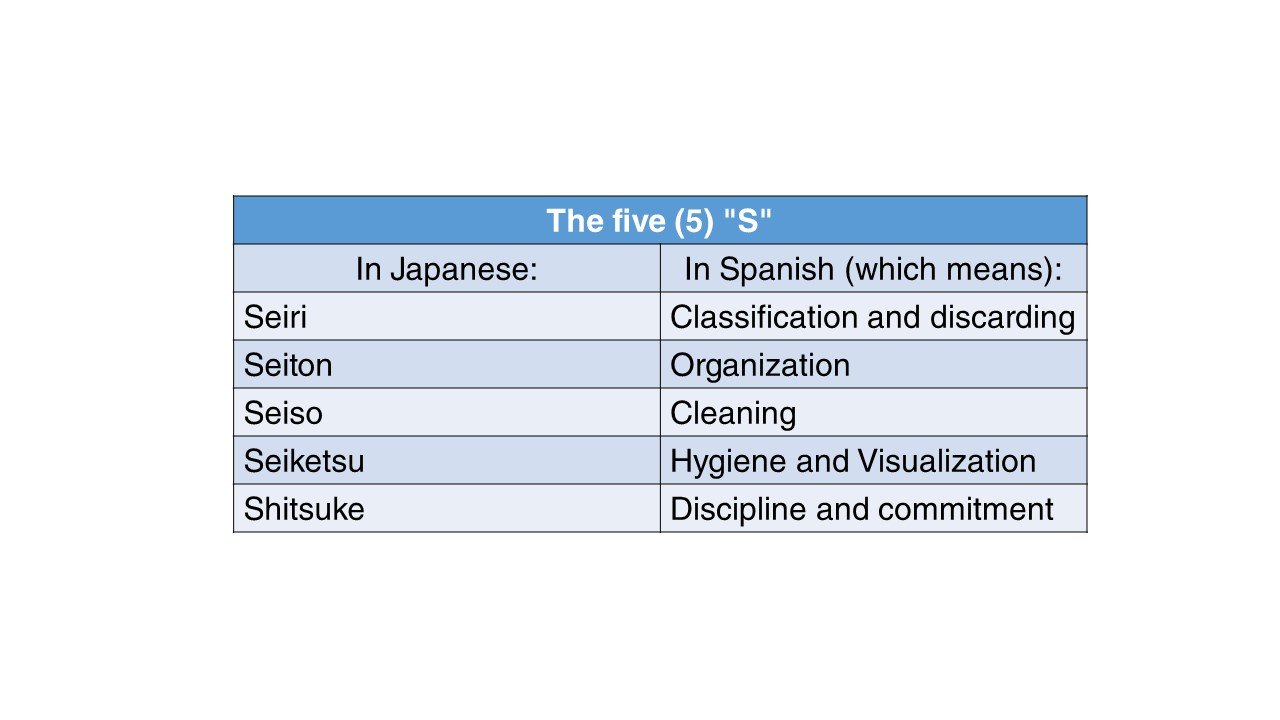 The "five S". Source: The author.
The Seiri, or its translation into Spanish; classification and discarding, try to separate the necessary things and those that are not, which allows to keep at hand the things that are required to have near and the rest located in the corresponding site, this according to an established order.
The Seiton, corresponds to the organization or application of effectiveness, allowing to get what is needed in the shortest possible time with the least effort, and then put everything back in its place. To be able to have an organization, each thing must have a single place of storage, and it must be stored in the proper way, in the necessary amount, and at a level of reliability that allows the work to be carried out efficiently.
The Seiso or cleaning; this action is based on maintaining the work site or stay in a clean manner, and each person must perform this action directly, at least not generating the dirty or the least possible. It is important to be in a clean environment, both for health and to improve productivity.
The Seiketsu or hygiene and visualization; Hygiene is about the factors that can have harmful effects on health, these factors being ventilation, illuminance, heat and cold, noise, dust, chemicals, radiation and ergonomics, aspects that must be identified, measured and corrected to improve the image and feeling of the person, the site or an organization.
Finally, you have the Shitsuke; or commitment and discipline, action that deals with the will to do things when they should be done, generating the improvement of the personal or work environment based on good habits, which are acquired through training and training, leaving in the past bad habits, and putting into practice what has recently been learned, thus applying continuous improvement.
For the Spanish-English translation, use a translator.
So far I leave this publication. In future installments I will develop more on the theme of the "five S".
I hope you enjoyed the reading, and also, I would like to read your comments about it. Thanks for stopping by my blog.