My personal prediction for elastic.
One more small correction down to complete wave E of the ascending triangle after which could slingshot the price up towards $1.12 minimum!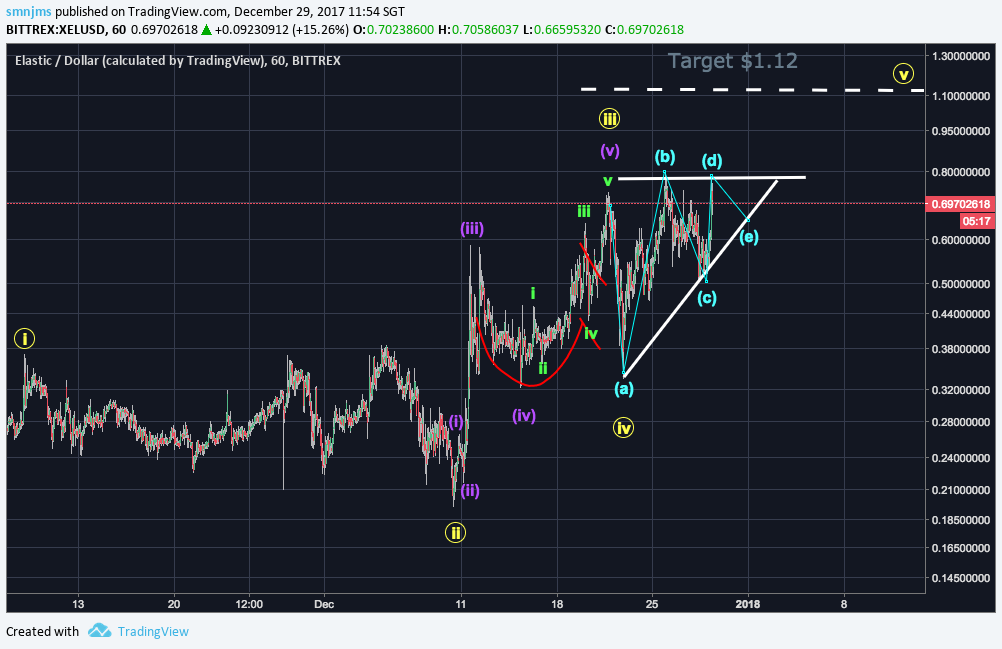 This is purely a prediction based off my knowledge and learning experience from the last 3 months. Please do not take it as financial advice.
If you are keen to learn more i would highly recommend @haejin's blog for more on Elliott wave theory!