Myself and a small group of artists were tasked with the job of creating a text based artwork or poem, we were paired with other artists with the intent to collaborate and create something unique inspired by the poems that they would create.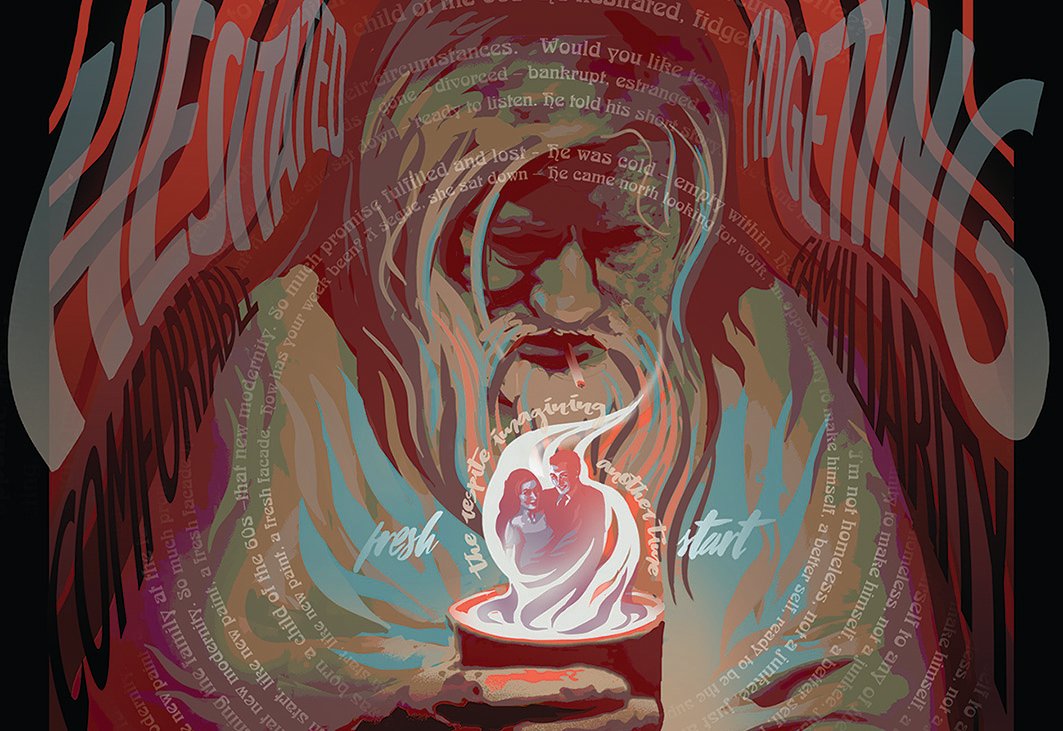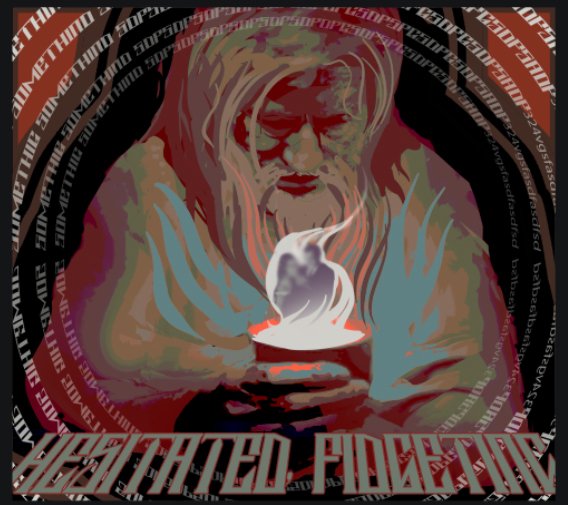 Early stages planning and fleshing out the concept. The general idea was based around nomadic traveler who had fallen on hard times, seen holding a cup of soup. We had to incorporate as much of the poem as possible. It seemed fitting the text would be weaving and circling around the man as if the thoughts and poem were circling his mind, almost haunting.
---
---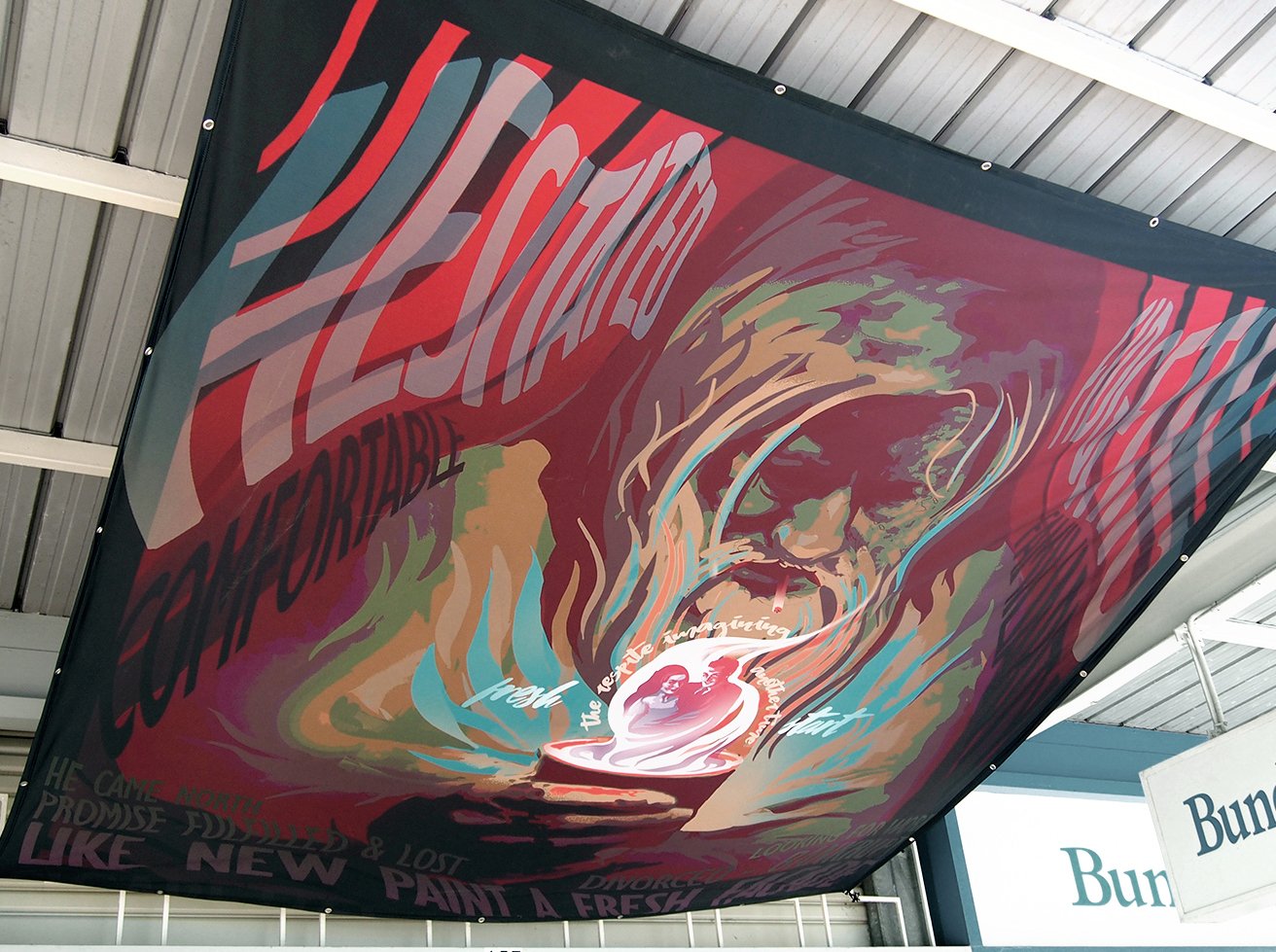 The Civic arcade, the building in which the artwork would be displayed was built around the 1960's, I designed the artwork drawing influence from gig posters in the same era and the narrative would be a metaphor for the building. The narrative is also based on an event that happened when Cheryl was volunteering at Andy's Place (Uniting Church soup kitchen) 15 years ago. She was the waitress.
---
---
By Cheryl Ratcliffe
*Would you like tea, coffee? Sugar? Your meal will be served shortly. Help yourself to any of the free groceries. It's best to get in early. He hesitated, fidgeting, watching the family at the table opposite; the children boisterous, oblivious to their circumstances.
He was cold – empty within. He wanted to declare – I'm not homeless, not a junkee, just alone, lonely, broke and hungry. He was born a child of the 60s –that new modernity. So much promise fulfilled and lost - marriage – a business – kids – gone – divorced – bankrupt – estranged – new modern times.
He came north looking for work, an opportunity to make himself, a better self, ready to be the superhero men are supposed to be. A fresh start, like new paint, a fresh facade.
How has your week been? A segue, she sat down – ready to listen. He told his short story. No work. Too much rain. Rent to pay, a caravan park. Cigarettes - the only comfort. No income. He enjoyed the charity, free food - the respite – imagining another time – a different restaurant with a polished terrazzo floor and comfortable familiarity. Embarrassed by his desperation, he smiled inwardly - grateful to Bundaberg and the kindness of strangers.*