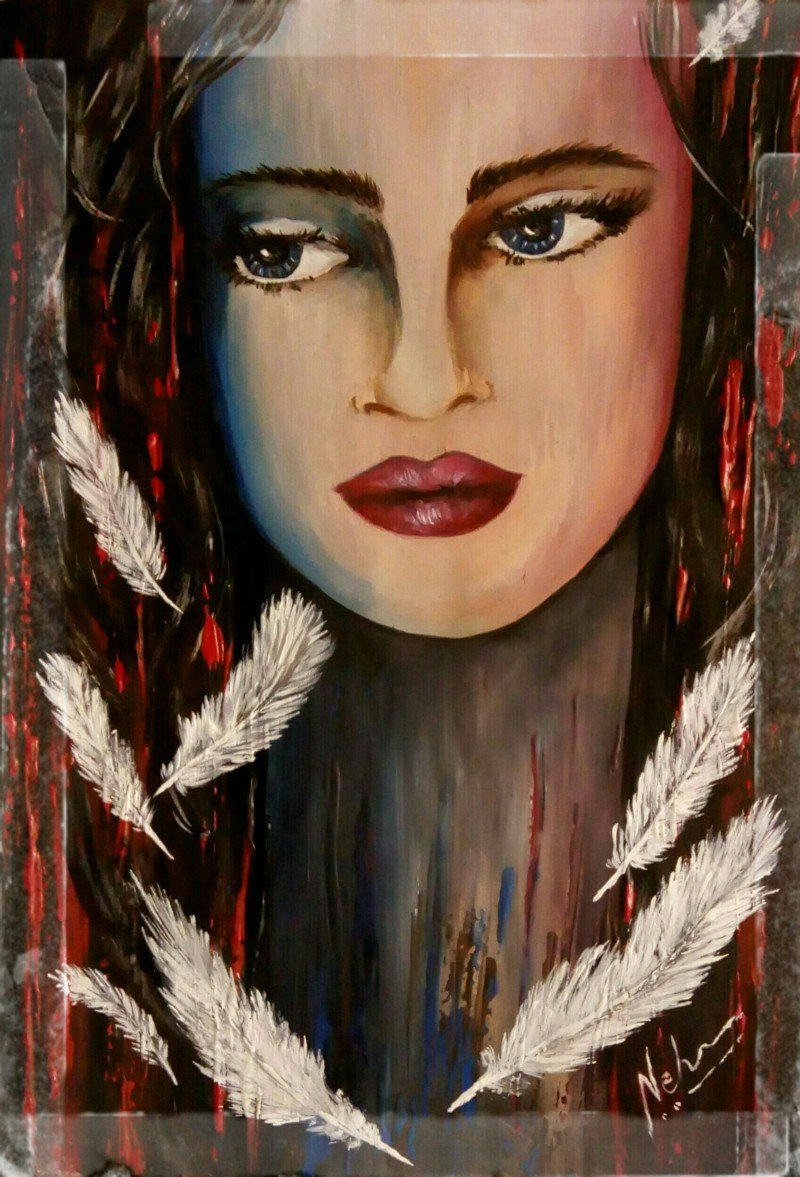 The beauty of art is that it is self explanatory. Thoughts in words or thoughts in colour, both are just expressions of a meandering mind :) . I like to dedicate poems to my paintings.
Here is my art and poetry composition, - "The Mutant ...."
THE MUTANT ....
At every turn , every twist.
At every step and breath she took,
She knew something was amiss.
Something just didn't feel right.
Even when things were perfect, it just didn't feel right !
Hell ! One day she realised that it was she who was not right.
She just did not fit into the cage !
Her soul was free .
Full of love.
Her thoughts were from far beyond.
She did not fit in.
World accused her of being a rebel.
Too strong and too independent.
Not good for her to be so, they said.
They accused her of being too "off the track".
Was she ?
Or her accusers were in abject misalignment !
Mutant she was,she finally realised.
To fit into the cage she stopped trying.
She allowed herself to breathe free.
In her own peace and her passion.
Her eyes smiled.
Her beauty shone through.
And people thought she was a goddess !
But just a mutant she was.
A mutant who stopped trying to fit into the cage.
A mutant who embraced her different hue.
Just a mutant not meant for the cage ! .....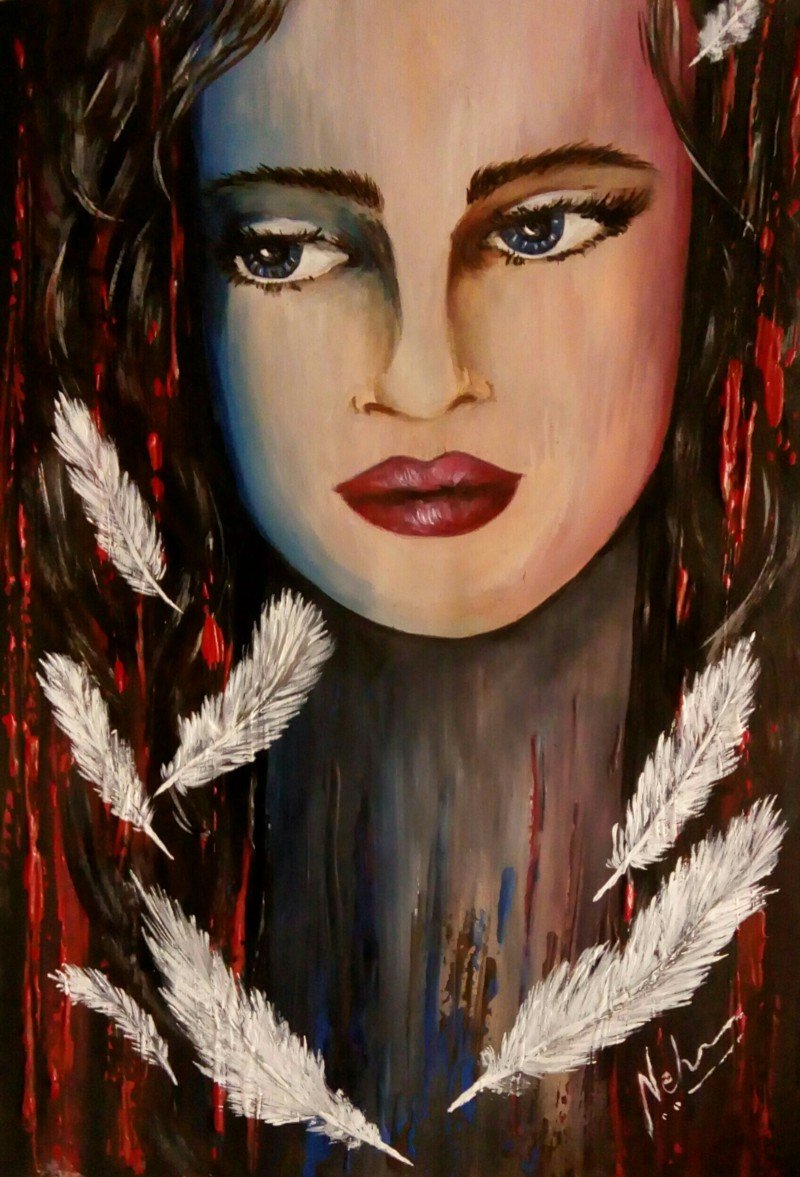 Watercolour & Acrylic on paper by Neha B
Embrace your uniqueness. Your beauty lies in your uniqueness.
Thank you for your appreciation and support.
Success to all. :)