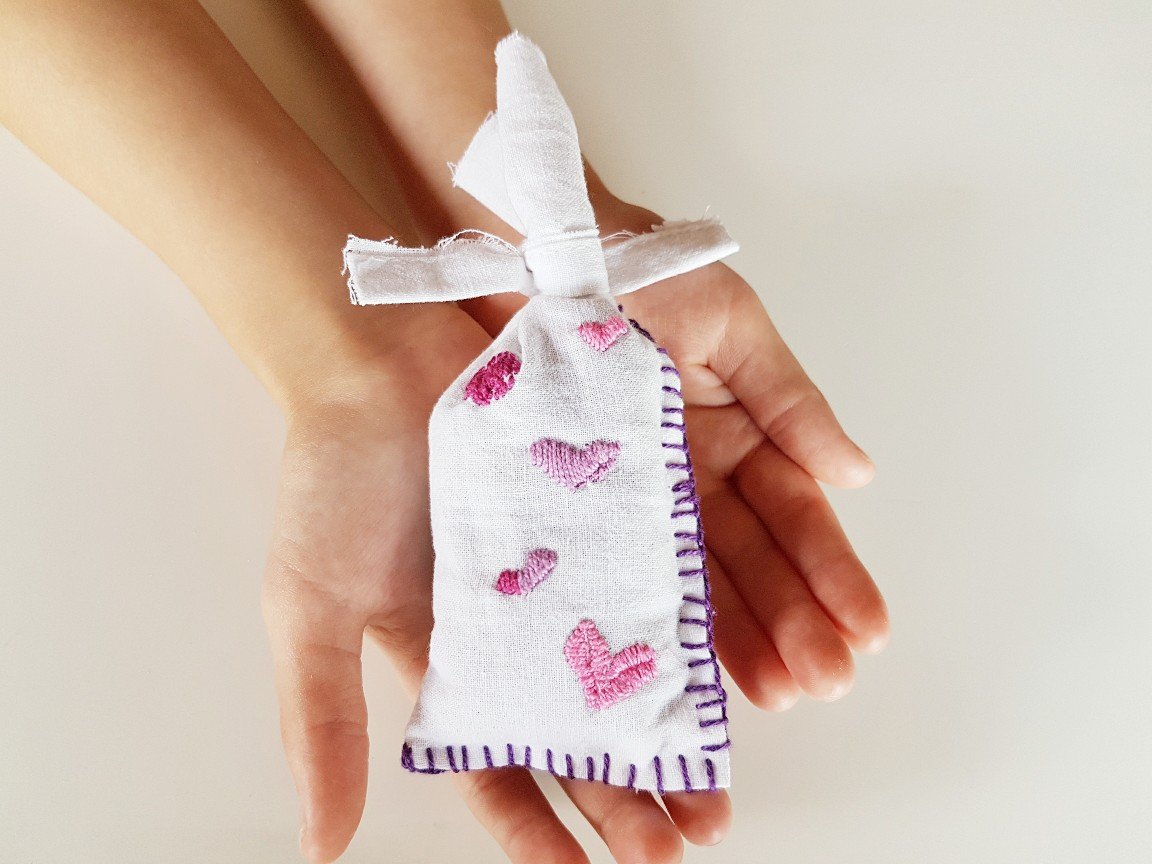 Hi everyone.
@djynn is here writing for @super-em.
@super-em is always kind of into sewing and because her big sister @justaboutart is doing embroidery, she wants to try it as well...of course.
So here it is...I drew some hearts for her and told her to fill it with stitches.
I told her to divide each heart into 2 or 3 just like when you draw patterns on tile or ZIA, so it's easier to make stitches.
She is not too bad!
I don't think I sewed like this when I was 8 years old.
I hated sewing class at school and my mark was always C- haha.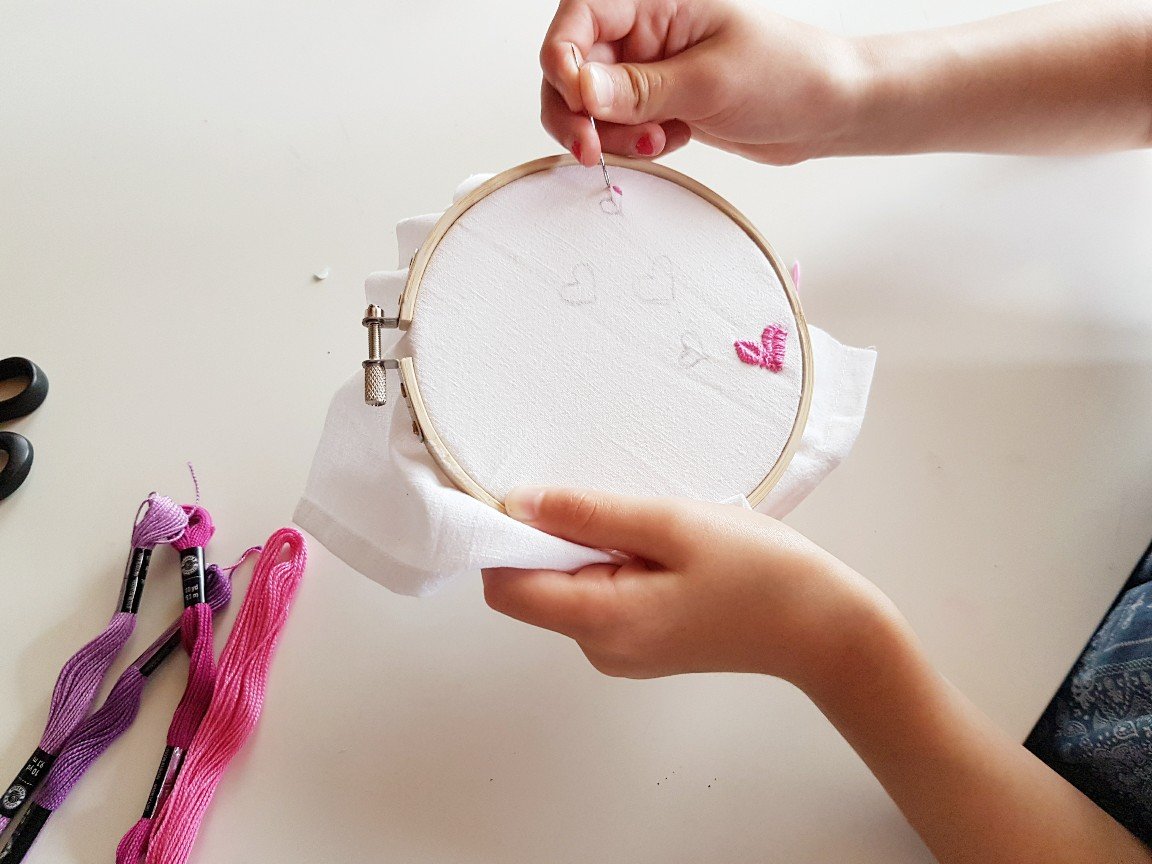 She made it into a lavender sachet and gave it to her freind.
I requested one for me but I haven't got it yet.
@super-em is busy with something else now hahaha...busy kid!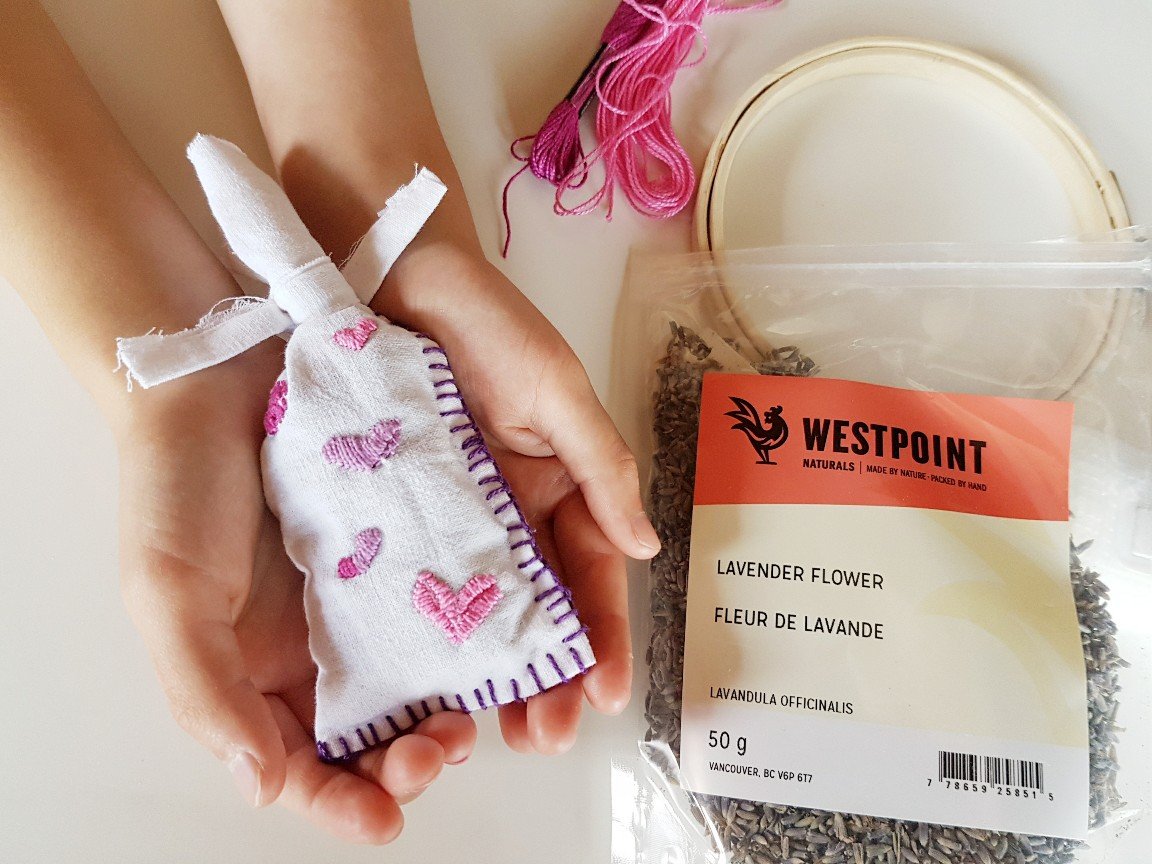 I hope you like it as much I do.
Thanks for visiting.
Love,
@djynn