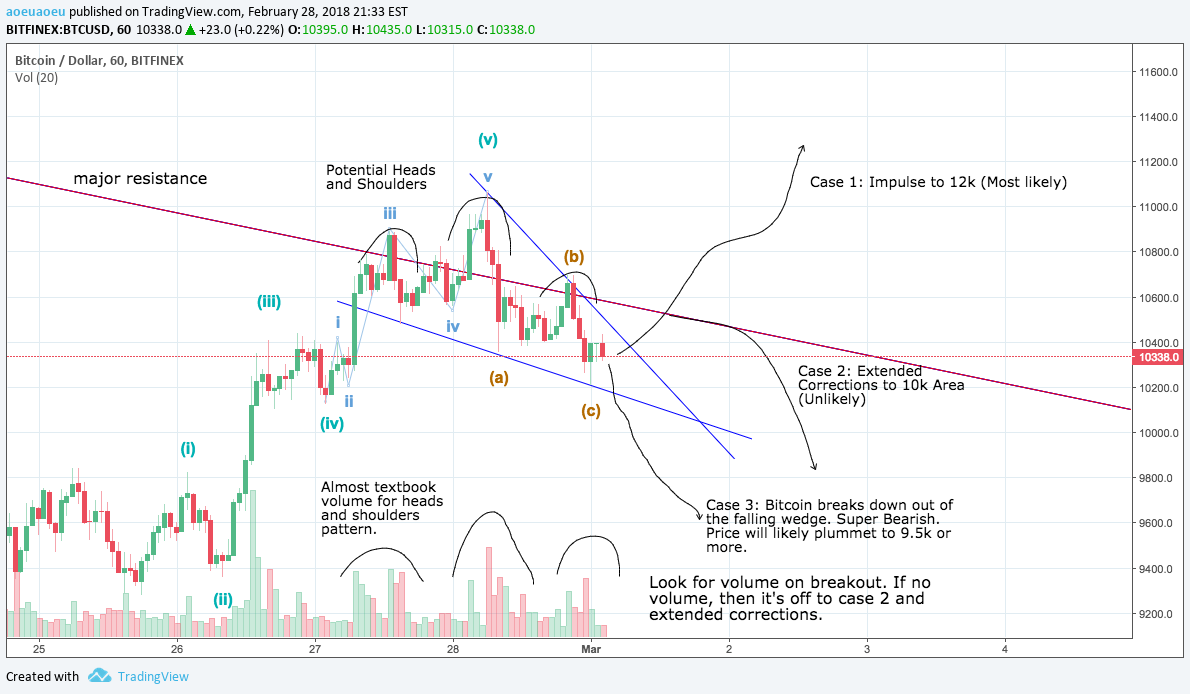 Bitcoin completed another set of impulse waves up and has already completed it's ABC correction. The correction took form in the shape of an extremely bullish pattern: the falling wedge (blue). Usually, prices explode violently out of these patterns, whether it's cryptos, stocks, or forex.
However, we also see Bitcoin hovering over a major resistance trend line (red). Bitcoin could have an extended correction in the shape of a WXY. But until the impulse fails, or unless Bitcoin breaks out of the wedge with no volume, I would have to assume the bullish scenario.
An extremely bearish scenario that I what to discuss is the possible head and shoulders pattern. If the price breaks below the falling wedge, we could see the price plummet to sub-9.5k levels. Nonetheless, until the price breaks below the neckline, I would not assume this pattern is in play.
Entry: 10.4k
Stop: 9.9k
Target: 12k
Time frame: Up to 1 week