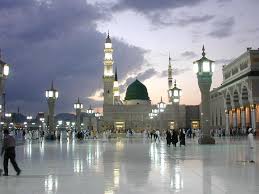 The miraculous journey started from Makkah (Saudi Arabia Holy city) to Jerusalem and then to heaven.
The miraculous journey was the experience of the Prophet Muhammad and started from Makkah to Jerusalem where he offered prayers along with other prophets like a transit and
then an ascension to the heaven journey continued.
Prophet Muhammad (PBUH) traveled to the 7th heaven, and on each heaven, he met the following prophets;
1st Heaven met Adam (AS) peace be upon him
2nd Heaven met Isa (AS) and Yahya (AS) peace be upon them
3rd Heaven met Yusuf (AS) peace be upon him
4th Heaven met Idris (AS) peace be upon him
6th Heaven met Haroon (AS) peace be upon him
6th Heaven met Musa (AS) peace be upon him
7th Heaven met Ibrahim (AS) peace be upon him
On that bases Muslims all over the world joyfully celebrate that night's anniversary by offering optional prayers during this night, and in many Muslim countries, illuminates their cities with extra electric lights and candles.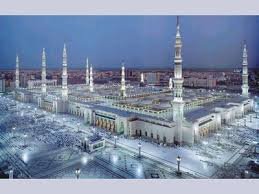 According to some of scholars, that journey is believed to have taken place just over a year before the migration of Prophet Muhammad from Makkah to Madina, on the 27th of Rajab.(islamic calendar month)
The Quran only mentions that the Prophet was taken from the Ka'bah to the mosque in Jerusalem, and specifies that the purpose of the journey was such that God might "show him some of His signs". Beyond this, The Quran does not textually concern itself with any detail.
According to the first verse of chapter 17, Al-Isra, from the Quran refers to this journey, followed by a detailed explanation of the verse by Sayyid Abul Ala Mawdudi.
Holy is He Who carried His servant by night from the Holy Mosque (in Makka) to the farther Mosque (in Jerusalem) - whose surroundings We have blessed - that We might show him some of Our signs 1. Indeed He alone is All-Hearing, All-Seeing. (Quran 17:1)
Detailed reports about it are found in the works of Hadith and Sirah and have been narrated from as many as twenty-five Companions. The most exhaustive reports are those from Anas ibn Malik, Malik ibn Sa'sa'ah, Abu Dharr al-Ghifari and Abu Hurayrah. Some other details have been narrated by 'Umar, 'Ali, 'Abd Allah ibn Mas'ud, 'Abd Allah ibn Abbas, Abu Sa'id al-Khudri, Hudhayfah ibn al-Yaman, and 'A'ishah among other Companions of the Prophet
There are different narratives of what happened during the Mi'raj, but most accounts have the same elements: Muhammad ascended into heaven with angelic help, the angel Gabriel and met a different prophet at each of the seven levels of heaven; first Adam, then John the Baptist and Jesus, then Joseph, then Idris, then Aaron, then Moses, and lastly Abraham. After Muhammad meets with Abraham, he continues on to meet God without Gabriel. God tells Muhammad that his people must pray 50 times a day, but as Muhammad descends back to Earth, he meets Moses who tells Muhammad to go back to God and ask for fewer prayers because 50 is too many. Muhammad goes between Moses and God nine times, until the prayers are reduced to the five daily prayers, which God will reward tenfold.[16] That again, Moses told Muhammad to ask for even lesser but Muhammad felt ashamed and said that even with lesser prayer times, his followers might not even perform diligently and said he is thankful for the five.