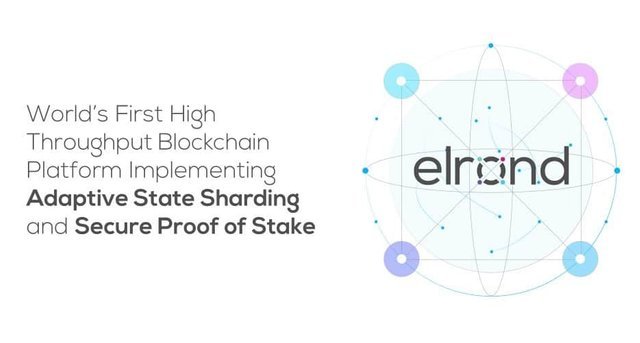 At the moment, the cost effectiveness cannot be determined, as the team has not yet released any information about the economy of tokens, but they compare themselves with projects whose cost varies from $ 50 billion (Eth) to $ 650 million (Zilliqa), $ 4 million (Algorand ) and operate in the same spectrum the development of the blockchain, and EOS (estimation of $ 10 billion), Hashgraph (an increase of $ 300 million), Thunder (estimated at $ 100 million), Kadena (an increase of $ 12 million), so it is expected that the project will be at least $ 50. million it is not clear how the team Elrond will determine the actual financial needs for the project and how it will generate income from the use of the platform.
Update: with the first version of the slide group team provided detailed information about the economy of tokens, setting a hard limit in the amount of $ 15.2 million. USA for 55% of tokens, creating the estimate of $ 27.6 million. The United States, which in comparison with evaluations of competitors are much lower. We believe the hard limit will not be satisfied these bearish sentiments in the market, however, for Elrond was a strong company with a revenue stream requires 15.2 million.
Update # 2: Several scenarios provided by the team and defining the latter approach with a significant reduction hardcap 5 million USD for 40% of tokens, creating the rating at 12.5 million dollars, and set the standard for the development of protocols and networks in relation to the mass appraisal. of its competitors. This suggests that the team will soon re-issue and have organic growth based on demand, rather than not delivering and at the risk of the future development of the project, and we like it.
Due to the yet undefined status of cryptocurrencies and getkey policy regulators about the technology of blockchain and cryptocurrency on the whole space of the EU, notably Switzerland, the team Elrond Network decided to register Elrond Ltd. in St Julian's in Malta — the number of the company C88751.