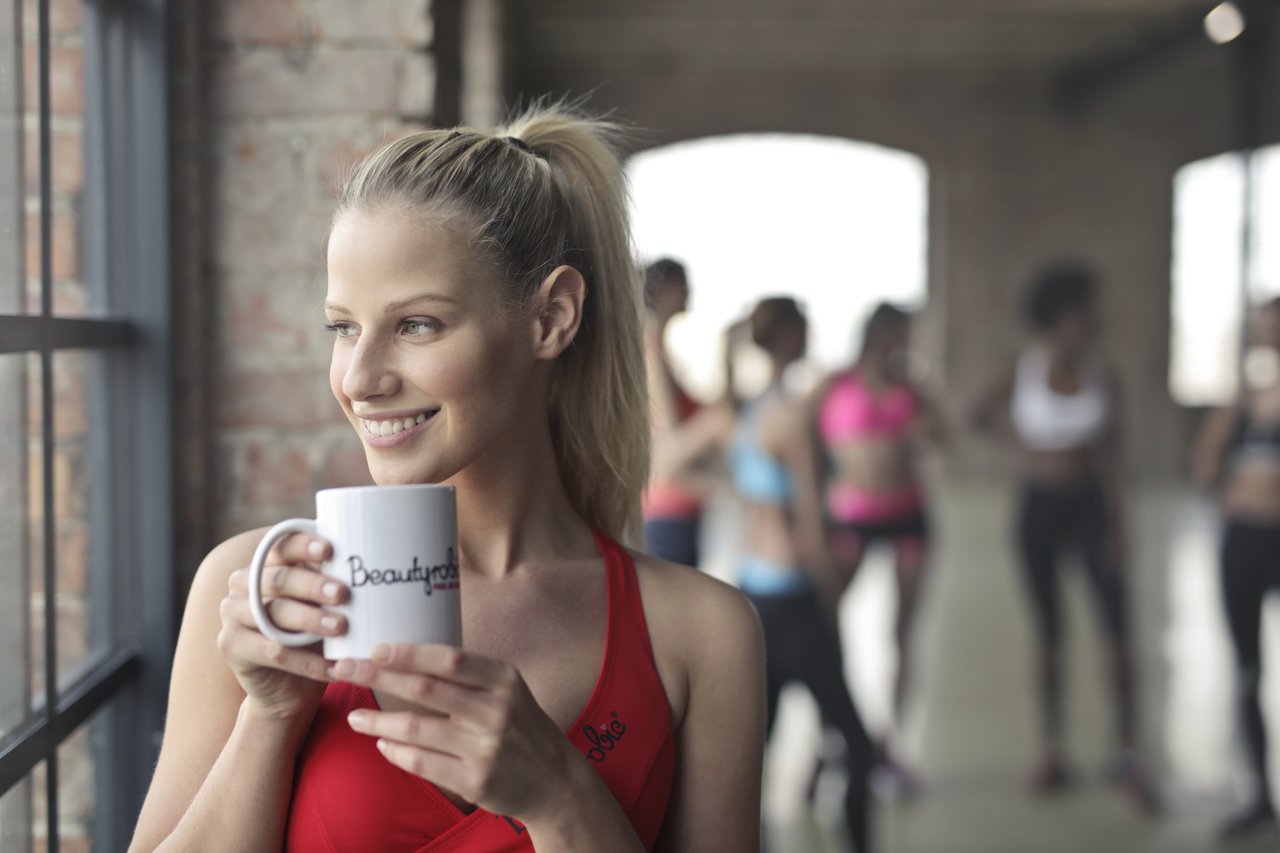 Dermal fillers are a highly popular aesthetic treatment that yield high patient satisfaction. If you have an aesthetics practice or a medical clinic, chances are you have thought about offering this treatment to your patients. Where can you get dermal filler training? At Empire Medical Training, we are the aesthetics industry's leading school for courses that focus on this treatment. We have over 100,000 graduates and more than two decades of experience.
Why Should You Add Dermal Fillers to Your Practice?
High Demand
In the United States, getting dermal fillers is the second most popular non-invasive aesthetic treatment available. Over 6 million American patients choose this treatment every year. Worldwide, this treatment is twice as popular as Botox. Furthermore, marketing research shows that the demand will continue to grow over the next few years.
Satisfaction With the Results
This treatment is very safe and highly effective. It yields immediate, visible results that last 9 to 18 months. For your practice, patient satisfaction means good referrals, repeat customers, and high ratings.
Repeat Customers
While fillers are highly effective for a significant period of time, patients will have to return to your office about once a year if they want to keep up their results. This means recurring revenue for your practice.
A High Return on Investment
In profits, fillers yield about $400 per syringe. A typical training program will cost between $1,000 and $2,000. At Empire Medical Training, our prices include all medical supplies and products used in the course. Considering the high demand for this treatment and the relatively low cost of a training course, you will enjoy significant financial gains when you begin offering fillers to patients.
Who Can Legally Administer Dermal Fillers?
Licensed healthcare professionals can perform these injections for patients. In most states, all trained, certified physicians can administer this service. States vary according to the laws regarding nurse practitioners and dentists. State by state, medical boards set their own regulations pertaining to who can and cannot offer this treatment. It is best to check with your state medical society to make sure you have the required licensing before you begin a training program.
Who Is a Good Candidate for This Treatment?
After you add dermal fillers to your practice, who will your patients be? This treatment is FDA-approved for use in patients age 18 to 65. While it is most popular with people over the age of 40, it is on the upswing among younger patients and trending in the late 20s-30s demographic. It is popular among both men and women. This means that you can market this service to a broad range of people.
How Does This Treatment Benefit Your Patients?
This treatment is a highly effective way to promote younger looking skin and enhancing the aesthetics of the face, including the cheeks and the lips. It can help your patients look and feel their best.
The products are almost 100% natural, except for the added agents that make the injections more comfortable. This treatment relies mostly on hyaluronic acid, which is a naturally occurring substance in the skin. It helps keep the skin hydrated and firm. As we age, our hyaluronic acid production decreases. This treatment can help restore it.
Where Can You Get Dermal Filler Training?
At an Accredited Training Program
It is very important that you undertake a certification course through an accredited organization. YouTube videos and other forms of online instruction are not sufficient to prepare you to begin providing this treatment. Administering this treatment safely with desired results requires specific knowledge about:
Facial anatomy
Injection sites and needle placement
Injection depths
Product choice
Beyond this information, you need to understand the art of performing the treatment. With each syringe, you have a limited amount of product. Knowing how to distribute the product for best results will enable you to deliver the results you promise your patients. During your training program, an experienced aesthetician can share the correct technique and give you a sense of how to best handle the syringe.
All Over the United States
At Empire Medical Training, we offer dermal filler training programs all over the United States, including all major cities. We have hosted programs in New York, Las Vegas, Atlanta, Nashville, Philadelphia, Riverside, New Orleans, Detroit, Austin Charlotte, Orlando, Dallas, Los Angeles, Tampa, Fort Lauderdale, Houston, Detroit, Naples, Raleigh, San Diego, Charleston, Boston, and beyond. Chances are, you will not have to travel far to get the training you need.
Our programs are fully accredited by the Accreditation Council for Continuing Medical Education (ACCME).
In these cities, our programs take place in 5-star hotels. They are taught by experts in the field of aesthetics who share the "pearls" of knowledge that, for many, have helped achieve celebrity renown.
What Does a Dermal Filler Training Course Cover?
At Empire Medical Training, we offer several courses designed to prepare you to start offering patients this treatment. Our hands-on course covers the most widely used products, facial anatomy, injection technique, and more. The second part of the day focuses on live injections with volunteers.
The Most Popular Products
Hyaluronic acid products are the base of 94% of filler injections. Specific products that use hyaluronic acid include Juvederm Ultra, Juvederm Ultra Plus, Restylane, and Belotero Balance. Our course will prepare work with these products and others, including:
Radiesse and Radiesse + (calcium hydroxylapatite)
Sculptra (poly l lactic acid)
Belafil/Artefill Non-HA Filler (polymethyl methacrylate)
The course also discusses PRP for aesthetics, autologous fat grafting, and anesthetics such as topical gels and facial nerve blocks.
Facial Anatomy
Our course will help you review facial anatomy with a specific emphasis on aging skin. We discuss how fillers are used to rejuvenate the skin and the different types of products available (biodegradable, semi-permanent, and permanent). We focus on areas of the face that respond well to dermal injections. We also examine the important differences between the composition of the product and the tissue at the injection sites.
Injection Technique
During our course, you will learn how to inject the product and how to avoid an adverse response. All protocols for injection will be shared with you. You will be prepared for the unlikely event of an adverse reaction with specific techniques to correct it.
During this part of the course, we will locate specific injection sites and discuss injection depths. Our experts will discuss how injection technique varies in male vs female faces. Our focus is on the face, lips, and cheeks. Specifically, you will learn how to:
Enhance the cupid's bow
Enhance the lips
Mitigate or eliminate nasolabial folds
Augment the cheeks
Correct eye hallows
Rejuvenate the hands
Correct pre-jowl sulcus
Anesthetic Options
Some different products and techniques you can use to make your patients more comfortable (and which are discussed in our course) include:
Topicals
Infraorbital
Mental Foramen Dental Blocks
Lidocaine
Other Topics
Our course not only prepares you to perform injections: it also gives you background, context, and marketing insights that can help you incorporate these into your practice. We will discuss the history and objectives of this treatment. Furthermore, we will share strategies that you can use to develop marketing materials and attract prospects.
Throughout the course, we will explain how to best interact with your patients and ensure that they have a positive experience with this treatment. You will learn how to assess whether a prospect is a good candidate, how to establish patient expectations, and, ultimately, how to deliver on your promises.
The Importance of the Hands-On Experience
One of the most exciting aspects of our course is the fact that it offers extensive hands-on experience with volunteers. The entire afternoon is devoted to demonstrating the proper technique and giving you ample time to practice. Within reason, you will be allowed to practice as many times as you would like.
Your injections will be supervised by members of our expert faculty. In the process of observing you, they will share their techniques and give you exclusive tips on how you can achieve world-class results. As mentioned before, theoretical knowledge alone won't prepare you to administer high-quality injections. The art of this treatment can only be learned through direct observation and practice.
Consider Combining Dermal Filler Training and Botox Training
If you are excited about adding dermal fillers to your practices' offerings, consider expanding into Botox as well. Botox offers many of the same advantages. It is an extremely popular treatment, offers a high return on investment, and can be learned without spending a great deal of time or money.
Like dermal fillers, Botox creates satisfied patients who will recommend your practice and return to keep up their results. It is a highly effective treatment that delivers results that last around 6 months. Many patients choose to combine dermal filler treatments and Botox. For that reason, it is a good idea to offer both services at your practice. When you offer both, you will be able to offer your patients a range of options, recommending a treatment plan that will best help them achieve the results they want.
Where Can You Get Botox Training?
Empire Medical Training offers many courses and workshops that can prepare you to add Botox to your practice. It is one of the more than 35 topics we cover. Some of these programs focus on Botox exclusively, while others allow you to study the two treatments at the same time.
Where Can You Get Dermal Filler Training?
If you want to add this service to your practice's offerings seek out an ACCME accredited training program that will give you certification. Empire Medical Training offers such programs in all major US cities. Chances are, we offer a training program in the major city nearest to you.
Advantages of Getting Your Training at Empire
Choosing our training programs comes with many benefits to you and your practice. You will get all the preparation you need to begin administering this treatment. This includes in-depth discussions and demonstrations regarding product usage, facial anatomy, injection sites, protocols, and techniques. Most importantly, you will receive many hours of practice with live volunteers. You will receive your instruction from world-class expert estheticians who have earned stellar reputations in their field.
In addition to expert instruction, you will gain access to an extensive aesthetics community via our network, through which you will be able to network with other health care professionals and product vendors. Through these connections, you will stay on top of the most exciting developments in the field. At Empire, you can get world-class training that will help you grow your practice and deliver outstanding results to meet patient demand. Contact Empire Medical Training in Ft. Lauderdale, FL today to learn more.