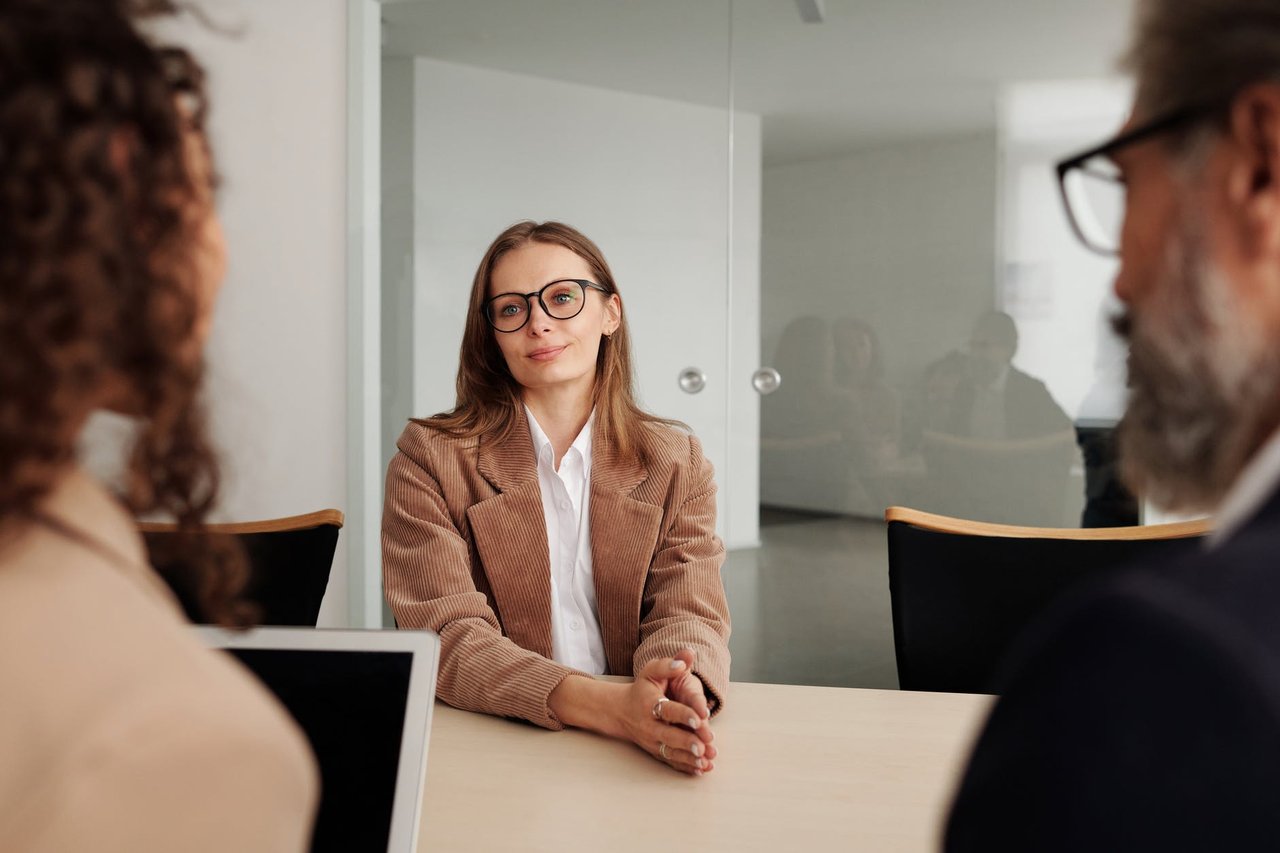 Image via:Pexels
Introduction
You've submitted your resume and cover letter for that bank teller role, and, congratulations, you've been invited to an interview. Now comes the next step to ensure you do your best during the interview. Preparation is key to succeeding in any interview, and bank teller roles are no exception to this rule.
So, other than dressing suitably and presenting yourself well, what are the areas of knowledge and competencies you should highlight during a bank teller interview? We explain the most important ones prospective banks will likely be looking for.
1. Demonstrate knowledge of the employer
In all probability, the interviewer will ask you to explain why you want to work for the particular bank. Make sure you research the employer beforehand and are well prepared to discuss your knowledge of the employer. Touch on their history, position in the market, culture, and points of difference to other banks.
Be prepared to speak about the types of accounts, products, and services they provide, from loans to wealth management products. In addition, talk about their customer base, whether it's small businesses, students, and/or households.
Also, use the opportunity to highlight some of your experience and skills to explain why your skills align with the organisation's values. Employers want to know you're a good fit for the organisation and you're genuinely interested in working for them. This gives them the confidence you'll be a committed employee and stay with them for some time.
2. Explain your motivation
Be prepared to explain why you want to work as a bank teller. For this question, the employer bank wants to be confident you're genuinely interested in the role and motivated to succeed as a bank teller. As for questions relating to knowledge of the employer, it's about checking you will be with them for the longer term.
Employers don't want to invest time and resources recruiting and training team members who see the role as a brief stepping stone to another role.
Don't hesitate to explain what your personal interests are in working as a bank teller. You can also use the opportunity to mention how some of your skills and background make you suitable for the bank teller role. Qualities like a good work ethic, ability to work under pressure, and genuine interest in helping customers are also worth mentioning at this point.
As a final point, you might have extensive knowledge of employment awards and conditions for bank tellers. However, it's not necessary to discuss, for example, that you're drawn to the role because of the pay conditions.
3. Speak about technical competencies
Be ready to discuss your technical skills and how they relate to the role. Good quantitative and numeracy skills are essential for bank tellers, in particular the ability to count money accurately and quickly. If you have experience handling cash, processing banking transactions, and with tasks like loan processing, all the better.
Computer skills are also a must, so also be prepared to talk about how your IT competencies would serve you well in such a role.
The bank will likely be interested in proficiency with Microsoft Office, data entry skills, typing skills, and any experience you have with teller software.
4. Showcase customer service skills
As a bank teller, you'll be at the frontline of the organisation and dealing directly with customers every day. You'll probably be questioned about your customer service experience. As such, discuss how committed you are to customer service. Talk about how important it is to be friendly, personable, and helpful towards customers and how much you enjoy assisting people.
Additionally, the employer will probably ask you about related considerations like any sales experience you might have. They will likely touch on your ability to deal with conflict, and whether you are able to remain positive and competent under pressure from unhappy customers. Other related skills and attributes can include problem-solving, reliability, honesty, and discretion.
5. Demonstrate sales aptitude
Some bank teller positions include a certain amount of selling. As a consequence, you might be asked about your skills and experience in this area. If so, talk about your knowledge of the prospective employer's banking products.
These include loans, overdrafts, debit and credit cards, and account types. Speak about how you can explain these clearly to customers.
Discuss how you can quickly identify customers who might be able to benefit and use these products and how you would successfully recommend products to customers. You might also want to discuss how you have or can quickly recognise opportunities for cross-selling and refer these to other relevant team members to discuss the product and close the sale.
Conclusion
As with any type of interview, the key to doing your best is to see it from the employer bank's perspective. Understand what they're looking for in a candidate and what their priorities are with the recruitment process. At the same time, with customer-service-oriented roles such as these, you'll want to make a point of maintaining a friendly, personable demeanour.
This will show the employer you're a confident communicator who can excel in face-to-face interactions with customers. As long as you keep these pointers in mind and take the time to practice running through some questions and answers, you should be well prepared for your upcoming interview.