Introduction.
The Global energy demand has created a huge market which has led to countries requiring more energy to power their infrastructural developments and create an enabling economic growth over the past two decades.
Solar Power Technology has gained global acceptance and has ultimately become the main driver in the energy market, with developed countries deploying its potential in boosting their renewable target. The Advent of Blockchain Technology can accelerate solar energy penetration in the energy market. The idea of combining Blockchain and Solar Technology is welcomed in the world we are in today.
Technology enables us to conduct business transactions efficiently, safely, openly, and fairly, build network of reliable business partners and create welfare in a Nation. Same should be applicable to most of the developing and under developed nations/ continents like Africa, which paradoxically has one of the poorest power generation records globally.
Solarex is a platform that will provide cheap, decarbonized, efficient and sustainable energy for all while passionately focusing on customer satisfaction within the industry's best standard and practice.

Solarex will continually reinvent and explore new options in the energy market while providing value added services to our esteemed customers within a continent that is in dire need of energy. Creating opportunities and making energy users become a part of Solarex project remains at the heart of our plans to revolutionize the energy market. The idea is to extend energy to users in a structured and simple manner that will impact positively on the entire continent in years to come.
In Nigeria, the noise and air pollution level exceeds the World Health Organization (WHO) standard. The situation is on an increase, as there is no regulatory body to monitor the emission level in the country. This makes the tracking and proper documentation of some vital data simply impossible. Some people die as a result of been exposed to generator fumes. This figure keeps rising as no measure has been properly put in place to create a cheaper and cleaner alternative energy solution. The following were adapted from different news post that highlights the nature of the problem globally :
1.5 billion people across the globe lack ELECTRICITY supply, half of which live in AFRICA, (Daily Post Nigeria 2018).

At least 110 million of AFRICA'S 600 million people without ELECTRICITY access live in urban areas (Greentech Media 2017).

Across 36 AFRICAN countries, just four in 10 enjoy a reliable supply of energy throughout the day, this means regular blackouts and vulnerable security (CNN 2016).

Across AFRICA investors joke about living in a "bring-your-own-infrastructure" continent, in which firms must provide independent generators (economist.com).

620 million people have no ELECTRICITY, it is critical to the success of global efforts to tackle poverty (weforum.org 2016).
To give a clearer picture of the deplorable energy situation in Africa, Fig1. below is a pictogram of the top 10 countries with the least access to electricity supply. All the countries listed are from Africa and this no doubt paints a gloomy picture of Africa's energy demand.
The Problem.
One and a half billion people worldwide still do not have access to electricity. And 3 billion rely on biomass for cooking. Africa is ranked in the top 10 continents with lowest access to electricity. Indoor air polution from carbon monoxide in open stoves is the leading cause of mortality in developing countries ahead of malaria and tuberculosis both put together. Solarex has identified the folowing problems in the energy industry :
Absence of grid power in remote and developed location in Africa.

Lack of safety and reliability.

Environmental and Public health; Major hazards from the polluting energy sources.

Lack of transparency and security in power transactions.

Adaptability and resilience; regular blackout from power failure.

Unaffordable energy cost.

Unnecessary loss of energy in a centralised grid during transmission.

Market entry barriers both as a producer and as a consumer (e.g. financing and Setup charges).

Poor capacity utilisation in a critical plain area.

Energy thieves.
Solution.
Blockchain and smart Contract.

P2P Energy Trading Platform.

Smart Meter.

AI And IOT Technology.

Smart Microgrid.

Project Financing Platform.

Solar Farm and Rooftop PV.
Solarex Vision.
The ultimate vision at Solarex is to become the largest blockchain based, most efficient and sustainable energy provider, offering energy at an affordable price for all, setting a new standard for energy consumption and relentlessly, focusing on customer satisfaction. The target is to make Solarex Energy available across the globe, most especially in African markets with excellent service delivery. Which includes :
Establishing a sustainable and carbon free industry.

To see energy consumers, generate fund from their home electric production.

To position Solarex as one of the top five Solar power providers globally.

To stay ahead in the market competition via continuous innovation and provide efficient service with value to each customer – URBAN + RURAL.

Set new standard for energy generation, distribution and consumption.

To give back to the community jobs, scholarship to selected talented student from low income families, and some form of small business funding to help famers and single mothers who want to get into business or learn a trade.
Solarex Ecosystem.
Solarex is building a robust system that is based on Blockchain Technology.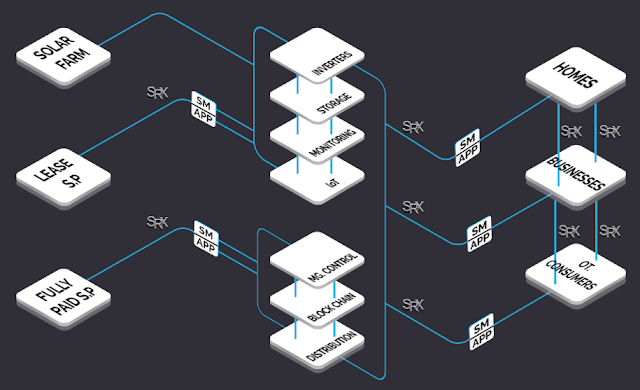 The Solarex ecosystem is innovative, disruptive and democratised system that will definitely improve the living condition of the people of Africa and billions of lives all over the world. Solarex is a new generation hybrid start-up solar power provider backed up by the latest Blockchain technology and crypto-currency enabled transaction systems.
We are committed to utilizing this unique disruptive digital energy solution to improve lives of Africans the majority of whom have been deprived access to constant power supply for decades.
The business model is designed to set up off-grid solar farms in the Urban, Semi-Urban and Rural Area areas and at designated cluster zones to improve energy scenario within the selected zones. Solarex comes with the option of accessing the Complete Solar Package solution which can be made possible via outright sale, while another option available to consumers is the leasing of Solar Package which comes with a tailored support with finance.
The backbone for managing and controlling the supply and distribution will be based on Smart contract, smart metering and Solarex App backed up by Blockchain technology. For the transaction of power purchase and fees payment, Solarex utility token will be issued to make a complete solar ecosystem around African.
Solarex Project.
Solarex project is all about to launch an innovative Solar Energy Solution based on blockchain technology with Solarex utility token on Ethereum platform. As the demand for solar and the concept of blockchain is growing speedily, there is a greater opportunity to build big business of future. The plan is to provide much needed financial support to own energy solution with clean solar power with maximum value.
People from any part of the nation, can own energy unit with minimum financial commitment, and the biggest challenge till date in most African countries. This way, Solarex will help people with much needed power at a competitive cost via opex model. This is coupled with flexibility of optimizing value from excess power or co-owning a system with absolute security and safety in transactions.
Mobile App.
We are going to develop Solarex App in both iOS and Android platform for tapping the full potential of the market. It may be important for Solarex to do open source and develop full security overs keys via hardware wallet wherever necessary. Solarex App will also provide simple interface that makes billing unit accessible almost on real-time basis along with other communication feature with the company as shown below.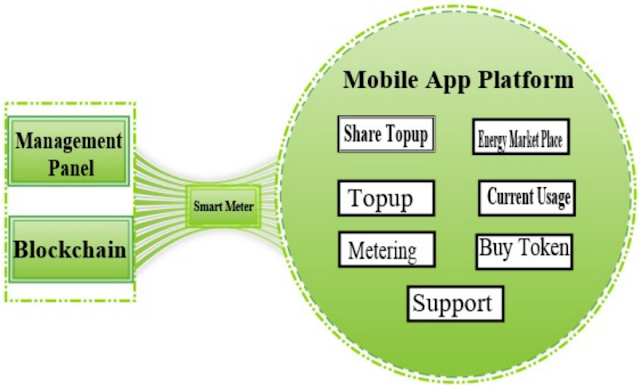 Smart Meter.
We will be rolling out the next generation Solarex Smart Meter to all our customers, and the smart meters comes with display screen with Real time data how much energy is been produced and consumed in SRX. The smart meter represented in fig5 below communicates with the network and shares some functionalities of the mobile app. In that way those that do not have access to mobile devices can make use of the smart meter to access the ecosystem.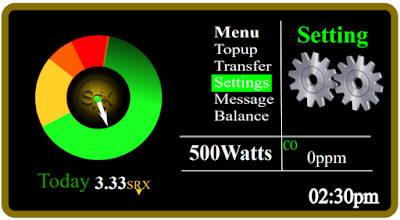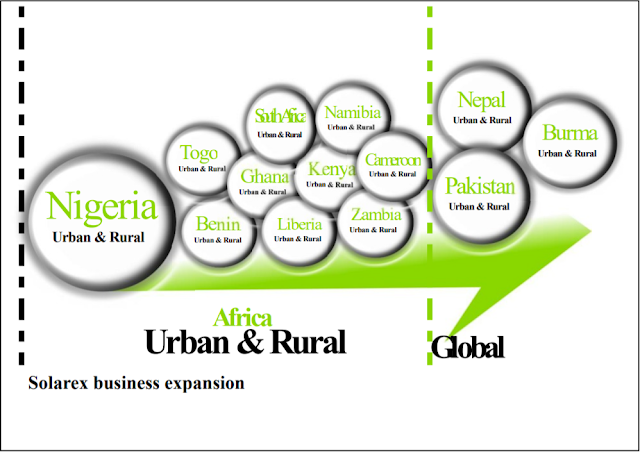 Team :





More Information :
Website : https://solarex.io/
Whitepaper : https://solarex.io/content/site/whitepaper.pdf
Facebook : https://www.facebook.com/solarexico/
Twitter : https://twitter.com/Solarex_ICO
Linkedin : https://www.linkedin.com/groups/8657063
Medium : https://medium.com/@solarex.info
Telegram : https://t.me/SolarexICO
Bitcointalk Username : Rifai245
Bitcointalk Profile URL : https://bitcointalk.org/index.php?action=profile;u=2507650