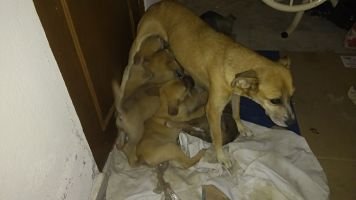 Foggy and five puppies found abandoned fortunately, the mother and her pups are now recovering in my house,  despite her condition, she still managed to feed her puppies. "Although full of milk, she was skin and bones.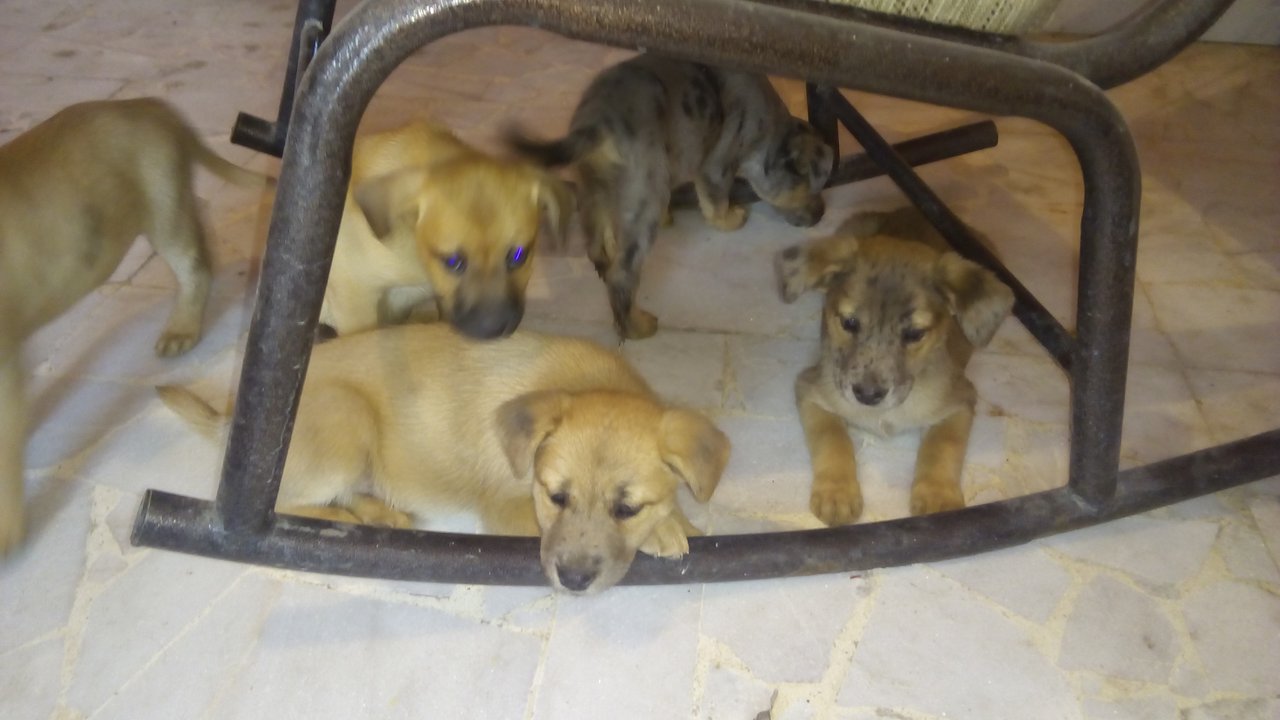 Those five surviving puppies are estimated to be a little over eight weeks old and are ready for adoption. They still need some vaccinations 
With the recent level of rainfall and cold weather this week, the outcome could have been very different   
Without spaying, one female dog and her offspring can produce 67,000 puppies in just six years. In seven years, one female cat and her offspring can produce a staggering 370,000 kittens!
 Every animal who's sterilised prevents potentially hundreds of thousands more from being born only to suffer and die on the streets, be abused by cruel or neglectful people or be euthanised for lack of loving homes  
Spaying and neutering are routine, affordable surgeries that improve animals' health: spaying eliminates the stress and discomfort that females endure during heat periods, eliminates the risk of uterine cancer and greatly reduces the risk of mammary cancer
Neutering makes males far less likely to roam or fight, prevents testicular cancer and reduces the risk of prostate cancer
 We are urging pet owners to spay or neuter their pets as early as possible to reduce the high number of unwanted animals 
the babies in a short time will be in their new homes, where they will fill them with love, and his mom for the moment will stay with me