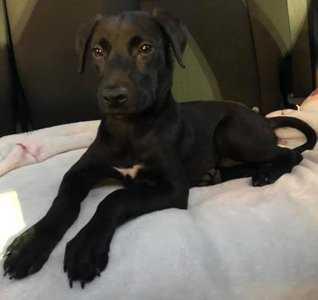 We've all heard the phrase: Dog is man's best friend. But just how far will your furry friends go to show how much they care?  
A dark eyed beauty with a smile all her own." Hi! I'm Jenna, a sweet, affectionate girl who is on a journey to find my forever home.  I was rescued from an abandoned yard and am so excited to have an opportunity to find a family that I can love
Jenna was found in an alley crying in pain, she was in a very bad medical condition, JENNA has obviously been the victim of abuse and neglect in the past  
 The healing process took about 1 months and during that time, he stayed at our home Jenna, he became a very healthy and happy dog 
 Now, see Jenna later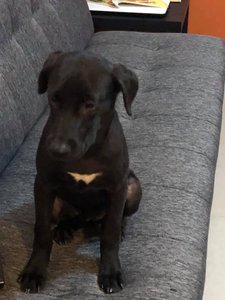 Having a pet is always a big responsibility. Many people don't just understand that by adopting an animal you make a commitment to it for life. A pet is not like a toy that you can buy and throw away when you want, it is a living being that feels and suffers and has only you to take care of it.  
 Therefore, before adopting an animal, each person should consider whether he or she is willing to make this "sacrifice". If you are not sure that you can assume this responsibility, it is best to buy a plant. One thing as simple as knowing whether or not you can be responsible for another living thing, may not be understood by many people, and that's where most pet abandonment comes from. I honestly don't understand how a human being can get rid of his dog or cat without any remorse.  
Remember, a dog's life is much, much shorter than the average human's life. It goes by quickly, so be your pup's BFF and show your love every single day!