ENJ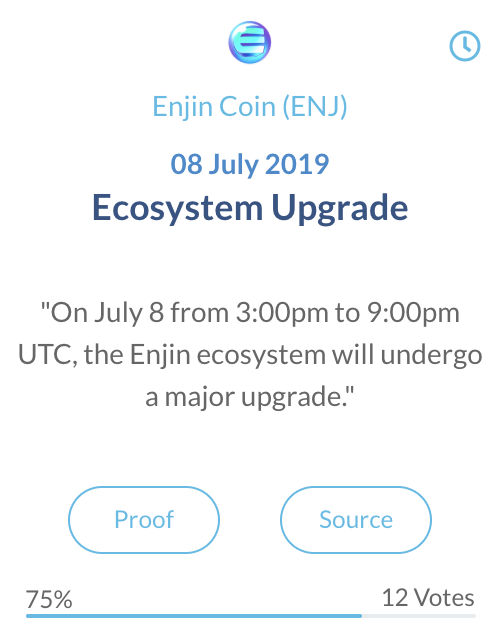 Coinmarketcal
Although ENJ has been in a downtrend since March, on a higher timeframe, it is still in an uptrend. At the end of June, the price touched the long-term bullish trendline where it passed through a weekly orderblock.
This is a promising place for a reverse in the shorter-term trend, particularly if last week's low in the recent daily orderblock holds. A break in the RSI's pivot could provide an early hint of a rise in price.
Traders looking to capitalize on bullish incentive from today's ecosystem upgrade may wish to target short-term potential resistances at the daily orderblock around 0.000017, and the daily and weekly orderblock just above around 0.000019.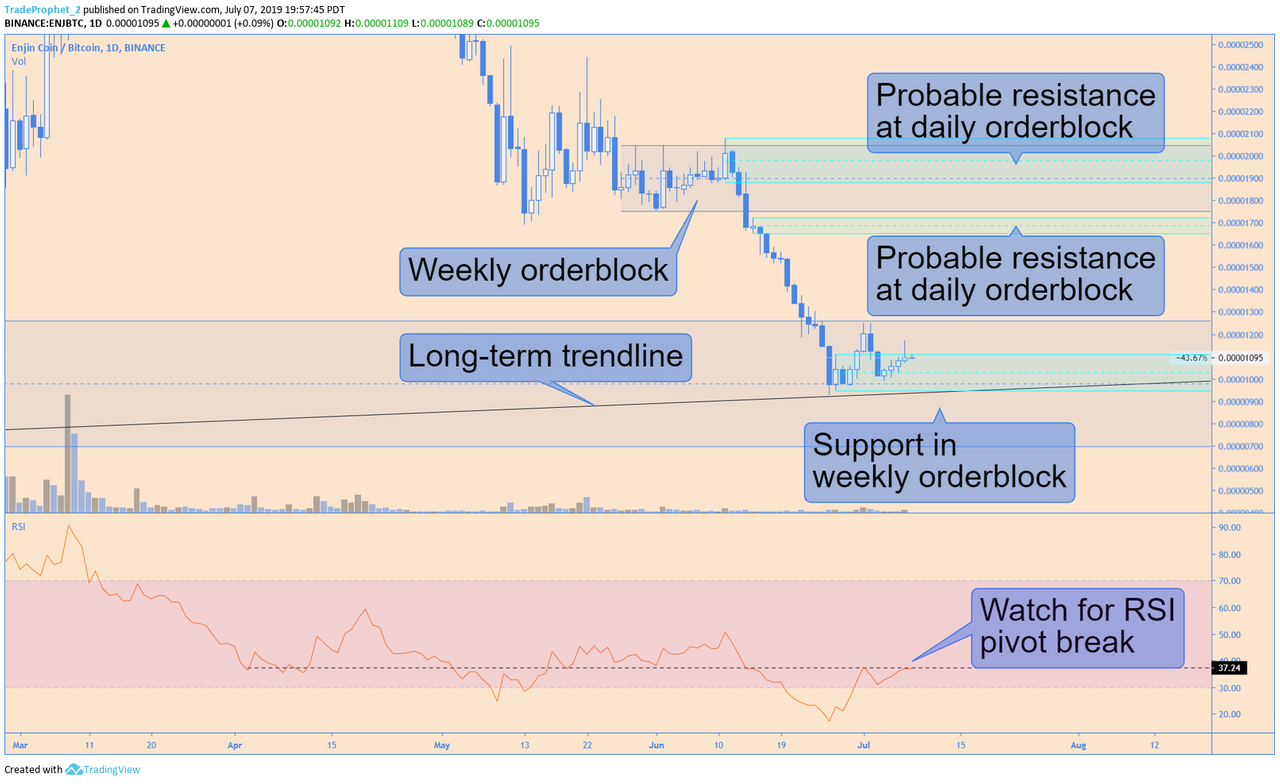 Tradingview
SOLVE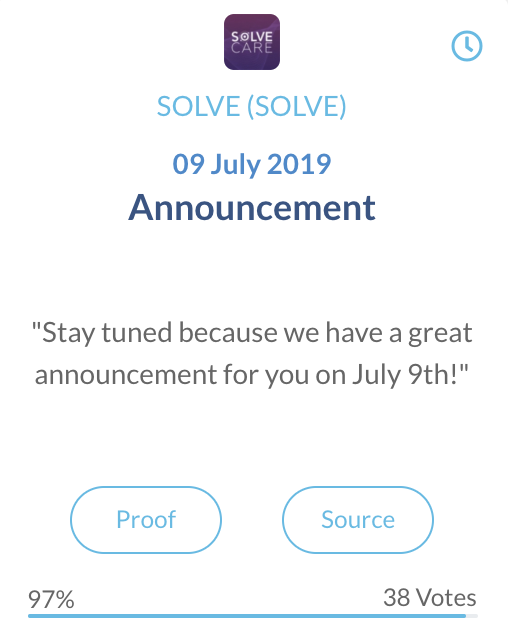 Coinmarketcal
On the weekly chart, SOLVE is showing hints of a bullish reversal. The daily chart indicates considerably more noise, including a month-long downtrend during June.
It's possible that June's downtrend has recently reversed in a weekly orderblock. A two-week movement upward met resistance at the Ichimoku cloud's kijun, but this could turn into a bullish tenkan-kijun cross in the near future.
The current region might provide support with the confluence of daily orderblocks around 0.000025 and the tenkan line. If this fails, other possible supports lie at daily orderblocks around 0.000015 and 0.00001.
Tuesday's announcement could provide excitement to create a higher low in the current area and spur price upward.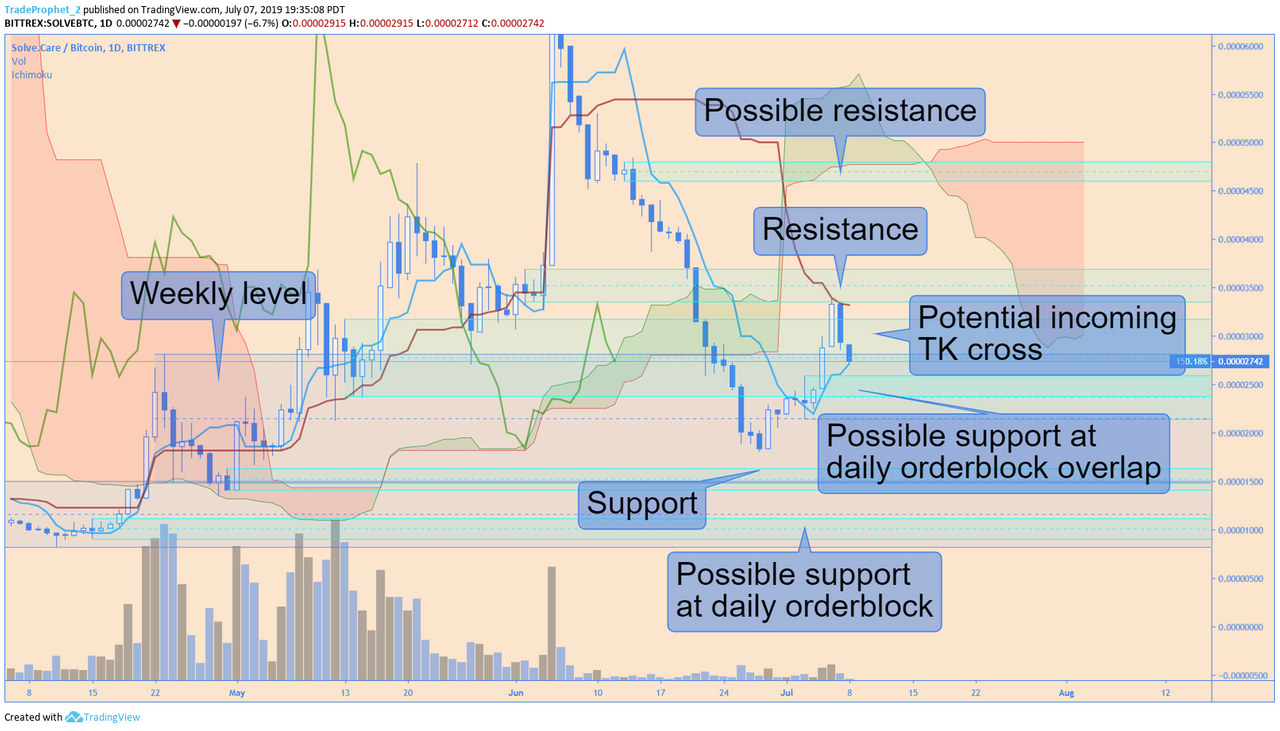 Tradingview
ZCOIN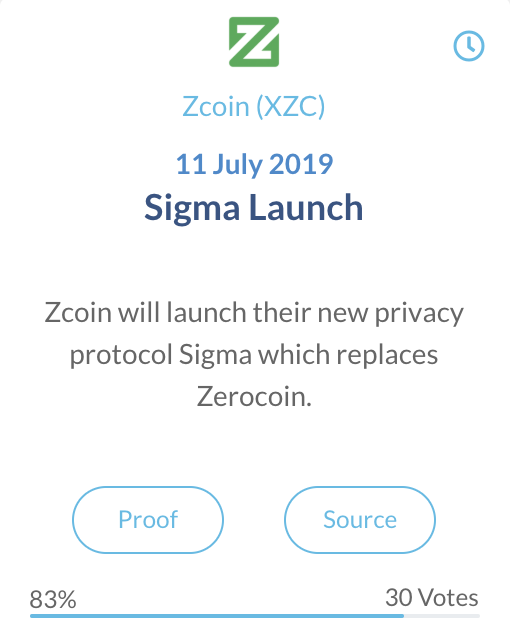 Coinmarketcal
After a half-year consolidation period, XZC began showing volatility. A move up turned into a move down until price found a low near 0.0008 and set a higher low near 0.0009.
This volatility created a c-clamp setup on the Ichimoku indicator, which often results in a short move to close the gap between the tenkan and kijun. If this plays out, yet another higher low will form, creating a stronger bullish trend.
This scenario could also result in the daily price could even begin trading above the cloud - creating a much more bullish chart. This requires a break of the resistance at the top of the cloud and weekly orderblock near 0.0014.
On a higher timeframe, this Thursday's launch of the new privacy protocol Sigma could provide the catalyst for a much longer-term move upward.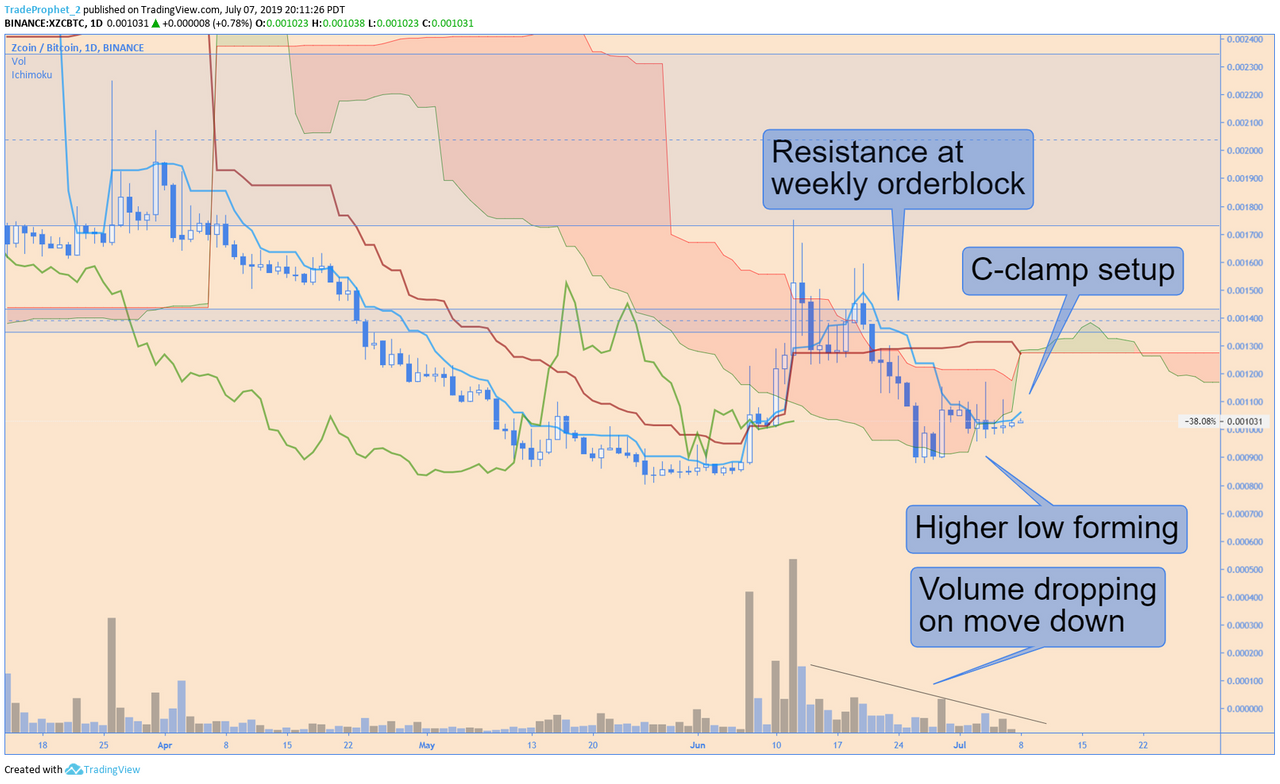 Tradingview
---
I also shared this article on TRYBE
---
This is not financial advice. I don't take into account of your personal investment objectives, specific investment goals, specific needs or financial situation and makes no representation and assumes no liability to the accuracy or completeness of the information provided here. The information and publications are not intended to be and do not constitute financial advice, investment advice, trading advice or any other advice or recommendation. Any expression of opinion (which may be subject to change without notice) is personal to the author and the author makes no guarantee of any sort regarding accuracy or completeness of any information or analysis supplied.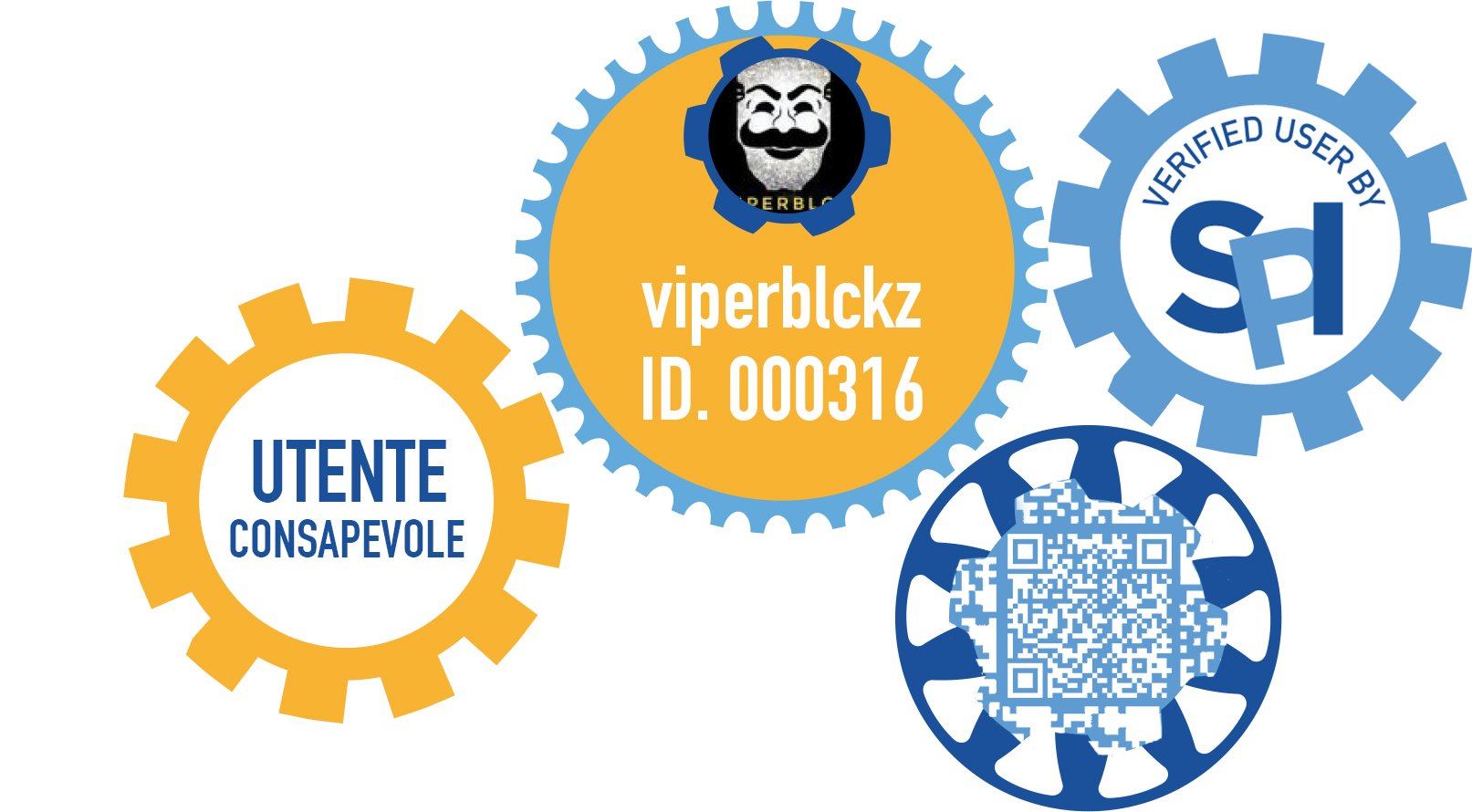 Posted using Partiko Android