The revelation of Christ and his eternal kingdom is a revelation of mysteries, let us remember that the invisible, the eternal, and immutable of God becomes perceptible to the human mind through creation, that is the reason why Lord Jesus said: "Because the knowledge of the secrets of the kingdom of heaven has been given to you, but not to them" Matthew 13:11.
And one of these spiritual mysteries is the illumination of the conscience that God gives us through the fear of God (constancy, firmness, devotion, equanimity) as Jesus explains in the Parable of the Sower (Matthew 13:1-23). It is through the spiritual enlightenment that we attain a Christ consciousness, explains the new testament, and with this awareness that is a gift, a perfection, from the spirit of wisdom, is that we can understand the mysteries of the word of God: "He opened their minds so they could understand the scriptures," Luke 24:45.
The word of Christ consists in more than beautiful recommendations to live, through his word we receive Gnosis, the second baptism, not of water but of fire, and with it the higher spiritual gifts, the access to the Christic secrets; so the apostle John teaches in his first letter: "We know also that the Son of God has come and has given us understanding, so that we may know him who is true" 1 John 5:20.
The spiritual gift of understanding is the good intelligence, it is the spiritual gift by which we have access to the mysteries of the truth, to what is precise and exact. Jesus is the son of man who reveals himself to us with his truth, but this truth is not perceptible at first sight, we have to understand the clues that he leaves us, if we want to reach the true end of human life, which is eternal life, the contemplative activity: "God is spirit, and his worshipers must worship in the Spirit and in truth" John 4:24.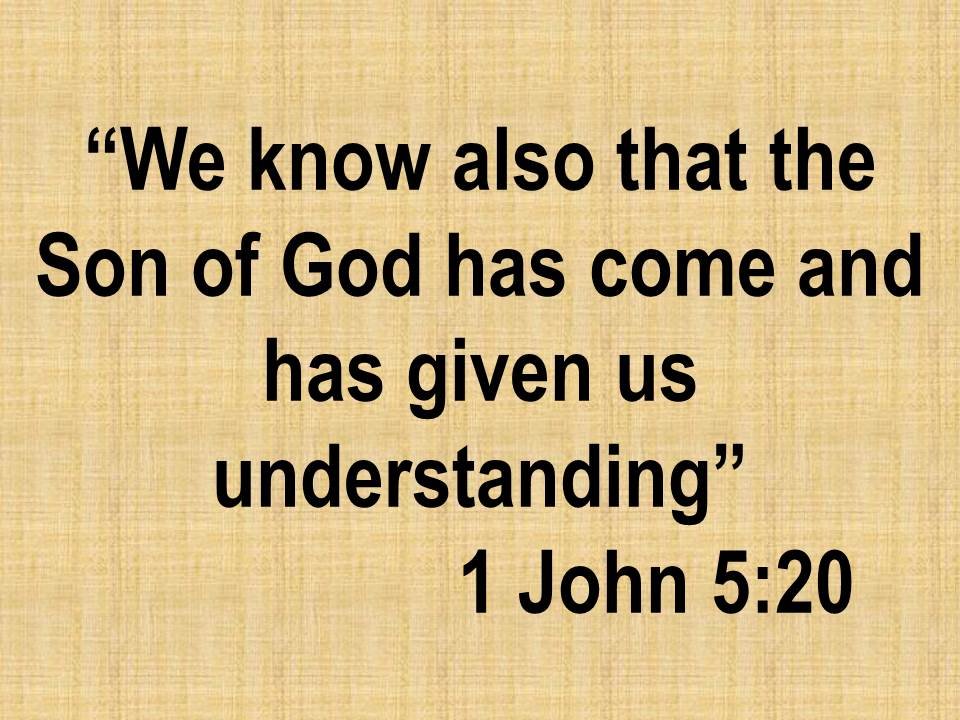 For more information visit my profile follow the link and download for free my ebook.