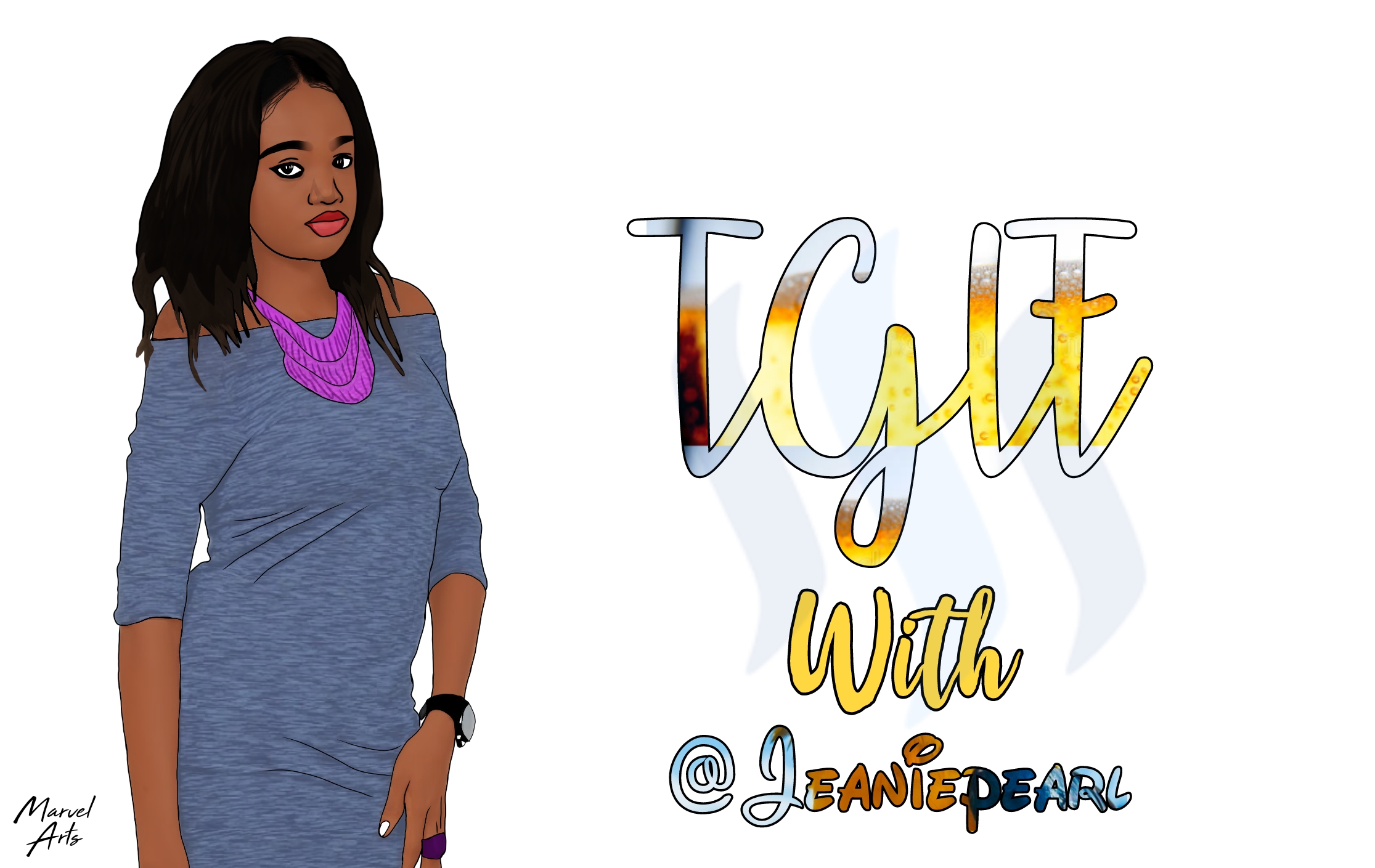 Dances in......Hi all, it's Friday again and you are on to your favourite steemit TV show, TGIF WITH @jeaniepearl,make some noise!!!!!! Today I have here with me @paradise-found, he is as excited as I am to have him here. Paradise wave your hands... Yeah!!!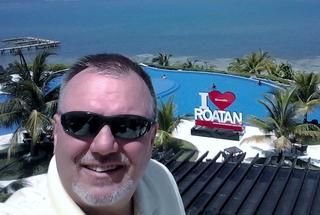 @jeaniepearl ~ You are welcome to TGIF WITH @jeaniepearl episode 5.Can you tell us the story behind your username @paradise-found
@paradise-found ~ Great question, because I'm currently at Paradise Found. I'm in the Caribbean on Roatan Island, Honduras, this is my paradise found!! This island is a tropical paradise, and it hasn't been commercialized yet. Here it is still very quaint and laid back.
@jeaniepearl ~ How did you discover steemit?
@paradise-found ~ A friend, Mark, told me about it in February of 2017, and I immediately wanted to join. I always enjoyed creative writing, and I felt as though this would be fun.
@jeaniepearl ~ What is steemit to you?
@paradise-found ~ Steemit has been wonderful. And I have enjoyed it from the very start. In late 2017 I had the idea to start the #gratefulvibes challenge for the last 70 days of the year. This really changed my Steemit experience. I found so many amazing people here, and we all became friends. The challenge grew and grew, more and more started to participate. One friend in particular, @sunnylife, is not only a marvelous person, but a real asset. She and I had been friends already, but our friendship grew. And she gave me the idea to start the #gratefulvibes discord chat. This has become a fantastic place for people to meet. We encourage and support each other, and I can't tell you have amazing and caring this community is. In 2 months we have grown to over 300 members and more are joining daily. People from all over the world, joining together in love, and caring for each other as family. Honestly, I never expected this when I started the challenge back in October. The people at the #gratefulvibes discord chat have become my best friends.
@jeaniepearl ~ Who is Paradise-found outside steemit
@paradise-found ~ I'm a 58 year old guy who's glass is half full. I try to live my life walking with the Lord Jesus Christ. I want to live each day to the fullest, and I believe that having life to the full is being a follower of Jesus. I didn't always feel this way, but 16 years ago Jesus saved me from a bad situation. I was an alcoholic and Jesus freed me from the chains of this addiction. I can tell you this, being a Christian is not boring, it is the greatest adventure you could undertake.
@jeaniepearl ~ What do you like most about steemit and what will you put to stop if you have the power.
@paradise-found ~ Part 1 - I love that my world is now global. This is the greatness of Steemit in my opinion. I have wonderful friends around the world. Honestly, I never dreamed that this would be the result. But I'm so very happy because of the people I have met.
Part 2 - There will always be some people who want to cheat the system. They have no real interest in the Steemit platform, only the money they can steal. But these type of people can be found everywhere. They prey on those who are trusting and infect society with their greed. Steemit is a wonderful and dynamic social media platform, of course you will find fraudsters here.
@jeaniepearl ~ If an attribute check is run on those you follow on steemit, what will be common among them? In other words what makes you click the follow botton?
@paradise-found ~ I love the "attitude of gratitude." People who are thankful and care about others. I also love travel, adventure, sports and Christian content. I also appreciate good photography. I want to tell you about @alexcote, she has amazing content, and hasn't yet had the success she deserves. Please check out @alexcote.@nikolina is another friend who has amazing content. Recently Nina reached 1000 followers and initiated a "Zumba Challenge Contest" which runs until March 20th. I'm fun loving and entered the challenge. Since I'm in paradise, I filmed a "Zumba Golf" sequence here in the Caribbean, I think it's hilarious. You can watch it here…
ZUMBA GOLF
@jeaniepearl ~ Do you have any coming project for steemit that you would like to give us a hint about?
@paradise-found ~ I'm working on incorporating SMT's for fundraising Mission team type projects, and look forward to working with @janicehung and her Udefend Project in the future. Using Udefend Project @janicehung teaches women and children how to defend themselves. Janice Hung is an international Wushu Champion, 10x Gold Medalist, Commercial Model and Actress. Janice is making an impact on the lives of many and I have great respect and admiration for her.
At #gratefulvibes we love to help Steemit newbies. And one of our members, @spencercoffman, has started a video series for Steemit newbies. The videos will walk them through writing the intro page, how the Steem money system works, and help them write great content. The idea is to increase their earning potential. I have designated a special room just for these video's within the gratefulvibes chat, as well as a room where @spencercoffman will answer any questions newbies have. You can join the #gratefulvibes discord chat here, https://discord.gg/y863T7m.
As many of you know, I also work with an Orphan Ministry in Honduras called World Wide Heart 2 Heart (WWH2H). In fact I'm still fundraising for them via the #gratefulvibes challenge posts. I have future plans to develop this further, incorporating their coffee brand "Jubilee" into the fundraising efforts.
@jeaniepearl ~ What can you say about your journey so far on steemit from your early days to this present time.
@paradise-found ~ I have learned and grown so much it really is stunning. I have been blessed by so many wonderful friendships. To me the friendships are the best thing about Steemit.
To the newbies who want to succeed here I will advice you this. Create good content, this is important. But in order for your content to be read, you need to work and curate. You need to build a following. So read others blogs, upvote if you enjoyed the post. Always leave a quality comment, this way they will know you read it and liked it. I usually then followed them and said so. Never ask for this person to follow you. Instead, leave a comment that will draw them to your blog to read what you post. They will follow you if you are creating quality content. Spend hours each day doing this and you will have success. But Steemit is a marathon, not a sprint. Have patience, but if you follow these instructions you will succeed.
@jeaniepearl ~ Name 5 steemians you respect and give your reasons.
@Paradise-found ~ @janicehung – Janice is a celebrity without Steemit. Steemit needs people like Janice to take the platform to the next level. Janice is here because she believes in Steemit, and she sees the value it can be in the hands of those less fortunate in her home country and also around the world. She is a member of the #gratefulvibes community and has also formed #SteemitManila, using "empower, educate & elevate" as their motto.
@Paradise-found ~ Shout out to your fans
My #gratefulvibes family is fantastic. Thank you to the amazing moderators there, @bloghound, @zephalexia, @birjudanek, @willow1114, @Nikolina, @hazem91, @guarddog, @siningniviola, @princessdharmy. Thank you to some of my best friends, @thegoddess, @fretz, @thomasgift, @escuetapamela, @estheromoyiwola, @joalvarez, @ceicicastor, @frostyamber, and @journeyoflife. Also thank you to the #steemitachievers of the beautiful Philippines and @long888. And two Thumbs up to @surpassinggoogle, our witness at the #gratefulvibes chat room.
@jeaniepearl ~ how do I say thank you? You are incredible. Thanks for coming open to the world by sharing your life affairs, the ideas and all,may your paradise continue to blossom. I just sent you 1 SBD for honouring this invite and being awesome, cheers!
@paradise-found ~ The questions were excellent and I had fun answering them,thanks for having me and keep rocking.
SHOUT OUT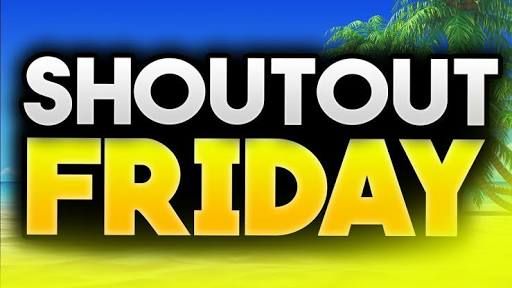 @jblsignature ~ my shout out goes to @coachlovemore.. Kindly return my name to number 1 on the black list or else I will troll you online.you have been warned.
To @timmeyeu Thanks for been a buddy I can count on any day.
I love you buddy.... Laughs...
Agape love ooo lol
@fadiji09 ~ My special shoutout goes to a new friend on steemit. She goes by the name @oluwatobiloba. I wish her a great weekend.
@gee1 ~ To all the participants of #mancrushmonday, #womancrushwednesday, #throwbackthursday, thanks for always giving me reasons to smile. I have so much love for this platform and everyone in it. You all have been making the love go round. I love you all to pieces 😍😍😍
@oredebby ~ @olawalium You are the stars that sparkle and sparkle, You illuminate the skies above and I genuinely adore you. Despite my flaws, your love and commitment remains impeccable. You have made our friendship organized, outstanding and perfect. I love you helplessly.
To @kingernie My love, my sugar mummy. We've not met before but the chemistry is superb. My butterflies queen..The queen of tender..My soul mender.. My gist partner.. Group noise making partner. Hahahahaha I love you boo.
@marvel1206 ~ I want to shout out to my steemit family; @stephennevets @ttopswag @hillarie @amec @valchiz @camzy @thatdiddygal @phunke @learnandteach01 @tosyne2much @prechyrukky
You all have been amazing!
@donnest ~ My shout out goes to @ponmile for her selfless and diligent work in the community. I appreciate all she has done for me. Keep doing the beautiful work and your reward is just a STEP AWAY.
@diamondrich ~ My shout out goes to the one who has always been there for me on steemit @zizymena, Mylove, Mysister, and bestfriend.... Buh we are always fighting like we are dragging one man.Lemme tell you something about her pls don't say I did, (she always up vote me with 0.001) (winks)🤨
@mike4christ
@timmyeu
@rejoiceavl
My shout out to you,Love you all
To @jeaniepearl thanks for always upvoting my post.
@lovethlouis ~ shout out to @eurogee for being a true leader and friend.
@shemzy ~ @burlarj they say there are friends who are more than a brother, in you I have found one, I don't have all the material things to give you to show how much I value our friendship Except with such words of appreciation. We have never met, yet it feels I have seen you all my days, we rarely talk yet the friendship grow stronger. You are more than a friend, and I will always appreciate the time we share.
BOTTLED MESSAGE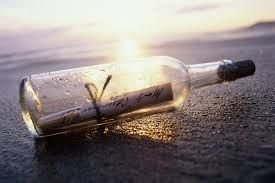 Miss Z ~ @iconnelly I really do not want to dash all your hopes but it's amazing finding out that you've got a cozy heart.
Your feelings are kinda pure.
So here is me saying I wish you the sweetest thing's of life, your my great friend now and always.
Miss Z ~ @tojukaka I love you to the moon and back. I bless the day I opened my heart to you. You have been really awesome. Thanks for loving me just right.
Mr Z ~ @zizymena i miss you so much dear,please get well soon and come back strong.
Miss Z ~ To @onos. I know it's a little goofy but I said within me, let me give it a trial.Many a times I have tried to find the words to describe how I feel about you.No words or cliches could do justice, I've never thought I'd even be in the position to try to explain how much you mean to me.I love your optimistic nature, you always try to see the good in every person and situation, even when i can't see it myself, when I look at the world through your eyes,it's a better place. I love the way you look, you are handsome but you don't seem to realize how good looking you are.I love your generous soul. Some people might think you are a little too generous and easily taken advantage of, but talking to you, have made me understand how easily you can't resist helping because you understand how easily you could find your self in the same situation.You've got everything that I wish to have in my man, in you I've found the amazing blend of everything that I was looking for.You enlighten everything that's dark in me, I can always count on you, through good days and bad, you do so much for me without blinking an eye, you are my hero. As hard as I try words really aren't enough to express how I feel about you.
The word "love" isn't big enough to describe my feelings for you. Honestly
You hold my heart and all that comes with it.I do hope you do feel the same about me .😢
Mr Z ~ @thatibomchick what can I do to be with you?
Miss Z ~ @ewuoso I know everybody likes you and wants to be with you but most of them don't like you like I do. If you will look at my side and ask me out this minute I won't think twice before saying yes.
ADVERTISEMENT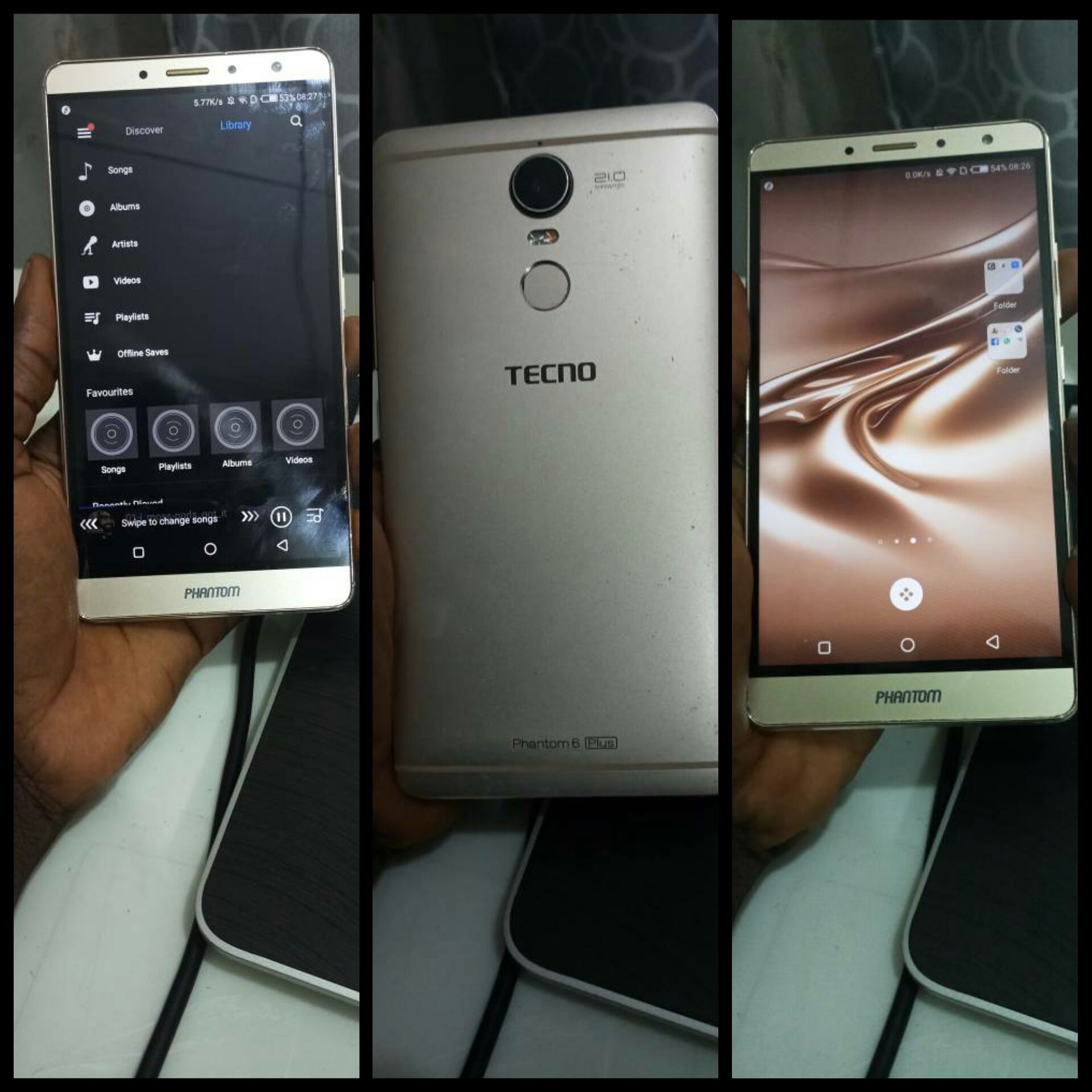 Phone for sale
Tecno Phantom 6 plus,6.0-inch LTPS Display, 1080 x 1920 pixels (367 ppi),2.0GHz Deca-core Mediatek Helio X20 CPU with 4GB RAM,Android 6.0 (Marshmallow) with HiOS,64GB built-in Storage,21MP Rear Camera and 8MP Front Camera,4G LTE Data,Iris Scanner (Front),Fingerprint Sensor (Rear),4050 mAh Battery.
It is still under warranty,Less than a year old,@tojukaka bought it 135k and is selling it because he bought a better one.Price is 95k.....contact @tojukaka or WhatsApp me +2347069670702 if you are interested.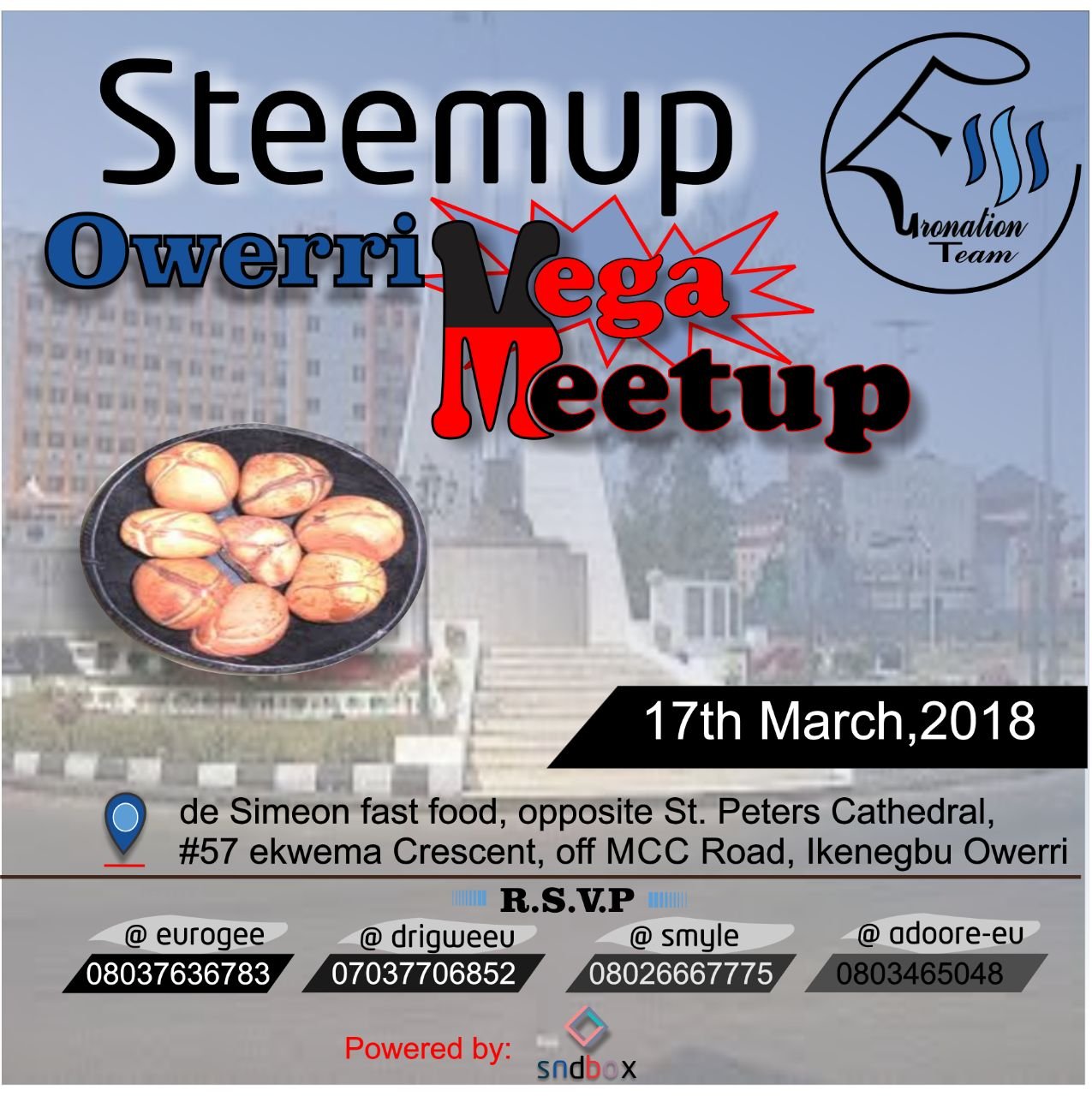 You know where you should be on Saturday? Steemit Owerri meetup, a project by @euronation. It's going to be superb,all the Nigerian steemit leaders will be there,you have to be there,it promises to be superb. Tell a friend to tell a friend, it's the right place to be tomorrow.
TOPIC FOR BRAINSTORM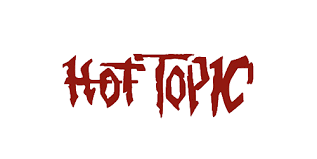 Let's talk football, which club has been the most outstanding this season? Back up your claim.
Best two comments will be awarded 0.3 SBD each.
STAR OF THE WEEK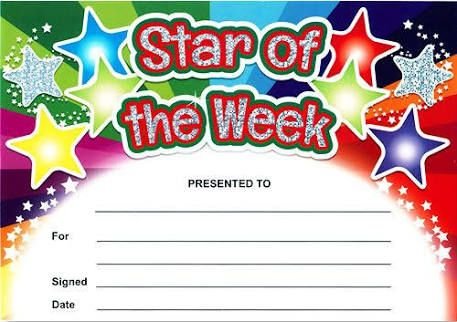 He is a co-founder of @steemfuse, the only Nigerian with a steem silver coin, the initiator of Sunday selfie challenge.
First to rightly comment with his username will get 0.5 SBD, along side the star of the week.
CLOSING REMARK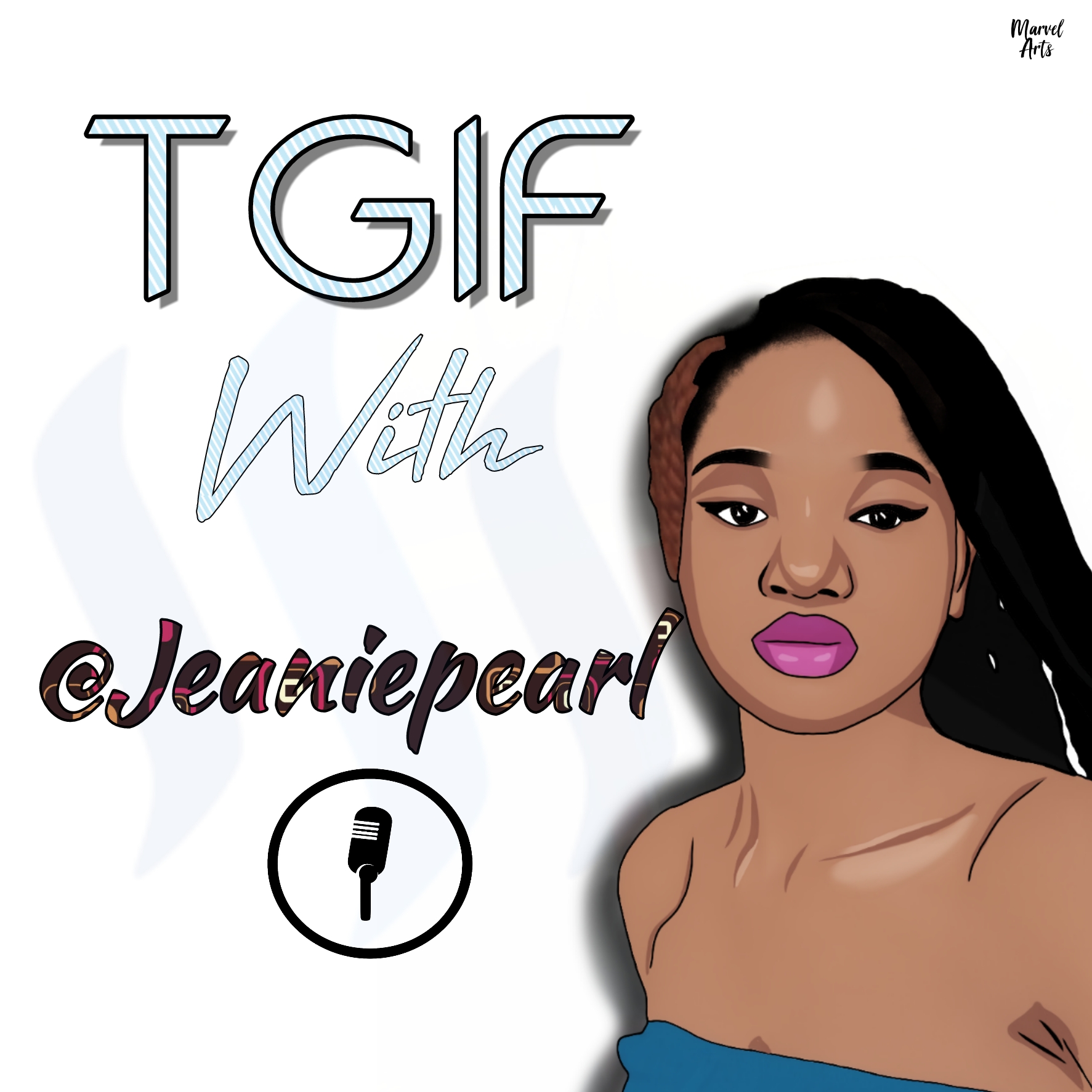 Special shootout to everyone that contributes to the success of this show by being my guest, sending in shoutout and bottled messages, resteeming, upvoting,commenting and complimenting, I really appreciate you all,there is no me without you, kisses.
To all those having a bad time because of the current cypto market bloodbath,lock up your wallet and get something handy to distract you,it wont last forever,be good!!
Thanks to @marvel1206 for giving me a new TGIF look,it's lovely and I am grateful, you have been awarded 1 SBD for your kind gesture.
For your adverts,shoutout, bottled message you can reach me via
Steemitchat ~ jeaniepearl
WhatsApp ~ +2347069670702
Discord ~ jeaniepearl
Telegram ~ jeaniepearl
Email ~ maryjanemadubuobi@gmail.com
Thank you viewers,love you all
To add more fun to this show and keep it going, you can support by sending a donation of STEEM or SBD to @jeaniepearl,comment,resteem or upvote