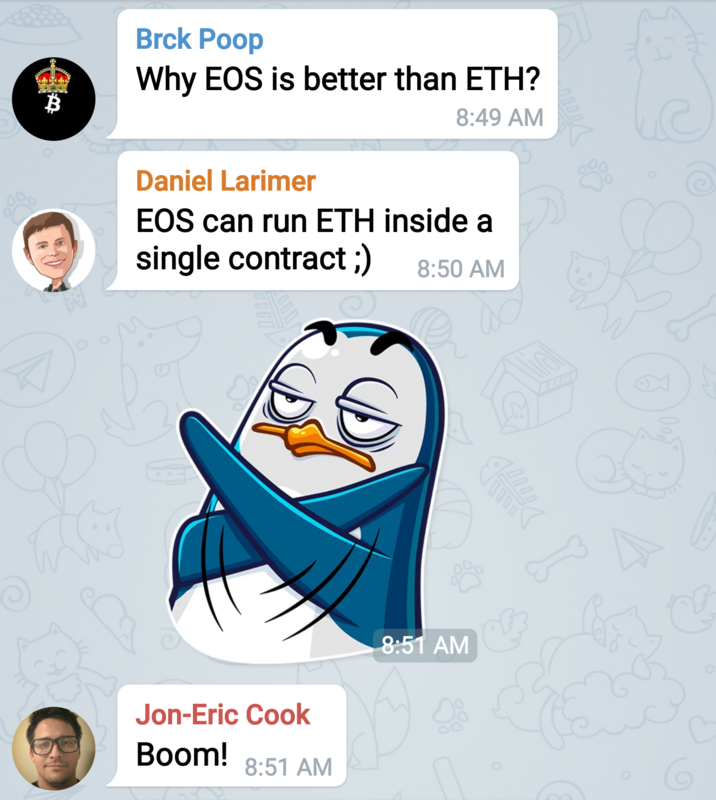 There has been a bit of discussion comparing EOS to Ethereum or ETH of late.
On the EOS Telegram chat Daniel Larimer himself pretty much summed it up with this, "EOS can run ETH inside a single contract ;)".
Now don't get us wrong, we are not trying to start a war between ETH and EOS- just trying to give you an idea of the magnitude and power of EOS when it goes into production!