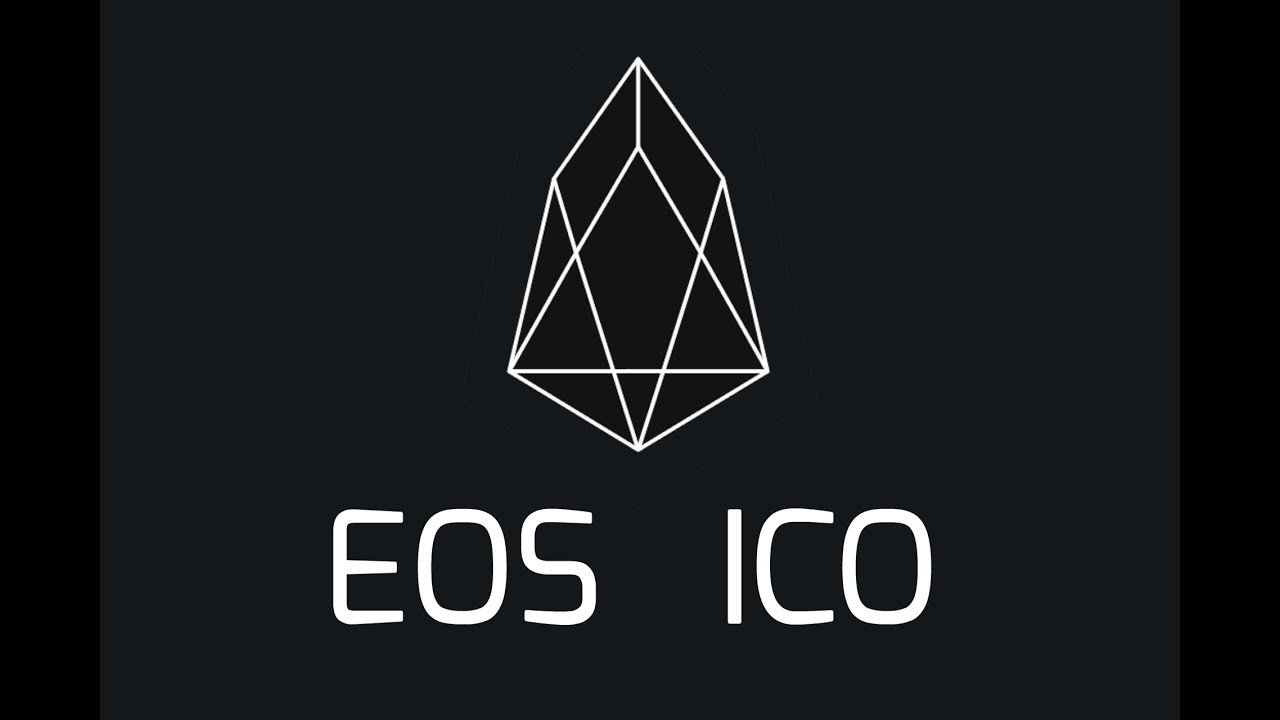 After contributing to the ongoing Eos token sale ,you can claim your tokens at the end of each window which you've contributed to.don't border claiming tokens until the window you have contributed to closed, because attempt to claim tokens before a window you have contributed to has closed, the transaction will fail automatically.
open https://www.myetherwallet.com/#contracts
Under heading Select Existing Contract is a dropdown, select EOS Contribution



Click Access
Under the "Read / Write Contract" heading, in the dropdown select claimAll.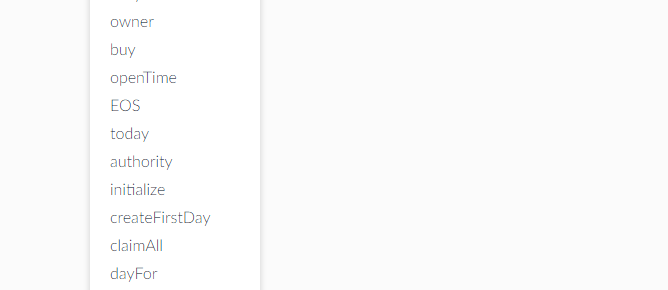 Load your wallet using your preferred option, for example me myself love using private key to access mine. Enter your private key to your wallet. If it's not encrypted.
Click Unlock button
Click Write button



Set the Amount to send to 0 and allow the wallet to suggest a Gas Limit. If it didn't autopopulate, the you have to enter 90000 or more. In case your TX fails,then increase Gas Limit. If you would like your TX to go through faster, adjust your gas limit accordingly.
Click Generate Transaction button
Check the details of the transaction, and if you are ok with the details you have entered, click Yes, I am sure! Make transaction
If all went well, a green bar will appear at the bottom of the page including a link to your transaction on the blockchain.
After the transaction is confirmed the ERC20 tokens will be transferred to your wallet.
Now you will need to load you account once more. by going to https://www.myetherwallet.com/#send-transaction
Load your wallet using your preferred method.
Go To Token Balances on the right-hand side of the page.
Click Add Custom Token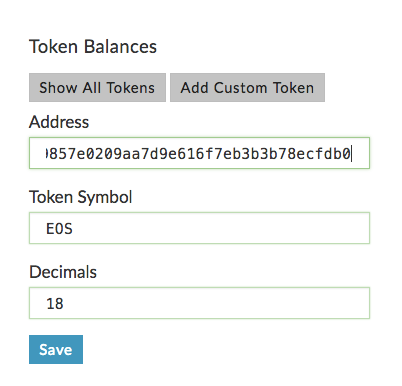 On token address section, enter 0x86fa049857e0209aa7d9e616f7eb3b3b78ecfdb0
On Token Symbol section enter EOS
On section Decimals enter 18
Click Save
By now if your transaction that processed (claimAll) is confirmed, you will see your EOS token balance in MyEtherWallet in the same area.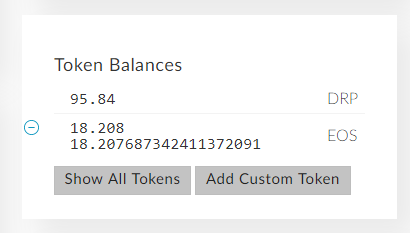 To transfer EOS tokens
You will need some amount of Ether in your wallet to pay the fees for the transaction.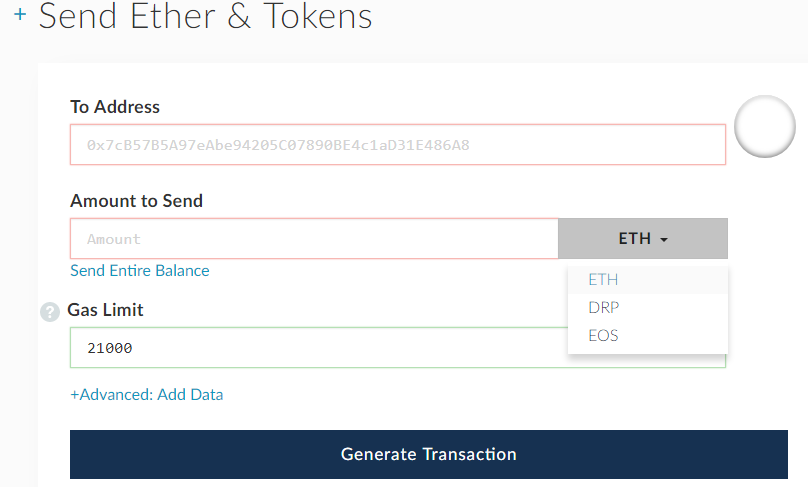 Enter the Ethereum address you would like to transfer your EOS to. If it's a wallet, it must be a wallet you control the private keys.In case you are sending to an exchange, make sure it address specifically for EOS ERC20 tokens.
In Amount to Send, enter the number of EOS tokens you would like to send.
MEW will suggest a gas limit based on current network conditions.
Click Generate Transaction
Click Send Transaction
If your tx goes successfully, a green bar will appear at the bottom of the page with your tx hash, and a link to your tx on the blockchain. If you got a red bar, read the error it provides and correct adjust the gas limit accordingly.
Thank you for reading this content and I hope it was useful! If you would like me to write more posts like this or posts specifically to meet your needs, would you please upvote this post and/or provide comments here with suggestions for future posts and don't forget to follow me @cryptohunt
Love,
Debbie Williams.