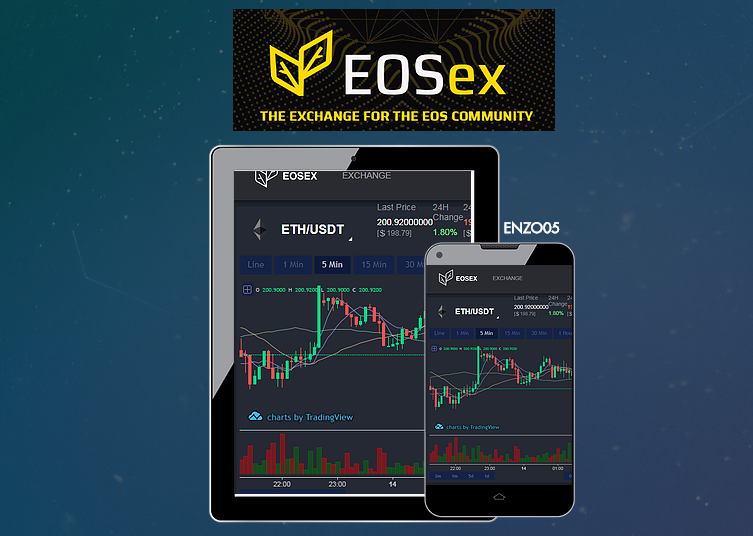 Well if you are a fan of EOS nor a holder of EOS then probably this article will get your interest .
What is EOSex?
Way back in 2017 in anticipation of the coming explosive growth in the EOS ecosystem. Now, with EOS already off and running, the https://eosex.com has also successfully gone live! The EOSex team members include solid professionals from across the fields of blockchain, finance, IT, and law, and are backed by well-respected heavyweight blockchain investors (such as Broad Harvest Capital) who have all come together to create a global exchange that is secure, self-governing, high-performance, and transparent. The exchange uses a mining system that has been specially designed to prevent the types of massive collapses that have already been seen on other exchanges. Plus, EOSex is truly community-based--a true DAC, where 100% of exchange profits are distributed back to all EXP (EOS Exchange Proof) token holders, and where all EXP token holders have a say in exchange policies, in voting for new listings, and participating in other exchange programs and promotions. EOSex is designed from the ground up to be a fair, open, and transparent exchange. In addition to the trading of cryptocurrencies, EOSex will also offer trading in CFDs, as well as on-chain token trading—thereby satisfying the needs of all types of investors.
A new exchange for EOS community has gone live and will have a crowd sale this coming October 15 - November 20 , 2018 . Public sale will be divided into three rounds .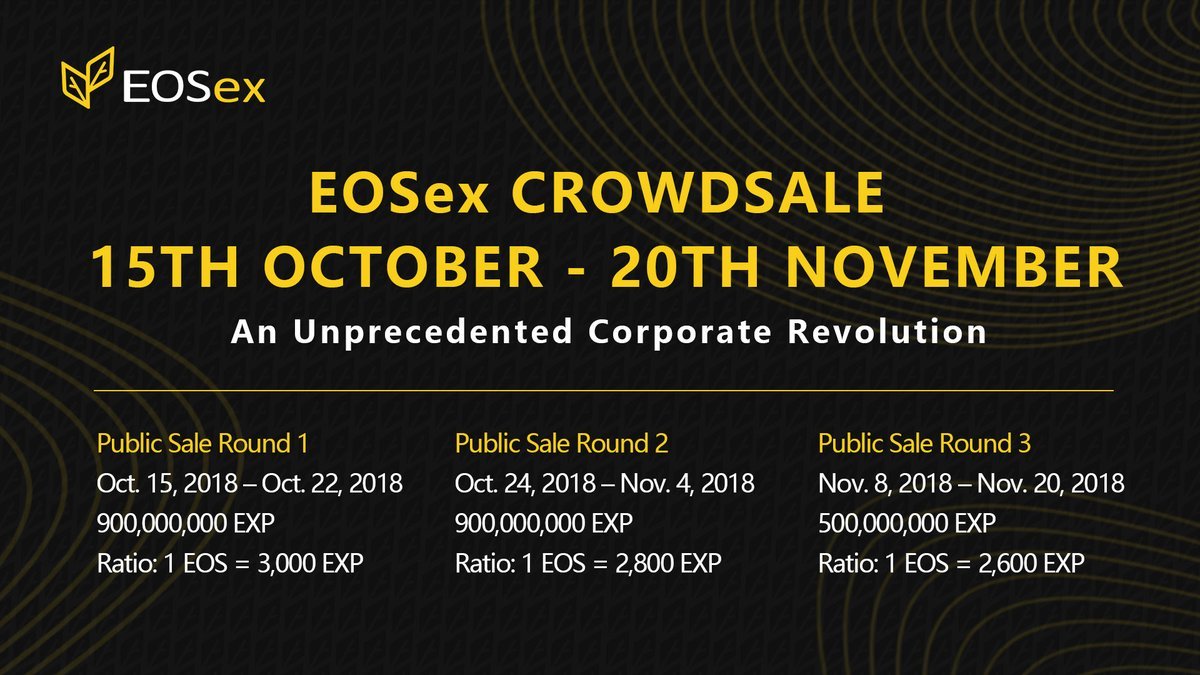 For now you can deposit and withdraw EOS , ETH , IQ ( Everipedia ) . Additional to that EOSbet is already have partnership with EOSex . EOSbet is a provably fair casino with instant and free betting via the http://EOS.IO blockchain!
PREVIEW OF EXCHANGE
The exchange is also user-friendly especially if you are new to exchange site .