Please read this first: Advanced EOS Multisignature Tutorial to understand EOS Multisignature
Recommend: Using Scatter Desktop, not Scatter extension on Chrome
Look at my testing account first: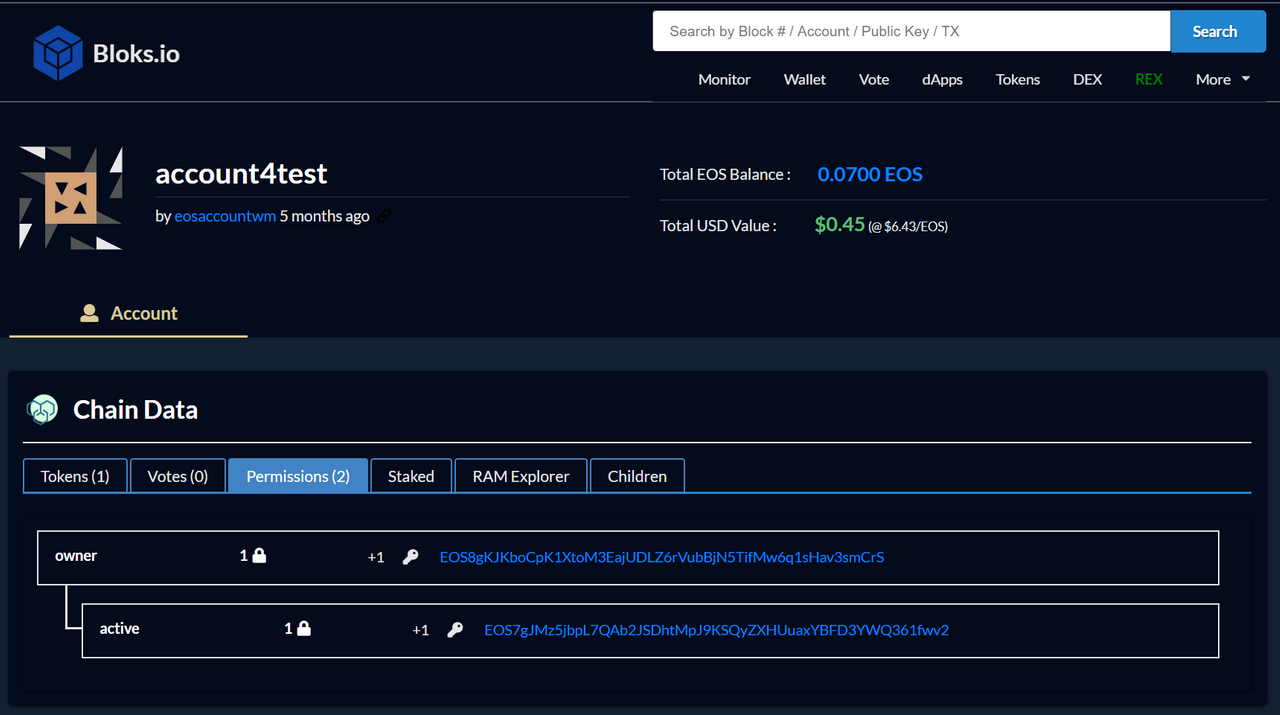 What is the problem here?
If I lose my Active Key, I can use my Owner Key to change it.
If someone steals my Owner Key, that bad guy can take over my account. I will lose it forever.
To avoid that, we should apply Multisig Structure on our EOS accounts.
1. Set up multisig permissions on your account:
Login your EOS account with your Owner Key on bloks.io => Wallet => Permissions Manager


I focus on Owner first. You can use this guide for your Active later. Let's change it.

What changes on the above picture:
* Owner is the first layer, so let its Parent blank
1)Threshold: 2 (always >= 2)
2)Keys: delete all keys (because a key without the highest threshold cannot make a msig transaction)
* We should use accounts, please prepare the number of accounts > Threshold. In this guide, I prepare 3 accounts. The reason is that if you lose 1 account, you still have 2 left to make a msig transaction
3)Accounts: add 3 accounts 13jjjjjjjjjj@active, iloveueosdac@active, and 1rtkjeosdac1@active with threshold 1 for each
Click Save Permission

When completed, check out your account permissions

2. Create a msig transaction (change permissions, tranfer tokens, stake, unstake, delegate, undelegate, buy/sell RAM, etc.):
In this guide, I am gonna transfer tokens
Pick up 1 of 3 accounts to login (I choose 13jjjjjjjjjj@active) and turn on Multisig Mode


Go to Wallet => Transfer Tokens


Click Transfer 0.01 EOS to iloveueosdac

Then, you will turn to Propose Multisig Transaction


Put on the transaction information


* Proposal name: put on anything you want, but it is not longer than 12 characters
* Requested Approvals: my Owner Threshold is 2, so just pick up 2 of 3 accounts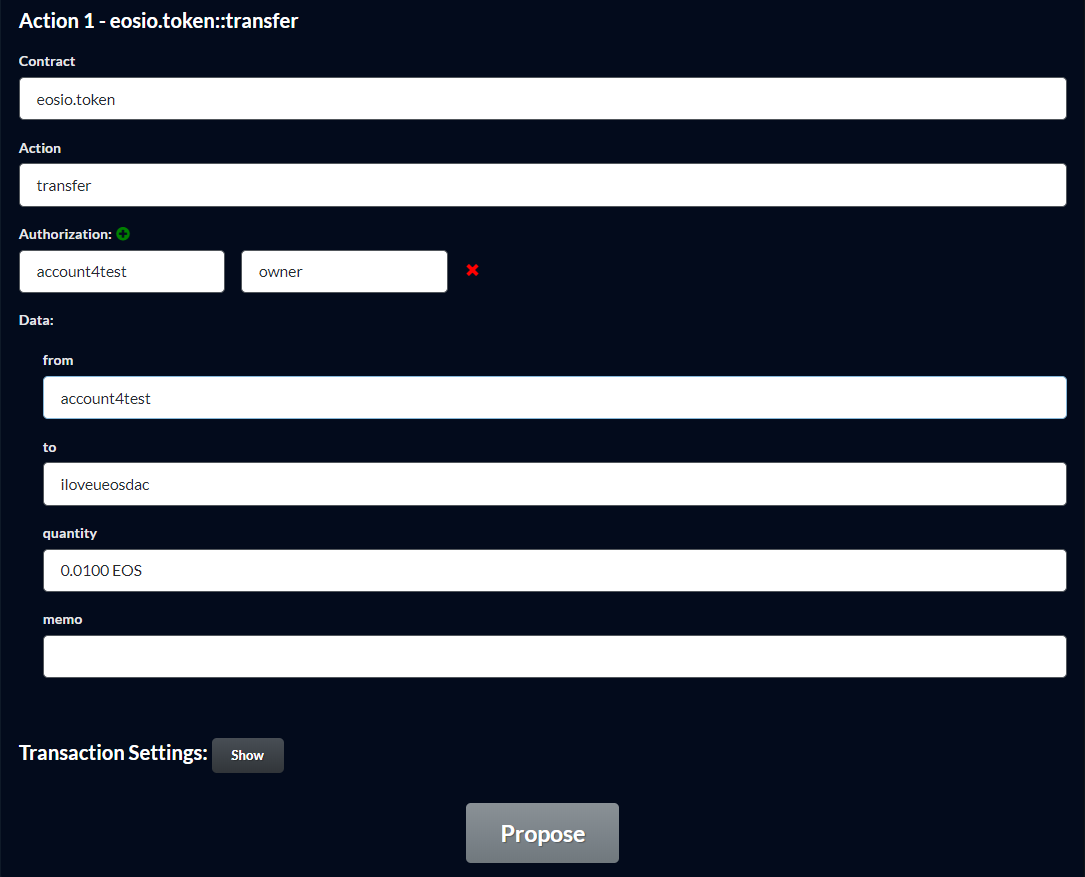 * Authorization: put on your Sender account. Here is account4test and owner (I put on owner because all of my Requested Approvals are on Owner Permissions)
* Data: from: change 13jjjjjjjjjj to account4test (tranfer tokens from account4test, not 13jjjjjjjjjj)
Click Propose

When completed, click on msigtxtest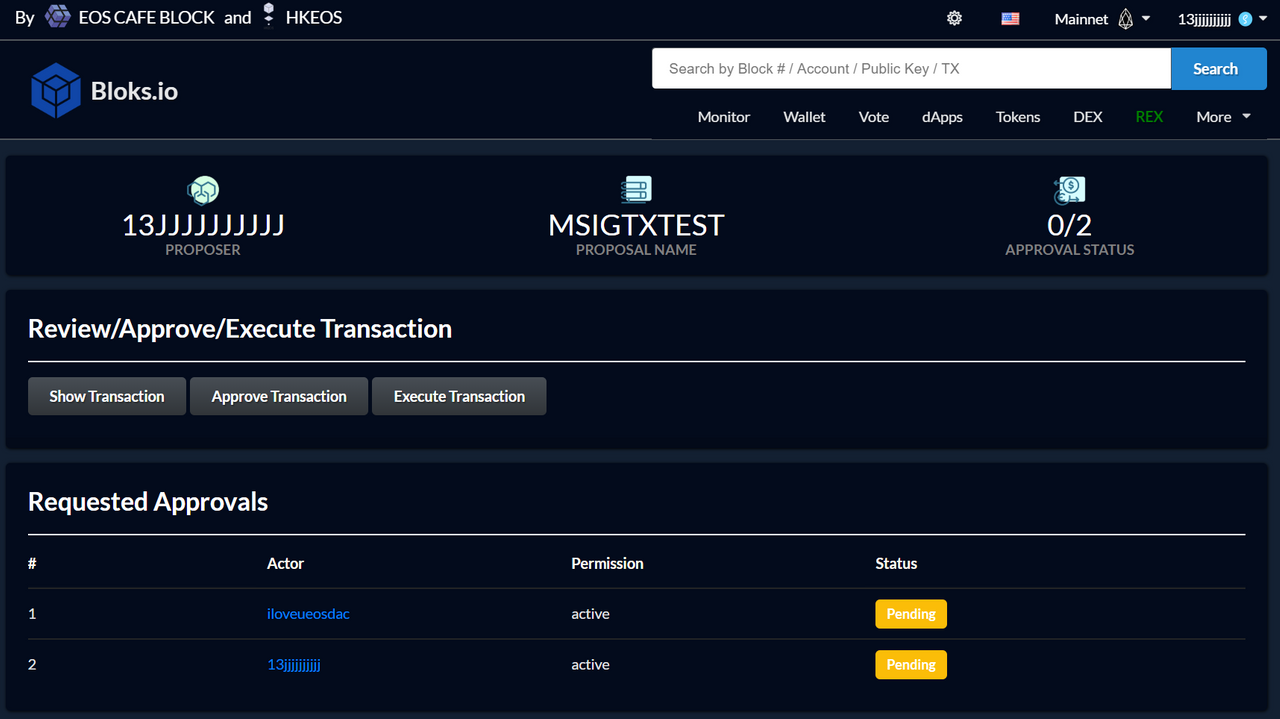 Turn off Multisig Mode


Use the first approval account 13jjjjjjjjjj and click Approve Transaction

Logout and Login the second approval account iloveueosdac and click Approve Transaction

Now you have 2 approvals, then click Execute Transaction


Congratulations! Your msig transaction is done!


When completed, click F5 and you will see


Check out the transaction on account4test

That's all. Hope that helps you :)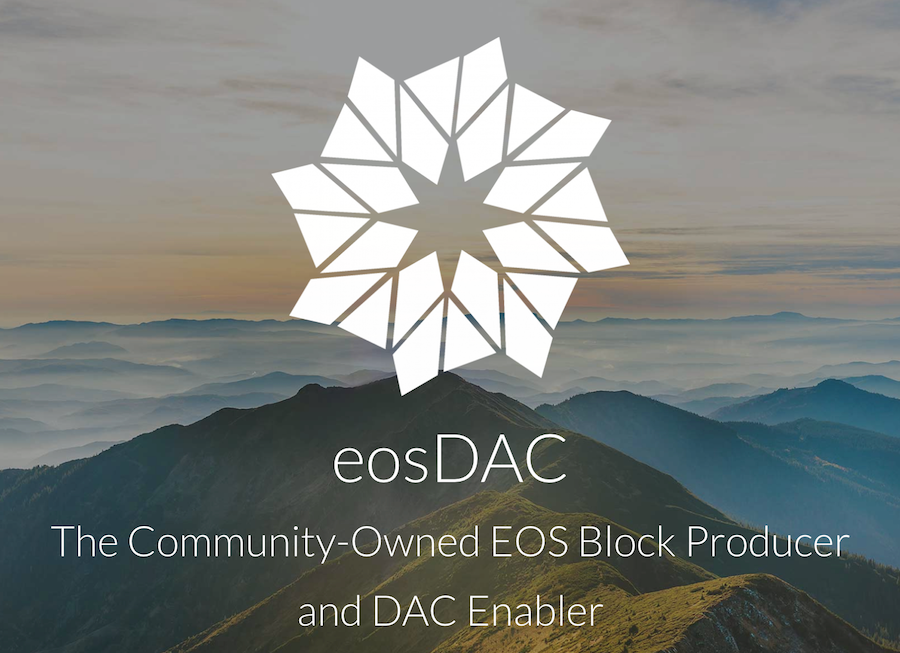 Hãy bỏ phiếu cho eosdacserver
Đăng ký
bản tin của chúng tôi
để nhận thông báo và theo dõi chúng tôi trên các nền tảng mạng xã hội yêu thích của bạn:
Steemit | Discord | Telegram | Facebook | Twitter | Google-plus | Github | Instagram | Linkedin | Medium | Reddit | YouTube | Weibo| VK| Bihu