January 4th started with the usual EOS general hype over small things, mixed in with some complaints about Dawn 3.0 being released later than expected. That's when Dan appeared: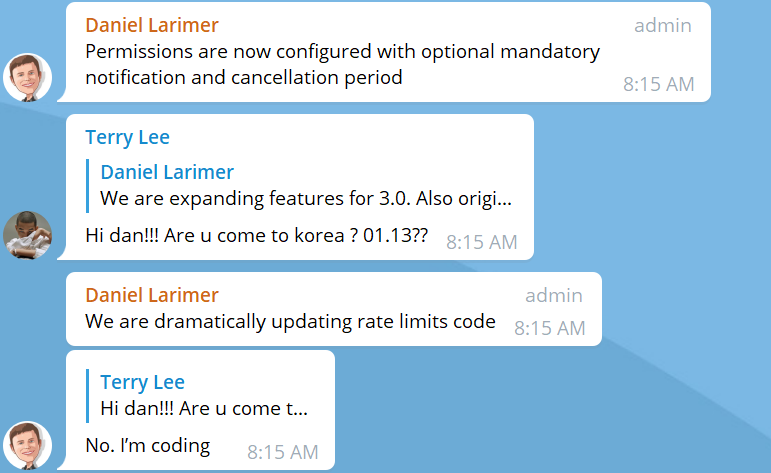 Delays make some Telegram users gloomy but Dan was there to lift spirits:



Other users were more cheerful:

Dan's pep talk seemed to be working:

Before he left Dan clarified his "legendary" reference from the other day and ended it with another positive note:

This enthusiastic member never received an answer to his question:

Gilgamesh shared two links on approval voting (first and second):

General chat enjoyed sharing the crypto news piece about Facebook; this from block.one CEO Brendan Blumer's Twitter: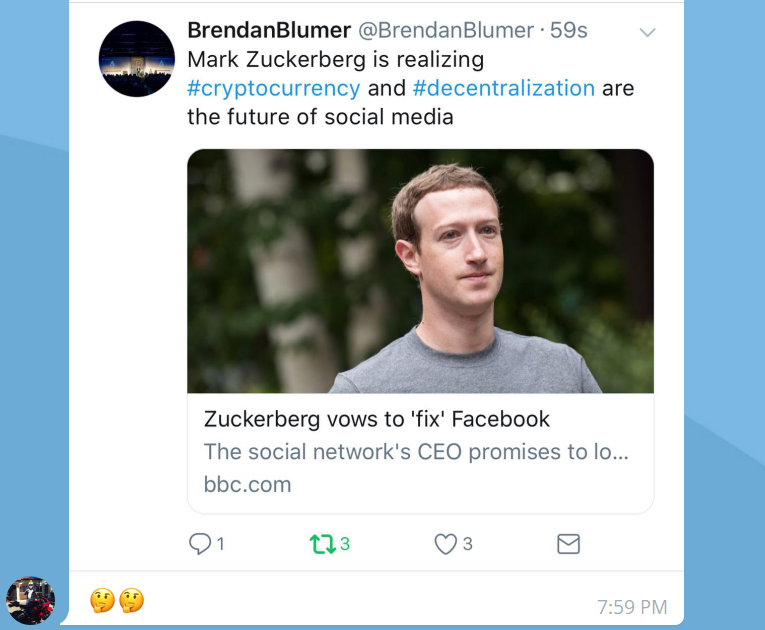 And Thomas Cox of block.one made an announcement:

EOSIO Governance chat rolled to life; Thomas Cox is encouraging anyone interested in helping build the EOS constitution to read Governing the Commons by Elinor Ostrom - link to pdf of the book online: http://wtf.tw/ref/ostrom_1990.pdf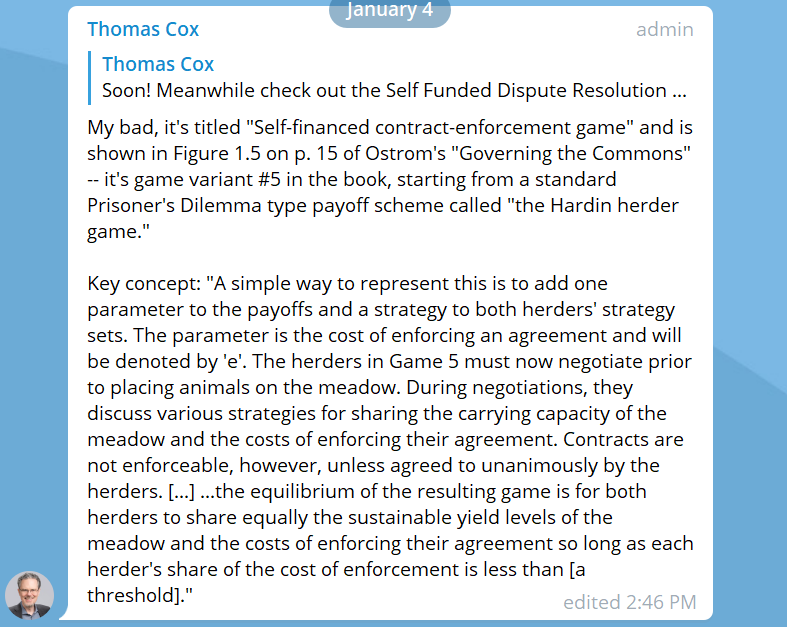 And Sam sees rental cars on the blockchain:


BlockPros discussed the horrifying Meltdown flaw and its effect on EOS: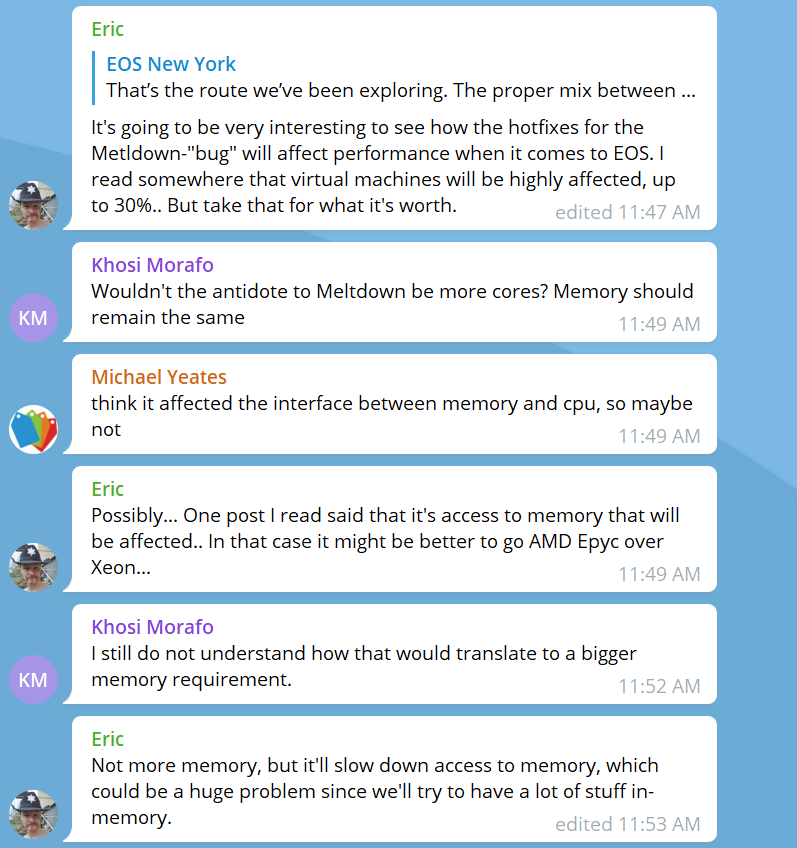 Thomas Cox of block.one clears up misconceptions about what they will and will not do to help launch EOS: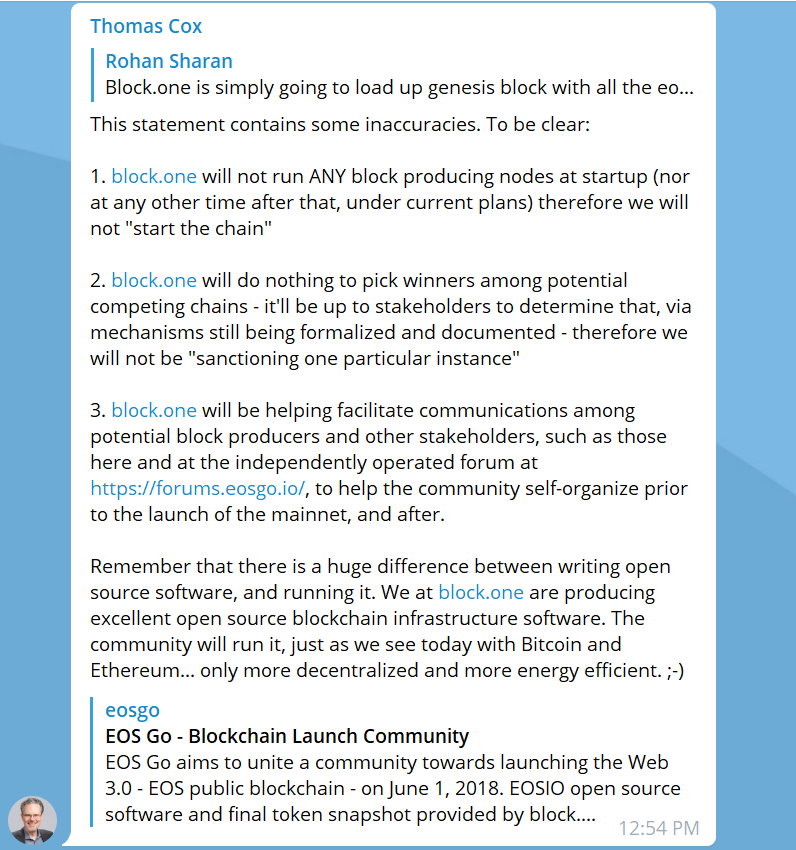 Finally, over in EOS Developers block.one employee Phil Mesnier made an announcement: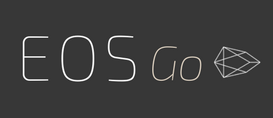 EOS Go aims to unite the community towards launching EOS blockchain - as envisioned by block.one. We're bootstrapping this effort through Steemit with EOS Telegram Daily Summaries and other community updates.
If you're interested in helping with EOS launch - the great blockchain opportunity of 2018 - please get involved on the community forums and/or delegate Steem Power.
Telegram users who would like announcements for these daily summaries and other community updates can find our channel for more info.