Hi folks! Hope your week is off to a great start. ICO market has been coming down a bit the last few weeks. I hope some of you had taken some profits off the table. Bitcoin was at $9,600 about 2-3 weeks ago when I first mentioned to trim. Ethereum was around $850. Litecoin was around $160. All three are lower now…and only recently come back….Bitcoin almost <8,000; ETC was <700, and LTC was 140. Most recently the Consensus Conference (Cryptocurrency conference in NYC May 2018) drew 8,500 attendees (up from 2,700 in 2017), did not provide the bump that everyone was hoping for. However, lots of interest. The hope is that more news and adoption from banks will help drive ICO markets up.
So last week, we dived into EOS.IO vs. EOS and then we switched and discussed a little more about EOS.IO vs. ethereum. I also learned that some considered EOS to be a Ethereum killer….which I think isn't really going to be the case but it was helpful to see how people see and interpret EOS. EOS.IO is BASED on ETHEREUM's platform. So its kind like, Google to the Internet. Without the Internet/Wifi, how can you use Google. But the thought process here is that eventually, one will see Ethereum go away and replaced by EOS…Not going to happen. They reason why people think that is because EOS is expected to launch their own platform (EOS.IO) on Jun 2. Who knows….but I will say that holding both is not a bad idea. EOS at <$12, might be a good entry point for some small toe hold. <$10, add more.
BLOCK.ONE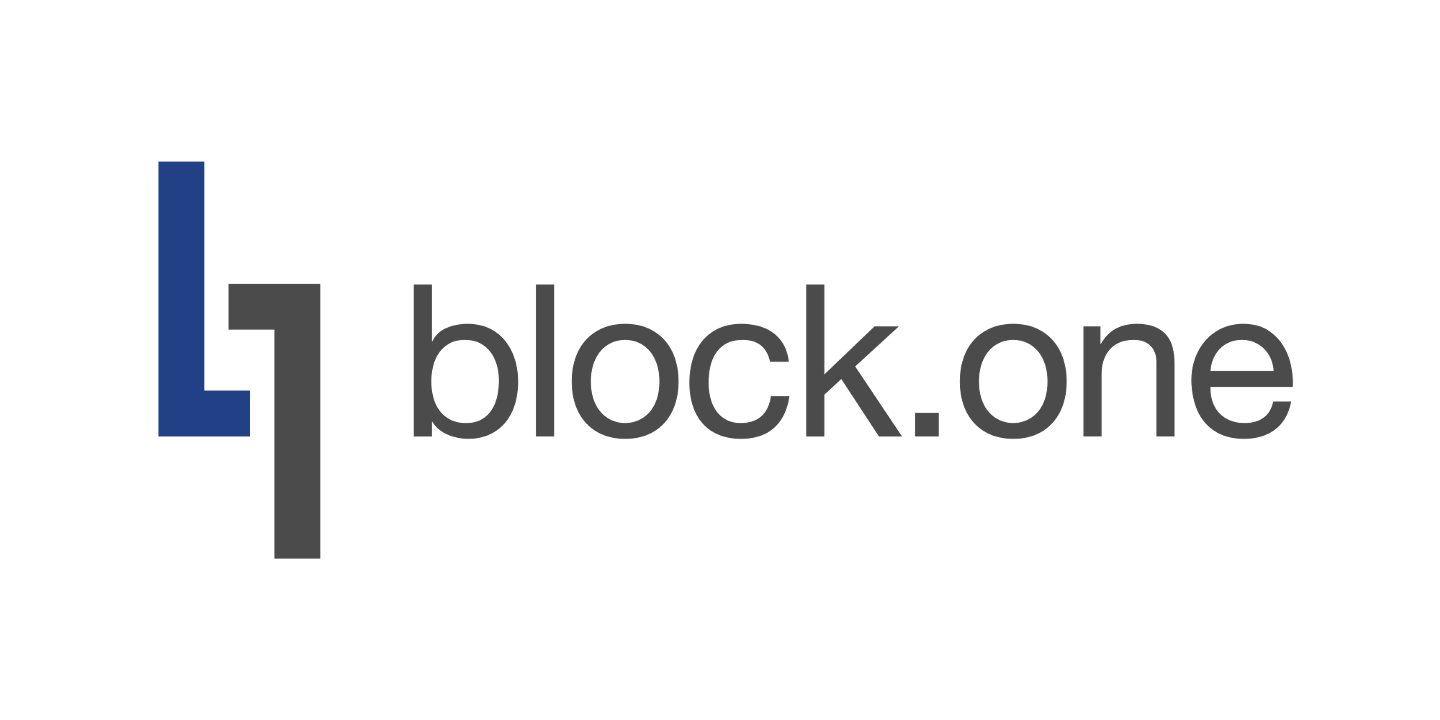 So this week, I wanted to turn our attention to Block.One. Who are they, why are they relevant and what are they currently doing? For me, I think Block.One is really important. Why? Because you need to know who is leading EOS and who is financing all of their projects. Knowing that will help build one's conviction around the EOS.
So again, as usual, I'm just googling and researching and sharing all of that with you.
Question: Who is Block.One?
Summary from last week:
• EOS.IO is not up and running yet.
• The expected launch date is Jun 2. On June 2nd, EOS will migrate from the Ethereum network to its own blockchain over the course of 40 days. EOS.IO Dawn 3.0 was launched on April 6 (EOS Dawn 2.0 was launched in Dec 2017). EOS. Dawn 4.0 was launched May 2, 2018. We expect further releases. But it seems each release is introducing new enhancements allowed for better adoption.
• EOS is very similar to Ethereum, its currently using the same/similar platform and incorporates the Smart Contract approach.
• However, until its fully up and running, its too hard to determine if EOS is really going to take off. There is lots of speculation.
• We think EOS is more complementary to Ethereum and not a replacement.
Summary for this week:
• The creators and owners of EOS is Block.One, boast of some of the most influential players of ICOs space.
• Who is Block.One?
• Block.One's CEO is Brendan Blumer, CTO is Dan Larimer, co-founders of STEEM and Bitshares, Brock Pierce, Chief Strategy Officer of Block.One (Brock is currently the Chairman of Bitcoin Foundation, Co-founder of Blockchain Capital, founder of IMI Exchange, ZAM, and IGE.)
• Dan Larimer was recently listed on Forbes top 50 richest cryptocurrency investors with a estimated valued $600-700M.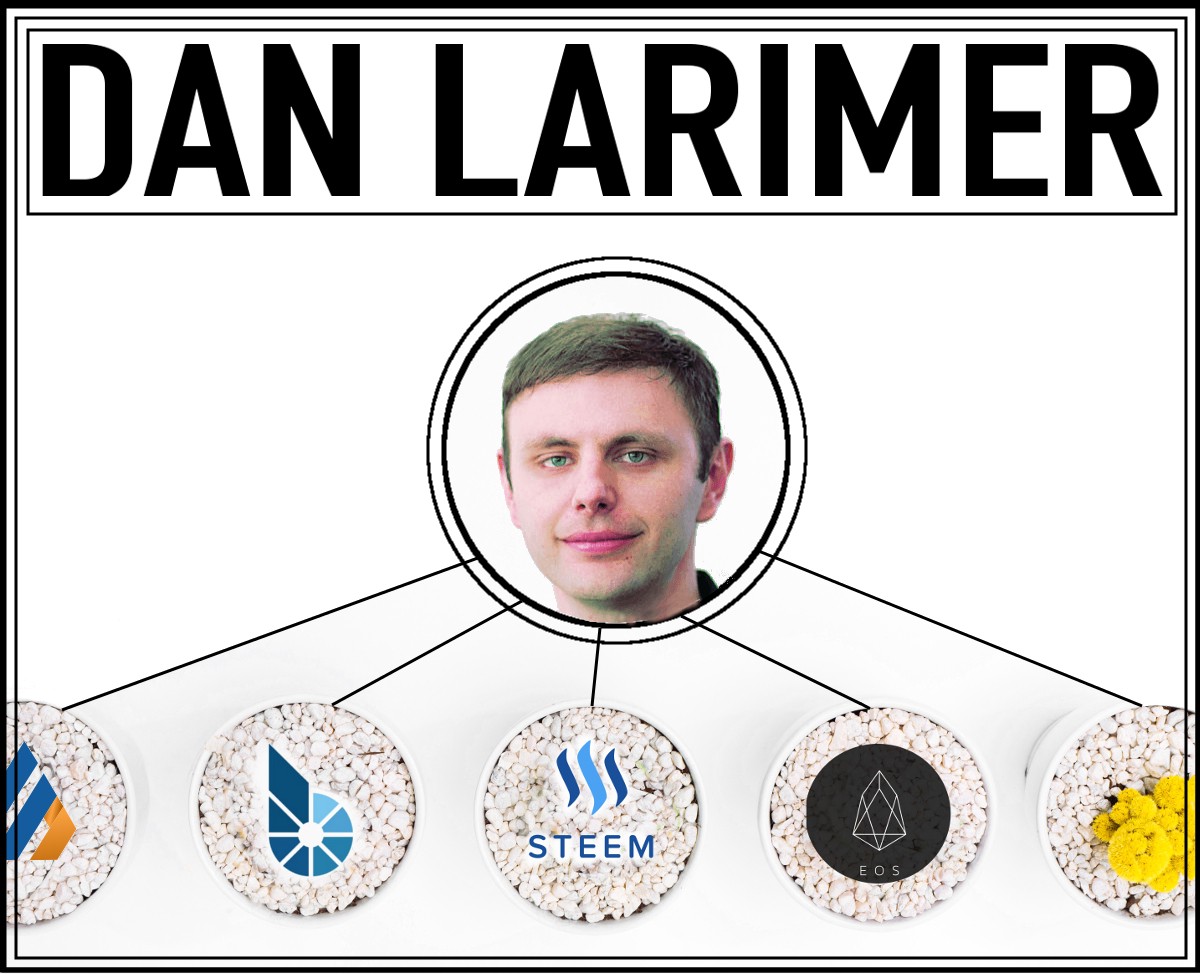 • Block.One, announced the creation of a fund to exclusively invest in opportunities leveraging EOS.IO software called EOS VC.
• EOS VC announces partnership with Tomorrow Blockchain (TomorrowBC). Eric Schmidt's venture firm, TomorrowVentures. Schmidt is the billionaire and Executive Chairman of Alphabet, is a big fan of the potential of blockchain technology and that TomorrowBC is seeding a fund with Block.One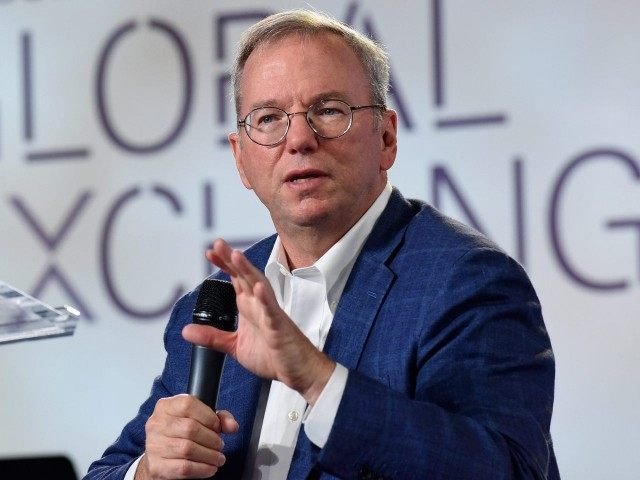 • Block.One just announced it hired its first Chief Operations Officer (COO). Rob Jesudason, the CFO of Commonwealth Bank of Australia (one of the largest banks in the world) is set to become the COO of Block.One Jesudason's move is one of the first high-profile movements of key finance industry person into the blockchain ecosystem. Jesudason will take the new role of Chief Operating Officer, and also be EOS project's Board of Directors and functioning as the Group President.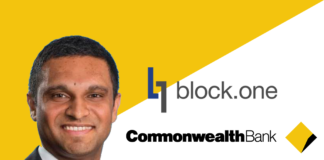 • Block.One also announced it has appointed noted FinTech lawyer and thought leader Lee A. Schneider as its global General Counsel, effective June 4, 2018.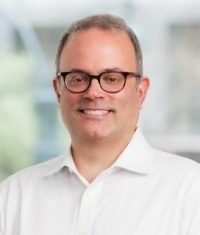 • Schneider will be responsible for all of the company's legal affairs and will be involved in its regulatory and compliance initiatives. He joins after leading the blockchain practices at two major international firms, most recently McDermott Will & Emery. At McDermott, Lee led both the Fintech and broker dealer (BD) practices.
• Lee has been recognized as one of the leading voices in blockchain regarding regulation and compliance, and has help structure several of the largest and most successful blockchain projects.
• Schneider co-hosts Appetite for Disruption, a bi-weekly FinTech podcast with former SEC Commissioner Troy Paredes, and has contributed to the global-leading guidance, "A Securities Law Framework for Blockchain Tokens" developed by Coinbase.
• The Block.one entity is registered in the Cayman Islands, a jurisdiction that's often considered to be a tax haven for international businesses. Companies registered in the Cayman Islands pay no corporations tax.
• The company has around 200 staff worldwide, with offices in Hong Kong, California, and Virginia, USA.
• Block.one was established in 2017 following the release of a white paper for the EOS.IS blockchain platform, which is scheduled to launch in June 2018.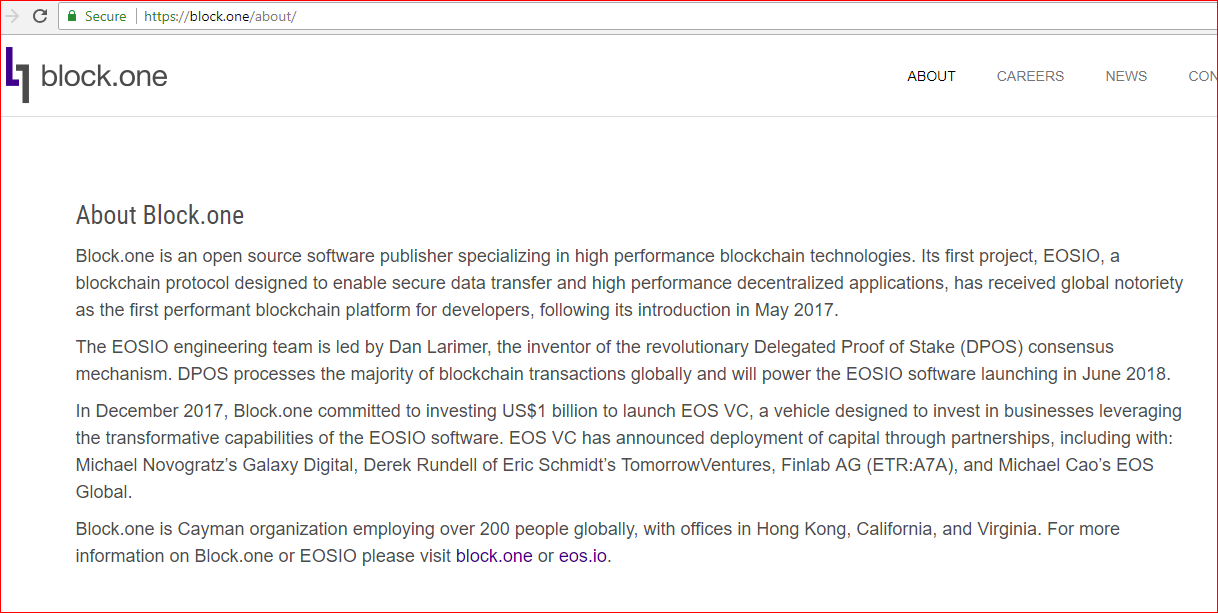 • On 26 June 2017, the company launched an initial coin offering (ICO) for EOS tokens distributed on the Ethereum blockchain. A total of 1 billion EOS tokens were made available.
• EOS is unique in that it's being carried out over the course of one year, with a select number of tokens issued each day until July 2, 2018.
• Block.one says it has raised more than $1 billion from the ICO so far. The ESO token has a current market value of more than $12 billion.
• VC Partnership Establishes EOS Global Joint Venture
• EOS CEO Brendan Blumer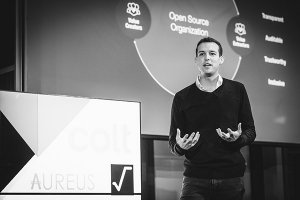 • The upcoming launch of the EOS mainnet is not the only news that has contributed positive token price movement over the last month. At the beginning of April, EOS announced a new partnership between blockchain and VC veterans Winnie Liu and Michael Cao and Block.one — the developers behind the EOS software — that will result in the creation of EOS global, a $200 million joint venture fund.
• The newly-formed joint venture is intended to make strategic investments in Asia-focused projects that use the EOS ecosystem. Block.one CEO Brendan Blumer has stated that the new investment fund will assist EOS in expanding their global presence:
• The capital injection is one of several recent large-scale VC investments into the EOS project, which include partnerships with Finlab AG, Galaxy Digital, and Tomorrow Blockchain Opportunities.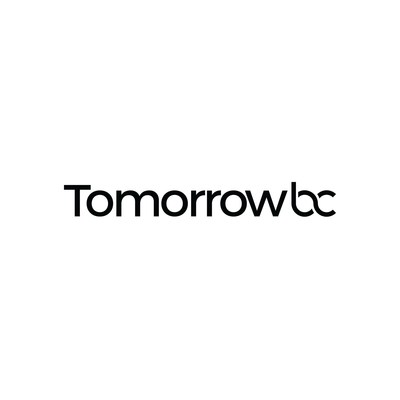 The total amount of VC captured by the EOS VC program now totals in excess of $600 million, which has given the development team a boost in their roadmap progress and provided investors with a significant amount of confidence in the project.
• Block.One contributed $3M to Virginia Tech to help develop the Cryptocurrency program there. VT is Dan's alma mater.
• Block.One's partnership with Michael Novogratz's hedge fund Galaxy Digital will be another key way for Block.One to access capital and put capital to work with one of the leading hedge funds out there.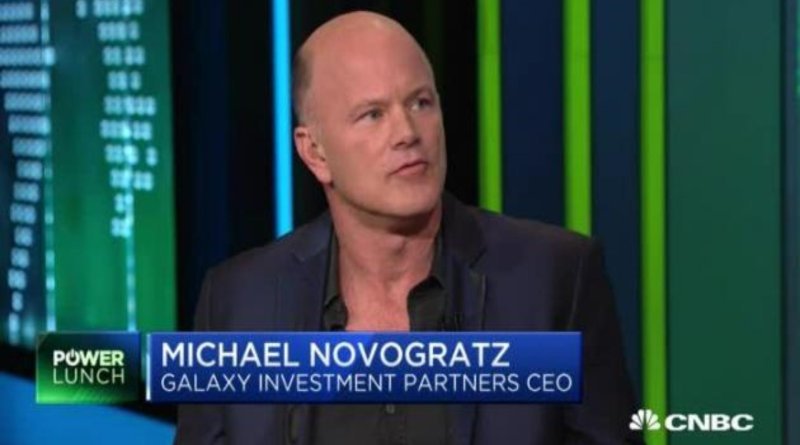 Key Takeaways:
• Block.One looks like it has some real teeth to them.
• Block.One's management team, and key partnerships with sophisticated and well connected venture capitalists and hedge fund managers distinguishes them from other firms.
• Their effort to build something of substance while still bringing legitimacy from traditional banks and finance bring credibility and interest.
• So you have a built an A TEAM (Dan Larimer, CTO; Brendan Blumer, CEO; Rob Jesudason, COO, Lee Schneider, GC) shows outside investors that they are not playing around. There is skill and experience here.
• His partnerships with Tomorrow VC (Eric Schmitz's family office) and Galaxy Digital (Michael Novogratz) is really impressive.
• I'm a believer in Block.One; regardless of what they end up doing….I can imagine that they will have enough to create legitimacy on EOS.
Follow Me @epan35
Reply (with a good comment) and Upvote and I'll return the favor! I need Feedback!