A lot is going on, on the EOS Blockchain, and EOSBet is a dice game were you bet any amount of EOS. It can be 0.01 or any amount, and you can win by rolling the dice.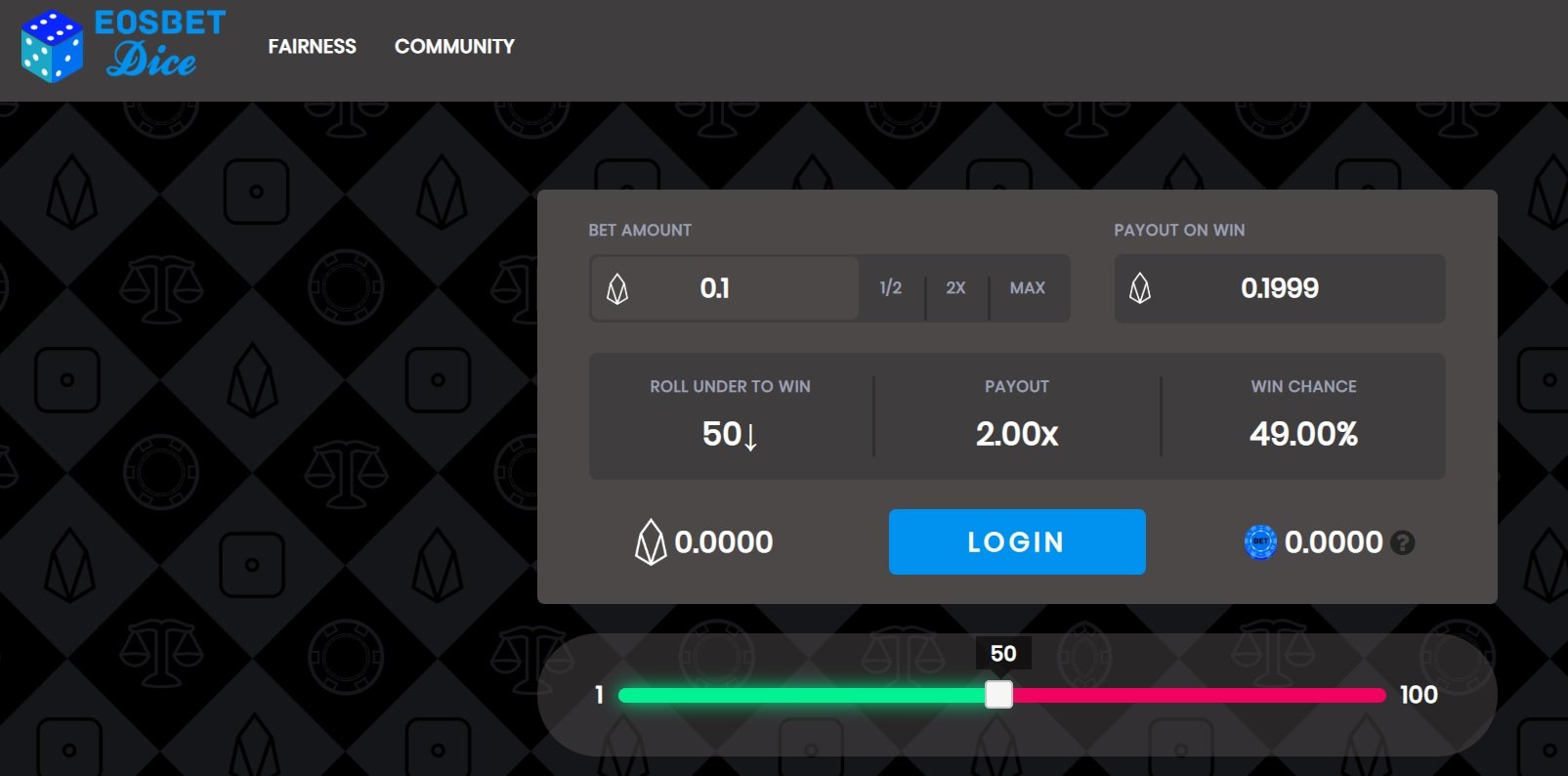 Image Source
A great thing that is going on now during the BETA testing, is that in addition to get your EOS payout instant when you win, you also get the amount of the bet in EOS you made, in ESB (the token of the DAPP) as aridrop.
The game is as simple as this:
You ROLL the DICE to place your bet. If your number is lower than your ROLL UNDER TO WIN number, you win!
To use the Dapp you just need to have an EOS account, and scatter installed on your browser.
To play, you can use my referral link here: https://dice.eosbet.io/?ref=ge4tgnbsg4ge
Hope this information is useful!
Regards, @gold84
DISCLAMER:
The information contained within this post shall not be taken as financial advice. I am not a financial advisor and none of your investing should be carried out based on any information presented here. You can lose all of your money by investing. The following information is for educational and entertainment purposes only.
Always Do your own research. You can lose all your EOS in your bets.