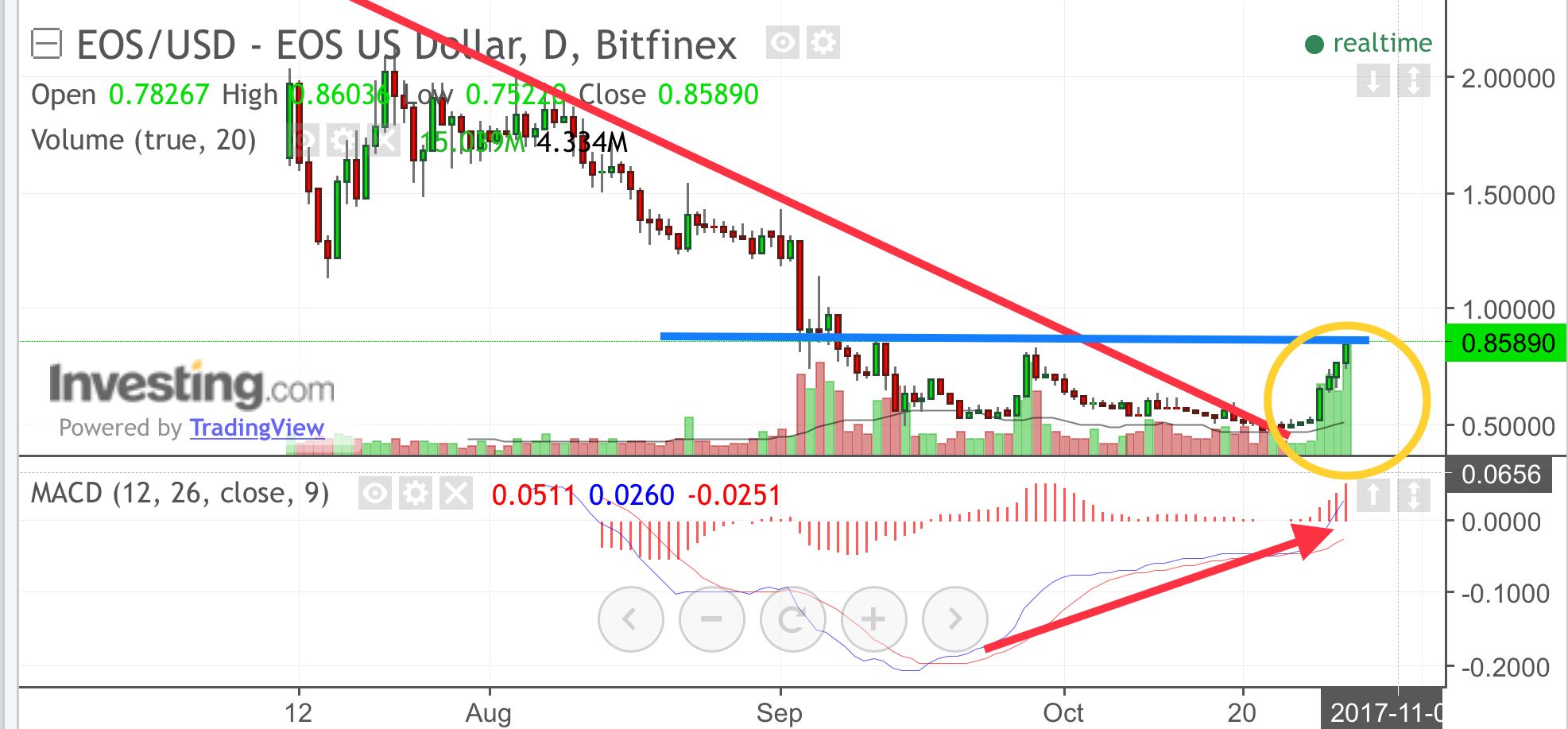 We have some positive indications of trend change on EOS.
You can see from the chart the following:
A break of the previous downtrend.
A rounded bottoming pattern coming into play.
Supporting volume for the up move as we come into previous resistance.
-MACD going positive.
If we can clear this $0.85 range then establish a fresh base, we will have our first data point for confirming the trend change with a new higher low established.
Stay tuned!