EOS is another project of STEEMs original developer and its presale starts today.
The presale will start as a Token on Ethereum Network and in a year will be exchanged to real-usable tokens on EOS network.
So while you will get tokens right now (if you are lucky to buy!) you will meet the technology in a year yet you will have your placed covered already with tradeable tokens.
EOS Idea
To keep it short - its supossed to be biggest Ethereum competitor, and decentralized Operating System based on Graphene technology. Its said it will be able to merge other blockchains or use their functions but since we are a year from full disclosure alot may change or get added by then.


Participation
Dev team suggests Metamask (chrome extension) or MyEtherWallet (online wallet) to send ETH into the ICO and redeem there.
Other wallets dont have advanced enough functions to be able to make tokens visible and usable right away. More info will be disclosed after launch but just stick to those 2 wallets - which are actually the usual on presales.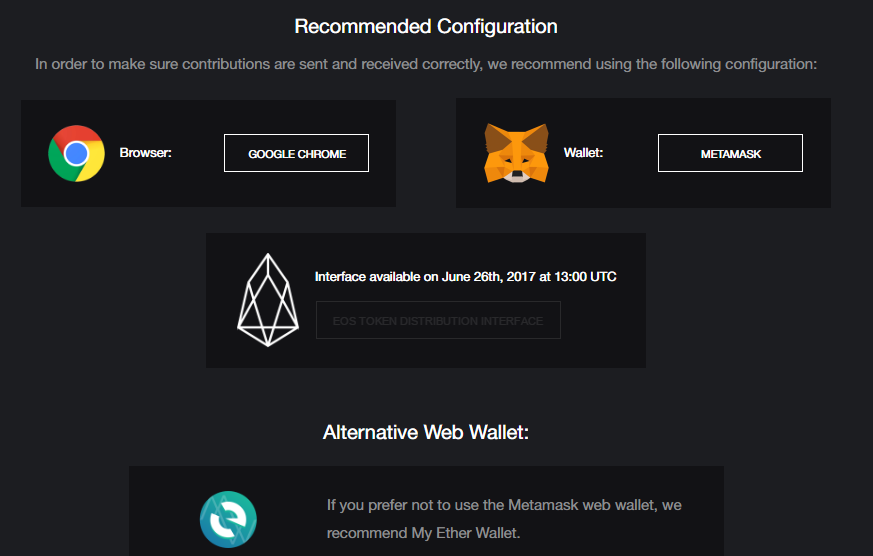 Keep in mind USA people are not allowed.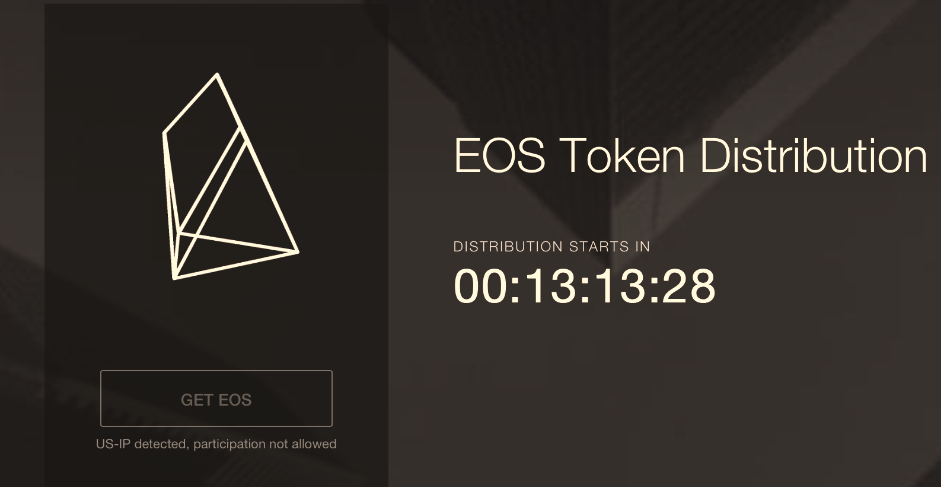 Distribution
To keep things interesting, unlike in other ICOs we still dont know price of tokens. It will be found by the markets everyday in auction type of buying.
First 5 days starting today will have 200,000,000 tokens to allocate to kickstart the project.
Next 700,000,000 will be sold in 23 hours based 350 next cycles.
100,000,000 stays as companys/founders/block.one fund
So there will be 1 BILLION Tokens total.
The math behind distribution


Now you need a proper tactic and market watchout to get as many EOS as cheap as possible :) Im sure there will be plenty of posts about this since tommorow.
Possible Price
While we dont know anything yet as markets will decide, yesterday our friends..
BitMex have put futures prediction market up.
So since yesterday traders are already making (or losing) money trading EOS and trying to discover the price.



Currently the price is supossed to be at least 0.002BTC per token which is around 5 USD.
I have provided tutorials for this market previously but its pretty stright forward - register, deposit, place orders.
After first 5 days presale period BitFinex (one of biggest volumes BTC exchange) promised to add EOS.


Current Volumes of The Exchange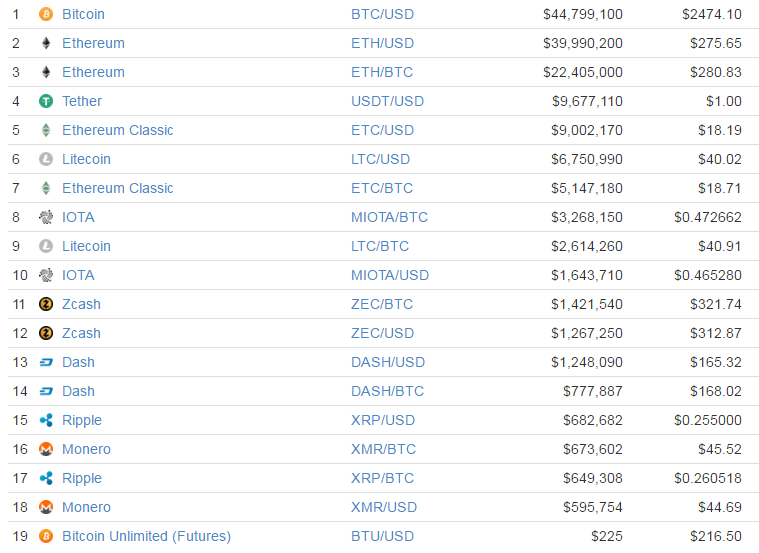 If you have not used this exchange before its worth doing so, i have made full tutorials on complex and usual trading on it before. Just seek in my previous posts (and you may also find some other gems you have missed).