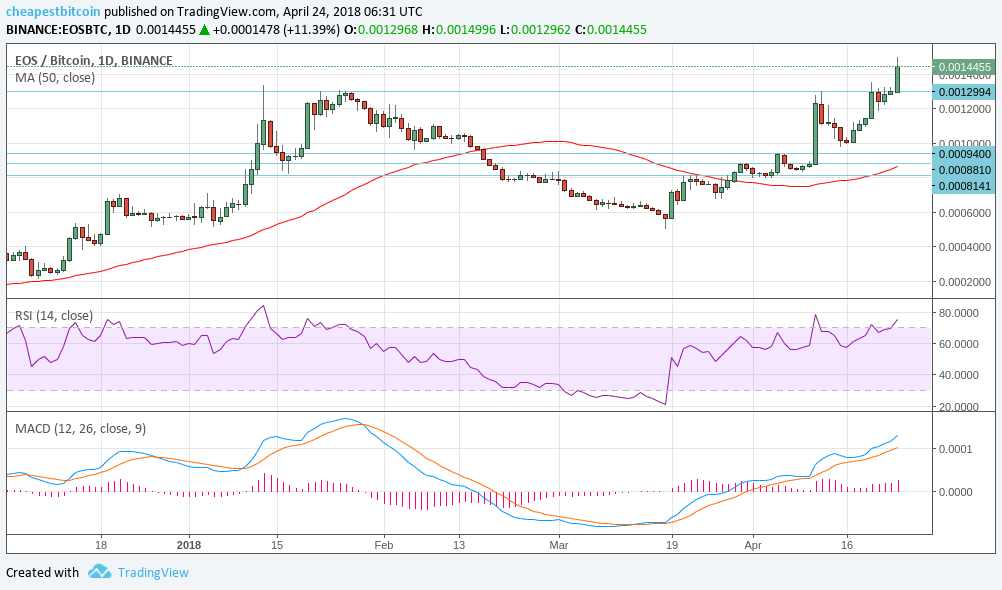 EOS breaks out to New All-Time Highs. It is now more than double the value in BTC compared to when I started reporting on the trend reversal.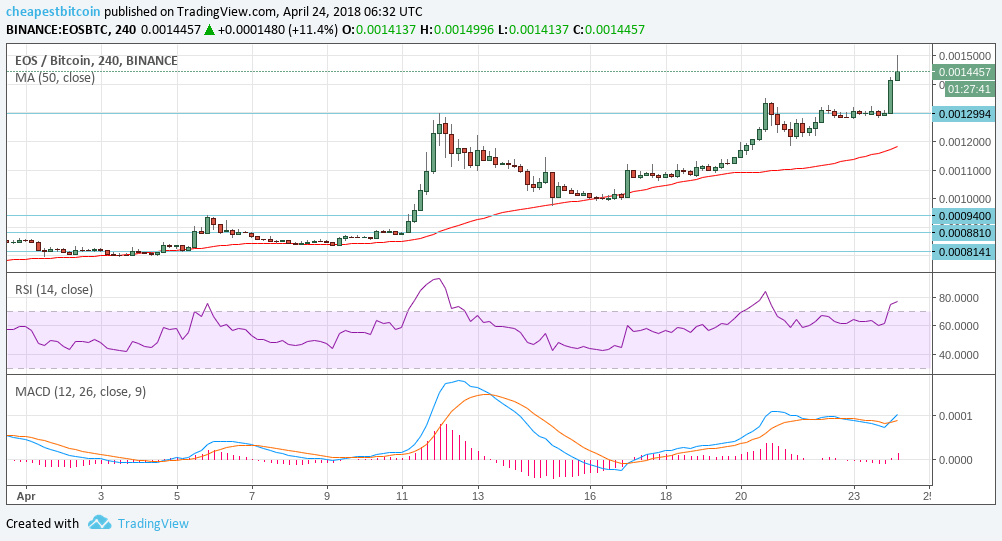 Looking at the four-hour chart, EOS has more momentum to go further this week.
So when will I eventually sell my EOS? July. I would even buy more today, now I know where the strong support level is.
Buy EOS.
https://www.binance.com/?ref=10221165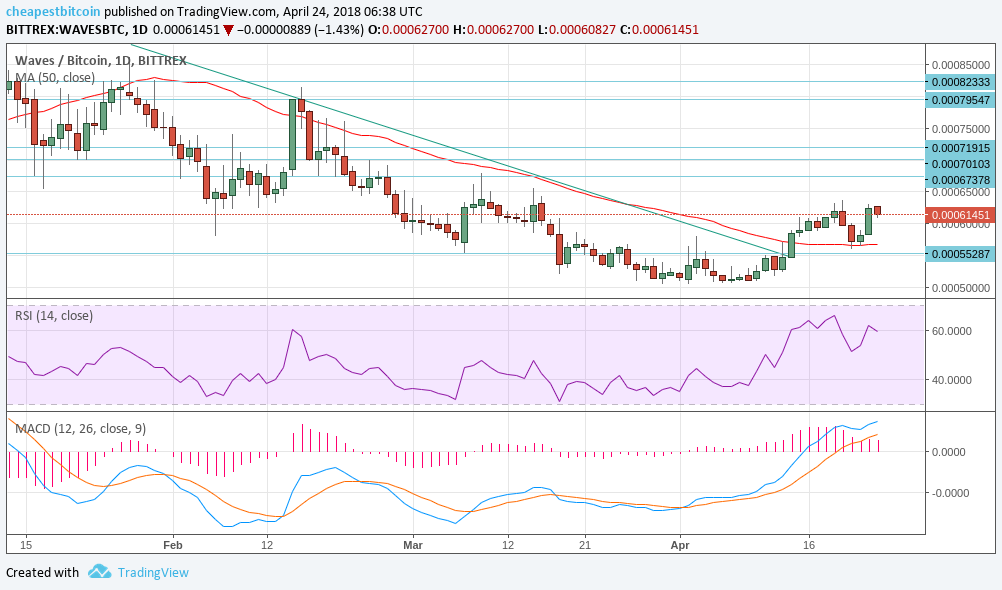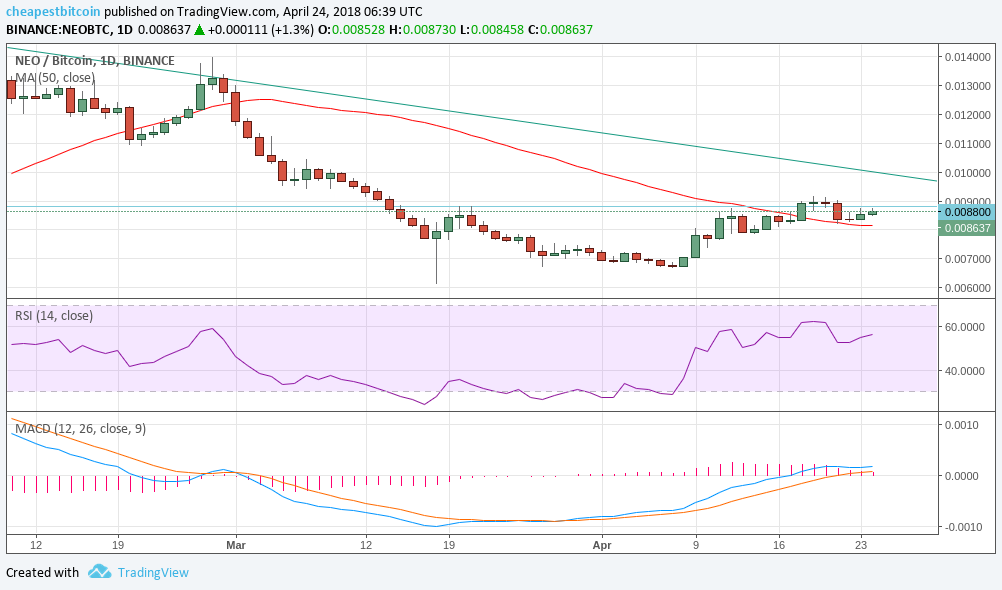 Both Waves and Neo are bouncing off the 50 day Moving Average. Continueing to rise for the month.
Buy Waves and Neo.
https://www.binance.com/?ref=10221165