BlockMaker Ltd is in the process of giving out 900,000,000 eosDAC tokens to everyone who held EOS on April 15th 01:00 UTC. What a wild and crazy ride! You can watch it in real time on etherscan. It will probably take weeks to finish because Ethereum is... well... Ethereum. We're committed to being finished by May 15th.
Today I worked on updating our airdrop tool for people to check their Ethereum address to see if it qualifies for the airdrop and to request their tokens if they had less than 100 EOS at the time of the snapshot (addresses with more than 100 EOS are automatically airdropped).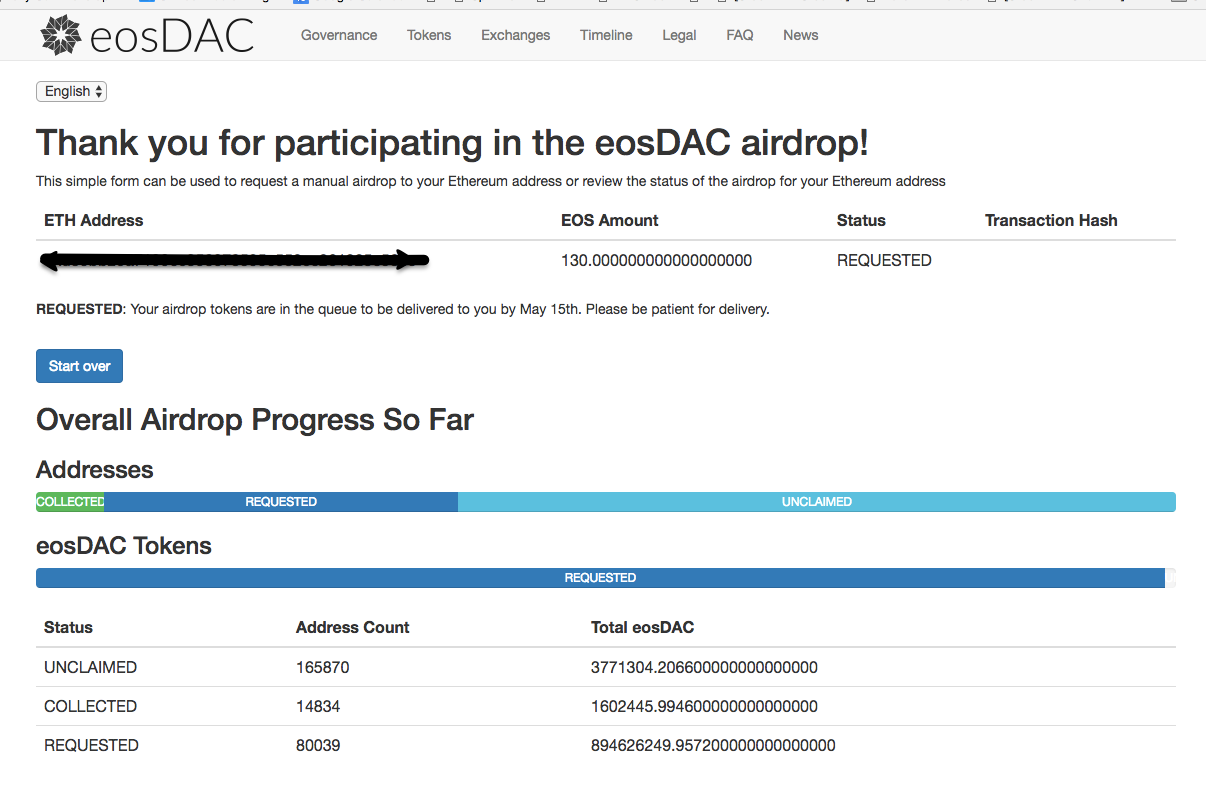 I also updated our main telegram channel pinned post message to hopefully answer most questions people have: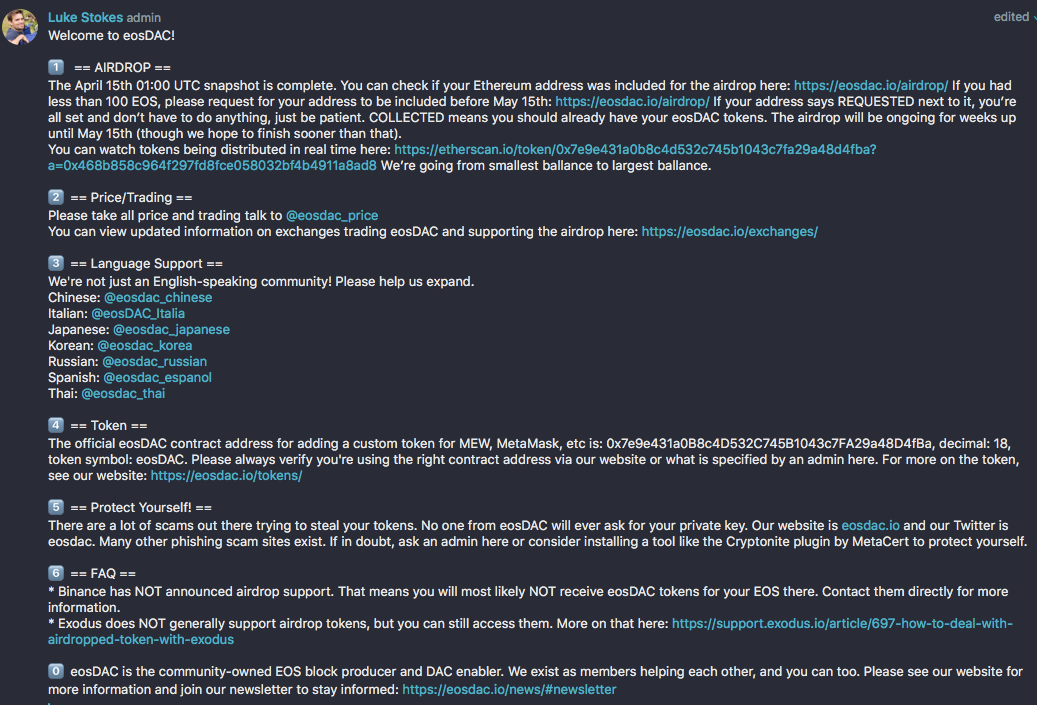 This format lets us say, "See the pinned message, section 4" instead of having to repeat the same answers over and over again.
I'm also excited to see eosDAC is now live on blockfolio and coin market cap!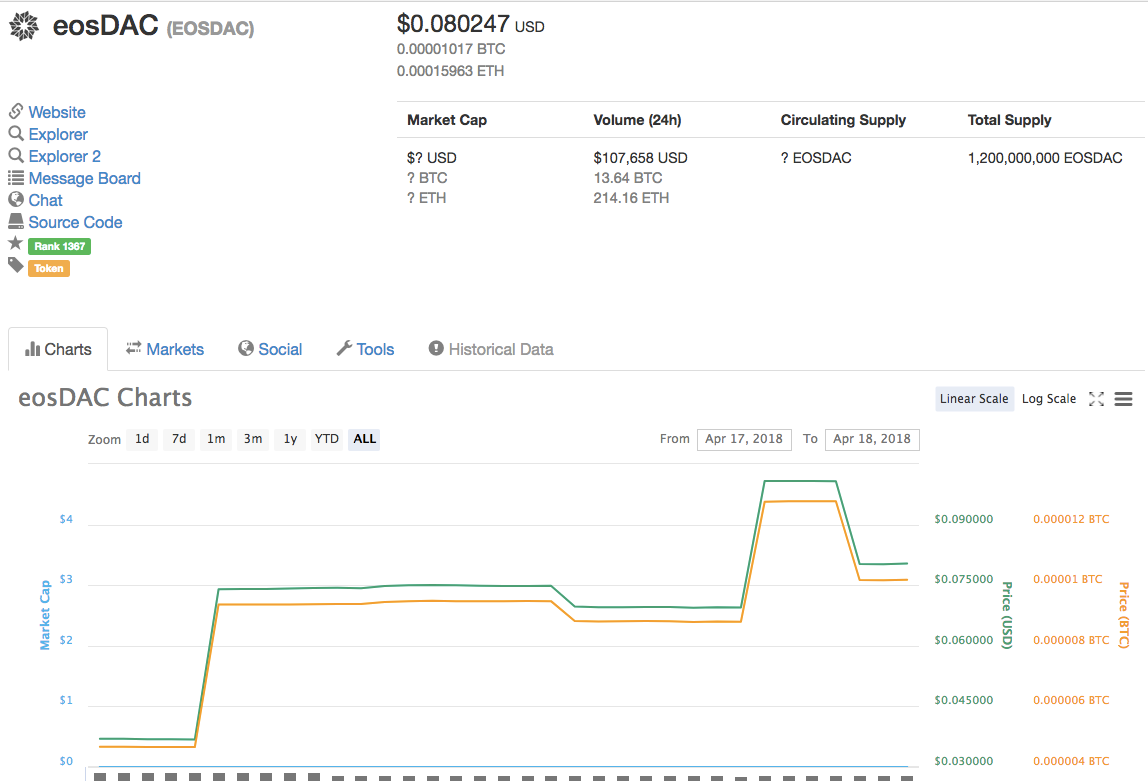 I expect the price to correct downward once more people get their airdropped tokens. We're just getting started and our explainer videos on what DACs are and what eosDAC is specifically aren't done yet. This is super early stage stuff, but I'm so excited to be a part of it.

I've been working like crazy lately, but I'm having so much fun! Our Telegram channel has over 4.3k people! It's hard to believe I only joined the eosDAC launch team two weeks ago.
I'm hoping the lessons I'm learning here will help so many future DACs both on EOS and STEEM via SMTs to understand everything that goes into an airdrop and supporting community questions about a brand new token.
Thank you for your continued support!
---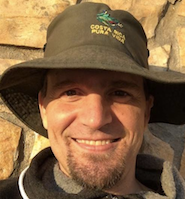 Luke Stokes is a father, husband, programmer, STEEM witness, DAC launcher, and voluntaryist who wants to help create a world we all want to live in. Learn about cryptocurrency at UnderstandingBlockchainFreedom.com







I'm a Witness! Please vote for @lukestokes.mhth